The Finnish airline Finnair is turning 100 years this year. A lovely illustration of Snorkmaiden and Moomintroll is featured on the livery of two Finnair aircraft to celebrate the centenary.
Finnair, one of the world's oldest airlines, turns 100 years in November, and celebrates it in a Moominous way. Two of its Airbus A350 aircraft are now adorned with a picture of Moomintroll and Snorkmaiden. The Moomin aircraft will fly to various long-haul destinations in Finnair's network, like Dallas, Tokyo and Bangkok.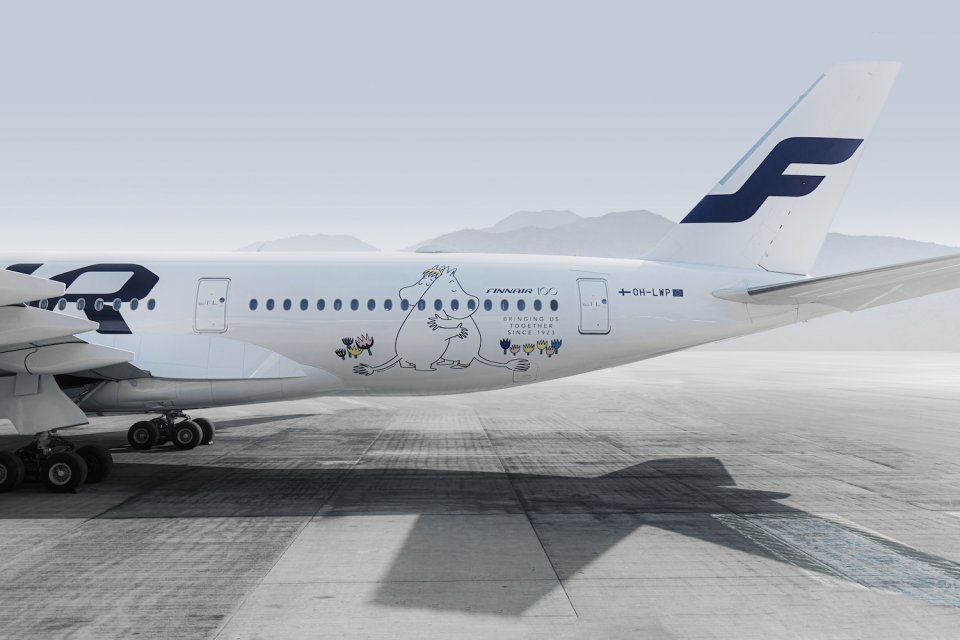 "Finnair's mission is to enrich life by bridging the world. This is also the theme of our centenary. Moomins represent friendship, community and going on adventures together, so they are a great fit for our values," says Finnair's CEO Topi Manner.
The Moomins were first seen on Finnair aircraft in the mid-1990s. After that, Finnair has also had many Moomin campaigns, such as one where families travelling with infants have received a Moominous gift on board.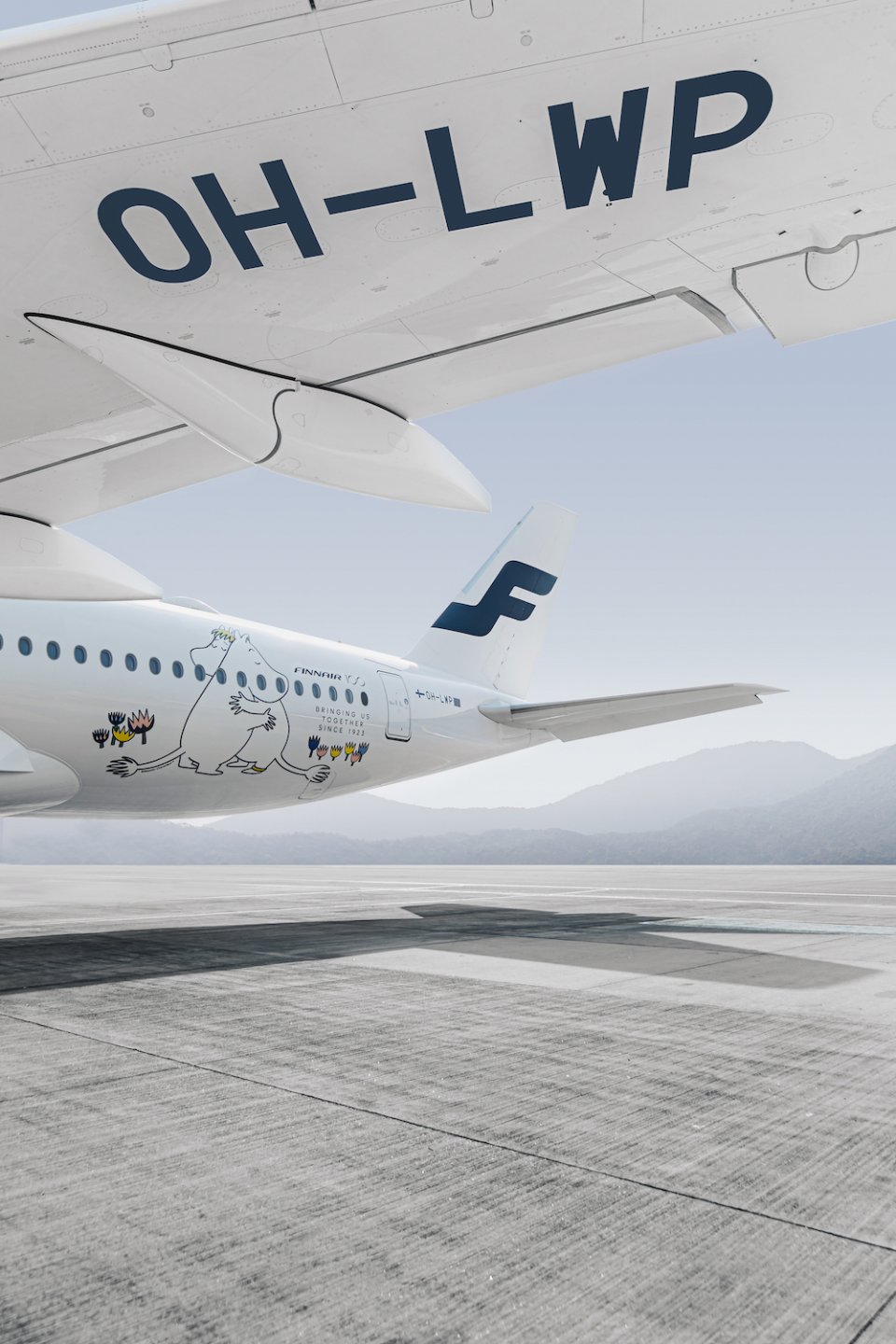 Spot the Moomin livery and win Business Class flights
Finnair now invites all Moomin and aviation fans to share photos and videos of the Moomin livery on Instagram with the hashtag #finnairmoomin. Finnair will reward one lucky content producer with two Business Class flights to either Tokyo or Helsinki. You can find more information on Finnair's website and follow the Finnair Instagram account to find out where the Moomin planes fly!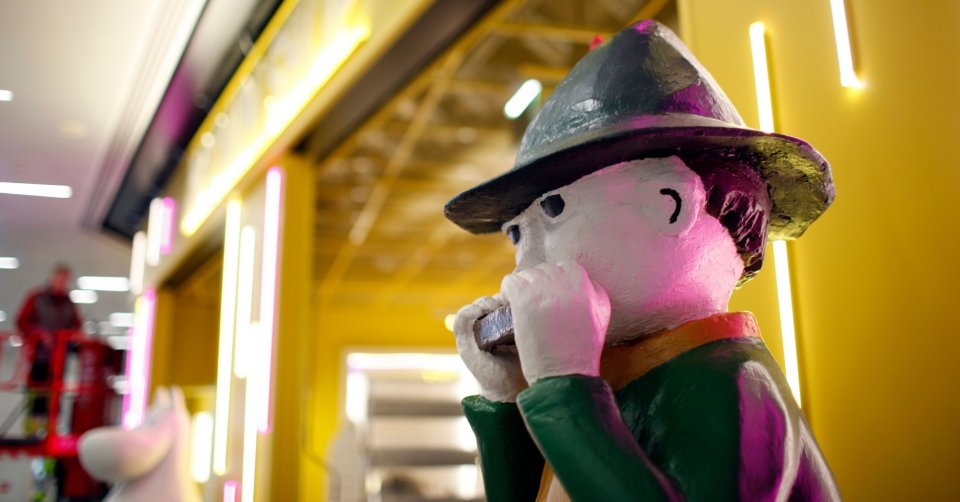 8.12.2021
The newest Moomin Shop has opened at Helsinki Airport's renewed Terminal 2. The colourful store is full of Moominous products for all ages!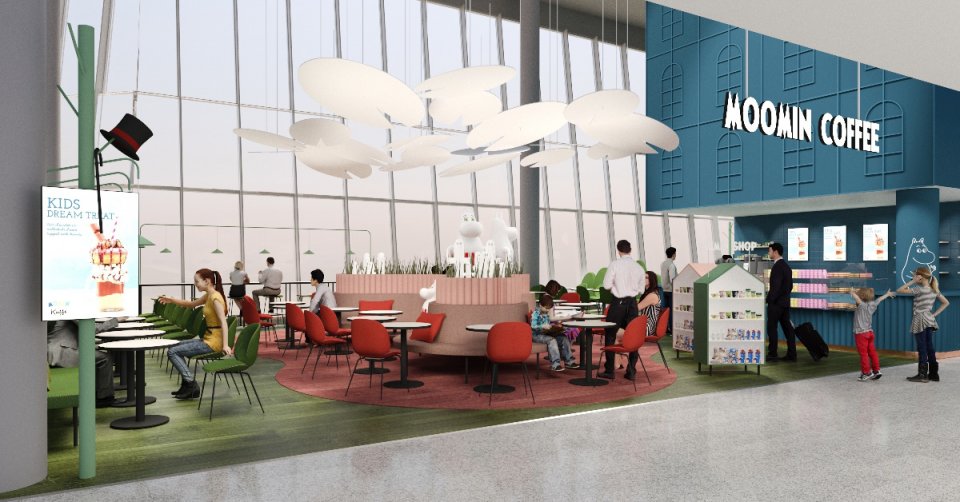 27.4.2018
Spending time at the Helsinki Airport? You can stop for a cup of moominous coffee at the Moomin café Helsinki Airport, Moomin coffee.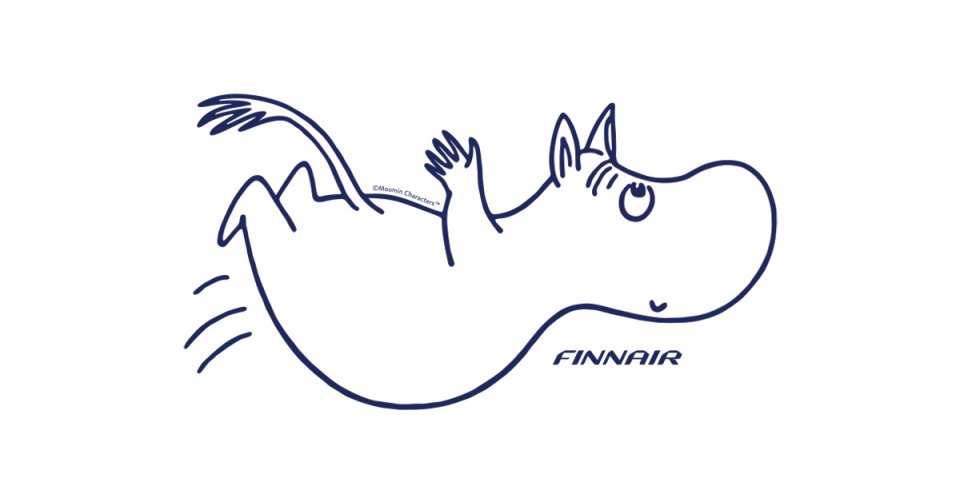 5.12.2017
The Finnish airline, Finnair, has today announced that it is renewing its concept for family travel, which will include the…