Karin Westin, Managing director 
and

 the owner of Mitt & Ditt Underbara Liv, how did you come up with the idea of producing Moomin figurines?

"My company's slogan has always been 'We decorate your home with love, warmth and soul'. When I realized that I shared my key values with the Moomins, I felt that we were a perfect match. The more I have learned about the Moomins, the more I want to be a global ambassador for them, and so have I developed a range of products that will allow me to be exactly that."
As an entrepreneur, you have been described as a role model for others, 'genuine, warm, intrepid and positive' – what is the main message you want to tell?
"I want to spread the happiness and warmth, and see opportunities rather than obstacles. Those mentioned words; genuine, warm, intrepid and positive, are the exact words I would use to describe also Moomintroll. What's more, just like Moomintroll, I want to be surrounded by a team I can completely trust. In my case, this team comprises my family and my wonderful colleagues in both Sweden and China."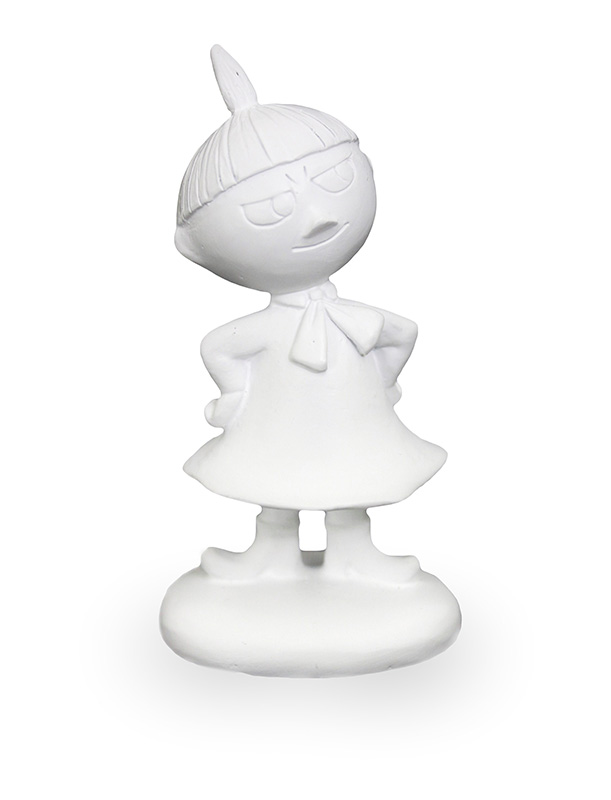 Why completely white Moomins and their friends?
"In the context of interior decoration, the Moomin characters have often been associated with color, despite the Moomin family themselves being more or less completely white. My experience in the decoration sector is that people are keen on floor-to-ceiling white, allowing them to add accent colors when and where they choose. This also provides more space for people to explore the realms of their own imagination, and so there is no doubt in my mind that our new Moomin range will be a big hit. I hope you feel the same!"
The Moomin figurines are made of Polystone, a modern material, 55% stone powder and 45% resin. Products can be used indoors and outdoors. The new product line is now available also at moomin.com – buy yours now and decorate your home with these stylish Moomin objects!