The Cath Kidston X Moomin range includes bags, accessories and clothes for kids and adults – and is perfect for bringing Moominous sunshine to your every day. The collection is now available!

Beloved British lifestyle brand Cath Kidston, founded to "inspire the everyday optimist", has launched a beautiful, nature-inspired Moomin range for summer 2021, refreshing two of its most-loved archive prints – "Linen sprig" and "Mushrooms" – with bright, fun colours for an uplifting collaboration that celebrates love and looking after one another.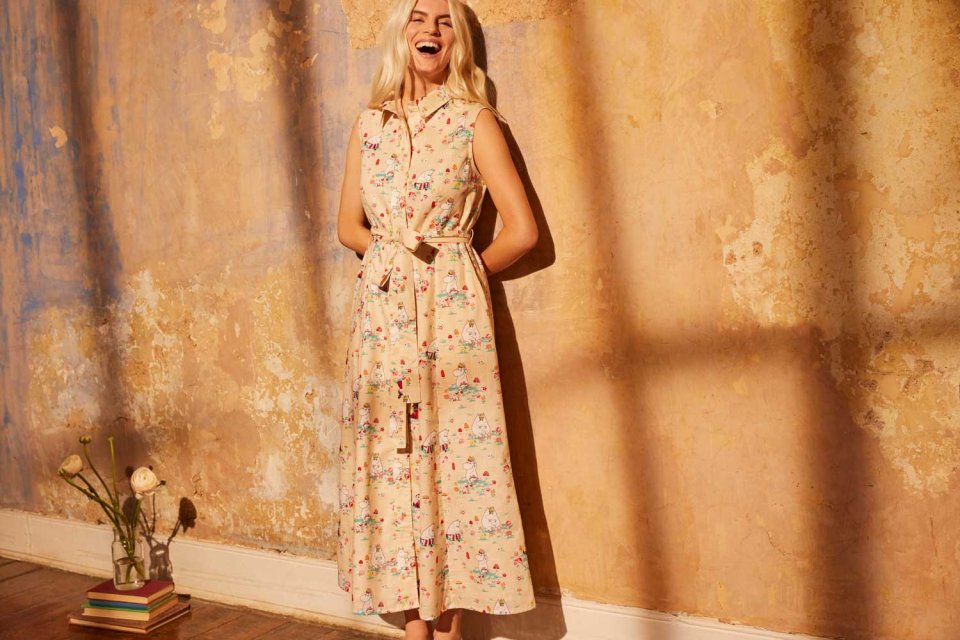 The summery product range includes fashion for both adults and children – from pretty print dresses and pyjamas to Breton tops and embroidered shirts – as well as a broad selection of rucksacks, tote bags and accessories.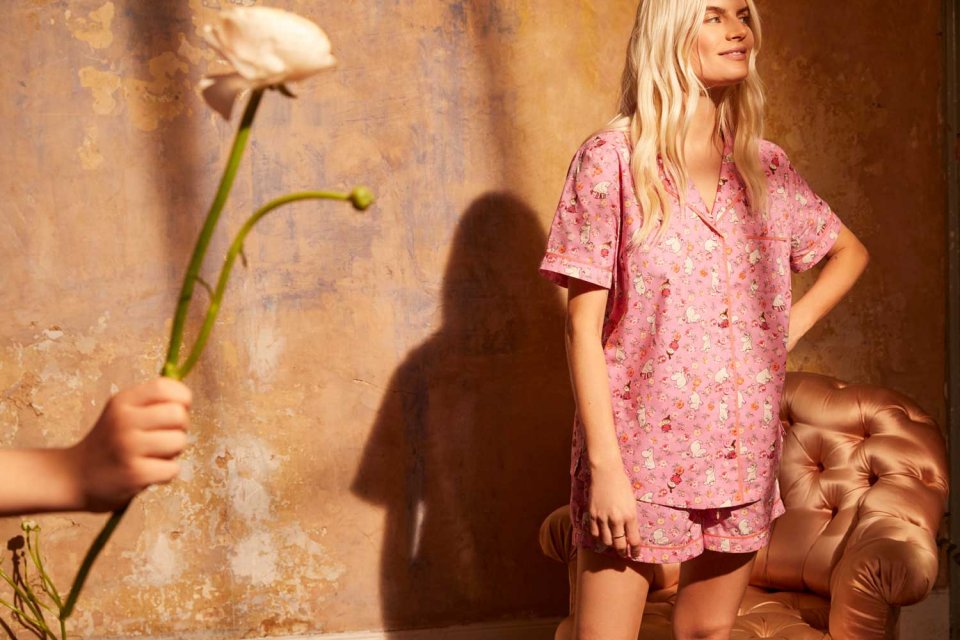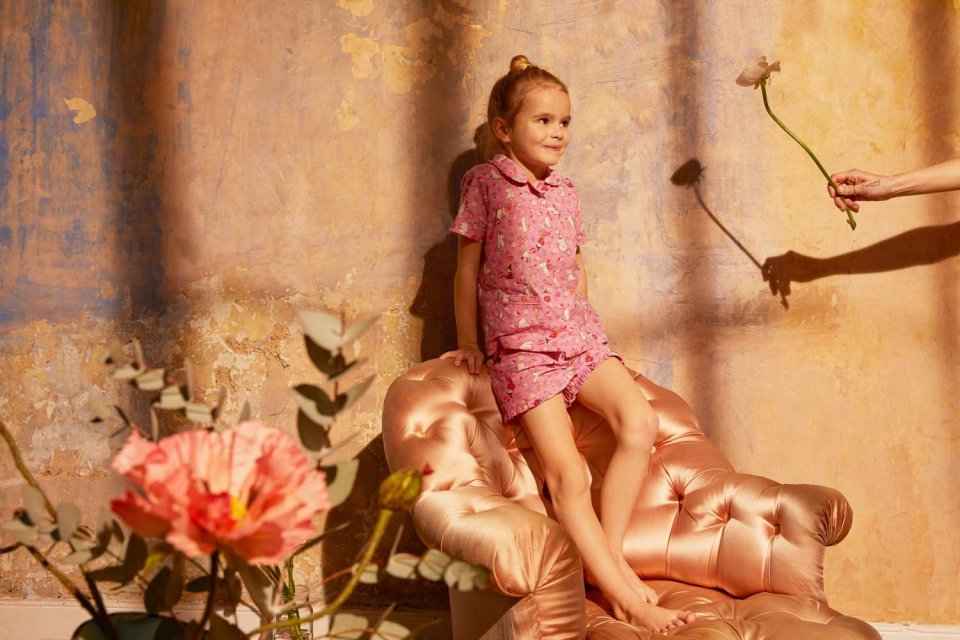 Stationery, water bottles, travel cups, and lunch boxes will all be available, as well as beakers and plates for children.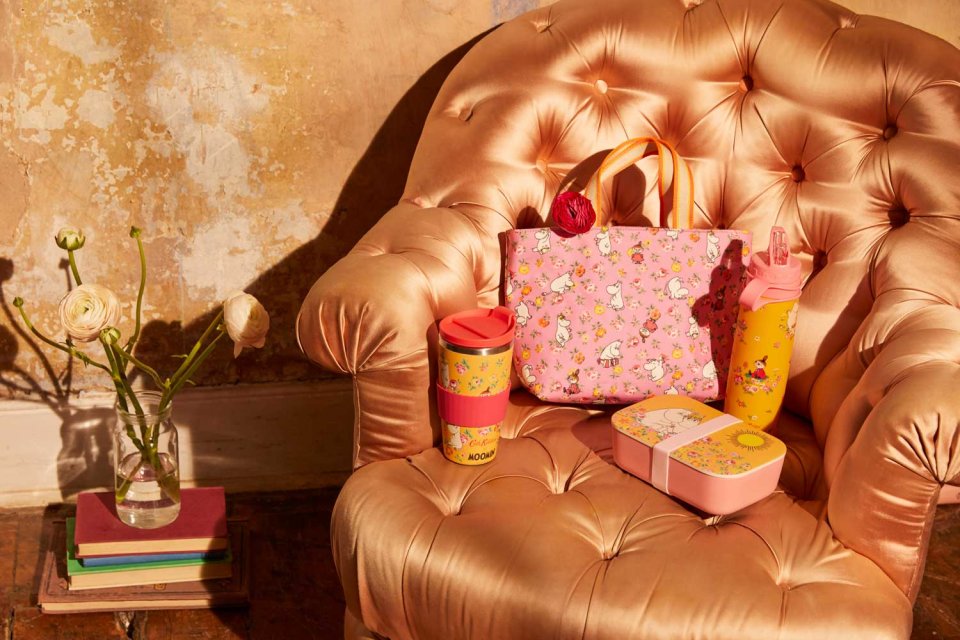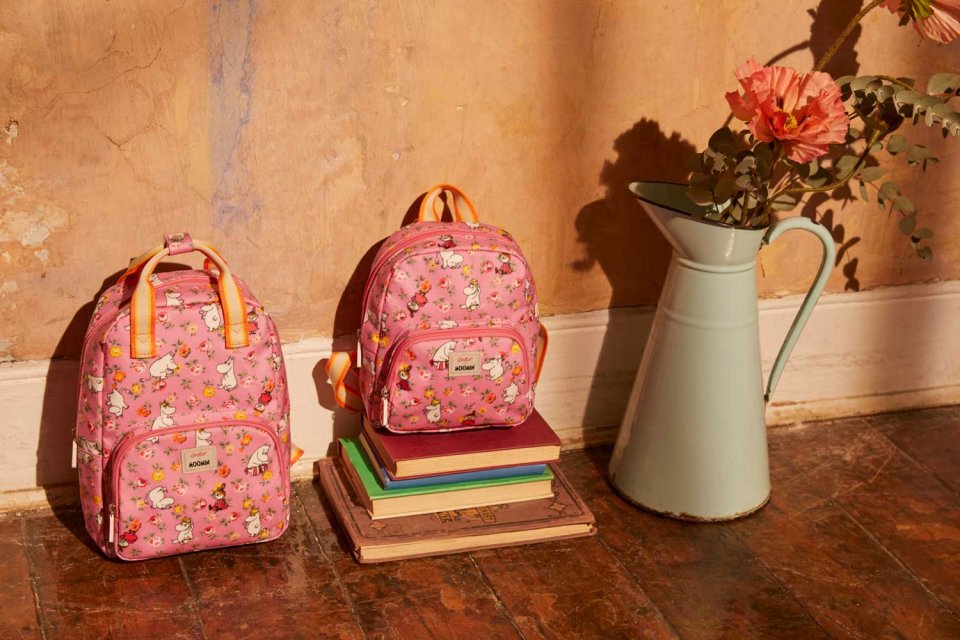 The collaboration celebrates showing kindness, being nurtured by nature and embracing the beauty in individuality.
The colour palette for the collection is a summery yellow and pink, and the main characters featured are Moomintroll, Moominmamma, Snorkmaiden and Little My. The range has a strong floral theme, with characters depicted gardening, wearing traditional Scandinavian flower crowns, and enjoying meadows full of bright blooms.
"The colour palette was inspired by the beautiful backdrops you see in the Moomin cartoons. The Moomin illustrations have a really magical and colourful feel to them, and we wanted to bring this magic into our colour palette", the design team at Cath Kidston tells in an article at CathKidston.com.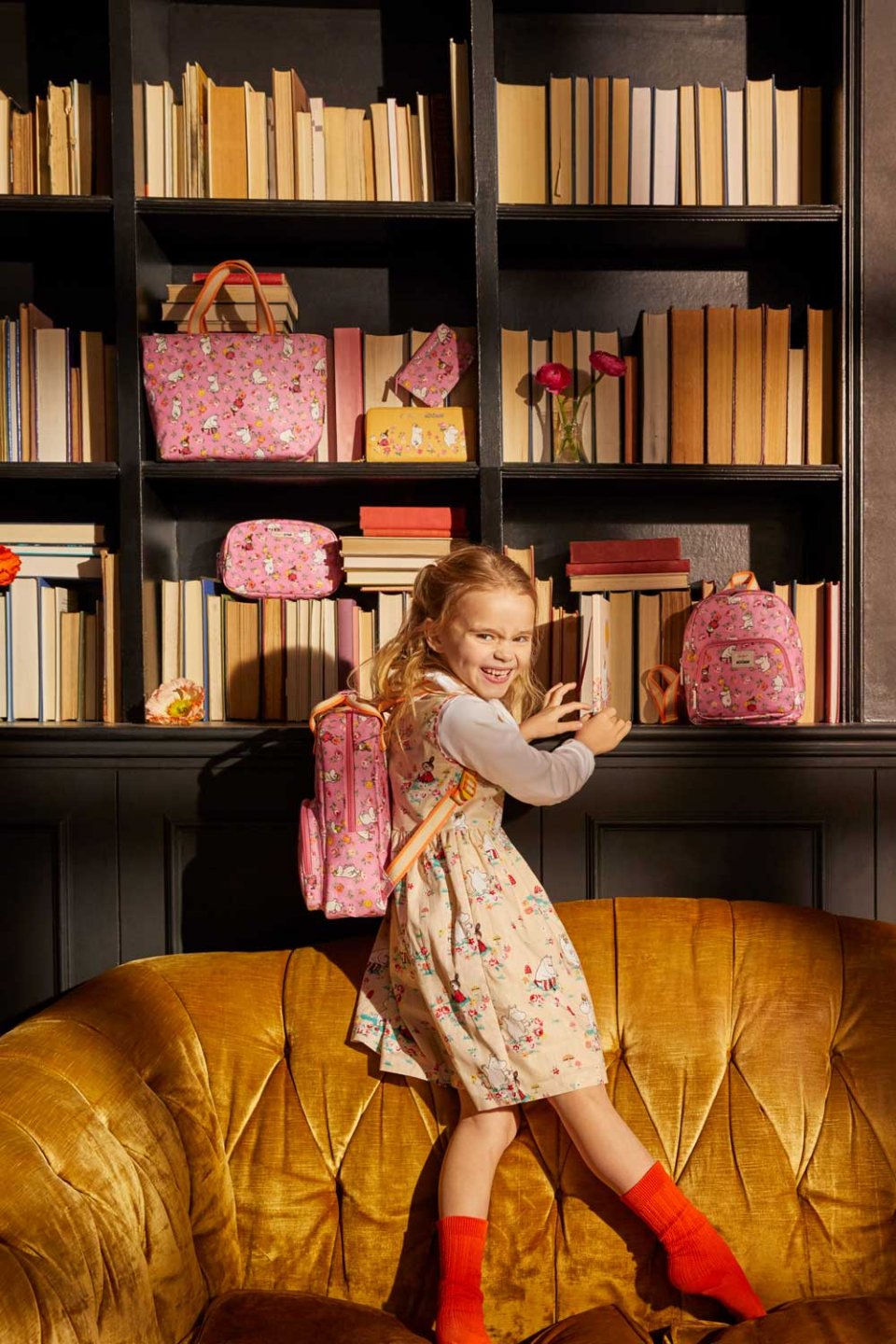 "The collection takes its cue from Tove's love of all things floral to celebrate summertime in bright, blooming colours."
Cath Kidston's Creative Director, Holly Marler, said: "Nature was such an important inspiration to Moomin creator Tove Jansson – her illustrations are full of magical flowers, fascinating plants, and mysterious forests. We're delighted to present this collection which takes its cue from Tove's love of all things floral to celebrate summertime in bright, blooming colours."