The seasonal set for summer 2020 follows up the Moomins' summer adventure, and it reminds us how you can spend a summer day carelessly lazing outdoors.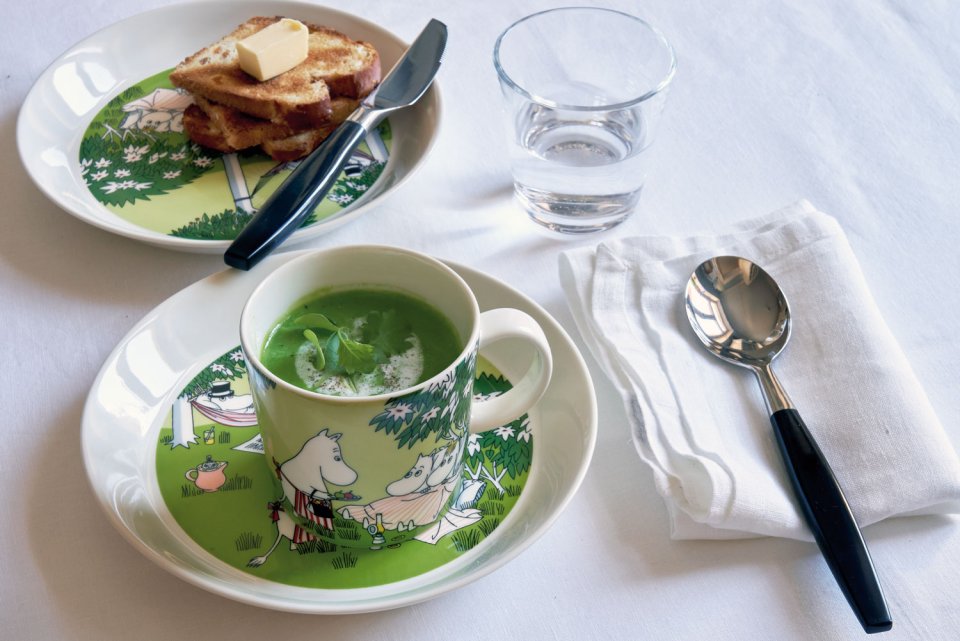 The illustration is based on Tove Jansson's comic book "Moominvalley Turns Jungle", which was published in English in 1956. The illustration features a hot summer day and the Moomin family which has decided to camp out in the garden. Moomintroll and Snorkmaiden find a comfy hollow beneath a bush and curl up under the blanket to wait for their evening snack.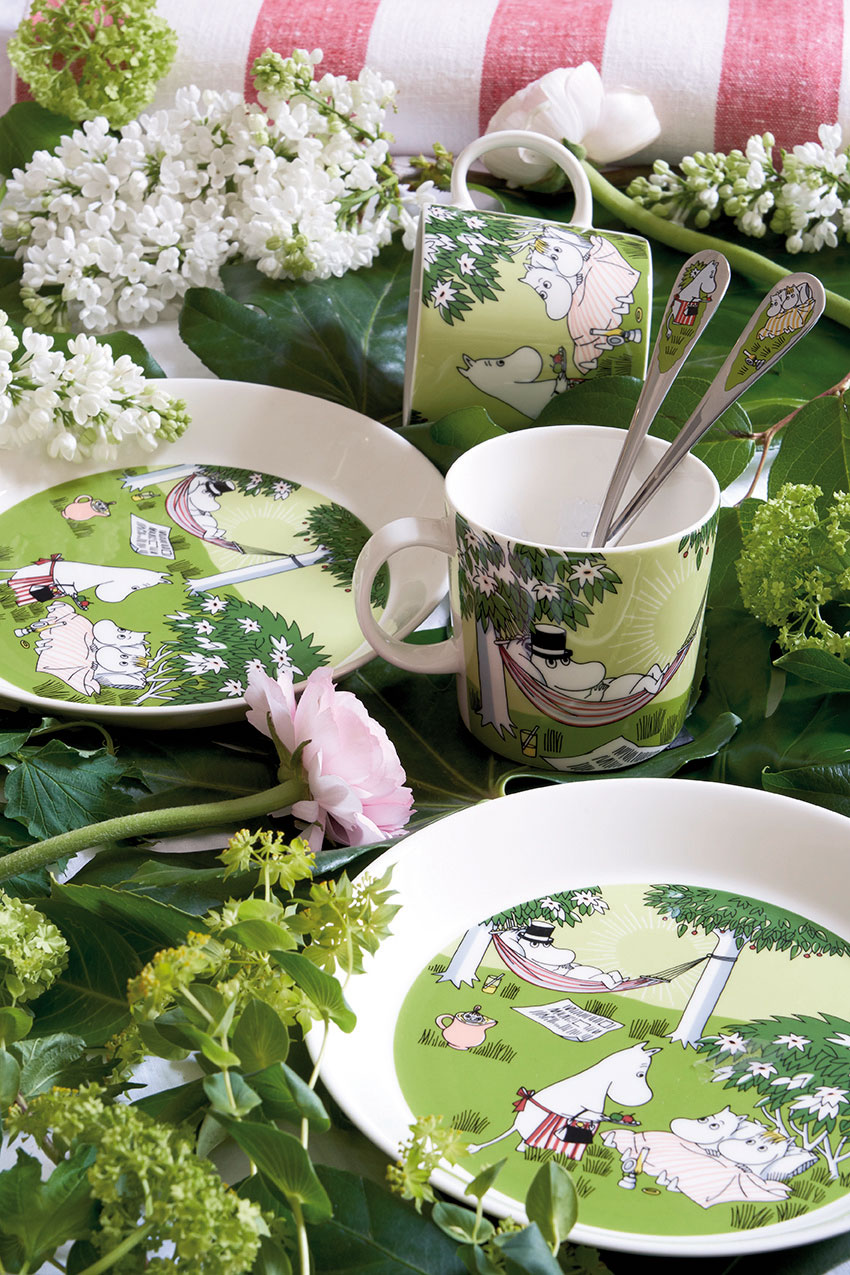 The hammock is the favourite spot of the boyish Moominpappa. He likes to doze off in it while keeping an eye on his family. Moominmamma loves sleeping outdoors and is happy that she has managed to make the whole family excited about it. Little My finds a crate from the sea.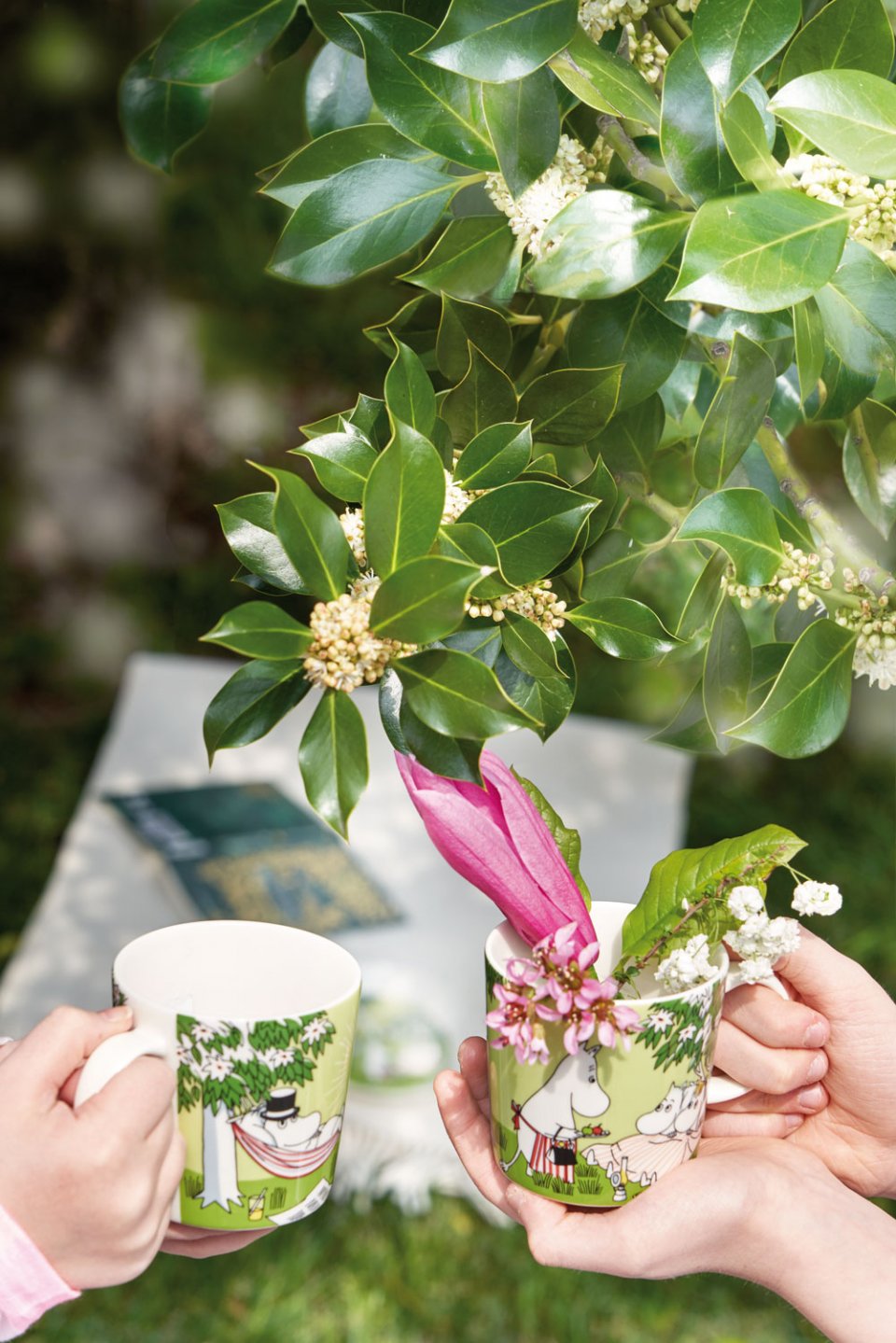 Inside, there are tropical seeds. Moomintroll gets excited and asks Moominmamma to plant them. Mamma scatters them around carelessly, any which way – without considering the consequences. The sun is setting but they have no care for tomorrow.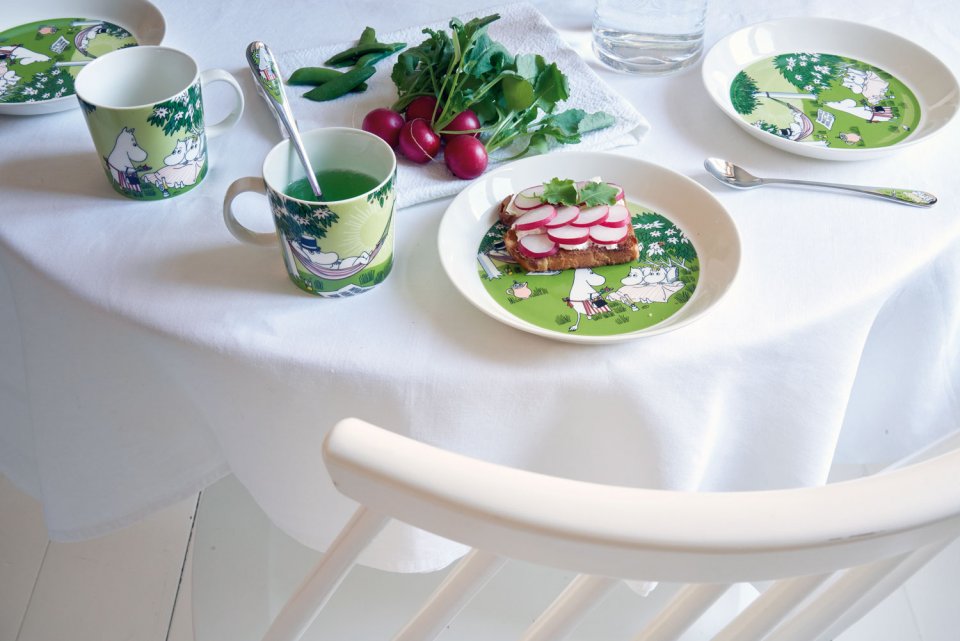 #OURSEA – aiming to raise one million euros for the purification of the Baltic Sea
Tove Jansson's art and Moomin stories are difficult to imagine without the sea. However, the Baltic Sea that inspired the Moomin stories is nowadays amongst the most polluted seas in the world. To mark the 75th anniversary of the Moomins Moomin Characters Ltd has launched the #OURSEA campaign in collaboration with the John Nurminen Foundation to help raise funds to save the Baltic Sea and its culture. The goal is to collect one million euros for John Nurminen Foundation's work to save the Baltic Sea and its cultural heritage for future generations.
"We want to enable future generations to enjoy a thriving Baltic Sea, just like the Moomins," says Nora Haatainen from Fiskars's Regional Brands and Licensing.
For each Moomin summer mug 2020 sold, one (1) euro will be donated to the John Nurminen Foundation and its work on purifying the Baltic Sea and protecting its heritage. Moomin Characters has inspired a large number of licensees and other actors from the cultural sphere to organizations, schools and cities, but you can also contribute by donating. Even a donation of 10 euros will improve the condition of the Baltic Sea and help remove about 40 kilograms of blue-green algae. Donate on the campaign website www.oursea.fi or by buying Moomin products marked with the #OURSEA label.
Summer seasonals 2020, "Relaxing"
The mug and the plate will be available as of 8 April 2020. The spoons will follow. Please sign up on the waitlist to be notified.
Source: Fiskars