Finnish producer of characterful wooden jewellery and home accessories Aarikka Oy will begin a partnership with Moomin Characters within the Nordic countries and selected Asian countries.
Aarikka's roots are in Finnish forests and nature, from which the company draws ideas and raw materials for its products. Similarly, Aarikka's Moomin jewellery range features the kind of illustration work by Tove Jansson which either shows the Moomin characters adventuring in Moominvalley or shows Moominvalley over the four seasons. The Aarikka jewellery product ranges are named on the basis of these themes. The Moomin collection will also include home accessories like key rings and towel clips.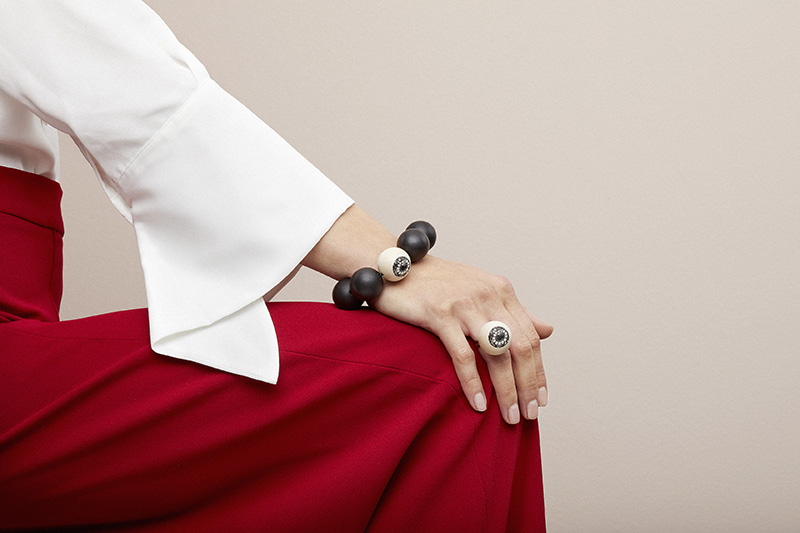 According to Aarikka's chief designer Pauliina Aarikka, the brand's design is known for its crisp Scandinavian lines and round shapes. The brand promise, Drops of Joy, communicates the way in which Aarikka products bring people a sprinkling of happiness. We will now have more of these drops of joy in the Aarikka jewellery range, with Little My, Snorkmaiden, Moomintroll and the other Moomin characters joining it.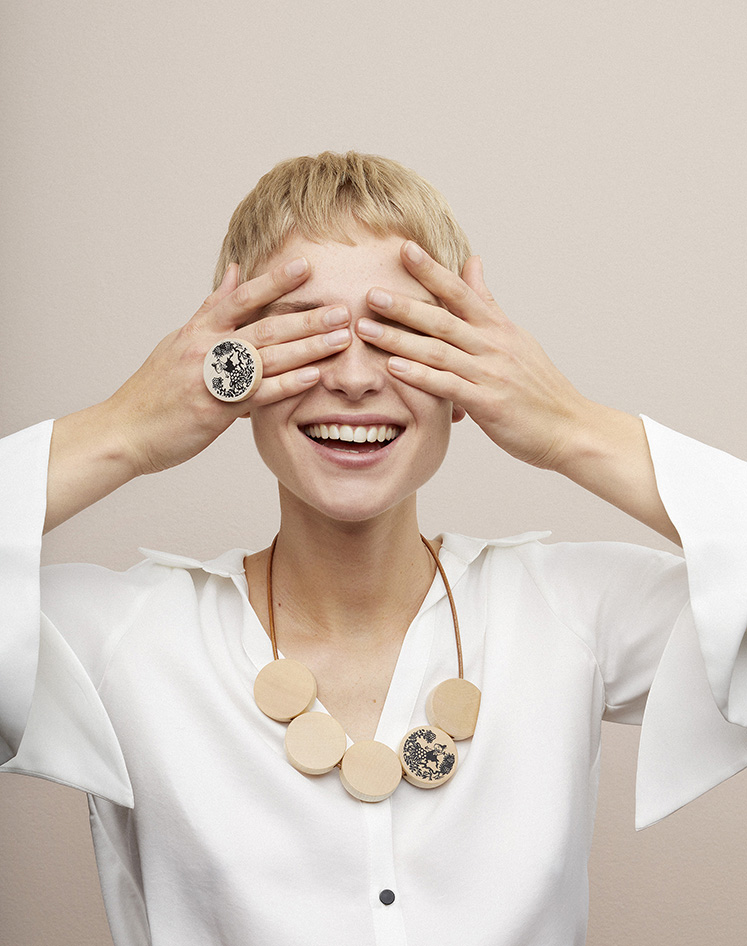 As with all Aarikka's jewellery, products in the Moomin jewellery range are made from natural materials. Aarikka's wooden beads are made from Nordic tree types such as birch and maple. Only high-quality jewellery parts are selected, and no traces of turning are visible in Aarikka's wooden beads. All wooden parts are coloured at Aarikka's factory in Vallila, Helsinki, and the jewellery items are assembled by hand by home-based employees in Finland.
Aarikka's Moomin jewellery range and key rings will hit the market in spring 2018, when they will be exhibited to customers at the international trade fairs Ambiente and Maison & Objet. Aarikka believes that the new 'Moomin by Aarikka' products will give it a tremendous boost, especially in the Asian markets.
Text and photos: Aarikka Oy