Do you dream of a Moomin wedding?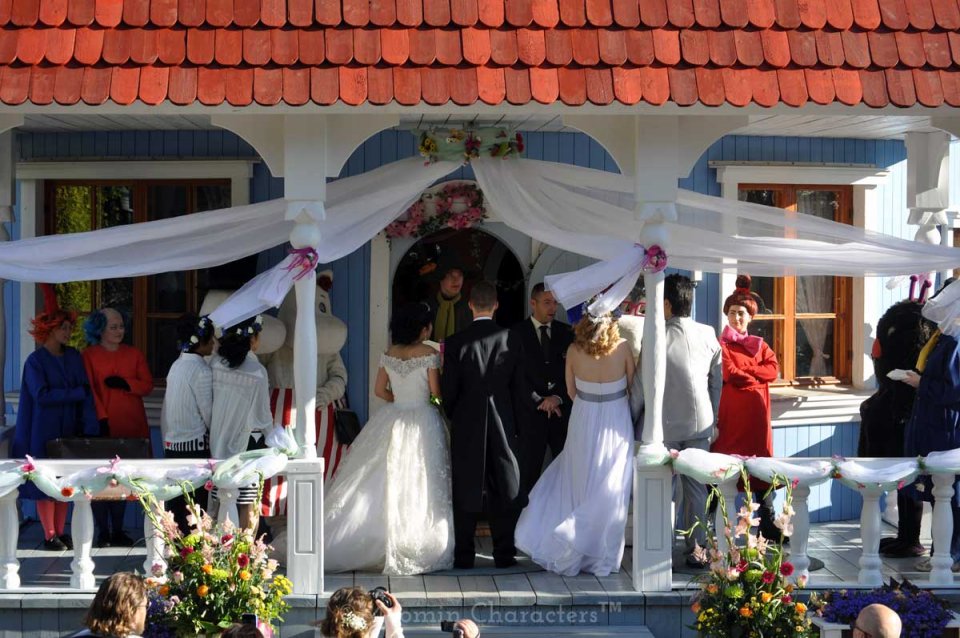 For most people, their wedding day is one of the greatest events of their life. Now imagine spending it together with the Moomins, with Snufkin acting as the minister.
Last week we had the good fortune of visiting a three-couple wedding at Moominworld. The event was arranged by Finnair through an online campaign where people could apply to be wed in Moominvalley in Naantali, Finland. Three lucky couples were selected and amongst them, Mami and Kyoumi from Tokyo, Japan.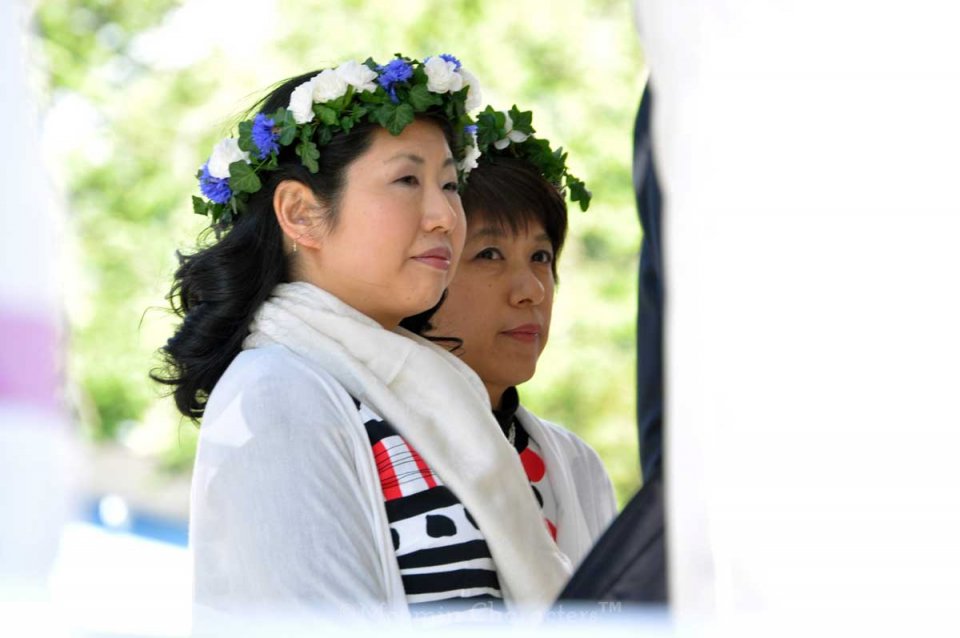 Mami and Kyoumi met at a party of a mutual friend and have since lived together, even travelling to Finland on a few occasions.
– People say that Finnish people are shy but we don't think so. Someone has always come to talk to us when we've been lost on the street says Mami.
The Moomins are more Mami's interest but Kyoumi is constantly learning more about them. Originally Mami got acquainted with the Moomins in the late 1960s when the original adapted series ran on Japanese TV.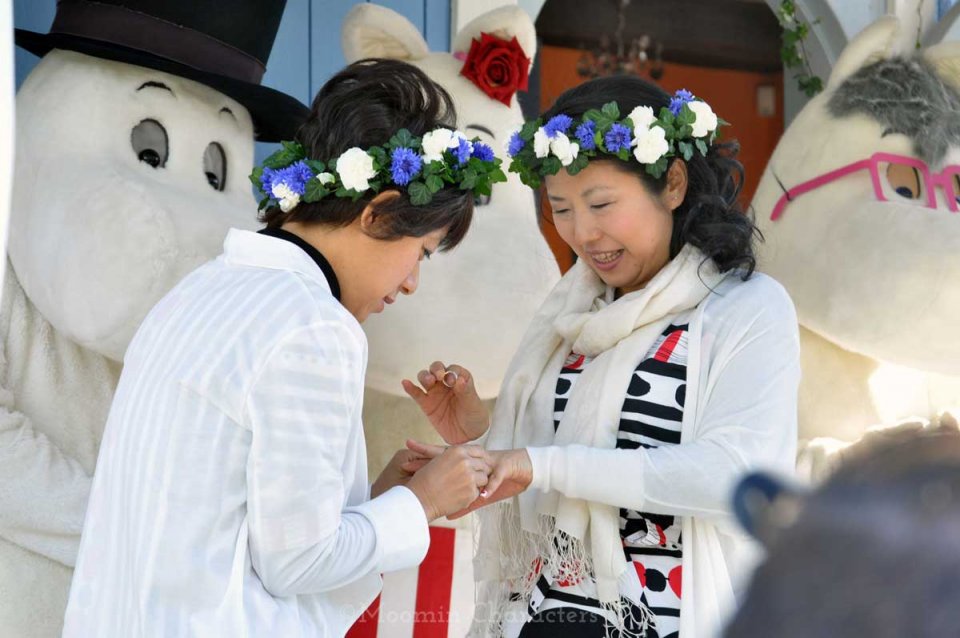 For Mami and Kyoumi, the appeal of the Moomins is that they live together and that there are both good and bad sides to all the characters in Moominvalley. It's clear who their personal favorites are:
– It's Thingumy and Bob says Mami, as she pulls up two miniature figures from her bag.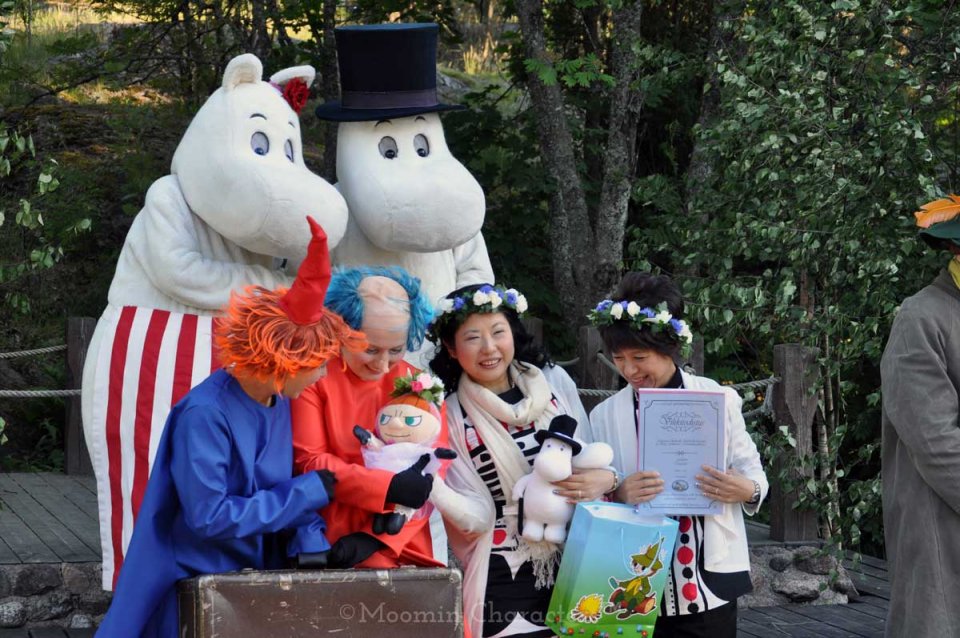 Although both have visited Moominworld before, being able to see it this way and party with the Moomins is something else entirely.
– This was a great experience, says Mami.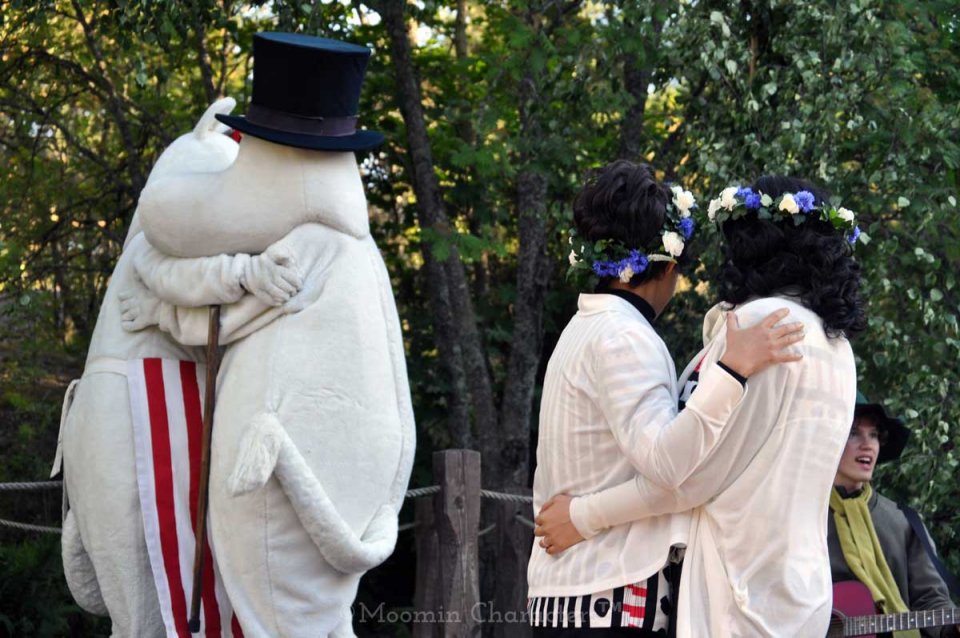 Moominworld is open from June 7th to August 24th. Check their website for more information about how to get there and where to stay.