Snufkin was inspired by Tove Jansson herself, her brother Lars, but above all Tove's boyfriend from the beginning of the 1940's, Atos Wirtanen. Snufkin appeared to Moomin stories at the time when the couple was dating and during their years together, Tove wrote and illustrated the first five Moomin books. Since Tove's Moomin books inspired Atos, his idea was also the Moomin comic strips. In 1947 the first Moomin comic strips (Mumintrollet och jordens undergång / Moomintroll and The End of The World) were published in newspaper Ny Tid where Atos worked as an editor.
Snufkin reminds of Atos a lot with his looks – hat and pipe were common for both of them. Also, the backpack describes how they were coming and going all the time. Atos' view of free life where the material assets are unnecessary is also one of the best known traits of Snufkin.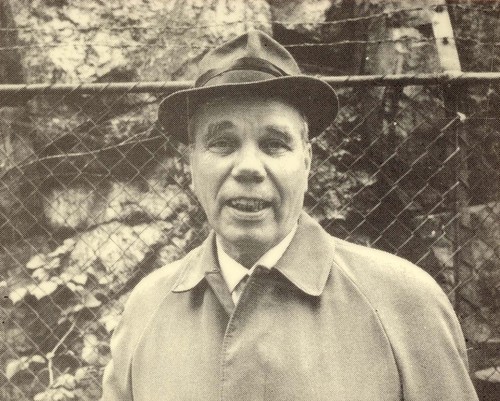 In many ways the relationship of Moomintroll (Tove's alter-ego) and Snufkin describes the relationship between Tove and Atos. Moomintroll admires Snufkin who still is quite distant and very often Moomintroll is also experiencing a deep sense of longing and yearning when Snufkin is leaving to his adventures or choosing to be at peace with his own thoughts. Moomintroll tries to understand Snufkin's desire for freedom, even though the waiting is not easy.
Just like Tove admired Atos and just like Tove waited for Atos, his love confessions and commitment.

Read also:
Moomin characters as Tove's self-portraits
Who inspired Tove when creating Moominmamma?
Who inspired Tove when creating Moominpappa?
Who inspired Tove when creating Too-ticky?
Which Moomin character are you? Take the test and find out!