Swedish Efva Attling is the leading jewelry designer of Scandinavia. Efva Attling Special Edition TOVE WITH LOVE collection is now launched and also available on moomin.com.
Efva Attling says: "In the 1980's I met Tove Jansson at a dinner in the home of Bo and Margareta Strömstedt in Stockholm. Margareta was my mother in law and had made a fantastic documentary of Tove for the Swedish television. I really love that film. Tove was so sweet and lovely yet with a strong integrity. Of course, I was familiar with the Moomin as a child and I am lucky to have sat at the same table as her. This piece of jewellery is my hommage to Tove!"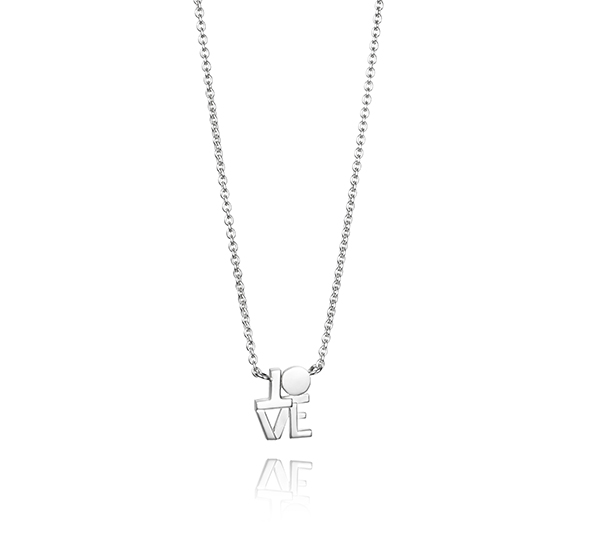 Strong independent women
The similarity of Tove Jansson and Efva Attling is obvious – strong independent women with the talent in various fields. Both Efva and Tove have wonderfully been playing around with words and expressions in their works.
Efva's TOVE WITH LOVE necklace with a clever design is proof of her ability to give the jewelry yet another dimension – T upside down looks like L creating words both TOVE and LOVE.
Efva Attling says: "I turned Tove's T upside down, my reflection of a strong headed and brave woman of her time. She did it her way!"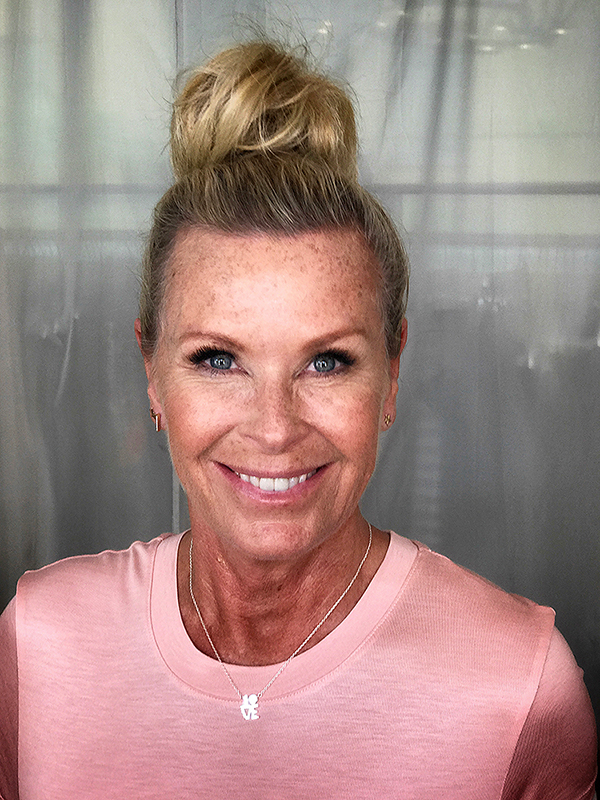 Efva Attling wearing Tove with Love necklace
Efva Attling herself sees also other similarities in herself and Tove: "I recently saw the fine documentary "Mumin och havet" from 1968 made by my ex-mother-in-law Margareta Strömstedt. It's such a moving film of how Tove Jansson and Tuulikki Pietilä lived so close to nature and did everything themselves. When I see the film I see one thing Tove and I got in common – she loved to dance, I love to dance."
On moomin.com the TOVE necklace will be available in silver, and on efvattling.com also in 18k gold or 18k gold with a diamond.