During her career, Tove Jansson also illustrated books written by other prestigious authors. The two most important of these were illustrated in the 1960s, J. R. R. Tolkien's The Hobbit and Lewis Carroll's Alice's Adventures in Wonderland. In 1959, Jansson was also asked to illustrate the Swedish version of Carroll's The Hunting of the Snark.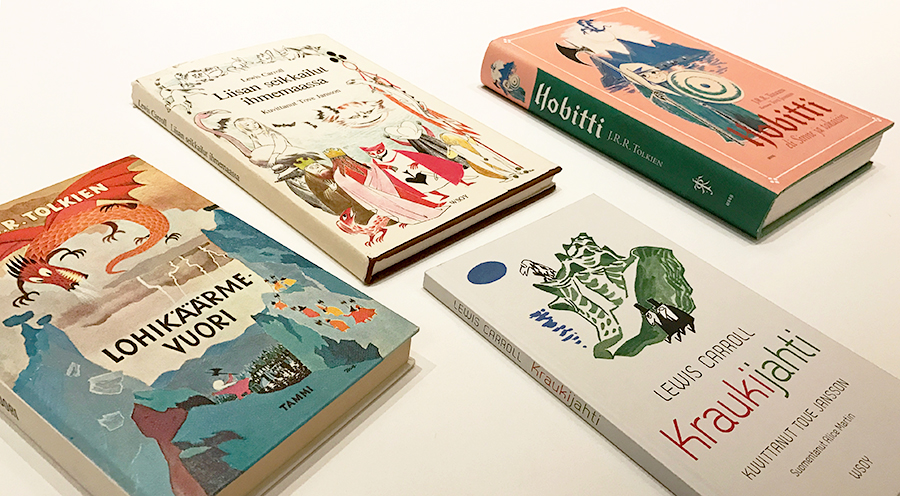 Unique opportunities to illustrate books by other authors were interesting projects for Jansson, and the illustrations were, like her illustrations usually, stunning and personal. Astrid Lindgren, the author of the universally beloved Pippi Longstockings, who worked as the editor and publisher of the Stockholm publishing house Rabén & Sjögren, approached Jansson and asked her to illustrate the Swedish edition of The Hobbit.
When illustrating The Hobbit, Tove Jansson found it very important to free herself from the "Moomin style", which led to changing the way she drew. Jansson tried different techniques and drew each figure freely again and again 20 to 60 times until she was happy with the result. From the book vignette illustrations, it is possible to notice how the individual figures were pasted together into 'a patchwork' that made up each vignette.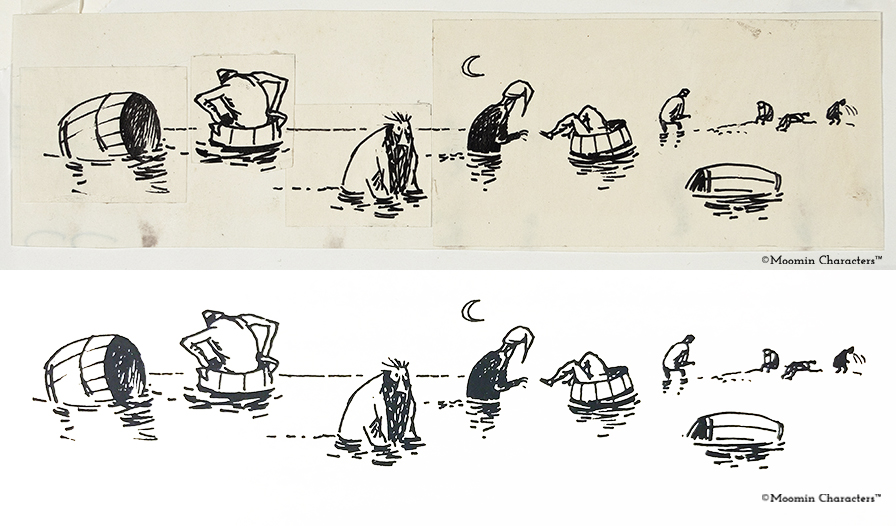 A vignette for J. R. R. Tolkien's The Hobbit by Tove Jansson:
The individual figures and the final version of the illustration
The majority of the full-page illustrations follow the characteristic style of Jansson's illustrations for the Moomin books.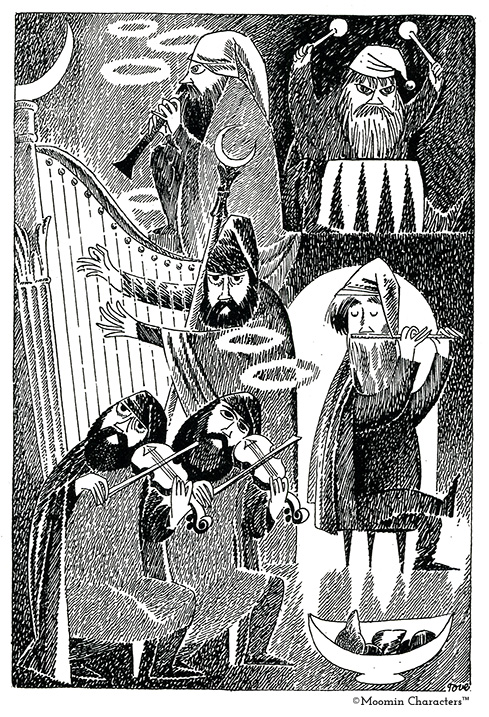 The 80th anniversary of The Hobbit was celebrated in 2017
In 2017, Finnish publisher WSOY celebrated J. R. R. Tolkien's 125th anniversary and the 80th anniversary of The Hobbit by releasing a new edition of the book in Finnish. The book Hobitti eli Sinne ja takaisin is illustrated by Tove Jansson.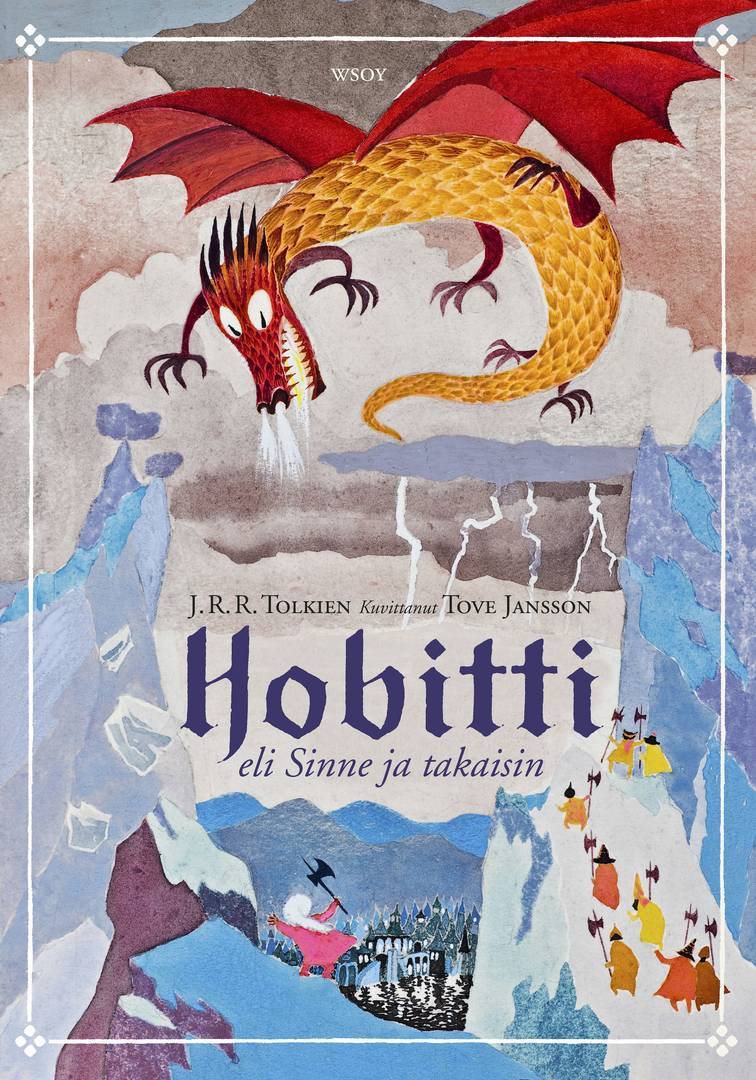 The Hobbit's 80th-anniversary edition in Finnish includes Jansson's fabulous illustrations and a cover previously only seen in The Hobbit's first Finnish edition Lohikäärmevuori. Lohikäärmevuori was published in 1973 by Kustannusosakeyhtiö Tammi, with the drawings Tove Jansson did for the second edition of the Swedish version Bilbo: en Hobbits Äventyr, 1962.
The 80th-anniversary book by WSOY also includes Brian Sibley's epilogue about how the illustrations on The Hobbit brought together three literary masters – J. R. R. Tolkien, Astrid Lindgren and Tove Jansson.