For the first time globally and online, you now have a chance to see a rarely shown documentary based on Tove Jansson's and her partner Tuulikki Pietilä's travel footage. Join the live stream on December 9th!
This is a rare chance to watch the beautiful documentary 'Tove and Tooti in Europe' with fans of Tove Jansson and the Moomins from all over the world.
The artist couple's trips through Europe between 1972 and 1993 were recorded by Tuulikki Pietilä on Super 8 mm film and covers places like Paris, Venice, London, Madrid, Corsica and Dublin.
'Tove and Tooti in Europe' is a documentary film based on the unique material from these travels. It is a heartwarming, lyrical, and funny travelogue about two artists with a unique point of view on Europe and travelling.
Sign up for the live stream
The documentary will be live-streamed on Youtube on December 9, 2021, at 17:00 Finnish time (EEST). The live stream will last a bit over one hour.
Register to this event to receive the link to the livestream:
The stream is not recorded, so registering and tuning in at the right time is your only chance to watch the documentary.
The language of the documentary is Finnish, with English subtitles.
Last stream attracted thousands of fans
Another 8mm Cine Camera documentary shot by Tove and Tuulikki, called 'Haru, Island of the Solitary', was recently screened in the same way to celebrate Moomin Characters Ltd raising over one million euros with their #OURSEA campaign to help save the Baltic Sea. The live stream attracted thousands of Tove Jansson fans from around the world, demonstrating the huge appetite from fans to see this archive footage and learn more about her life.
Stream celebrating the new tovejansson.com
The live stream will begin with an interview with James Zambra, who will present the new tovejansson.com website which will be launched on December 3rd, 2021. The new site is a curated online experience presenting the life and art of Tove Jansson. James Zambra is also Tove Jansson's brother Lars Jansson's grandson and co-founder of Kobra Agency, the design studio behind the new website.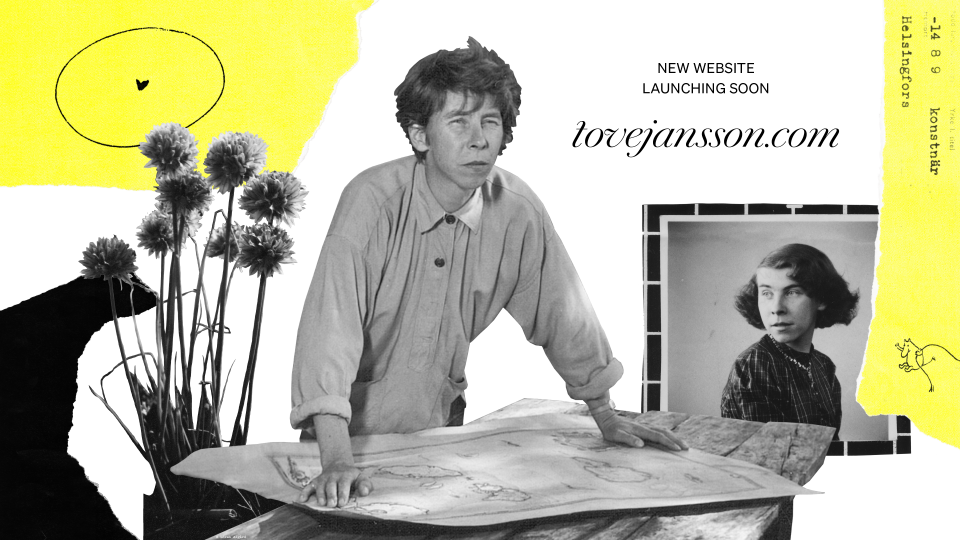 Tove and Tooti in Europe
Written by Kanerva Cederstöm, Riikka Tanner, Tuulikki Pietilä
Directed by Kanerva Cederstöm, Riikka Tanner
Filmed by Tuulikki Pietilä, Tove Jansson
Music Kepa Lehtinen
Sound Pasi Peni
Tove's voice Elina Salo
Tooti's voice Susanna Ringbom
Produced by Hanna Hemilä
Production Lumifilm Oy, 2004
Rights Holder Moomin Characters Ltd