On Wednesday Finlayson launched their completely renewed Moomin collection. Finlayson wanted to renew its range with consumer perspective in mind. Interesting original illustrations and improved quality are the main things in this new Moomin collection. The CEO Jukka Kurttila and the Creative Director Petri Pesonen both praised the renewed Moomin concept at its different levels.
The Moomins and Finlayson are both associated with being open, tolerance, new and different as well as surprising, exciting, cuddly and warm. Finlayson wanted that what Moomins represent reflect also the new collection, visually and philosophically fascinating everyday anarchy.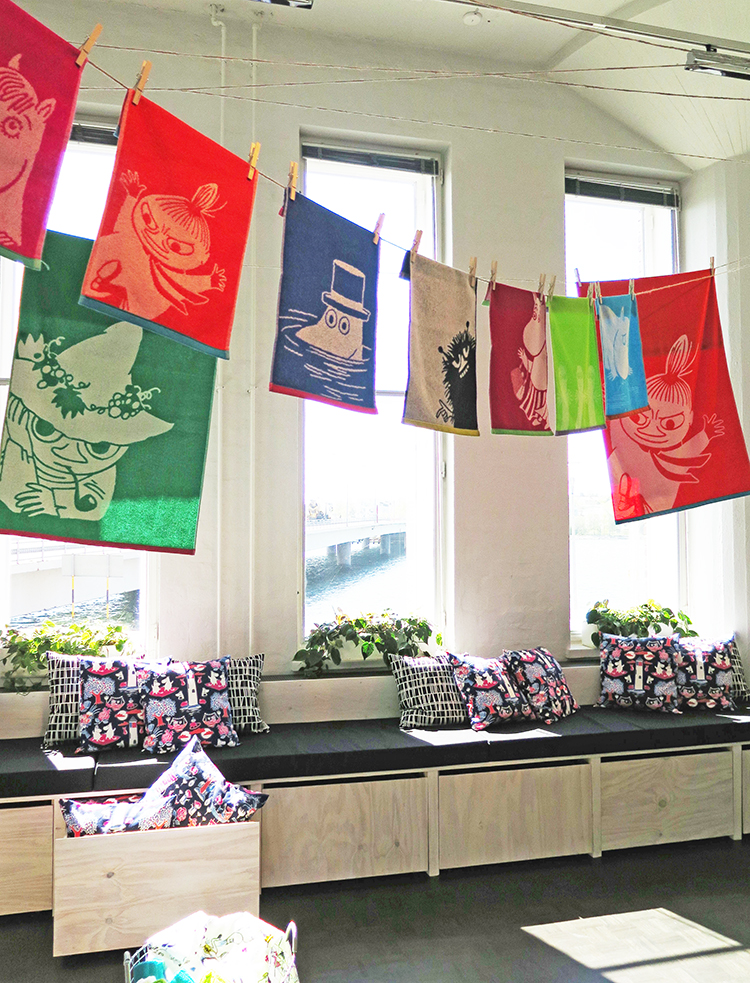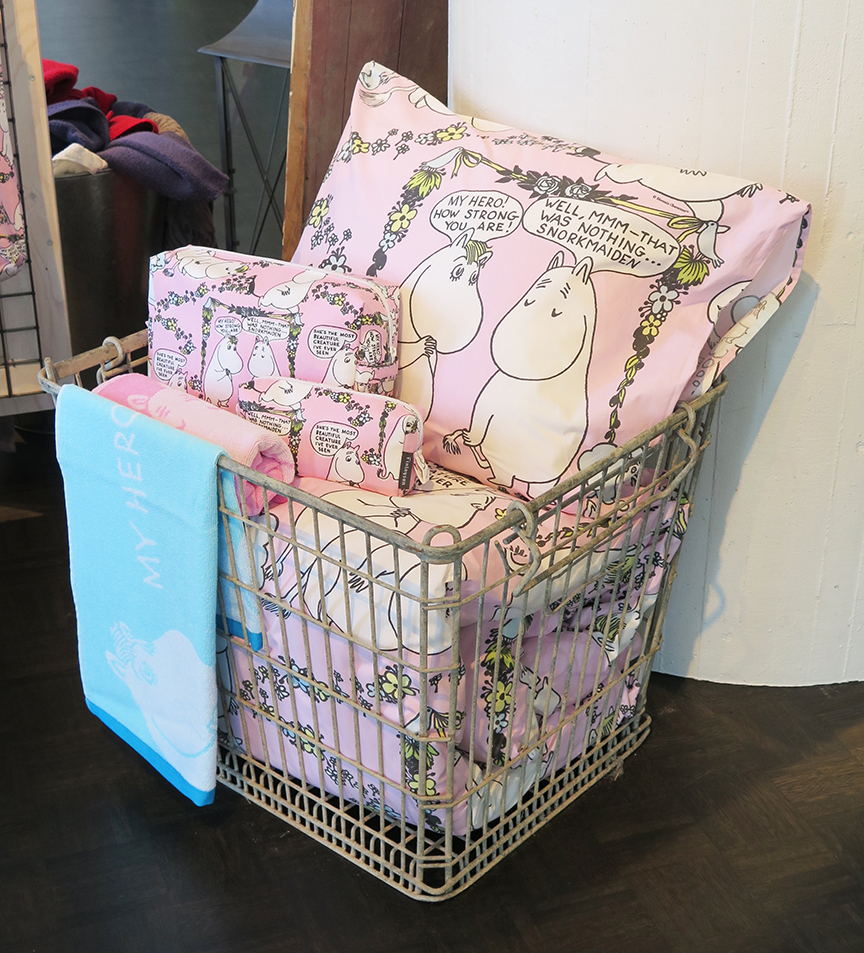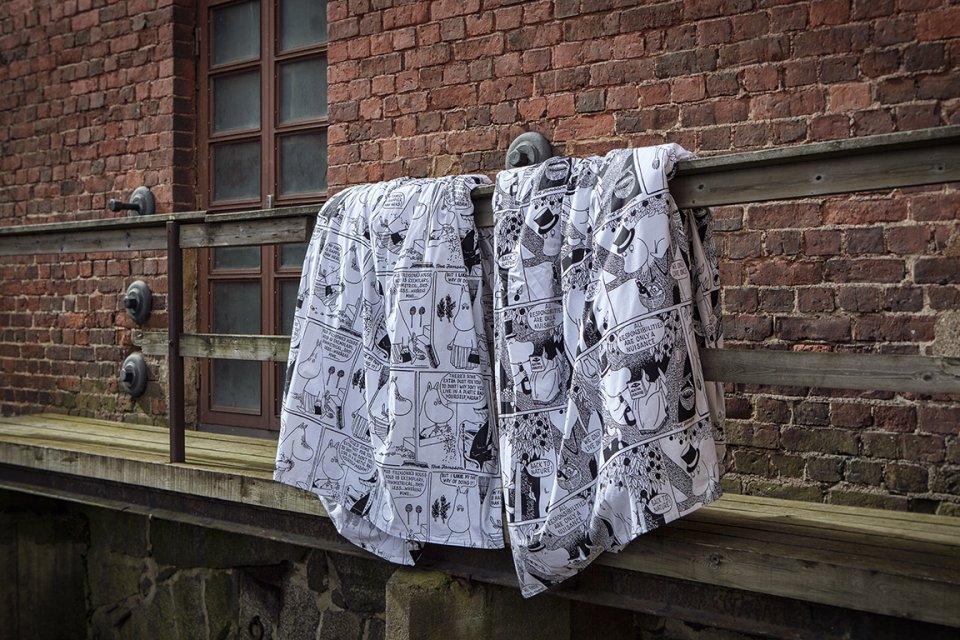 Photo: Finlayson
The Art Director of the Moomin Characters, Sophia Jansson, said at the press conference that she is extremely happy that the Moomins are at the forefront of the Finnish design world together with Finlayson. Moomin Characters encourages and supports Finlayson with new and bold initiatives and Moomin Characters is happy that this traditional Finnish company, established in 1820, is eagerly innovating new things, for example the recently launched Finlayson Plus range with AR technology.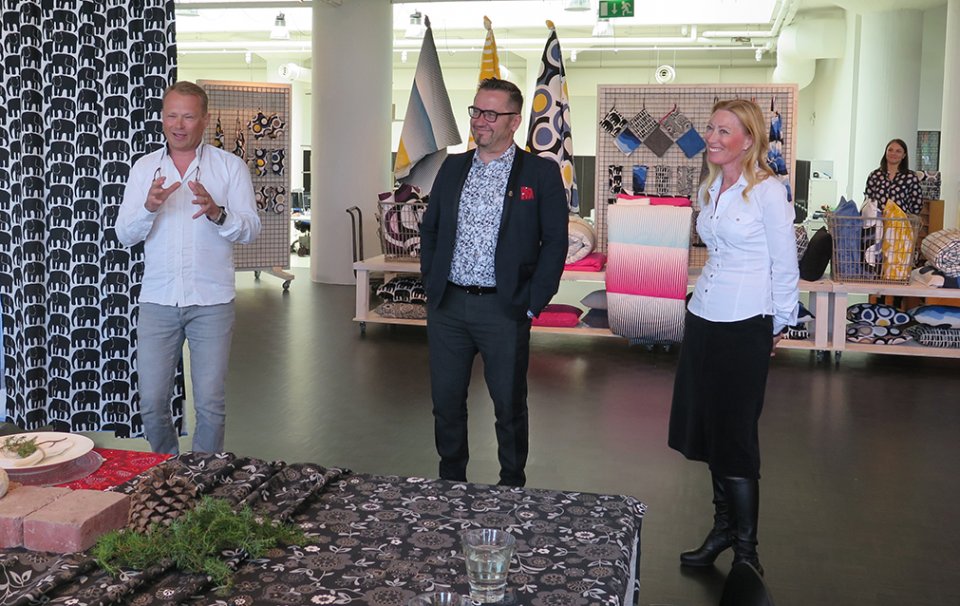 Creative Director of Finlayson, Petri Pesonen, the CEO of Finlayson, Jukka Kurttila and
the Art Director of the Moomin Characters, Sophia Jansson
Sophia Jansson also praised the fact that Finlayson has responded to the challenge that the new Moomin collection offers charming high-class products for everyone, for those who appreciate the design as well as for those who admire more the Moomin characters itself.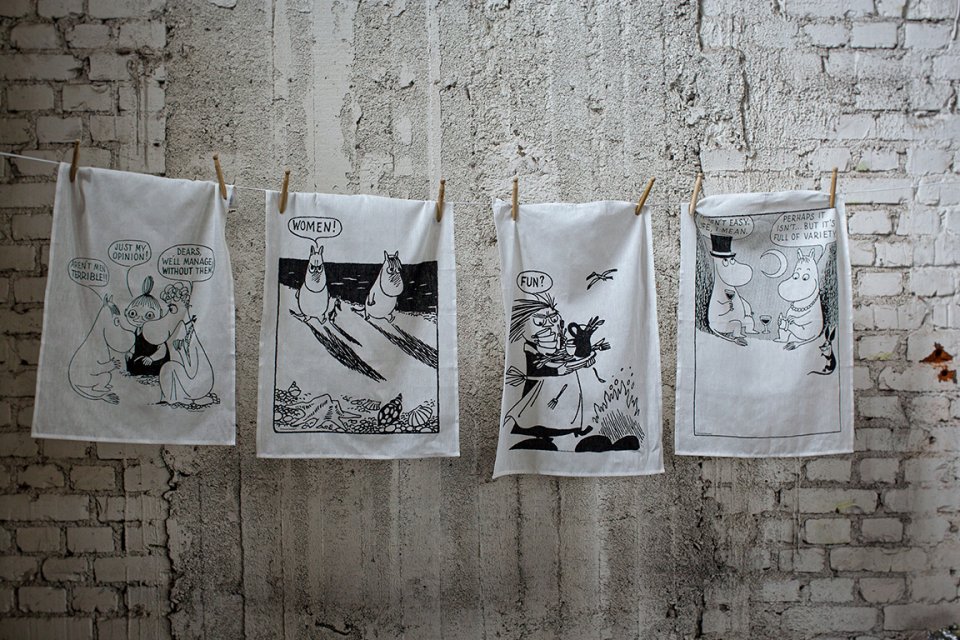 Kitchen towel sets: Women & Life
Photo: Finlayson
The old towels and black and white pillowcases will no longer be in production after this summer. New colorful towels featuring Moomin characters are super fresh and better quality than before. Black and white comic duvet covers Moominmamma and Moominpappa will both come also in double size and in addition there will also be pillow cases available.