This summer is already the 25th summer in Naantali, Finland with the loveable Moomins. The Moominworld opens on Saturday 10th June at 10am. Also this summer, the Moominworld will be open every day!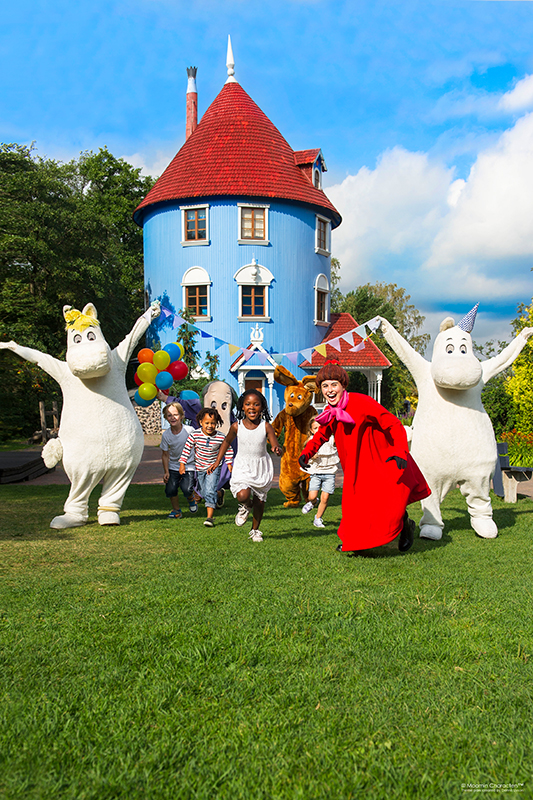 Moominworld is a perfect combination of Tove Jansson's saga and authentic archipelago nature. In Naantali you will see that the Moomin island offers plenty to see, do and experience even for several days!
In summer 2017, there are plenty of new fun things to see in Moominworld
On June 10 Moominworld opens its gates and celebrates Booble's homecoming. At the Theater Emma you may enjoy theater productions hourly between 11 am and 5 pm. This summer the new shows are Moomins and the Great Booble Hunt as well as Little My's Birthday Party. Remember that at the Moominworld the Moomin characters are present to be hugged every day!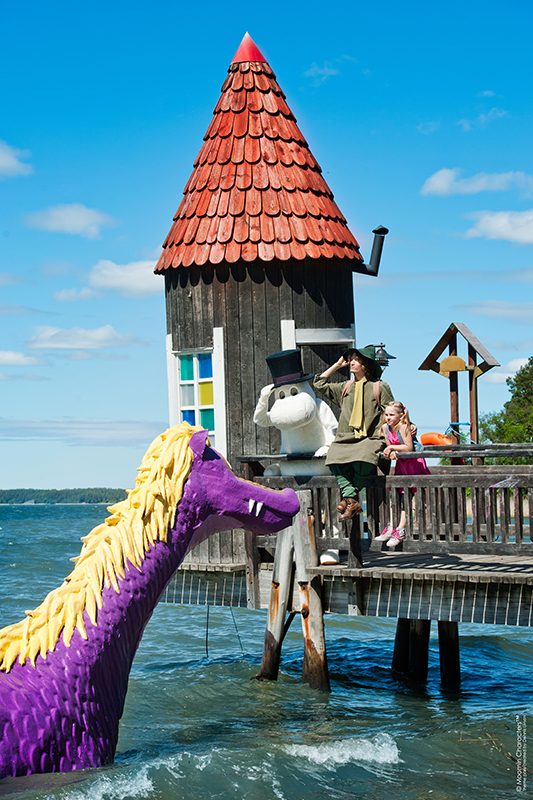 The new Extraordinary Café
The Peculiar Café is full of fun and exciting details from the Moomin stories, and since it's located in Naantali's Old Town (Kaivokatu 5), you can experience an authentic Moomin atmosphere without having to take a trip to Moominworld.
Naturally, the Peculiar Café has a peculiar sense of decor. Meet the Muskrat in his hammock and the vampire on the roof – and see if you can spot the world's smallest dragon! The Peculiar Café also features paintings based on the original animated series, and you can even find Sorry-oo's doghouse in the yard.
The Peculiar Café serves the cake master's delicious cakes, savoury pies and freshly-baked cinnamon buns.
Have a look at Moominworld's website
and get the best tips for the greatest days of your summer!
Cover photo: Moomin Characters
Other photos: Moominworld – © Moomin Characters™ Theme park created by Dennis Livson.
Text source: Moominworld