The first Moomin-themed playground by Finnish Lappset Group is now open in Kotka, Finland. The seven-meter tall Moominhouse welcomes everyone to take part in an adventure!
The Moomin-themed playgrounds have been designed to inspire children of kindergarten and junior school age, to support their learning, and to give children authentic experiences set in the Moominvalley surroundings. Every child needs a chance to have an exciting adventure with friends in an encouraging environment.
The first Moomin-themed playground area is now open
In Kotka, Finland at Katariinan Meripuisto, the Moominhouse rises to a height of more than seven meters, for explorer children to climb up and admire the valley from above. The Moominhouse with three floors of play welcomes children to play and have fun both inside and outside!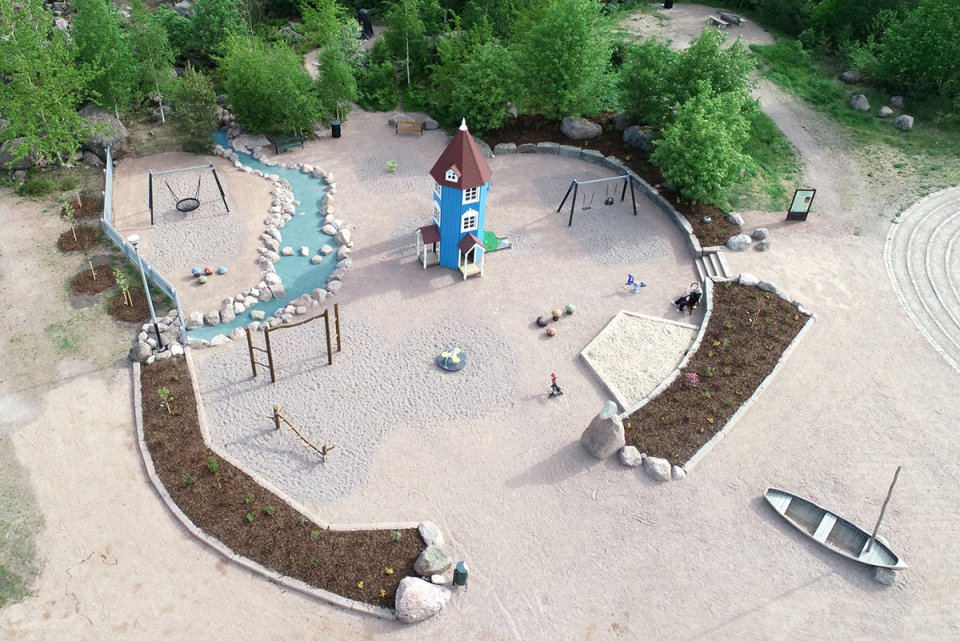 Several routes to climb up to the heights of the Moominhouse
The first floor of the Moominhouse is for small children. Like in the original Moomin stories by Tove Jansson, inside the house, the ground floor is dedicated to the kitchen of Moominmamma. This kitchen has many activities: cooking and baking, searching for ancestors, and sliding out right from the window!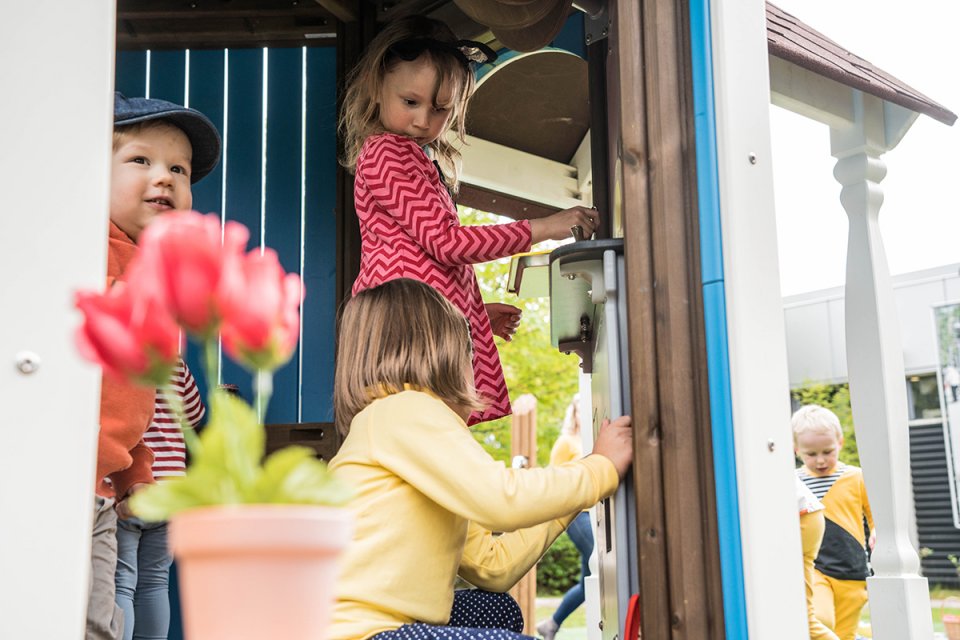 One side of the house is partially open, allowing inside activities to be seen from outside. Here you can also find the exciting climbing section to the second floor and upwards. Stairs inside the house let the younger children move easily from a room to another when the ladder outside the house gives something extra to the more experienced adventurer.
The middle floor is for playing with friends and recalling Moominpappa's travels. It is also an entrance to Moomintroll's room on the top floor, which has a great view over the Moominvalley, and a stunning tube slide down to the yard!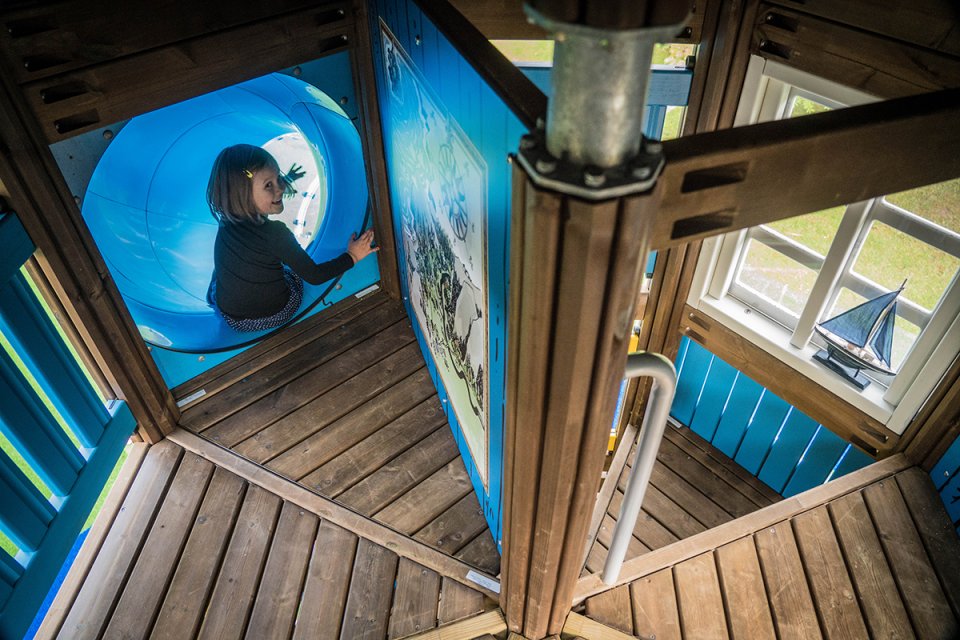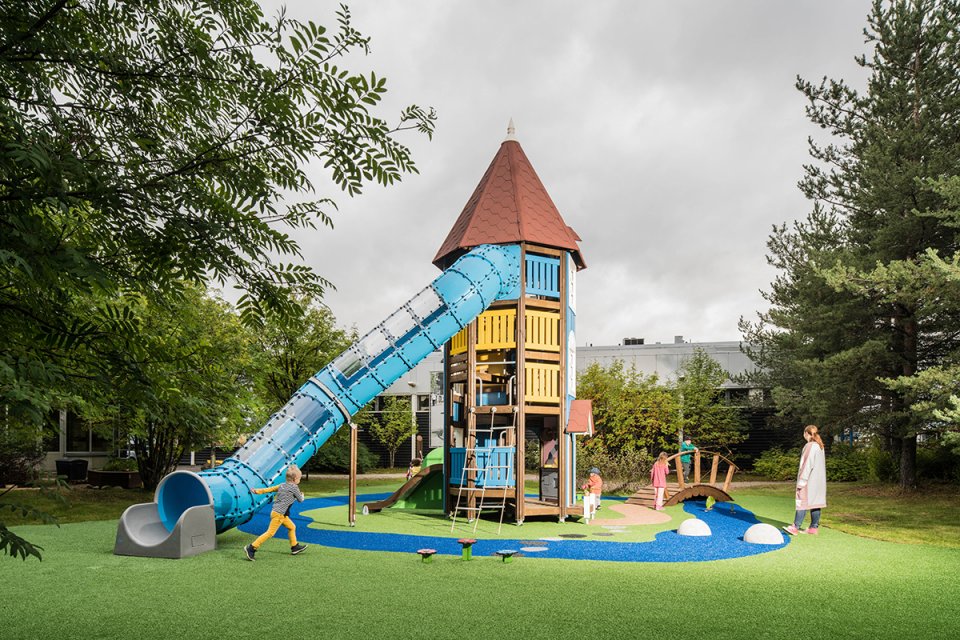 Playgrounds are free and open for everyone
Lappset's Moomin playground collections are designed for public parks and outdoor areas, making them freely available for everyone to use on the basis of equal respect. The Moomin-themed collections, such as the Moominhouse and yard, and other Moomin playground equipment launched later, support the values shared by the Moomins. Moomins value friendship, courage, tolerance, equality, and respect for nature, and these values should be central to the way we humans live, too. ♥
Lappset group has inspired millions of people to play, exercise, and have fun all over the world since 1970. Moomin Play by Lappset playground area in Kotka is situated at Puistotie 32, Kotka, Finland.
Photo Katariinan Meripuisto: City of Kotka
Cover photo and other photos: Lappset / Antti Kurola