Maternity package is a world famous box full of free baby clothes and other necessary baby items for all Finnish citizens. In 2015 Finnish Baby Box brought the service within reach for all families around the world with their traditional box and with the Moomin edition premium box.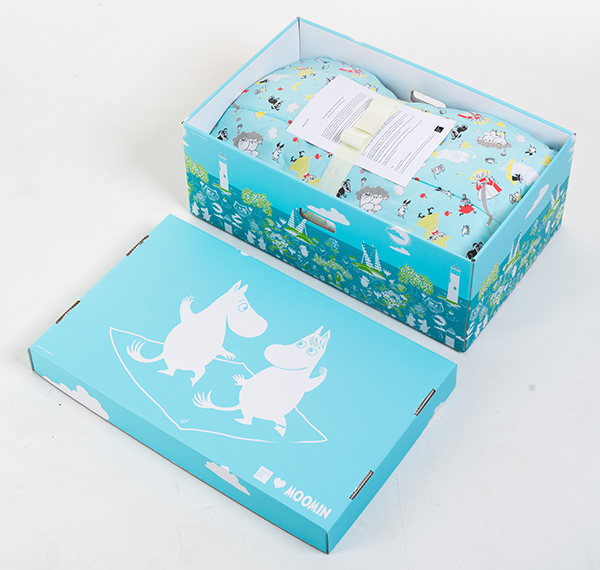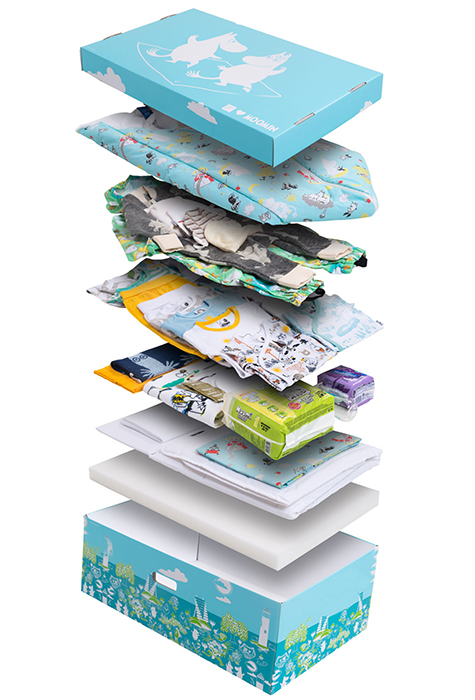 A stress-free way to prepare for a baby
Moomin edition Finnish Baby Box includes nearly 60 items, many of them exclusively produced for the Moomin Baby Box. The box was launched in June 2015 and the contents have constantly been developed to better cater to the taste and needs of the consumers.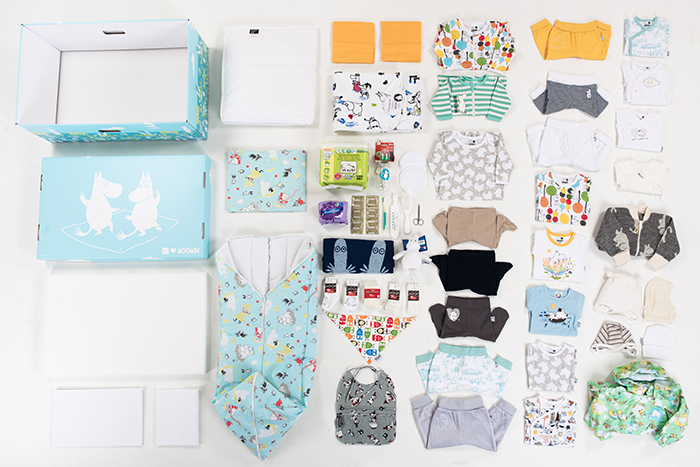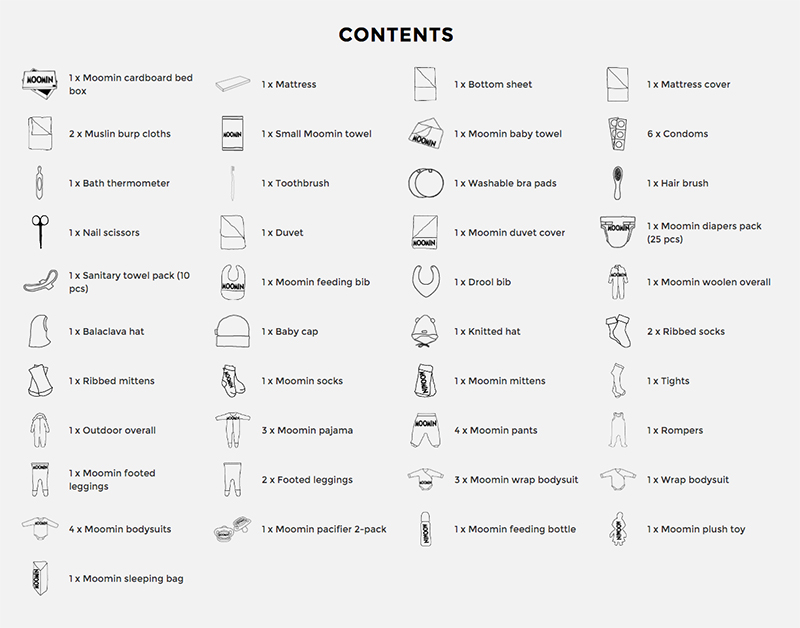 The Finnish Baby Box offers customer service in Finnish, Swedish, English and Japanese. Moomin edition Baby Box is only available at the Finnish Baby Box webstore and the price includes the premium Moomin box and both shipping anywhere in the world as well as taxes and customs fees.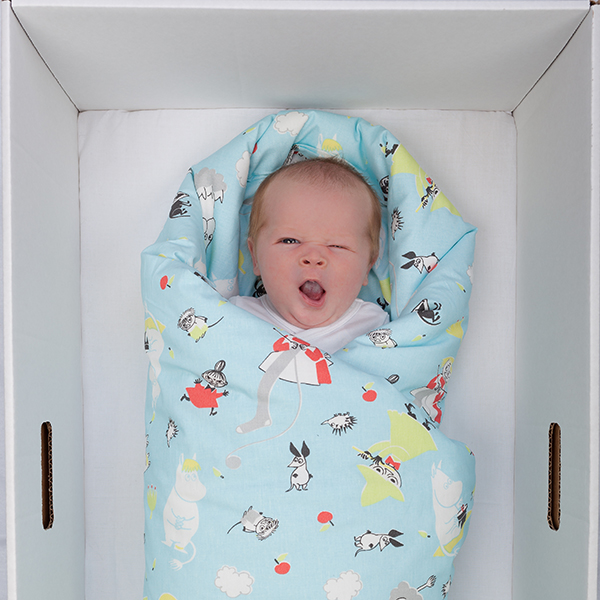 As can be read in the customer feedback above, the Moomin Baby Box is an extremely loved gift from grandparents for the family of the future grandchild. Moomin Baby Box has also been a popular Baby Shower gift!
Finnish Baby Box
Finnish Baby Box was established in 2015 by three Finnish fathers who have a combined eight children. The company is the first one to bring the world-famous maternity package at anyone's reach as before only Finnish citizens were eligible to receive it. Finnish Baby Box has two types of baby boxes in its selection, the traditional box and the Moomin edition. The company has happy parents as customers in over 60 countries.
Photos: Finnish Baby Box