The beautiful Moomin mug Friendship, which was released in 2018 and sold only in Finland, exhibits an illustration from Tove Jansson's second picture book Who Will Comfort Toffle (1960). The illustration captures the moment when the two lonely and careful creatures, Toffle and Miffle, meet in a meadow under the moonlight.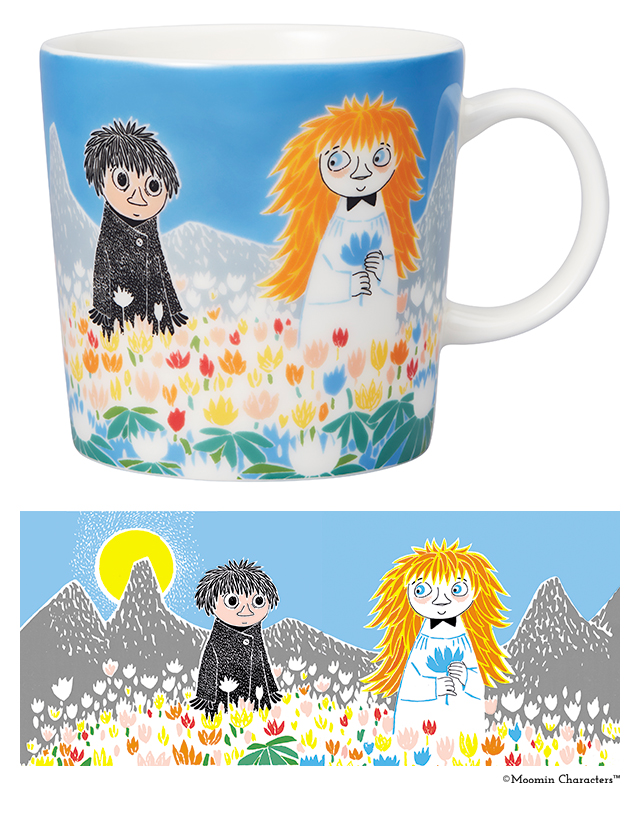 The product family Friendship was first launched in 2015, and continued in the autumn of 2016. Before the mug, which was released in June 2018, the series consisted of a serving bowl, jar, pitcher, platter and serving plate.
#87 Moomin's Day 9.8.2018
The Moomin's Day mug was launched on Tove Jansson's birthday 9.8.2018 and received an immense amount of attention. The landscape on the exquisitely beautiful Moomin mug was originally from the Associates Newspapers' 1955 sales brochure. The newspaper published Tove's series, and the motif represents the island that Tove bought together with her brother Lars in Pellinki, Finland. Using the sales brochure, the Moomin series was sold to different newspapers all over the world.
The illustration of the characters is, however, originally from Tove Jansson's novel Moominland Midwinter (1957) and the composition and colour scheme is created by Arabia's ceramist Tove Slotte.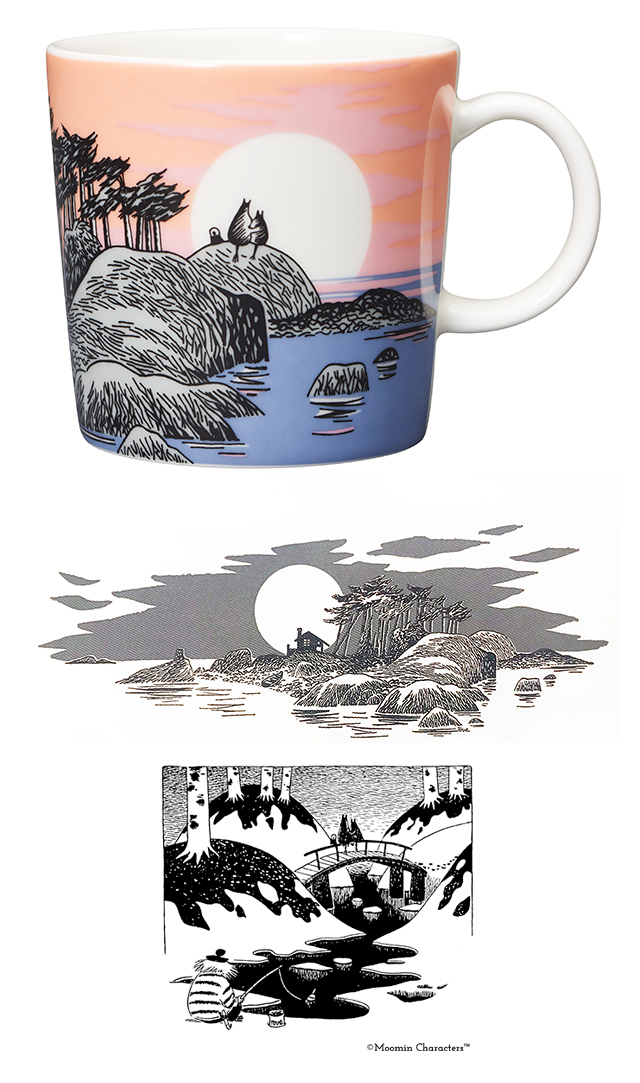 The Moomin's Day mugs were exclusively sold in chosen Iittala stores, the Moomin Shops in Helsinki as well as on Moomin.com. Furthermore, the mug was sold only for one day or as long as the mug was in stock. The mug was sold out in many stores in a matter of hours or even minutes and it turned out that there weren't enough mugs for everyone who would have wanted one.
When the mug was announced two months in advance both Arabia and the retailers realized that the demand was greater than anticipated. However, since the products had already been manufactured and delivered according to overly cautious estimates made the previous year, it was not possible to manufacture more mugs in such a short period of time.
#88 Light Snowfall 2018
The product family Light Snowfall was released and sold during the winter of 2018-2019 and consists of a mug, a bowl, minimugs and two small spoons. Light Snowfall portrays the moment when Moomintroll experiences his first snowfall and acquaints himself with the snow-covered Moominvalley.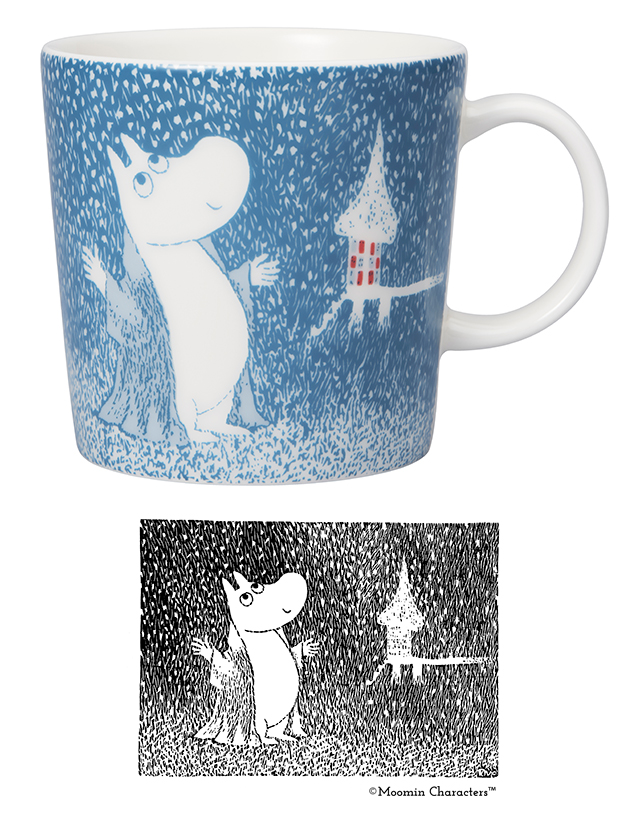 The blue product family differs in style from Arabia's earlier winter season products. Tove Jansson's original drawing was made with a scraping technique, which is why Arabia did not use more colours. Tove Slotte has adapted the motif to the dishes based on Tove Jansson's black and white original.
Cover image and other images by Moomin Characters
Product images by Fiskars
Get to know each and every one of Arabia's Moomin mugs on our dedicated Moomin mug page.