Moomin chocolate drops are the first ever foodstuff packed in the new Paptic Gavia® material made from renewable resources. Moomin chocolate drops are available as of 26 October in the K Group's grocery stores in Finland and in Fazer's own channels.
Traditionally, chocolate drops have been packed in plastic bags or carton boxes but, in line with its sustainability strategy, Fazer is always looking for new ways to build a more sustainable future. Fazer's Moomin chocolate drops will be the first ever foodstuff to be packed in the new Paptic Gavia® package.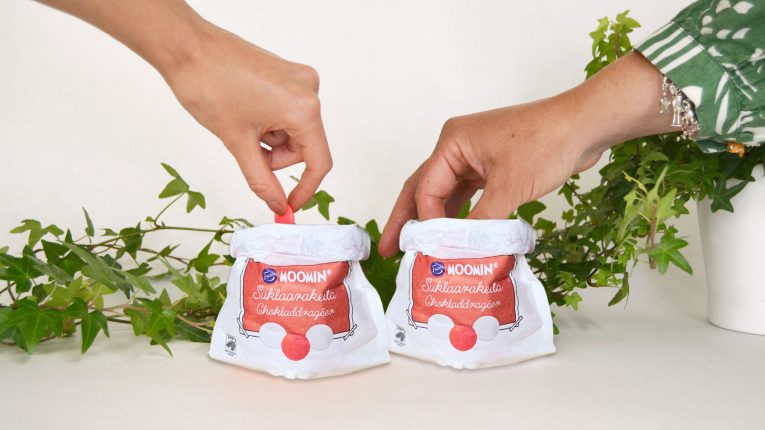 Paptic Gavia® is a wood-based material with a minimum of 80% of raw materials from renewable sources, for instance certified Nordic forests. Packages made from this state-of-the-art material can also be recycled again.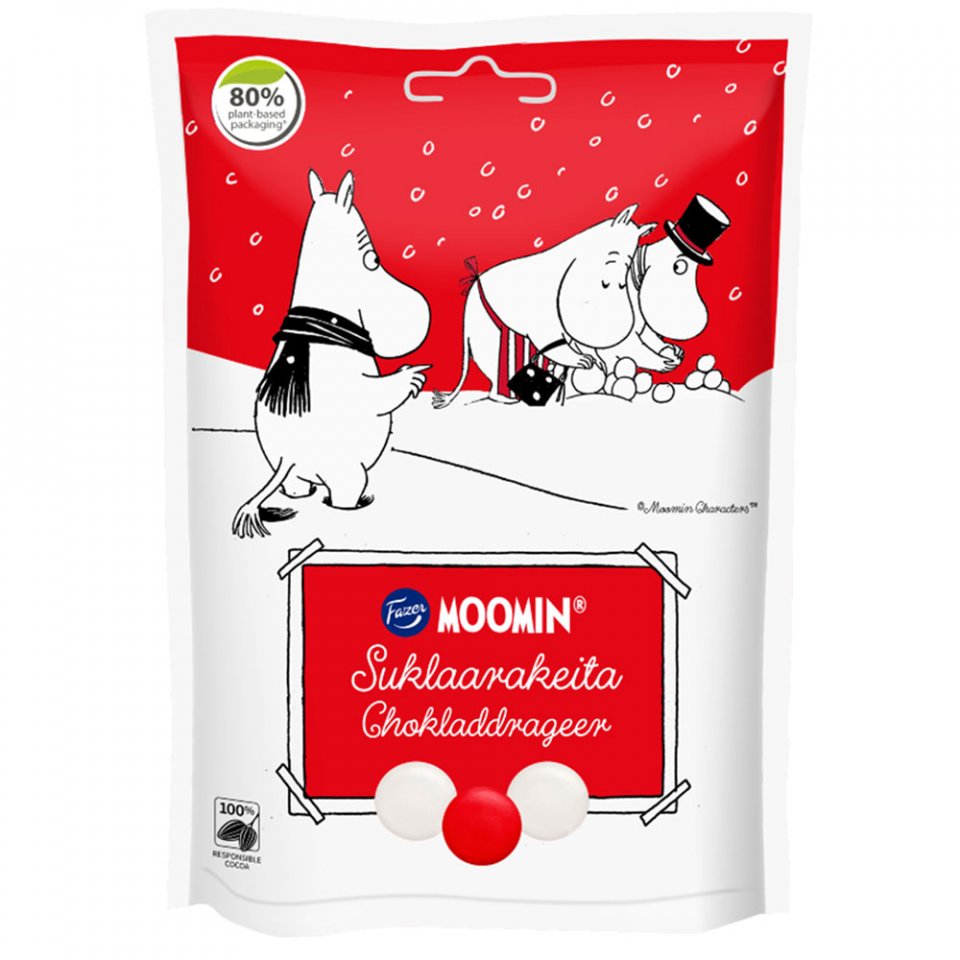 A perfect wintertime sweet, the Moomin chocolate drops are red and white mint-flavoured chocolate pastilles with a crispy coating and a heart of melt-in-the-mouth chocolate, made from 100% responsibly produced cocoa.
The right packaging solutions ensure food safety and minimise food waste. "Packaging protects the product and reduces unnecessary food waste. And reducing food waste is one of the key ways of minimising the adverse environmental impacts of food production," says Sari Sarin, Head of Sustainability at Fazer. "For the environment, sorting packages correctly is crucial. To make sorting easier, we have introduced clear recycling markings to our packaging this year."In addition to optimising packaging, Fazer favours recyclable, reusable and renewing packaging materials.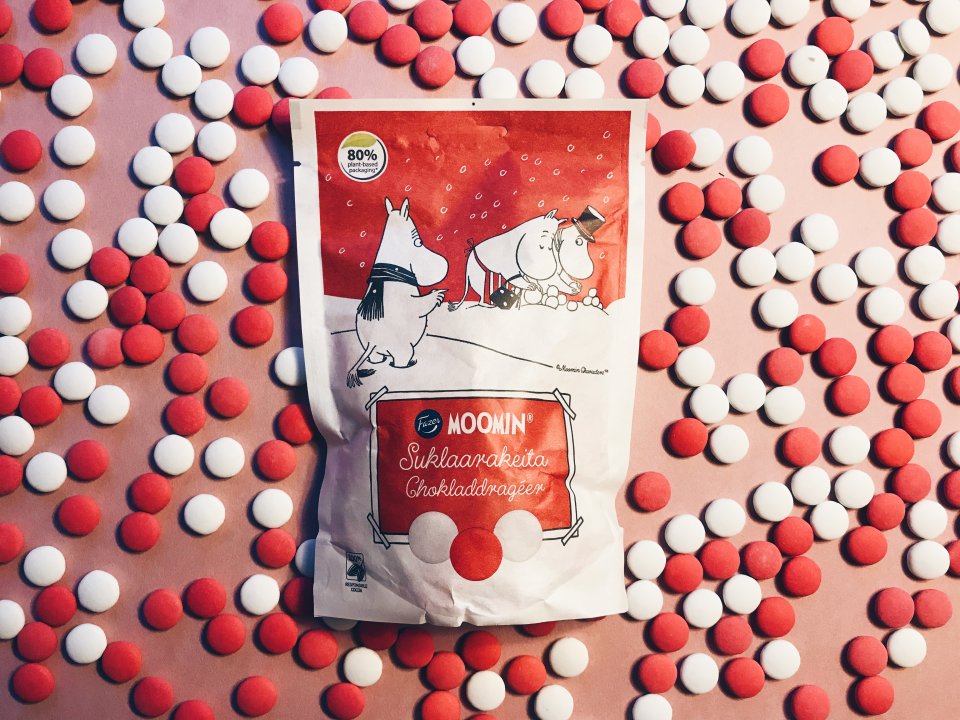 Fazer and the Moomin brand have been collaborating for decades. "We share also the same sustainability values, and Moomin chocolate drops are suitable to be packed in the Paptic® Gavia material, so it was a natural choice," says Sarin. Fazer has exclusive right to use the material in confectionery packages in the Nordic and Baltic countries until the end of 2021.
Moomin chocolate drops are now available in the K Group's grocery stores and Fazer's own stores. The bag contains white and red chocolate drops, which makes it a perfect little gift in the holiday season, for example.