To enjoy a diverse and clean nature is not possible anymore the same way it used to be when Tove Jansson wrote the Moomin stories. The choices of Moomin Shops and Moomin.com take our future towards a cleaner nature as they pack the new winter mug "Snow Blizzard" in sustainable alternative to plastic materials.
Tove Jansson wrote the Moomin stories between 1945-1977, and one of the biggest themes in all of them was nature and the respect towards it, which today seems more important than ever. In her work Tove skilfully described the beauty of nature and the feelings it raised.
The illustration of the new winter mug combines the beauty and barrenness of nature with Moomintroll lost in the snow blizzard. The seasonal series, Snow Blizzard, continues the story of Tove Jansson's book Moominland Midwinter (1957) and leads the Moominvalley characters from the storm to the wondrous bath house.
The Snow Blizzard series is available today! The full set contains a mug, bowl, mini mugs, and two spoons.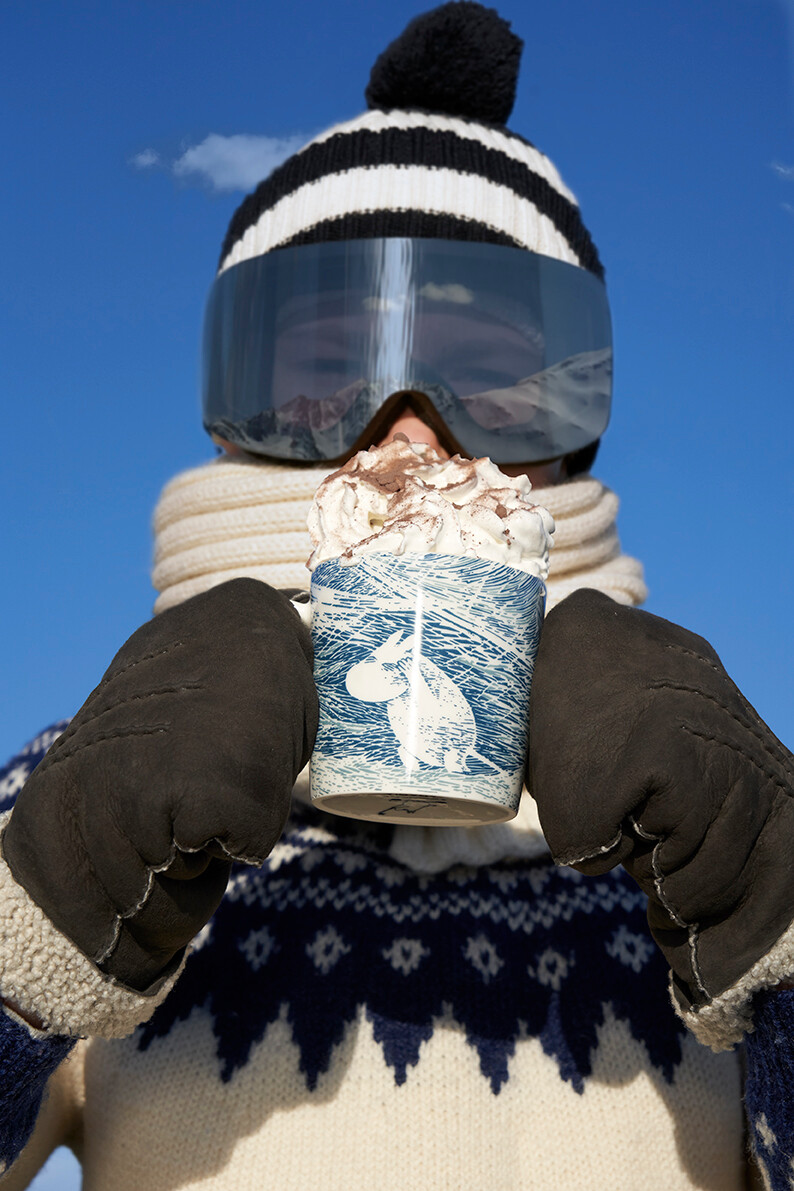 Snow Blizzard mugs are packed into a new recyclable bag
We at the Moomin Shops and moomin.com want to support Jansson's values about the diversity and love towards the Finnish nature with our everyday choices. This year we have chosen to use Paptic's wood fiber bag as one of the packaging materials.
We are happy to tell you that the Snow Blizzard mug will be packed into Paptic's beautiful and sustainable gift bag during the campaign*. The bag is of course reusable after the mug arrives home!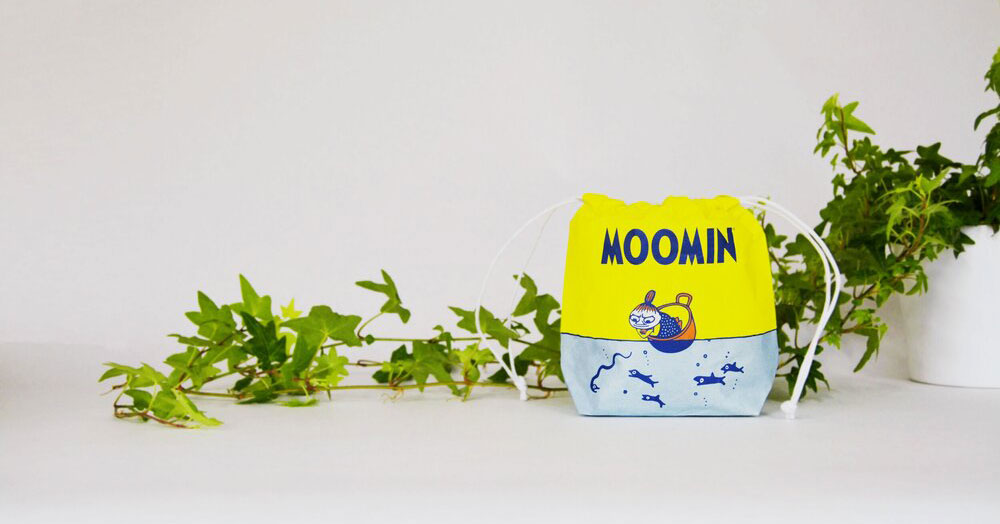 The ecologically manufactured Paptic bag can be irrigated and dried, and still, be reusable. 80% of the manufacturing materials are biodegradable which really reduces waste, especially the amount ending up in the oceans. This unique Moomin bag and its material developed by Paptic is related to the #OURSEA campaign, which encourages us to do more substantial environmental choices and to clean up the Baltic Sea.
Arabia's new products are available now!
Arabia's 2020 winter mug is available now! The products are limited edition and will be sold for a limited time only. Order yours from moomin.com or pay a visit at one of the Moomin Shops. One shop is located in Hansa, Turku and the rest in Helsinki. You can find them at Lasipalatsi, Forum and Itis, or if you are flying out from Helsinki-Vantaa airport you can buy it from one of our two shops in Terminal 2.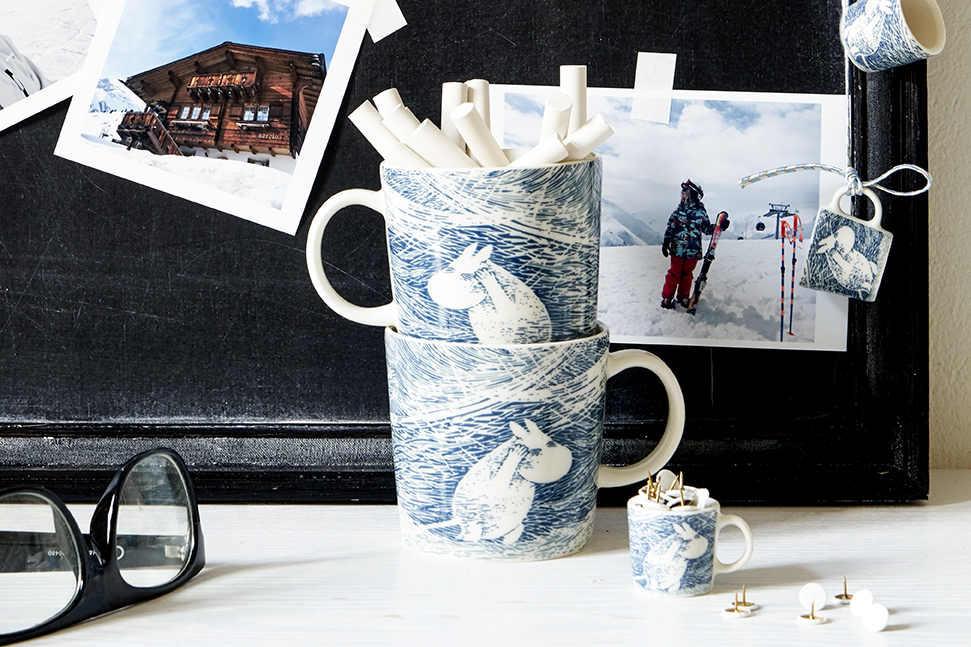 *In the Moomin Shops as long as the stocks last. At moomin.com, the first 500 orders get a free #OURSEA bag by Paptic.
Read more about the seasonal Snow Blizzard products: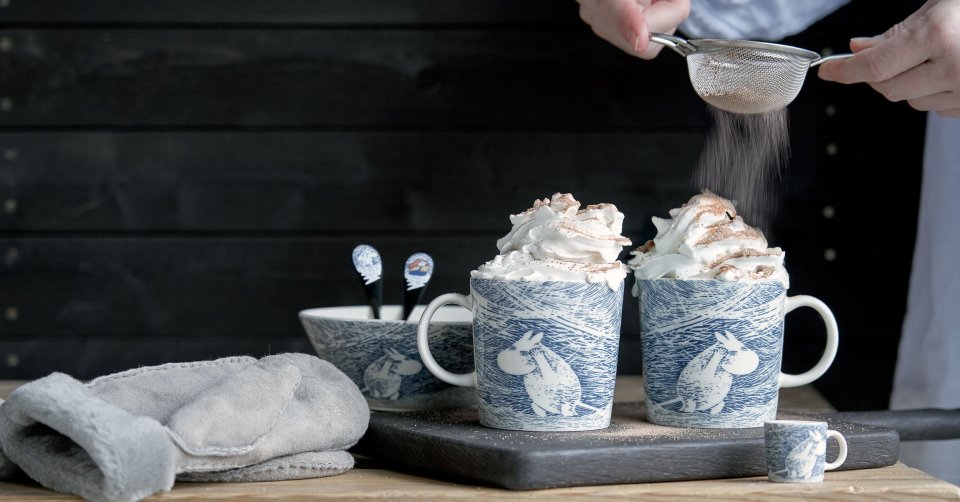 1.9.2020
In the seasonal winter products of 2020, we can see Moomintroll, lost in the middle of a windy blizzard. The seasonal series, Snow Blizzard, continues the story of Tove Jansson's book Moominland…