The season two Moominvalley soundtrack is now available on all digital platforms. The album includes exclusive music from rising stars such as Cavetown, girl in red, Alex Vargas, BOBBi. The album follows the successful Season 1 soundtrack which featured Tom Odell, First Aid Kit and MØ.
Gutsy Animations' internationally celebrated animated drama series Moominvalley is releasing an official soundtrack with music from its second season in partnership with Sony Music Finland.
Marika Makaroff, Gutsy Animations Creative Director and Executive Producer of the Moominvalley series, says: "The songs these talented artists have created for the new soundtrack perfectly encapsulate the feel and values of the Moominvalley series, and we're proud to be working with this incredible collection of rising stars. We hope that the Moominvalley music and stories bring hope and positivity to everyone during these challenging times."
Robin Skinner (Cavetown) commented: "It's so weird hearing my music being part of a show which characters' I grew up with. I listened to "Moomintroll" audio books all the time as a kid to help me sleep, and I'm over the moon that my first soundtrack appearance is on a show which means so much to me!"
See the official music video for Cavetown's song, "Homesick".

The role of the music in the Moominvalley series has grown in season two: the 'Island Trilogy' refers to three episodes of the series that are partly musicals. The Moomin family as well as the eccentric Fisherman express their feelings of love, longing, mysteries and their everyday life on the island with singing.
The award-winning Finnish multi-instrumentalist Jarmo Saari has joined the production to compose original score music for Moominvalley's second season together with Samuli Kosminen, who also worked on season one. Saari is known for a visual compositional style and layered sound collages made with guitar, vocals, theremin, viola da gamba, trombone and glass harp. The original score music of the Moominvalley season two honours the legacy of Pekka Kuusisto's composition work for the first season.
The Music Editor for the second season of Moominvalley is Dan Brown, who has a versatile background in performing, editing and producing music. Virpi Immonen continues as the Music Supervisor on the second season.
The season two Moominvalley soundtrack is now available on all digital platforms. Listen to the soundtrack here.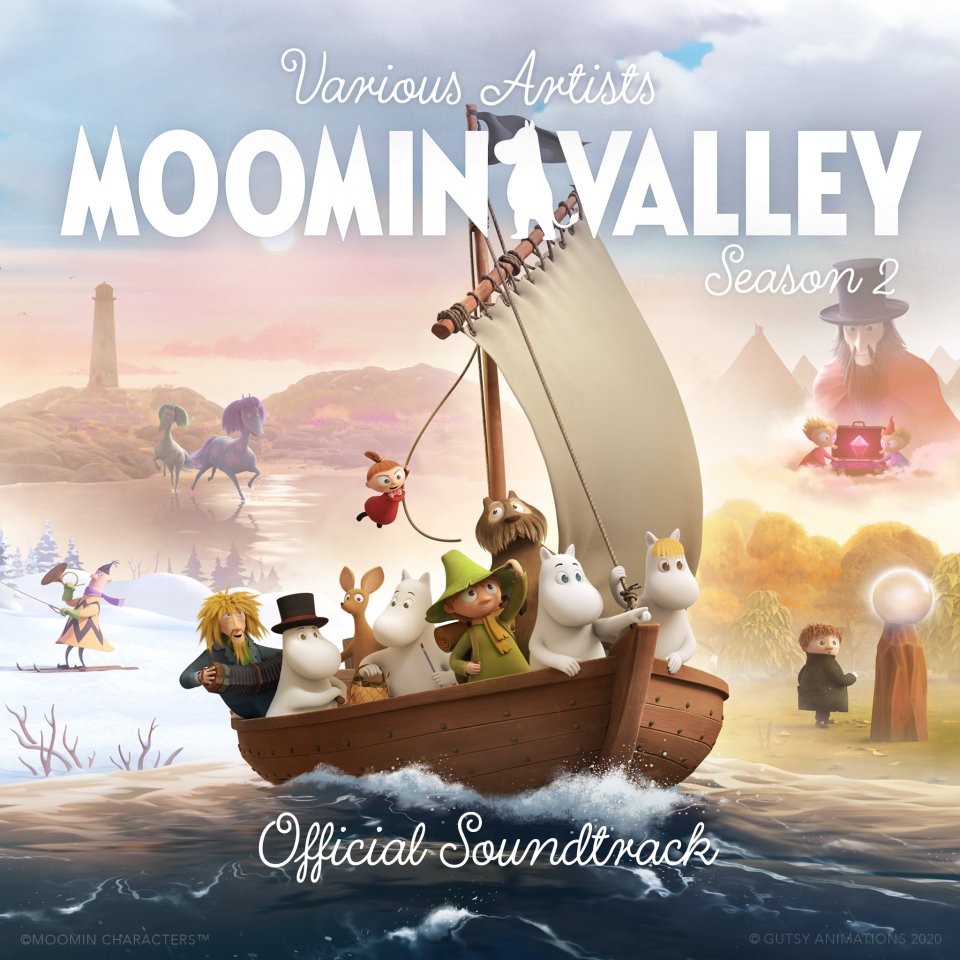 1. First Day Of My Life – Sam Huber
2. Homesick – Cavetown
3. Something New – girl in red
4. Made Of Stone – Jesse Markin
5. Cloudy Eyes – New Ro
6. Change Is Gonna Know My Name – Alex Vargas
7. Start Again – BOBBi
8. A Place To Call Home – jens
9. Cloudy – Vilma Alina