Moomin Play by Lappset is a series of Moomin-themed playground equipment designed to support learning and to allow children to experience the Moomin stories in an authentic environment. Dedicated to Snufkin, the most recent themed playground launched on the market consists of a versatile tower, a tent and a tunnel.
Lappset's Moomin playgrounds are designed to offer an authentic and fun play environment for children of all ages. The key play element in Snufkin's Camp symbolises a forest where you can play on three different levels.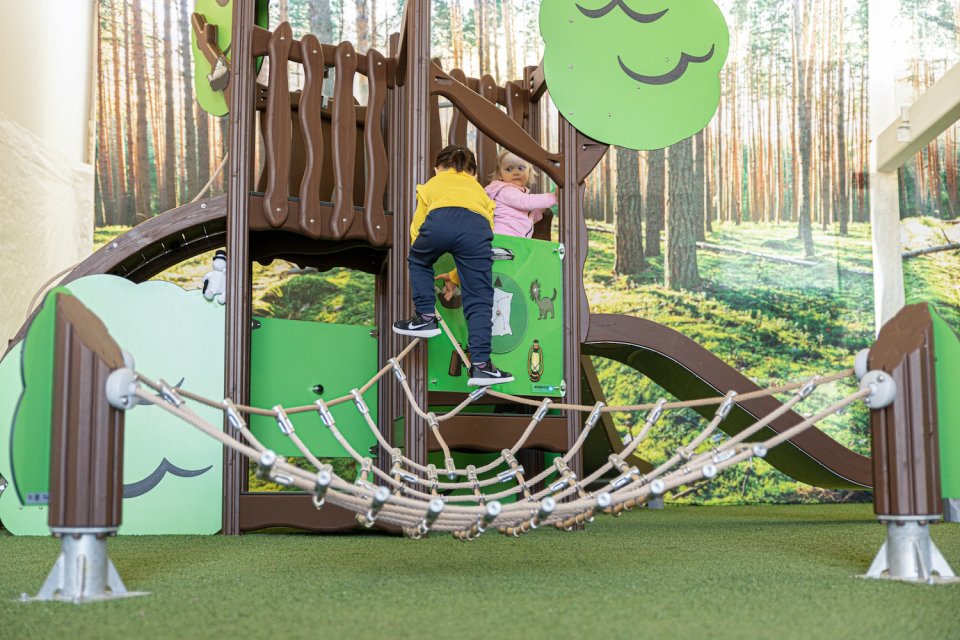 This exciting and inclusive forest also invites children with disabilities to play and explore. The climbing tower offers activities on three levels.
On the ground, you can play hide-and-seek, test your balance and lounge on a dense fishing net. Climb the triangles to access the second level, and glide down the slide to get back on the ground. To reach the top level, climb up a curved climbing wall. Once you reach the top, you can explore the surroundings with a play telescope, and then take the longer slide to go down. The playground comes with two games: Snufkin's Labyrinth and a seeking game.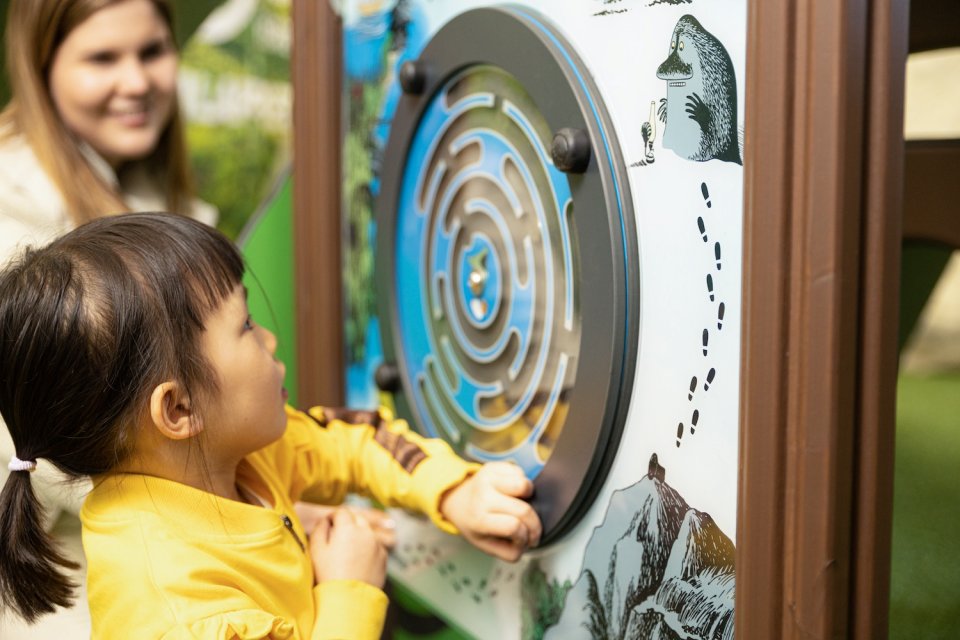 "Our cooperation has been very rewarding from the outset precisely because it involves the Moomin characters that are loved by people of all ages and that evoke strong emotional memories. Our playgrounds create a setting where the Moomin stories come to life," explains Kirsi Svärd, Group Design Manager at Lappset. 
The first Moomin-themed playground was opened last year in Kotka, Finland. The products are manufactured in Rovaniemi, Finland, and they have been awarded the Key Flag Symbol in recognition of the jobs their manufacture creates in Finland.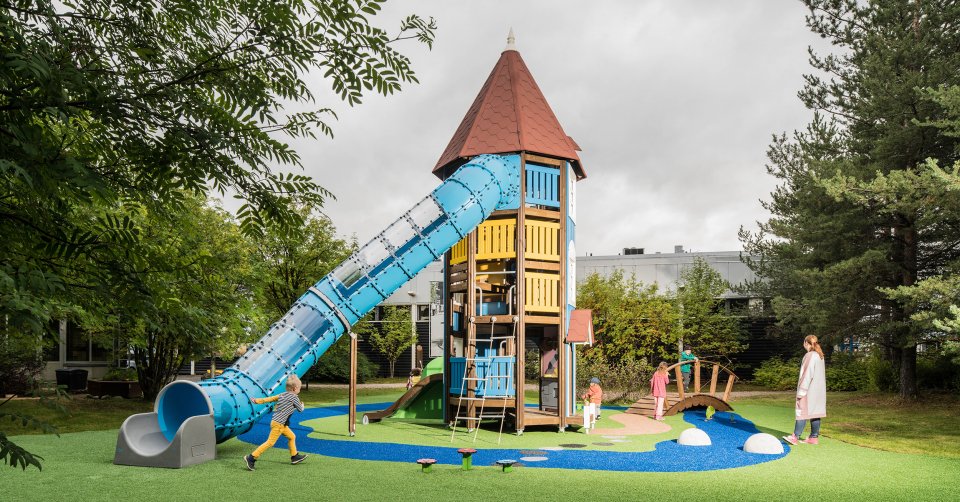 11.6.2020
The first Moomin-themed playground by Finnish Lappset Group is now open in Kotka, Finland. The seven-meter tall Moominhouse welcomes everyone!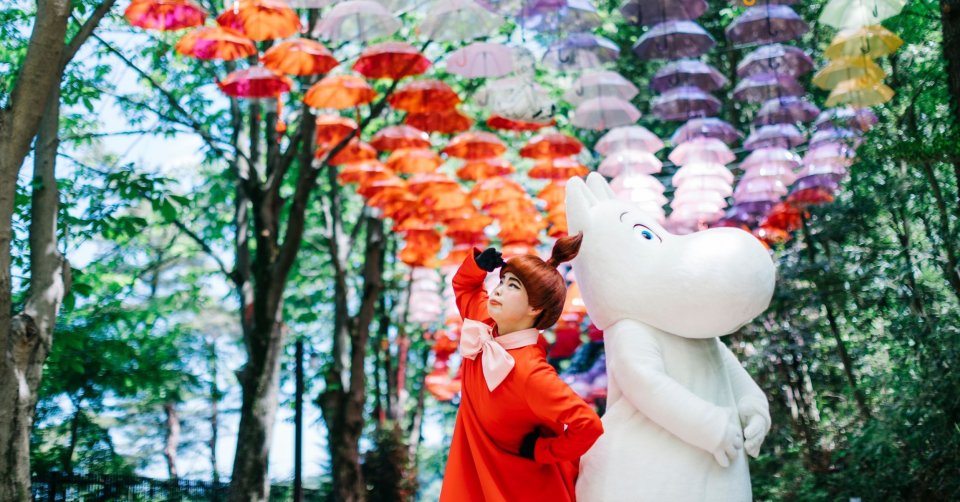 24.6.2021
During the summer, there are lots of fun Moomin activities happening all around the world and the internet is full of Moominous content!