Arabia's orange Moomin mug, which is still in production, showcases the mysterious Hattifatteners. The illustrations are from Tove Jansson's first picture book The book about Moomin, Mymble and Little My (1952).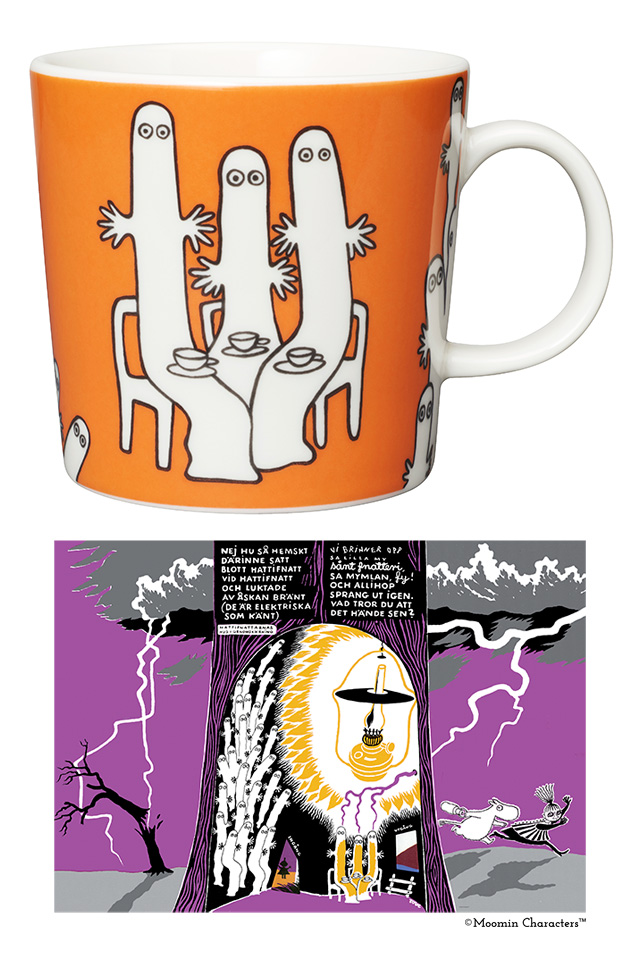 For Arabia's Moomin mug designer Tove Slotte,  the mug is one of her favorites: "I like the mug both because of the color and the layout, not so much because of the characters. The Hattifatteners are quite impersonal and mystical, but at the same time somewhat fascinating. In Japanese, these characters are called Nyoronyoro, which sounds funny."
#35 Mug Dolphin dive 2007
For the second seasonal summer Moomin mug, Dolphin dive, the mug designer Tove Slotte chose an illustration from Tove Jansson's comic #4 Moomin's Desert Island (1955). Since 2006, the seasonal summer and winter Moomin products have always been produced only in limited amounts. Just as in the summer of 2006, also in 2007, Arabia launched a summer bowl with the same design as the mug.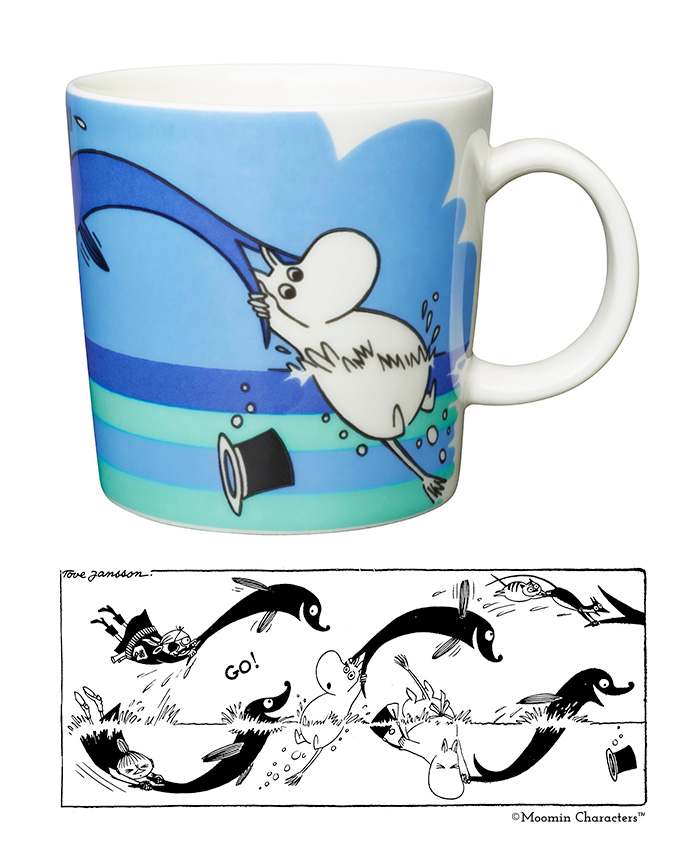 #36 Mug Snow lantern 2007
Almost all the characters presented on the seasonal winter mug Snow lantern are from Tove Jansson's novel Moominland Midwinter (1957). Only Little My in the foreground is mug designer Tove Slotte's own version of the beloved character. Arabia's Moomin seasonal mugs always tell a piece of a story from Tove Jansson's Moomin stories and also feature the rarest characters of Moominvalley. The artworks are always handmade and take you to the world of the Moomins in a unique way.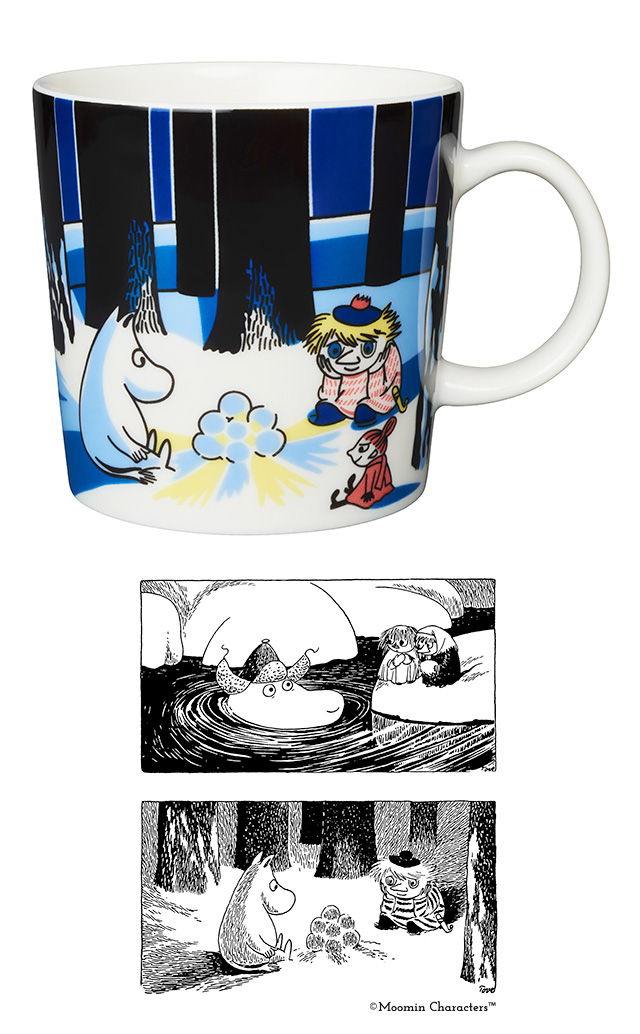 #37 Mug Little My 2008-2014
The design of the second character mug with the small Little My is chosen both from Tove Jansson's comic #7 Moomin Begins a New House (1956) and from Jansson's first picture book The book about Moomin, Mymble and Little My (1952). In 2014, the yellow mug was replaced with a new Little My mug.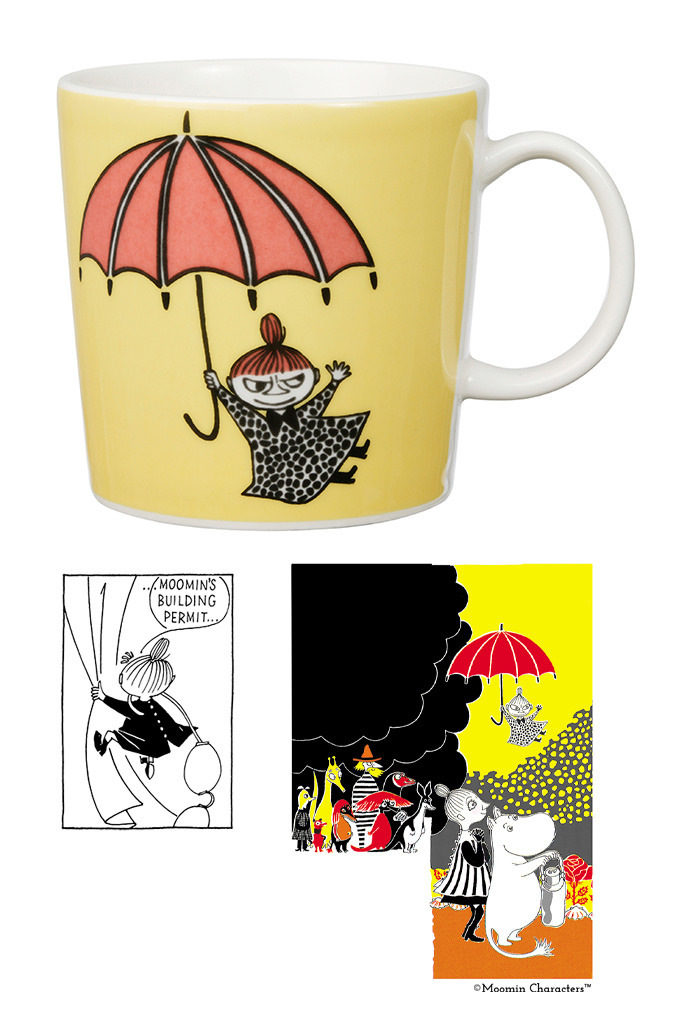 Read the previous posts on the series History of Moomin mugs by Arabia at moomin.com
Pictures:
Featured image and the original illustrations: Moomin Characters
Mugs: Fiskars

Get to know each and every one of Arabia's Moomin mugs on our dedicated Moomin mug page.