Why is liquorice, the confounding treat that even the Pharaohs seem to have recordedly consumed, so very much in vogue right now? One answer lies in the very distinctive and intensive nature of liquorice's flavour, that makes the craftsmanship of liquorice a form of art. Especially in Scandinavia this has given rise to passionate artisanship of liquorice.
With the Moomin stories originating from the Nordics, it is only natural that Haupt Lakrits, one of the most celebrated Nordic liquorice manufacturers, started searching for flavours inspired by the home and food loving world of Moomins.
"What kind of a flavour would best describe the brave, fearless, witty and fiery character of Little My? Or the calm and collected Moominmamma who wants everyone to be happy?" started Christian Haupt, the founder of Haupt Lakrits wondering with his team.
The Moominous liquorice flavours
The search for the distinctive flavours of the world of Moomins led to a collection of four flavours inspired by Moomintroll, Little My, Moominmamma and Moominpappa. In the end result they combine the intensive flavour of premium salty liquorice with the soft sweetness of chocolate and other flavours that describe the characters. In the center of the praline is the liquorice, which is enclosed in a delicious shell of chocolate.
Here are the flavours Haupt Lakrits found most fitting for the characters after careful consideration and testing:
Extra: Numbered and limited edition gift box
Moomin.com has also received a small amount of the limited and numbered edition of Haupt Lakrits x Moomin gift boxes will all the Moomin flavours and a gorgeous box with Moomin illustrations.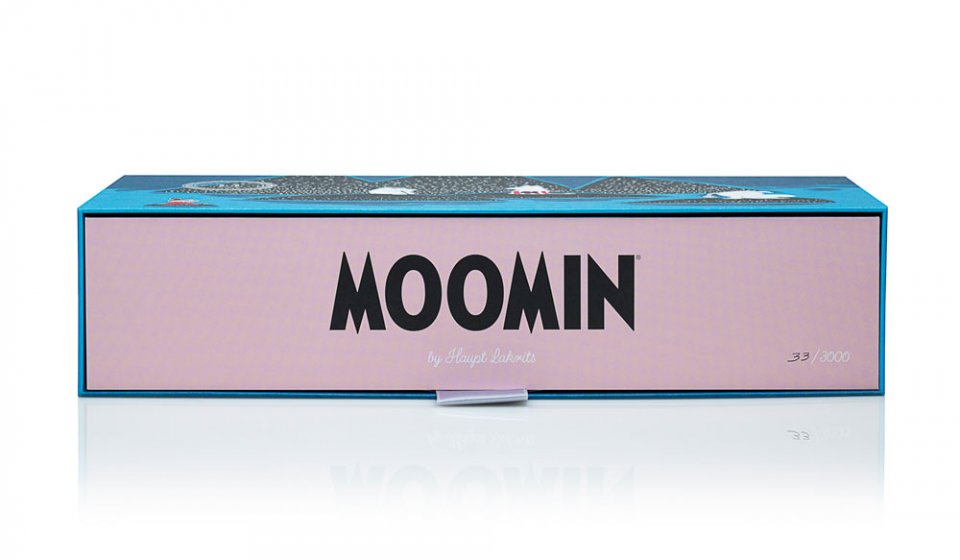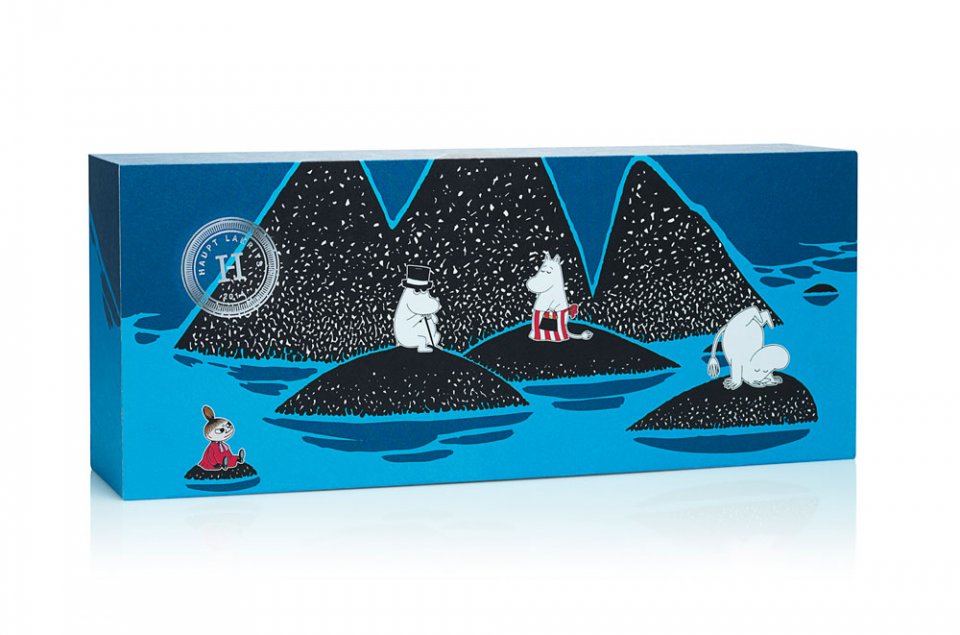 Haupt Lakrits – For the love of exquisite taste and quality
The Swedish company Haupt Lakrits was founded in 2014 by Christian Haupt and his wife, Camilla, that have been liquorice enthusiasts for years. Before founding the company they tested over 50 different recipes to find the perfect perfect way to produce the best liquorice in the world – a goal that was clear to them from the very beginning.
After meticulous consideration they found that one the main secrets lies in simply having only liquorice in their liquorice, which is a rather expensive ingredient and often mixed with other ingredients to cut costs. Also, the liquorice is boiled for 10 hours and then matured for up to eight weeks to develop a deeper, richer and more complex flavour.
"About 30 years ago many discovered dark, high quality chocolate after only been eating milk chocolate. We are sure the same thing is going to happen to liquorice and we believe that many people will pay more attention to the origins of the ingredients, manufacturing methods and what additives that are used.", Christian says.
Also, the addition of the delicious chocolate makes it extra delicious.
The products can be found from the Moomin.com shop: 
Source: Haupt Lakrits