What does it feel like to land an iconic voice role like Moomintroll's or Moominmamma's? What does one learn from them when you work through finding the right voice for their personalities? Taron Egerton and Rosamund Pike from the British version of the show gave Moomin.com an extensive interview on why they wanted to take up the challenge, what they loved and learned the most about during the recordings of the first season of Moominvalley.
"Moominvalley" is the long-awaited, brand new animated adaptation of the beloved world of Moomins, created by the Finnish artist Tove Jansson (1914-2001). Airing now in Finland, Japan and as of Easter also in the UK, the first episode of the series has already been watched by 1,9 million Finns alone – Finland having a total population of 5,5 million people. What has it been like to be a part of such a long-awaited new series?
Rosamund Pike on Moominmamma: "I'm very proud of my role as Moominmamma"
"I've been a fan of the Moomins since I was a child," Rosamund Pike says immediately when asked why she wanted to be part of the new "Moominvalley" series.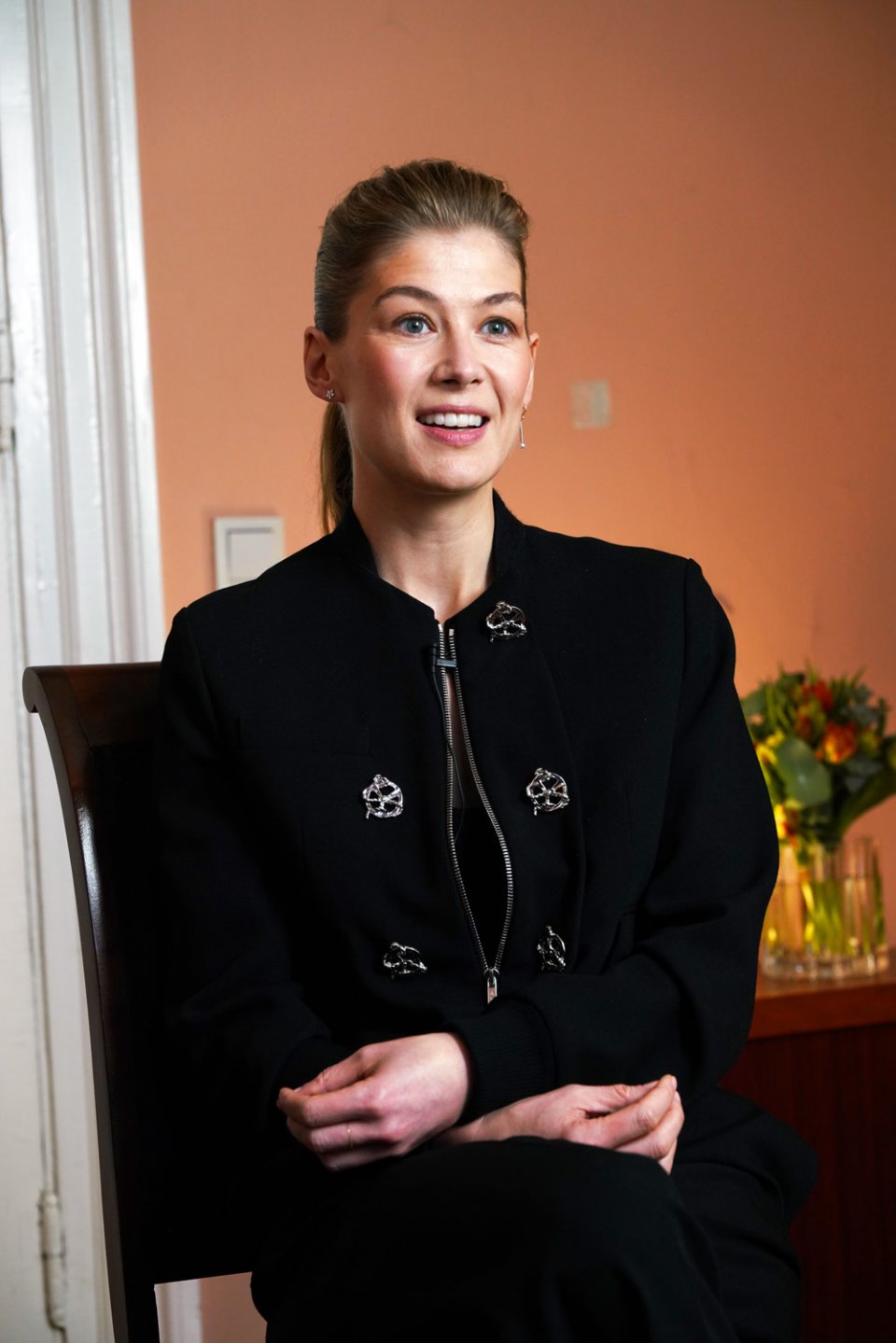 "I actually asked to be Moominmamma. It was quite shameless – as soon as I heard that they were developing a new series, especially with this team, I wanted to be a part of it. To be honest, I would have accepted any role."
Why did she want to give a voice to Moominmamma? "Moominmamma has always appealed to me as a sort of ideal mother, really," Rosamund Pike begins.
"I think because of her tolerance, and her welcoming nature and the fact that she's always got her door open. It's not that she feels confident in that all the time, sometimes she feels very insecure, and is anxious about her house being untidy, and other people can make her feel bad. But ultimately, she knows that her family is what matters and makes her feel important."
"I think she is also a subtle study of the way that women often need to be needed," she adds.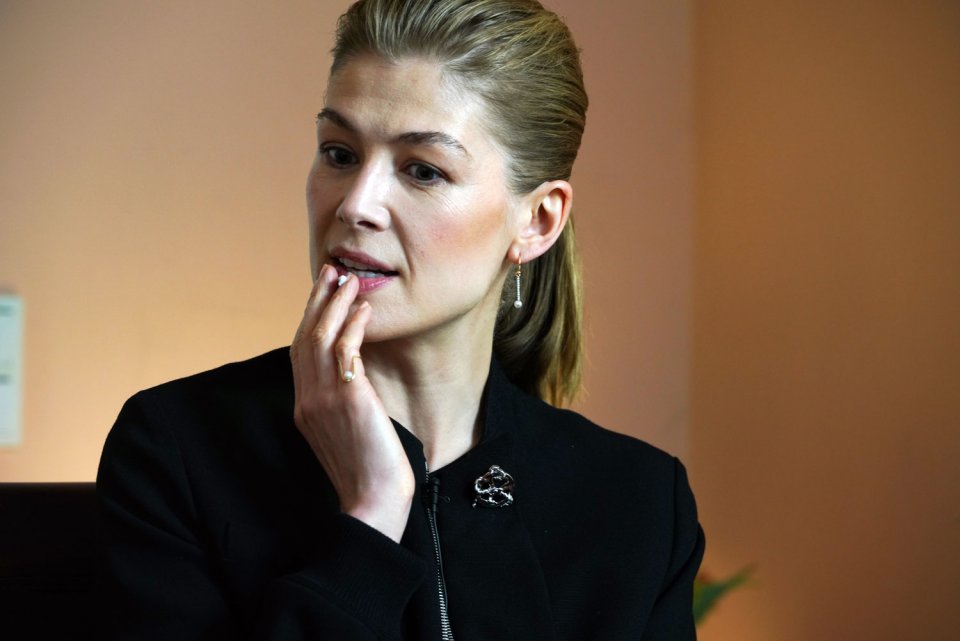 And what it the magic behind the world of the Moomins? Rosamund Pike ponders: "There's a wonderful optimism, isn't there. You think that life could be easier if we all lived like this," she replies. She also lifts up different themes that keep on inspiring people: "Like Snufkin's idea of why do we need things."
On the philosophical and social level there's a lot more into them, as she adds: "The world is full of misfits. We are all pretending that we belong, but everybody really feels like a misfit. And suddenly, here's this world of the Moomins, where there's a representation of everybody that we either feel like or know, and they all get along alright. It's comforting."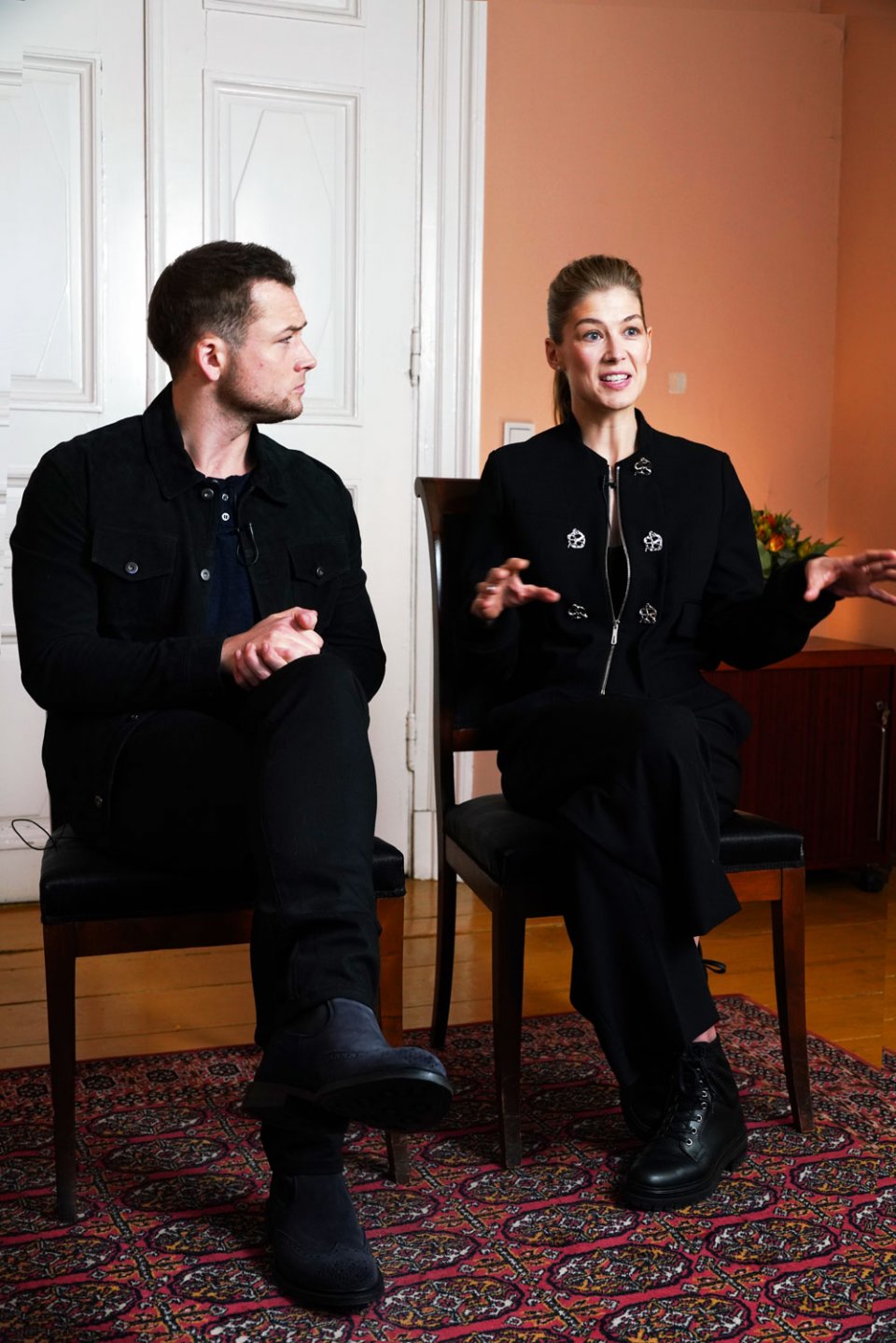 "Tove must have had such a broad humanist understanding of people. She must have been an extraordinary person who just saw truths in everybody. And could also articulate it. That's the thing. Many people can have an understanding, but to actually articulate it so that other people can recognize themselves and others, that's the magic I think."
Taron Egerton on Moominvalley: "It's the kind of world you would want your children to occupy"
"I play Moomintroll. As much as I yearn to be seen as a gruff butch man, I have to accept that's probably not the case", Taron Egerton sighs.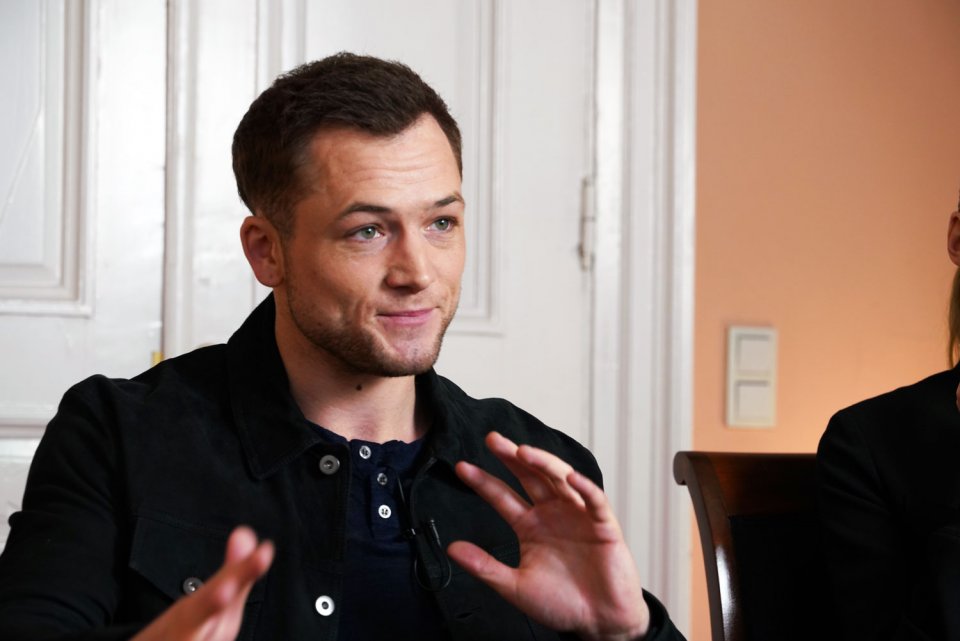 "I met Steve [Box, the director] and it all seemed wonderful and the scripts were great. Then I read a couple of the novels. I thought ''I'll read a chapter of one, just to get a flavour of it'' and I ended up reading two of the nine books. I read Moominland Midwinter and Moominsummer Madness, and I was enchanted and enthralled by how otherworldly they are, how grown-up they are in many ways."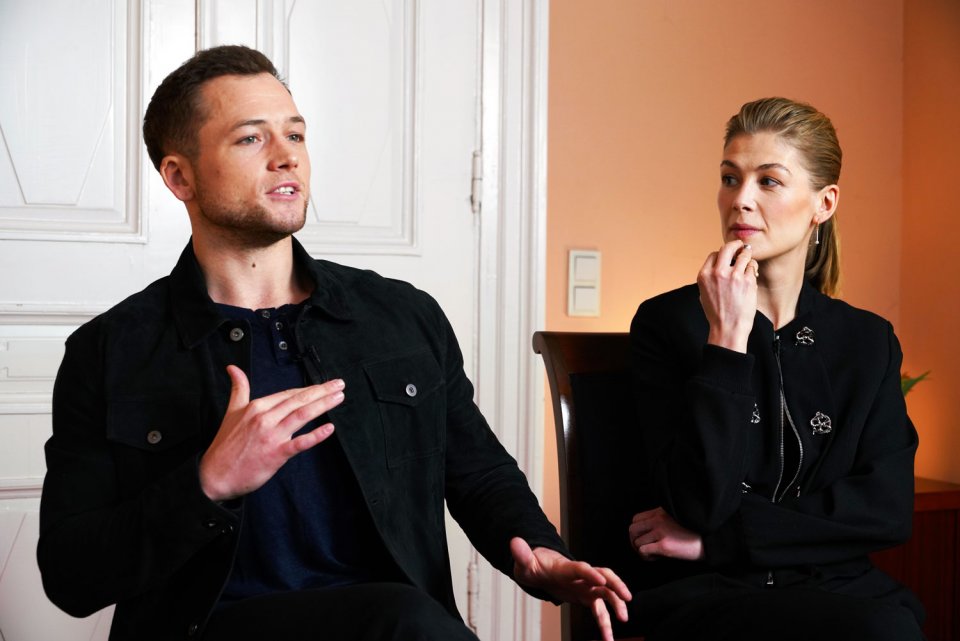 Taron describes Moomintroll being in the midst of "that kind of becoming a grown-up thing of having to offset that with coolness, trying not to appear too enthusiastic."
"One of the really gorgeous things about him is that he's still got this very childlike, wide-eyed enthusiasm and lust for life and experience."
And the world of Moomins? "It's got a great sense of tolerance, everything is very forward-thinking and progressive. Restorative, and rejuvenating. The kind of world you would want your children to occupy."
Watch the whole interview here: