Danish RIG-TIG's new Moomin collection consists of tableware with beautiful #MoominABC illustrations. The collection is specially developed for the tiny hands and fingers of children.
The new collection consists of cups, plates and drinking bottles. The cup comes in 26 versions, each with a letter from A to Z and an illustration of one of the beloved characters from the Moomin stories on the side of the cup. If the mug will be used by a toddler, you can also buy a sippy lid for the cup separately.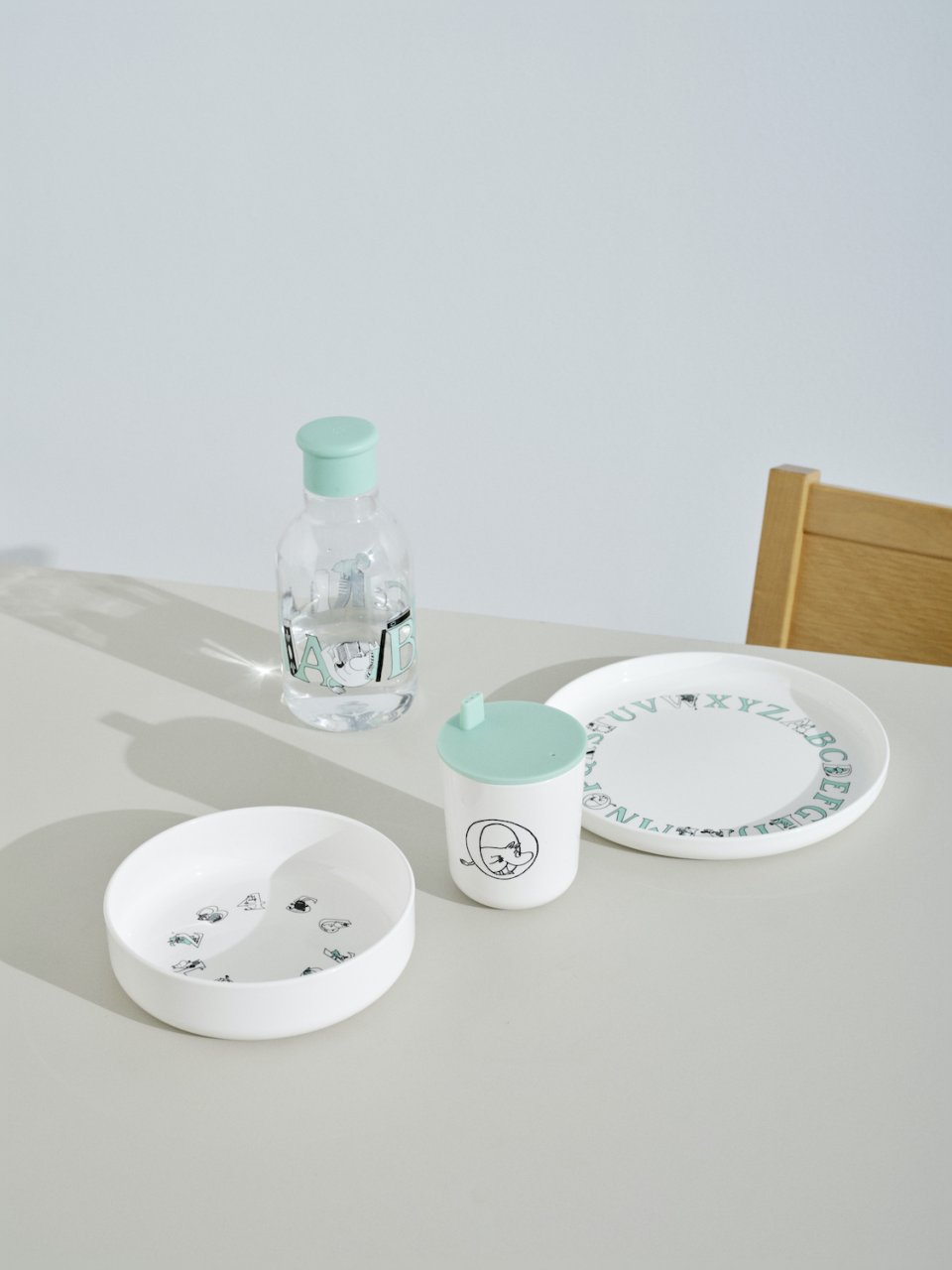 Both the plate and the deep plate have been specially developed for small hands and fingers. The organic shapes make it easy for children to hold onto the plate, and the low, curved edge also ensures that the food stays on the plate. The graphics inspire children to play with letters and numbers.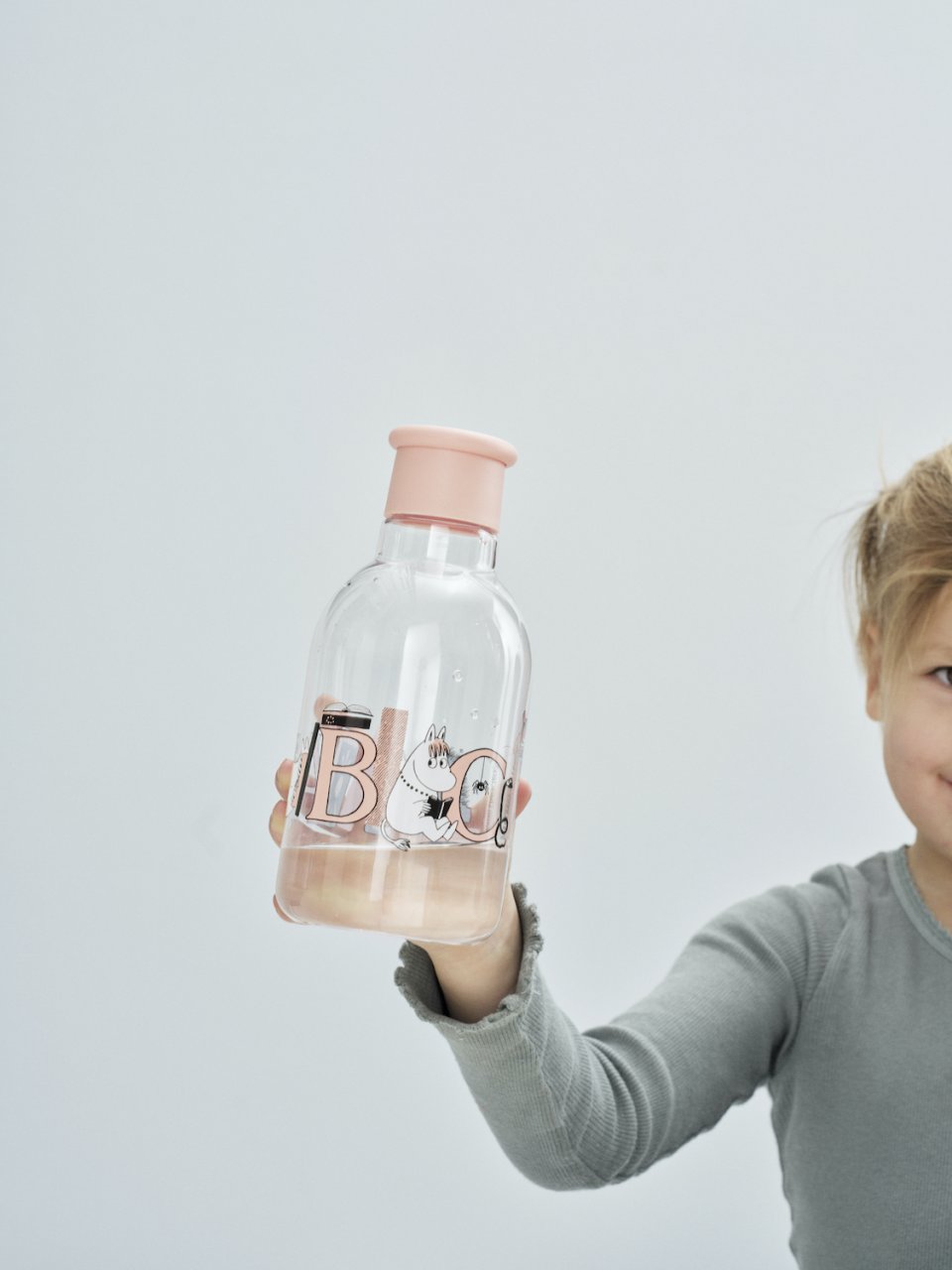 The water bottle does not take up too much space in the bag, and does not become too heavy to carry – perfect for school or excursions with the kindergarten! The bottle has a screw cap, which is easy to screw on and off for everyone in the family and ensures that the bottle is drip-free.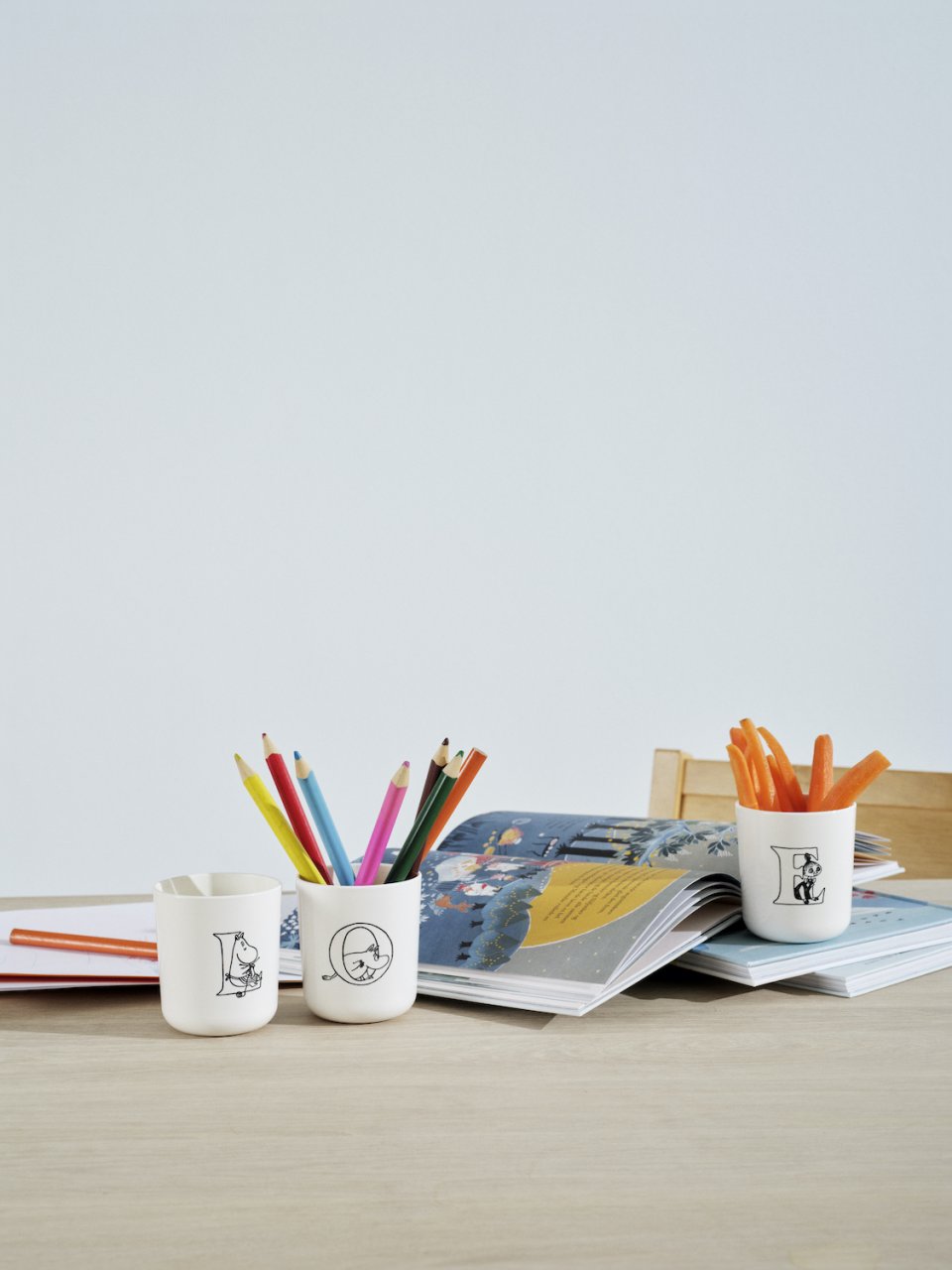 RIG-TIG is Danish for "just right", and that's the philosophy behind the new collection as well: the products combine form and function in perfect balance! 
Part of the Reading, Writing and the Moomins initiative
Being able to express yourself is one of the most important things in the world: it allows you to communicate your hopes and dreams, relate to others, engage with the big issues of our times, and create change. The Moomin initiative Reading, Writing and the Moomins aims to spread the joy of reading and writing in the life of children, youth and adults around the world. The alphabet used in RIG-TIG's collection is based on Tove Jansson's original lettering.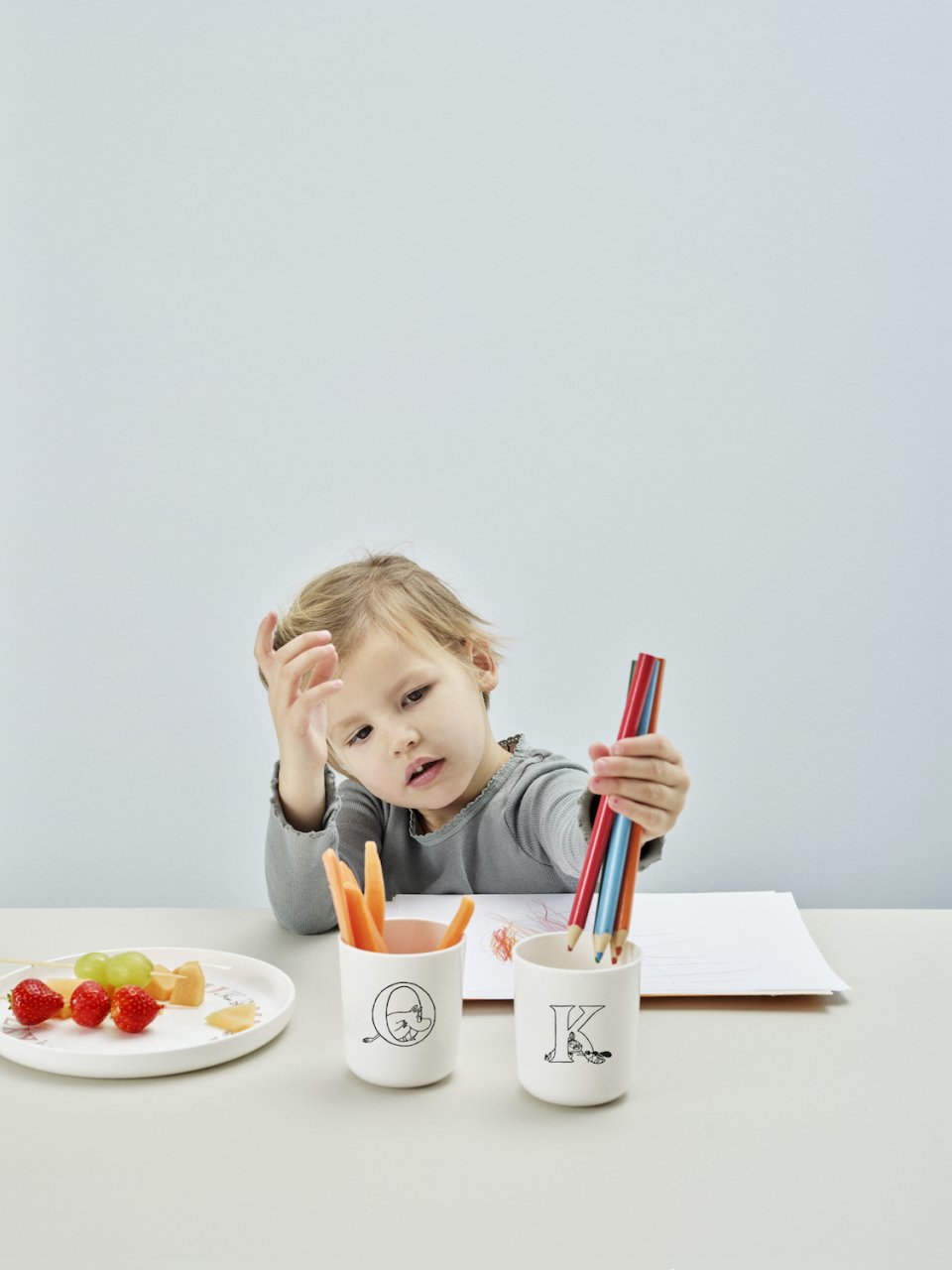 In addition to the new #MoominABC collection, you can find RIG-TIG's beautiful Moomin-themed water bottles on the Moomin webshop.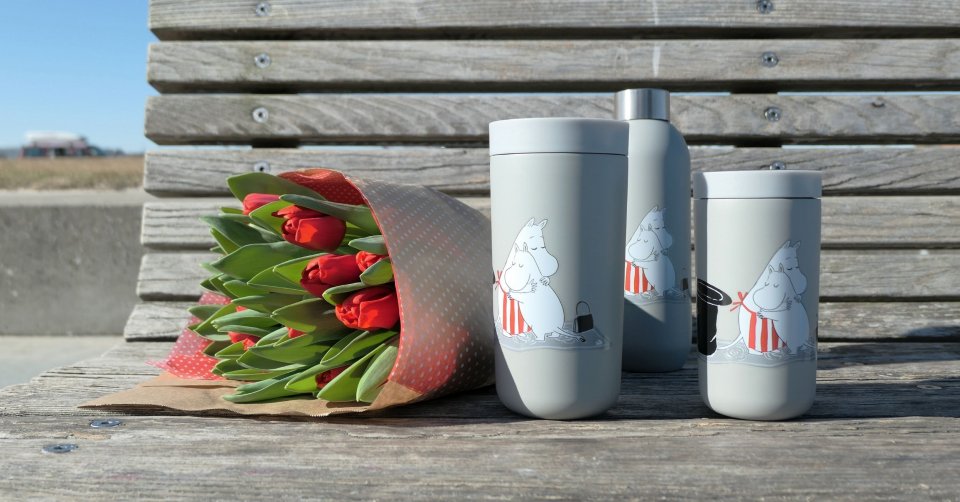 6.4.2021
The popular Stelton x Moomin and RIG-TIG x Moomin collections are growing! The new bottles and mugs are a Moominous choice for when you're on the go.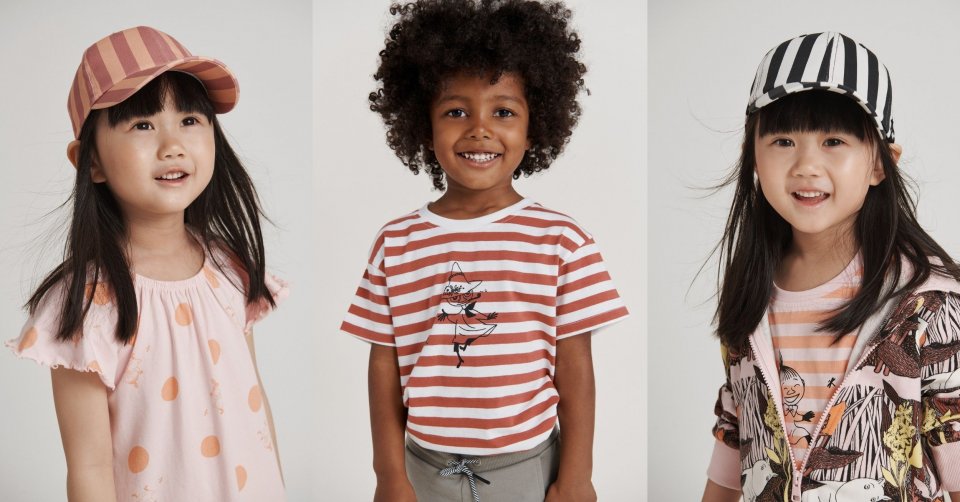 25.3.2022
Reima's Moomin collection for spring/summer 2022 is now available! The prints in the collection are inspired by Moominsummer Madness.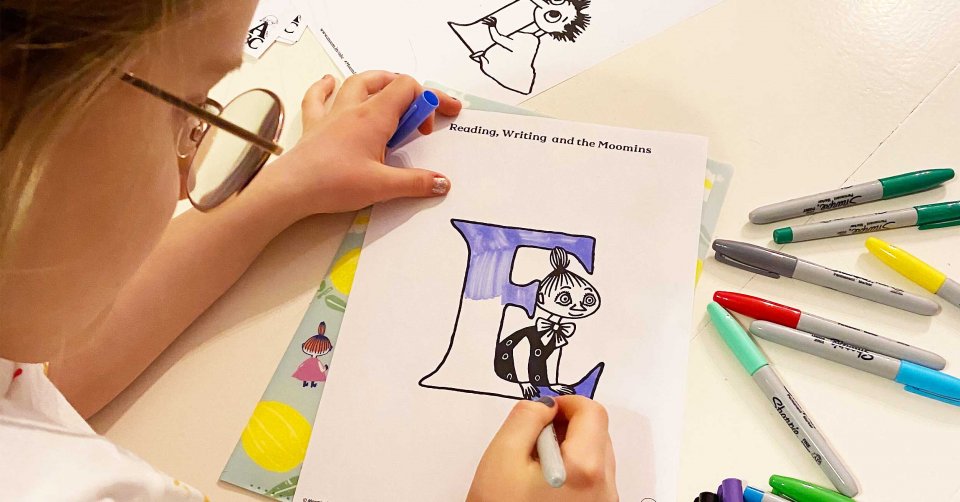 18.2.2022
These Moomin ABC colouring pages include a vast set of letters, numbers and words waiting to be coloured by young artists – or by adults!