The Finnish Design for Everyday Life – Patterns and Forms Inspired by Nature exhibition produced and curated by HAM Helsinki Art Museum will tour four museums in Japan in 2020–2022. The exhibition includes a set of rare Moomin dolls from the 1950s as well as beautiful Moomin textile prints by Finlayson and covers of Garm magazines from Moomin Characters Oy Ltd's collection.
Finnish Design for Everyday Life – Patterns and Forms Inspired by Nature was opened in the Tottori Prefectural Museum on 10 October 2020. For the summer season 2021, the exhibition will be moved to Kitakyushu Municipal Museum of Art, Fukuoka, and then to the Museum of Ceramic Art, Hyogo for autumn 2021. The exhibition will end its tour at Bunkamura in Tokyo in January 2022. The exhibition tour is organised by HAM in collaboration with the Japanese NHK Promotions Inc.
The exhibition contains about 300 art works and items from nearly 40 different Finnish artists and designers. In addition to Tove Jansson, Alvar Aalto, Ilmari Tapiovaara, Tapio Wirkkala, Timo Sarpaneva, Kaj Franck, Michael Schilkin and Birger Kaipiainen, the exhibition showcases a group of influential women designers, such as Aino Aalto, Dora Jung, Eva Taimi, Eva Anttila, Saara Hopea, Gunnel Nyman, Helena Tynell, Nanny Still, Uhra-Beata Simberg-Ehrström, Rut Bryk, Toini Muona, Kyllikki Salmenhaara and Marjatta Metsovaara, who all deserve international attention also during these modern times.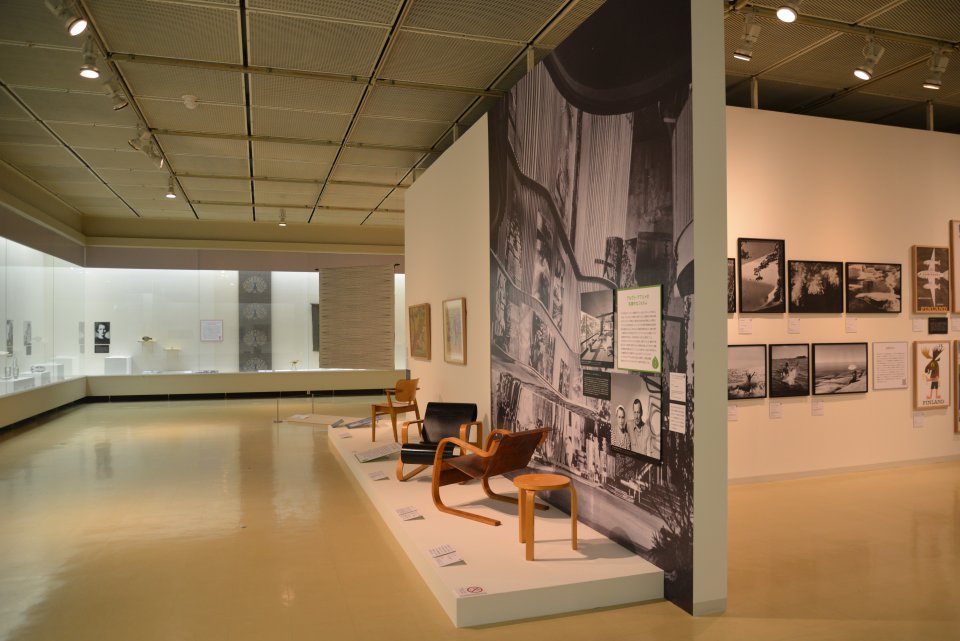 The legacy of modernism is still strongly present in the day-to-day lives of Finns. The exhibition now touring Japan showcases this history, design and art of modernism from the 1930s to the 1970s. The exhibition sheds a light on the evolution of Finnish design into a well-known phenomena while also offering glimpses into the Helsinki of artists and designers, where Tove Jansson, amongst others, left her mark with her commissioned works and art pieces.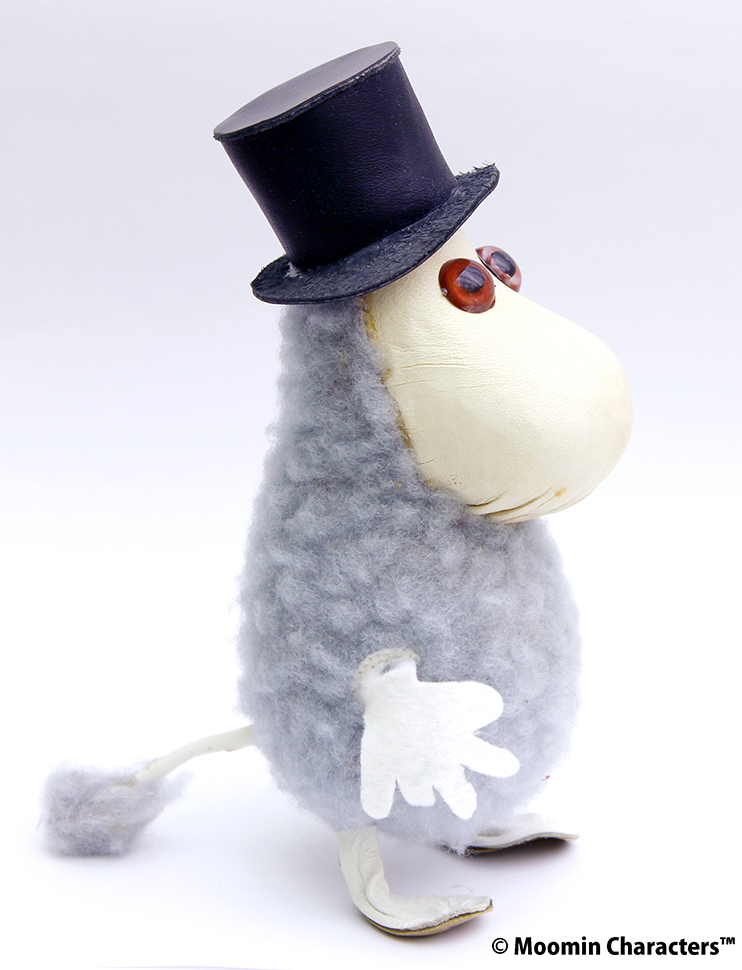 The Finnish company Atelier Fauni, founded in 1952, produced the first Moomin dolls in 1955 without Tove Jansson's permission. However, since Tove liked these handmade small dolls, they made a contract and Fauni Moomins became official Moomin products. The demand of the beautiful dolls grew extremely year after year. The exhibition three of these rare Fauni Moomins: Moominpappa, a blue Moomin and a white Moomin.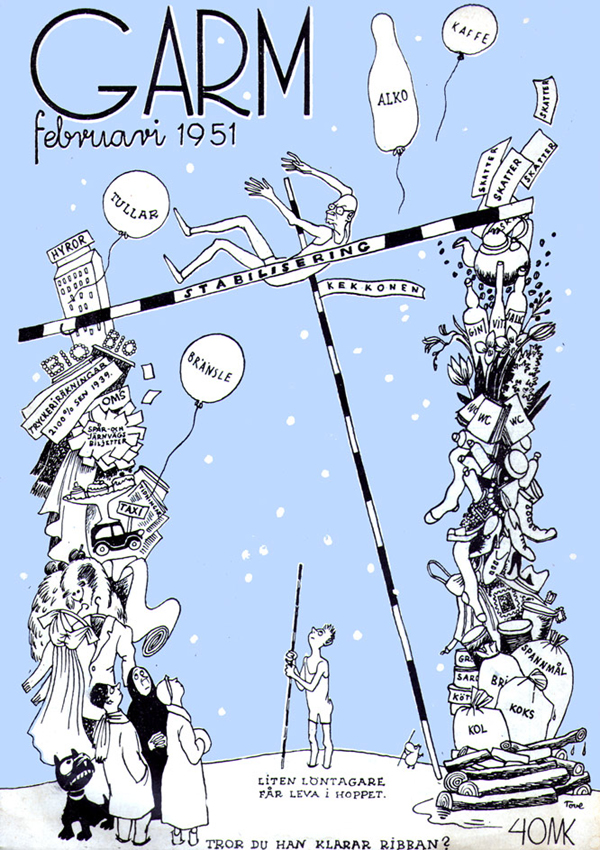 Garm (1923-1953) was a Finnish satire magazine founded by Henry Rein. It would over the years prove to be a fertile ground for the imagination and wit of Tove Jansson and even spawn a familiar character. Tove Jansson began her career at Garm in 1929 at the young age of 15 (her mother Signe Hammarsten-Jansson had worked for the publication since it started) and Tove stayed with the magazine until the end in 1953. During that period she drew more than 500 caricatures, a hundred cover images and countless other illustrations for the magazine.
The exhibition includes four Garm covers by Tove Jansson.
Finnish Design for Everyday Life – Patterns and Forms Inspired by Nature
Tottori Prefectural Museum, Tottori 10 October 2020–15 November 2020
Kitakyushu Municipal Museum of Art, Fukuoka 25 June 2021–29 August 2021
The Museum of Ceramic Art, Hyogo 11 September 2021−28 November 2021
Bunkamura, Tokyo 7 December 2021–30 January 2022