Miikka Jaala, a collector of old dishes, has compiled a 132-page guide to make collecting Arabia's Moomin products even more interesting! The guide, written in Finnish, Swedish and English, will be published in mid-October, and now you have the opportunity to pre-order this paperback book for yourself for 19.90 €.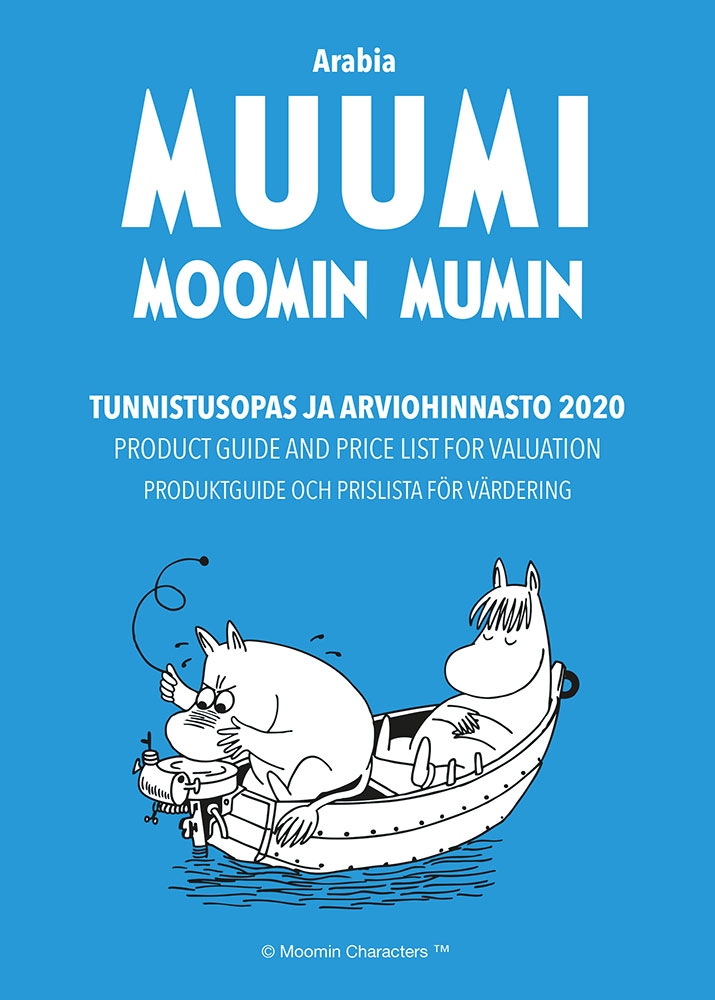 Arabia Moomin Product Guide and Price List for Valuation 2020 is one of the Moomin friends' long-awaited publications, as it highlights items from the collector's point of view. The guide covers everything from the 1950's children's tableware, small figurines designed by Leo Tykkyläinen, to the very newest products presented at the beginning of 2020.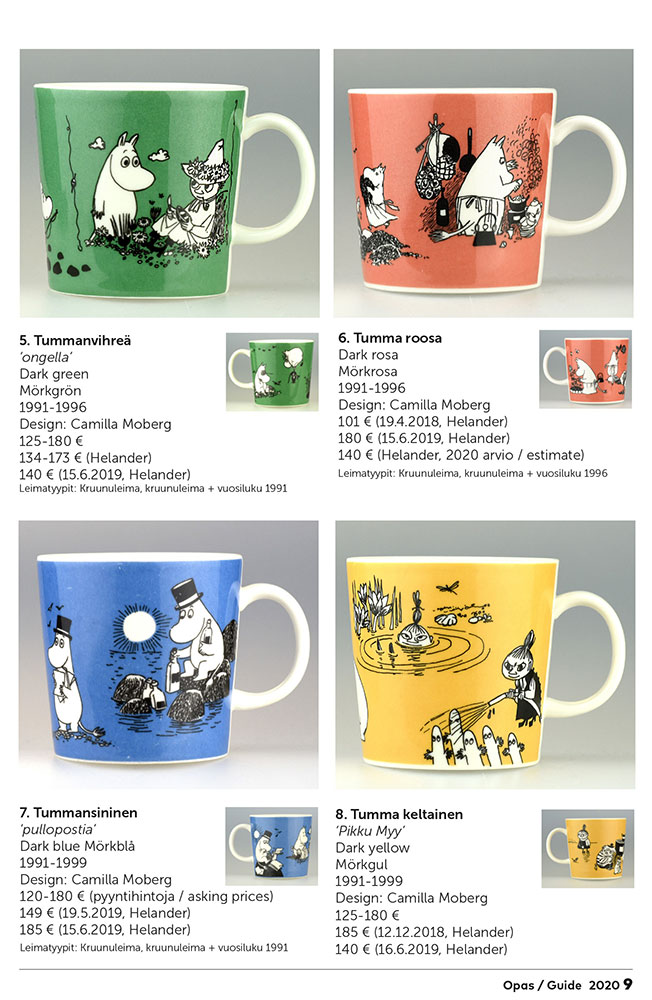 The new collector's guide also presents the estimated values of each product, although estimating the price of Arabia's Moomin products is, as with other collectibles, challenging. Prices for many items have stabilised, but for some, there are significant price fluctuations. Many factors, including the place of purchase and sale price, prevailing supply and demand, and its condition, all influence the value. Some products are so rare that it's difficult to find examples of completed transactions with them.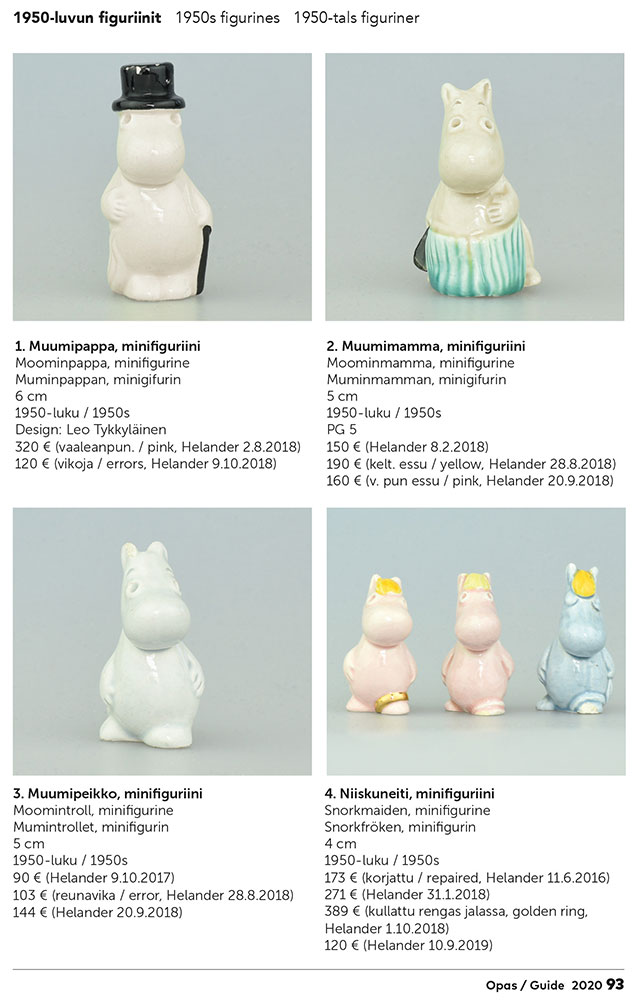 Finnish auction house, Helander, has been helpful in determining some estimated prices, as they have sold several rare and valuable Moomin products. Helander's prices in this guide are auction prices. The collectors who have followed price trends for several years and own large portions of Arabia's Moomin products have also contributed to price estimates. The products for sale on the market may differ from the listed prices, but the catalog gives an idea of the general price level for Spring 2020. Arabia Moomin Product Guide and Price List for Valuation 2020 also offers space for the collectors' own notes.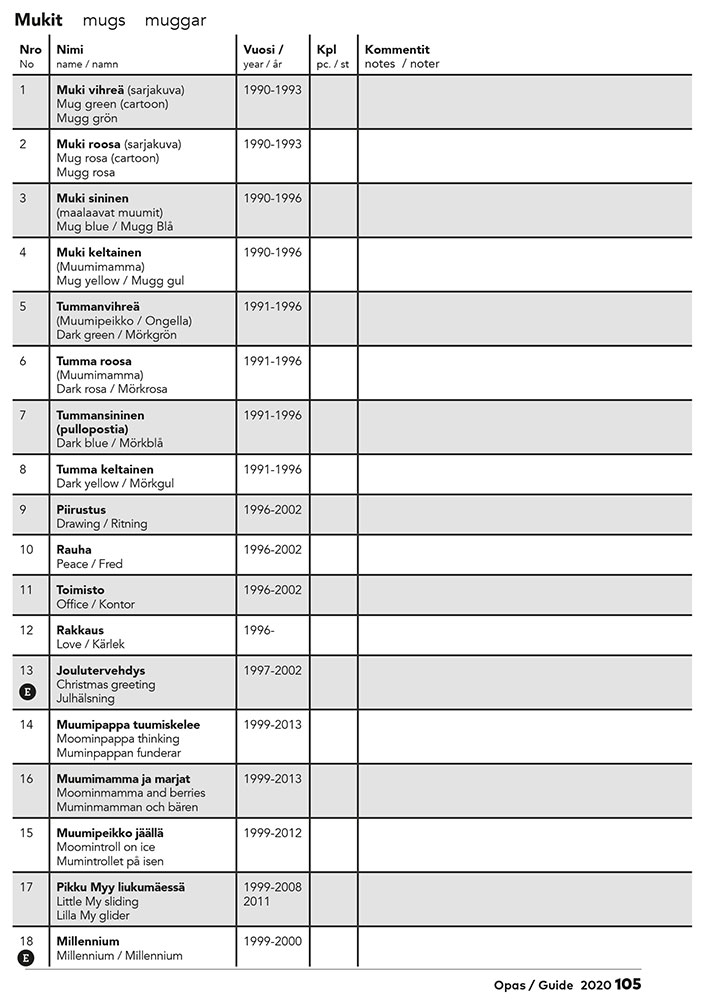 Collector's guide available from selected resellers – order yours in advance!
Arabia Moomin Product Guide and Price List for Valuation 2020 is available for pre-order on the moomin.com online store until Sunday, September 6th. Delivery of the products will start in mid-October and other products in the same order will be delivered at the same time when the collector's guide is in our warehouse. The book will only be on sale at well-selected retailers, so to secure your own copy, pre-order the book now!