The Adventures of Pinocchio is a novel for children by the Italian author Carlo Collodi. We recently found out that Tove Jansson has illustrated the cover photo for the Swedish language version Pinocchios Äventyr in 1932.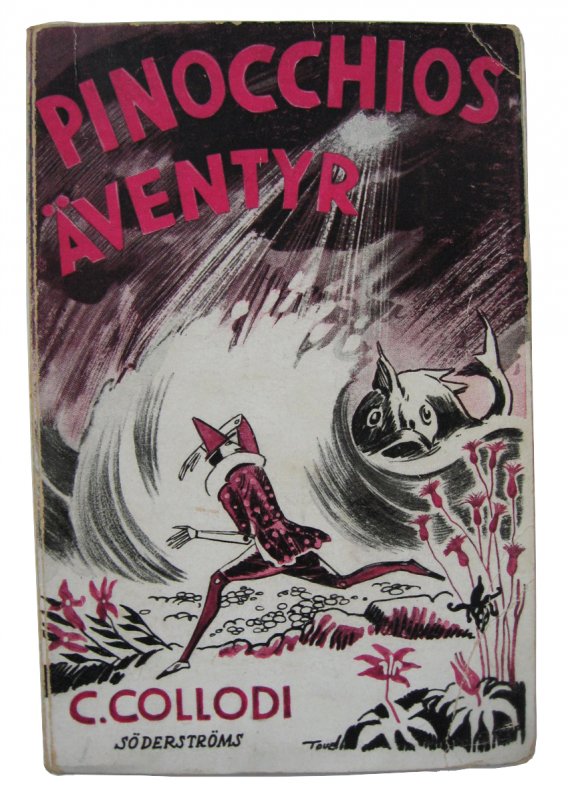 The cover image is signed by Tove but the illustrations of the book are from the original Italian version. The drawing style of the cover reminds of the Moomin illustrations Tove Jansson became famous with later on. In the beginning of 1930s, Tove Jansson was under 18 years old and studied at the Stockholm College of Applied Art in Sweden, where she took subjects including for example ceramic art, painting and drawing.
The book Pinocchios Äventyr was published by the Söderströms / Stockholm Albert Bonnier in 1932 and the first Moomin book, Moomins and the Great Flood, was published in Swedish in 1945. During her career, Tove Jansson illustrated also other covers and books written by other prestigious authors. The two most important of these were illustrated in the 1960s, J. R. R. Tolkien's The Hobbit and Lewis Carroll's Alice's Adventures in Wonderland. You can see the photos and read more about them here.
What do you think – would you recognise the drawing without a signature?
Photo: Lena Bruun