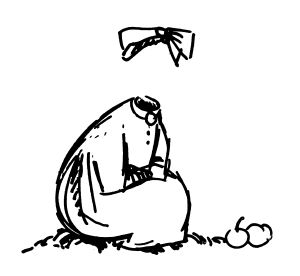 Wasa Teater: The invisible child
The story of The Invisible Child tells about Ninni who has turned invisible after being treated poorly. The care received by the Moominfamily slowly turns her visible again. The Invisible Child  is a play about alienation and about being seen. Wasa Teaters production of the play is a touring puppet show. The tour is set during the fall of 2020 in kindergartens around Ostrobothnia and features the actress Susanne Marins.
Pop up Moomin Museum: Moomins and the Sea
9 – 13.9 HabiKids 2020
Let's set sail with the Moomins! Habi Kids, the Habitare area for children and families, transforms into an exciting Moomin sea landscape in 2020. There families can, among other things, row to a lighthouse and relax on the beach in Moomin style. With the navigational chart you can find your way to the mysterious lighthouse.  What might one find there?
Pop up Moomin Museum wants to turn Habi Kids into a small haven in the middle of Habitare, where children and adults alike can escape the stress for a moment. "You can take a break on the cliffs or even have a picnic", says producer Minna Honkasalo from the Moomin Museum.
Read more.
More events will be announced soon.