The Moomin Adventure flavoured water, packed in a bottle made of 100% recycled plastic, is the perfect companion wherever your adventures may lead you. The beverage is now available in Finland.
The lonely mountains, the lush forests, and the many babbling brooks of Moominvalley all contribute to making its fruits and berries fabulously tasty. Inspired by the Moomin stories, Olvi brings nature's treasures to everyone's lips.
The raspberry & red currant flavoured still water is manufactured in Iisalmi, Finland, and does not contain any added sugar or sweeteners. The flavoured still water receives all its delicious flavour of raspberries and red currants from natural aromas and juices used in the manufacturing process.
Label design based on Tove Jansson's comic
The label's design is based on Tove Jansson's Moomin comic strip Family Life from 1955. Moomintroll has found mysterious footprints and together with Sniff, they try to find out whom the footprints belong to. Whose footprints do you think they are?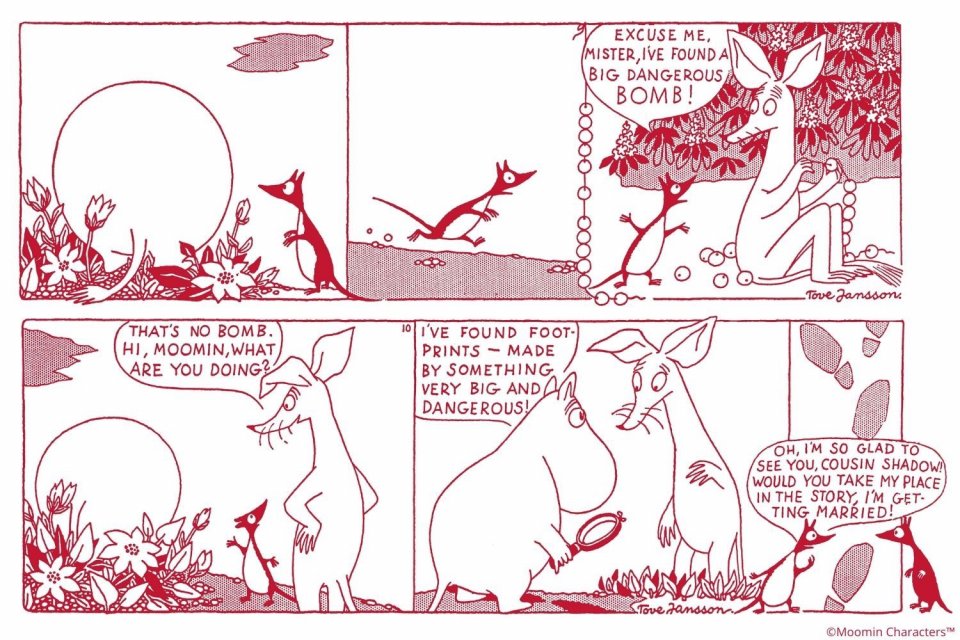 The flavoured still water is the perfect companion for adventures big and small. Throw yourself into a treasure hunt like Sniff and you might find something special. Sometimes the greatest treasure might come in the form of delicious red raspberries and a big bunch of red currants. The most important thing is the excitement of an adventure and the fabulous flavour of the treasure.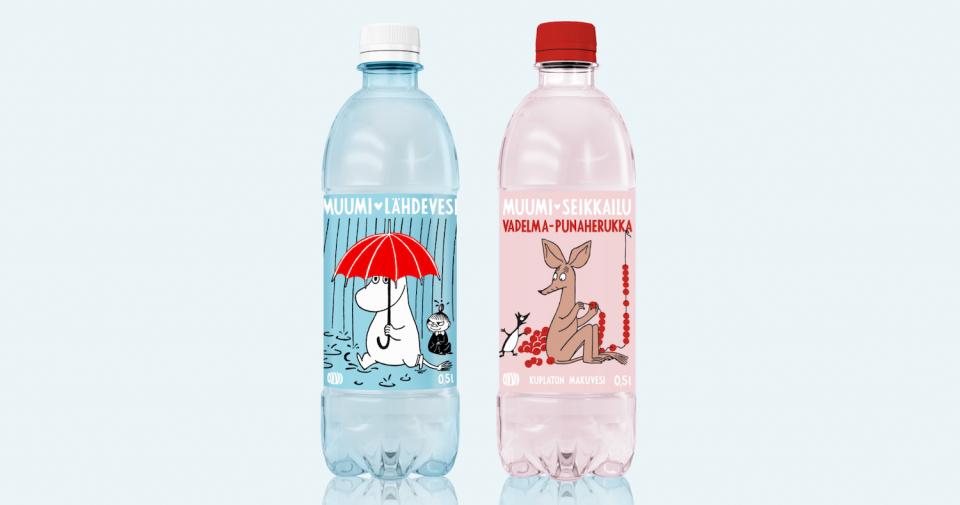 The bottles are made of recycled plastic, created by recycling previously used material – including water bottles. The bottles have a lower carbon footprint compared to traditional plastic bottles: their production does not rely on fossil fuels and it saves energy. Using recycled plastic also ultimately contributes to keeping nature clean from plastic waste.
Olvi will donate 2 euro cents per litre sold to support Oxfam's life-changing water projects around the world. 
Moomin sparkling water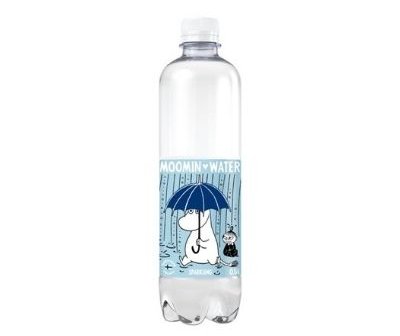 In addition to the flavoured still water, the Moomin water product line has also grown with a sparkling water! Moomin Sparkling Water is sourced from a protected groundwater area in Northern Savonia, Finland. The water is sure to add a fizz to your picnics, treasure hunts, and other Moominous adventures!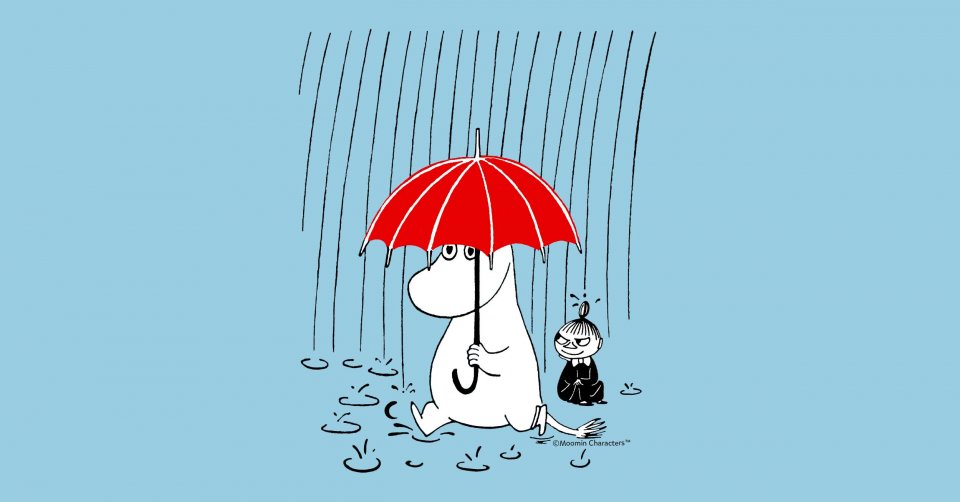 1.9.2021
With the help of Moomin Water, you can carry the purity of nature with you wherever your adventure leads!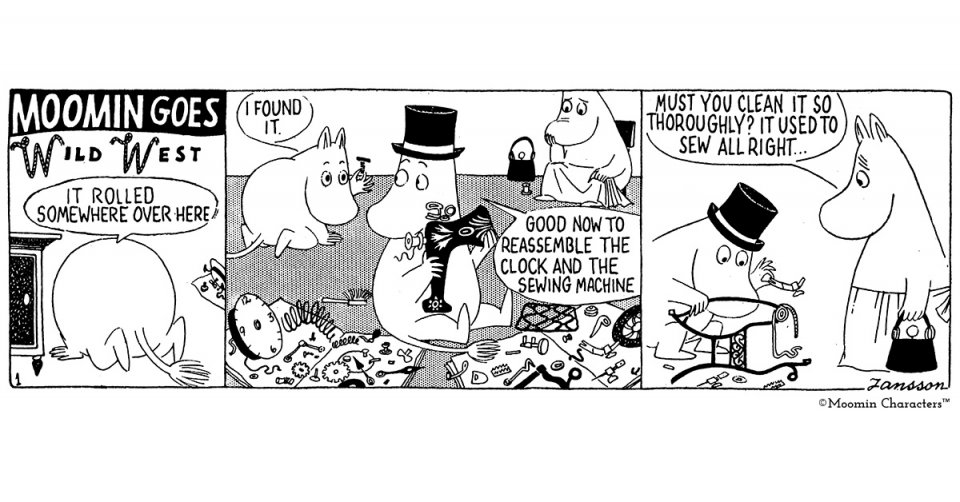 6.7.2018
Tove Jansson wrote and drew the Moomin comics for Evening News newspaper from 1954 onwards. Already from the beginning, Tove's brother Lars helped Tove by translating the Swedish texts to English.