Nordicbuddies' new Moomin Alphabets collection highlights the Moomin values in a stylish way. The unisex crewnecks and t-shirts remind us of the importance of love, courage and equality.
The street style brand Nordicbuddies has launched a new, gorgeous shirt collection for adults! The Moomin Alphabets collection highlights three values important for the Moomins and Nordicbuddies alike: love, equality, and courage. Each shirt has one of the values written on it with the new Moomin alphabet, designed as part of the #MoominABC initiative.
Equality
As an important lesson from Moominvalley, no matter who someone is, what species they are, what they look like or where they're from, Moomins think that everyone deserves to be treated with respect. This is the message of Tove Jansson's work, and should be central to the way we humans live, too.
The text "equality" is printed on a white t-shirt and a pink sweatshirt – which one is your favourite?
Courage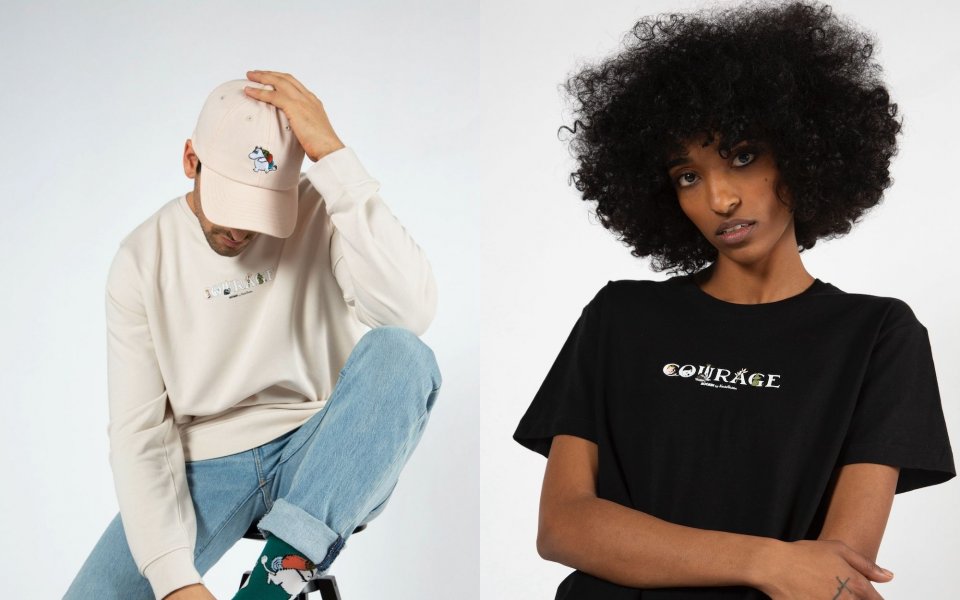 These sweatshirts (also available in navy) and t-shirts are perfect for the courageous ones!
In Tove Jansson's book "Comet in Moominland" from 1946 the Muskrat warns about a danger that is soon to arrive and that might affect the Moominvalley. In the story, Moomintroll and Sniff decide to find out what is going on and how Moominvalley could cope with the danger. The story conveys the importance of curiosity, courage and determination.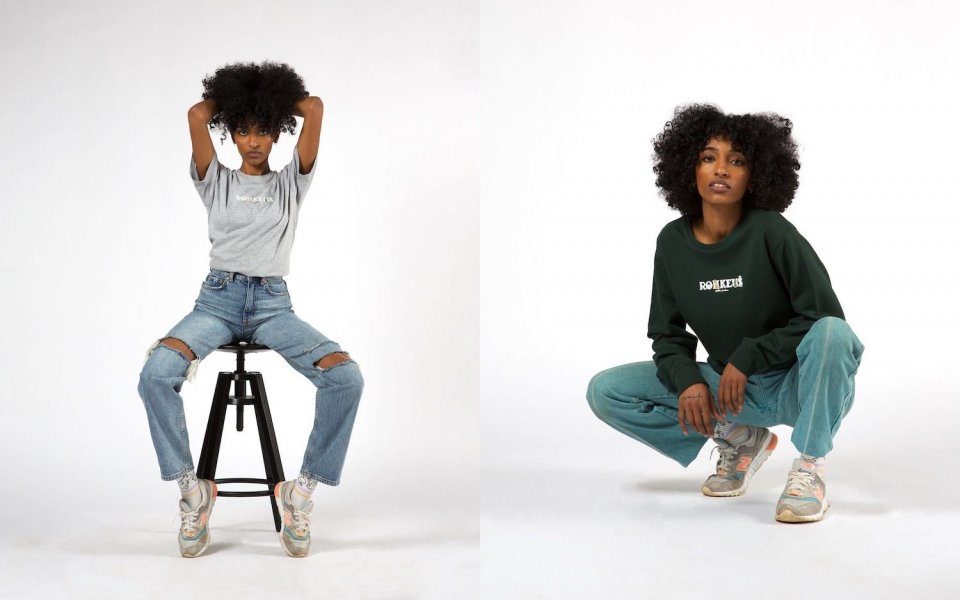 In addition to the shirts with English texts, Nordicbuddies has created a t-shirt and sweatshirt with the text "rohkeus" on them. The word means courage in Finnish.
Love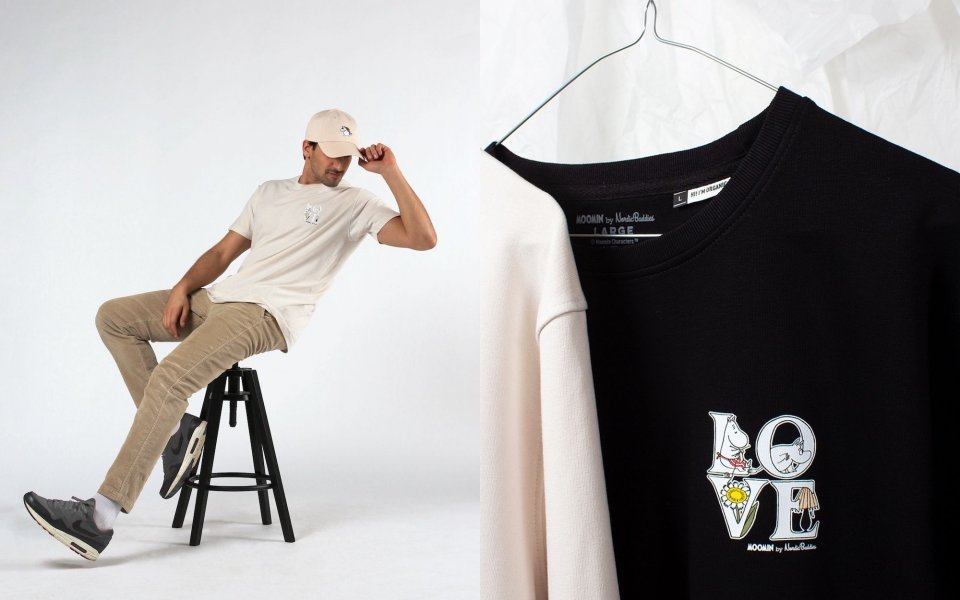 Family and friends are important for Moomins. Love is a central value in the Moomin stories and the way of life in Moominvalley – Moomins always help the ones in need and support each other. When thinking about kindness, understanding and love it is natural that the first character coming to mind is Moominmamma, the heart of Moominvalley. A loving mother who always knows what family and friends need. She ensures that the Moominhouse is a safe and loving place – both for her family and for visitors.
Moominmamma can also be found on the "Love" t-shirt and sweatshirt, doing what she loves – knitting.
"It was love at first sight"
Nordicbuddies is a Finnish brand creating stylish Moomin clothes and accessories for both adults and children. They are well known for their fun socks and facemasks, and they launched their first shirt collection earlier this year. The Alphabets collection is a beautiful addition to Nordicbuddies' product line.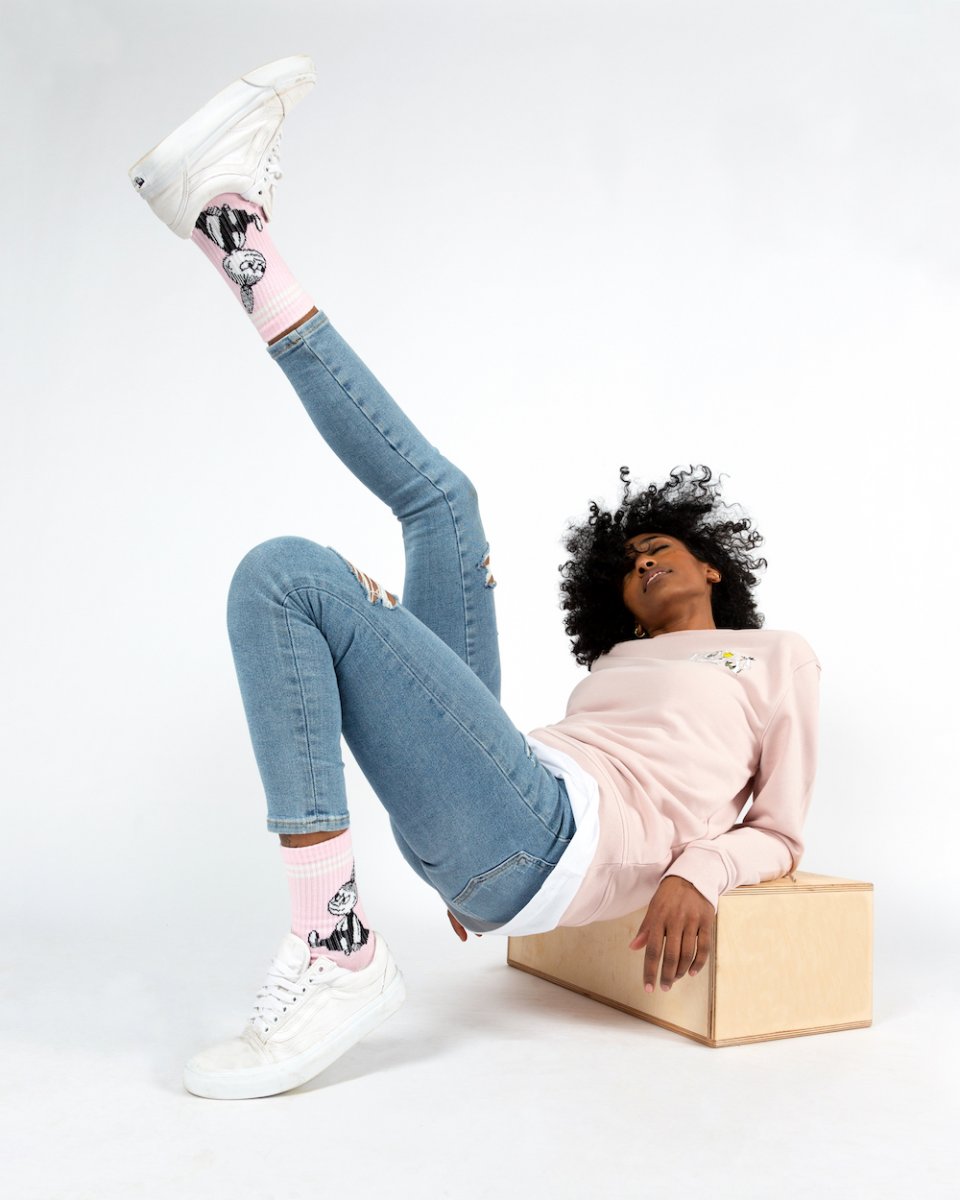 "When I first saw the new alphabet concept and heard the story behind it, it was love at first sight. I was excited that we could promote the Moomins' values through our fashion items. We immediately started playing with the alphabets and expressing ourselves, creating designs that advocate love, courage and equality", Moomin by Nordicbuddies founder Lasse Lähteenmäki tells.
"Our collection follows Nordicbuddies minimalist and timeless style that is also gender-neutral. We hope that the collection we have built will allow many people around the globe to spread around the Moomin values!", Lähteenmäki continues.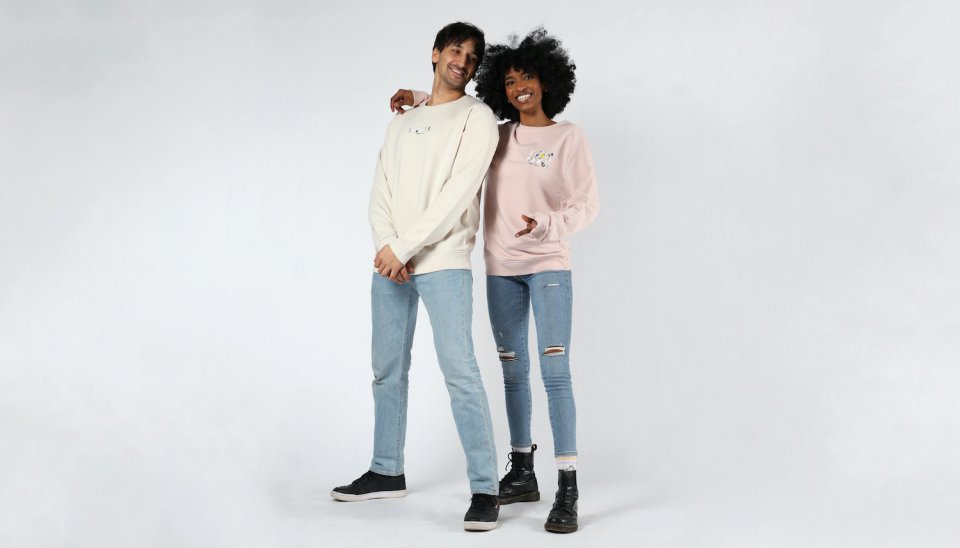 The novelties can now be found on our webshop together with previous collections. If you're curious to learn more about Nordicbuddies, take a look at our old blog post about them!
The collection is part of the new initiative Reading, Writing and the Moomins, aiming to strengthen the importance and joy of reading and writing in the life of children, youth and adults.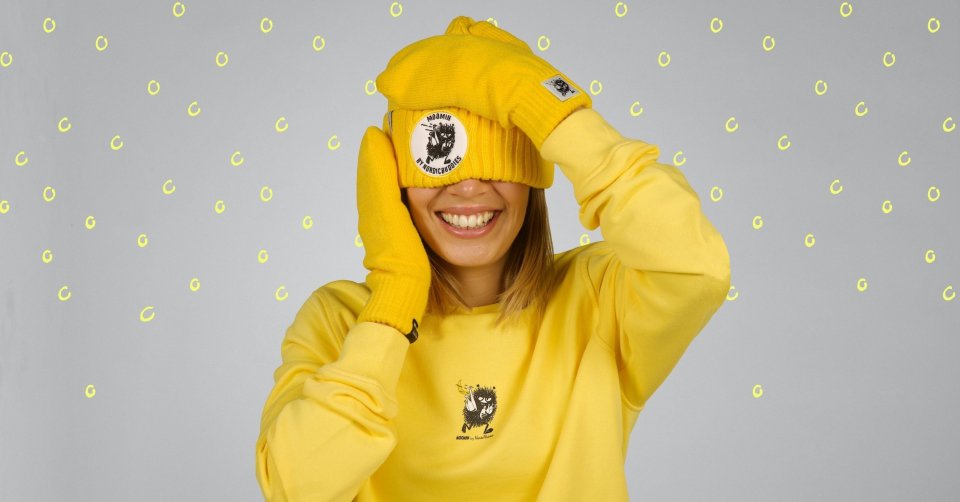 25.1.2021
Nordicbuddies' stylish new Moomin sweatshirt and t-shirt collection comes in courageous colours and Moominous designs. Find the shirts from our webshop!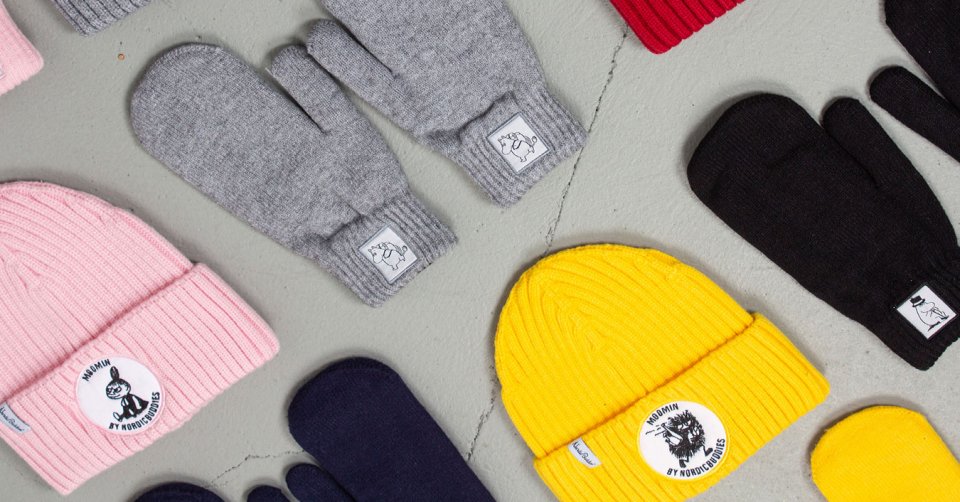 9.12.2020
Nordicbuddies Moomin collection was created in order to provide stylish clothes for young adults. Take a look at the latest products!