We listened to our fans – yesterday we launched a new line of The Official Moomin Shop wearables! Long-awaited new sweatshirts with our fabulous Moomin Alphabet based on Tove Jansson's original handwriting.
Choose your character among Moomin, Little My, Snufkin, the Ancestor and Oshun Oxtra. Free international shipping included!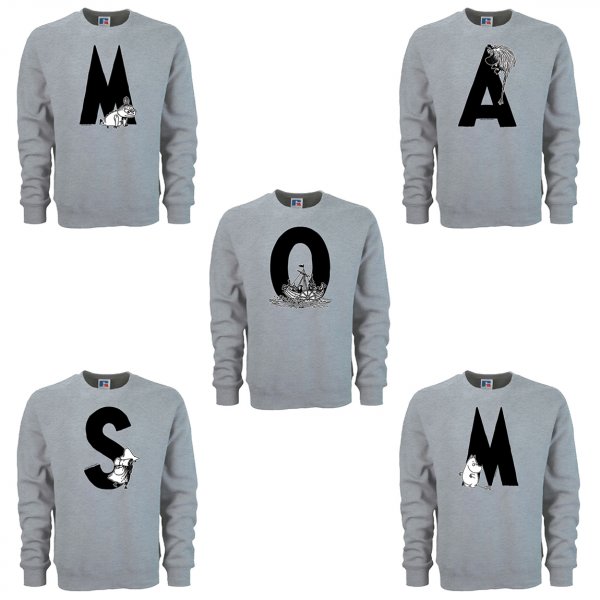 Oh no, is your letter missing? Let us know which letter we should add next and you might win a t-shirt for yourself! Just send us an email at hello@moomin.com to take part in the competition!