Moomin has now got its own shop-in-shops to the Finnish bookstore Suomalainen Kirjakauppa! From the shops you will find Moomin products that will inspire the whole family to read and write.
The new Moomin shop-in-shops can be found both in the bookstore's online store and in more than 60 stores all around Finland.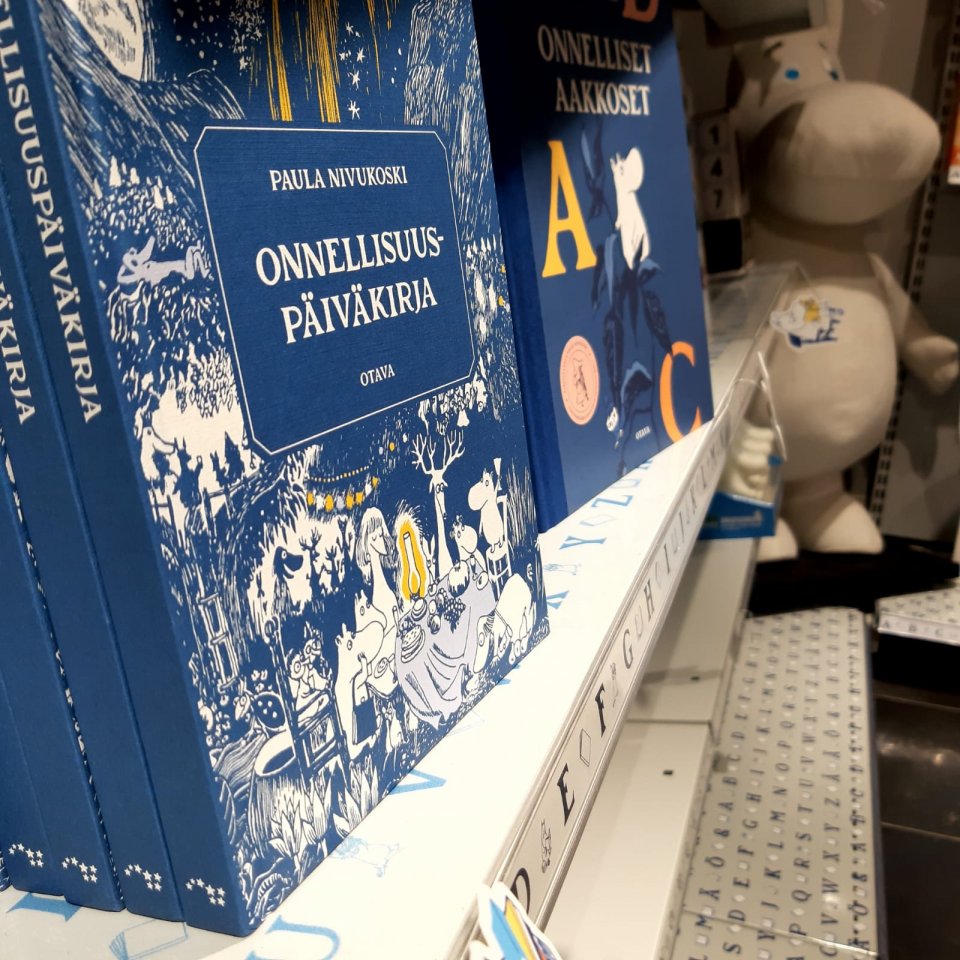 The Moomin stores feature the new Onnelliset aakkoset product family, including Paula Nivukoski's captivating Onnelliset aakkoset ABC book. In addition, Tove Jansson's original Moomin books as well as other Moomin products for the whole family are available in the stores.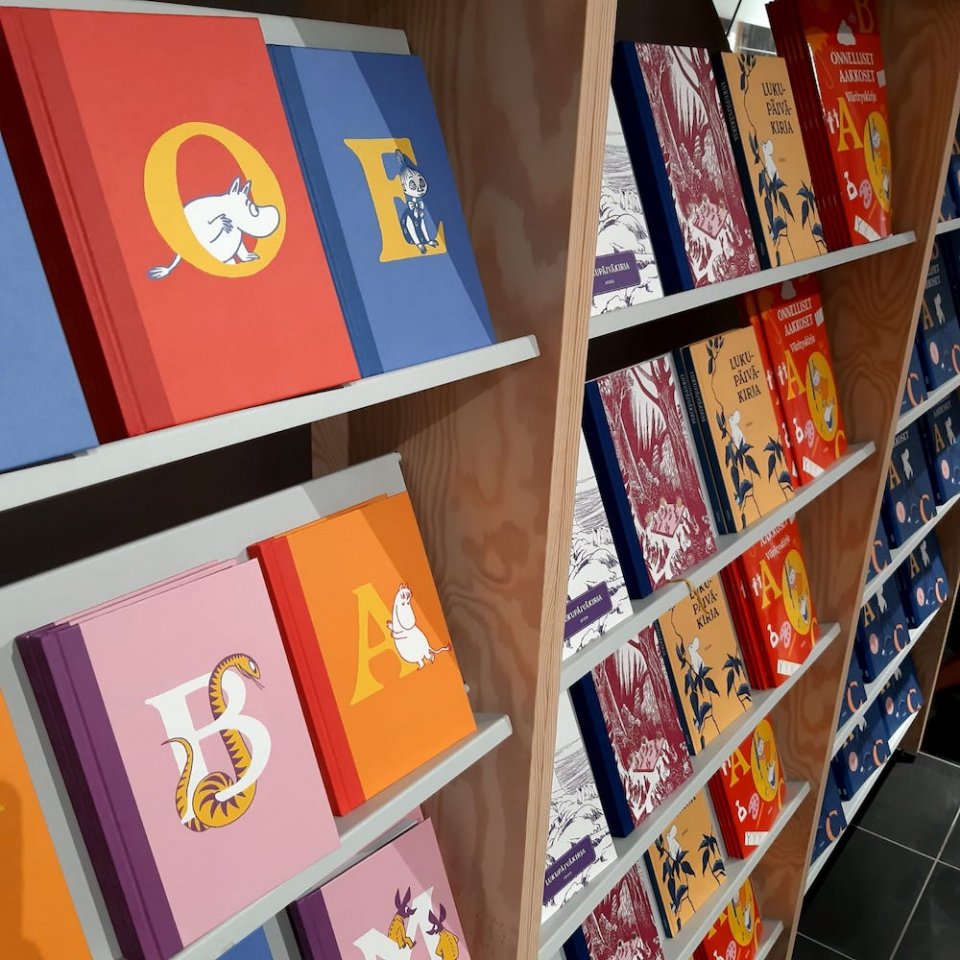 Notebooks, reading diaries and coloring books are a few examples of the products sold in the shop-in-shops. The range of products will grow as new, wonderful products will be launched during the fall. 
The largest Moomin shop-in-shop is located in the Suomalainen Kirjakauppa in Helsinki city centre.
The Suomalainen Kirjakauppa staff as well as the customers have welcomed the news of the shops with joy and excitement!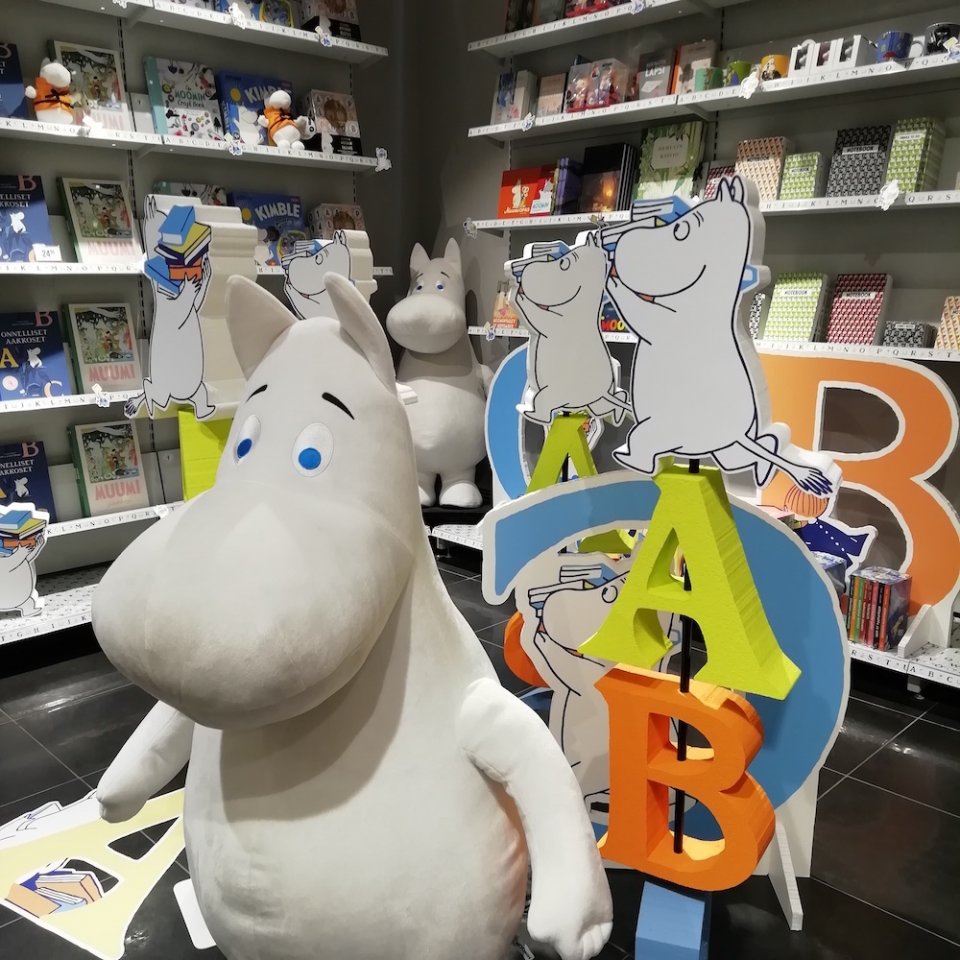 The Moomin shop-in-shops are part of the initiative "Reading, Writing and the Moomins", which aims to spark a love of reading and writing in people of all ages.