Muurla's new Moomin collection makes cooking more fun! The "Bon appétit" series features the beloved Moomin characters cooking.
The heart of Moominhouse is the kitchen, where Moominmamma cooks delicious meals for both family and visitors. Muurla's new collection consists of pots, pans and other kitchenware with which you can cook your own stews, sauces and soups.
Dinner is served!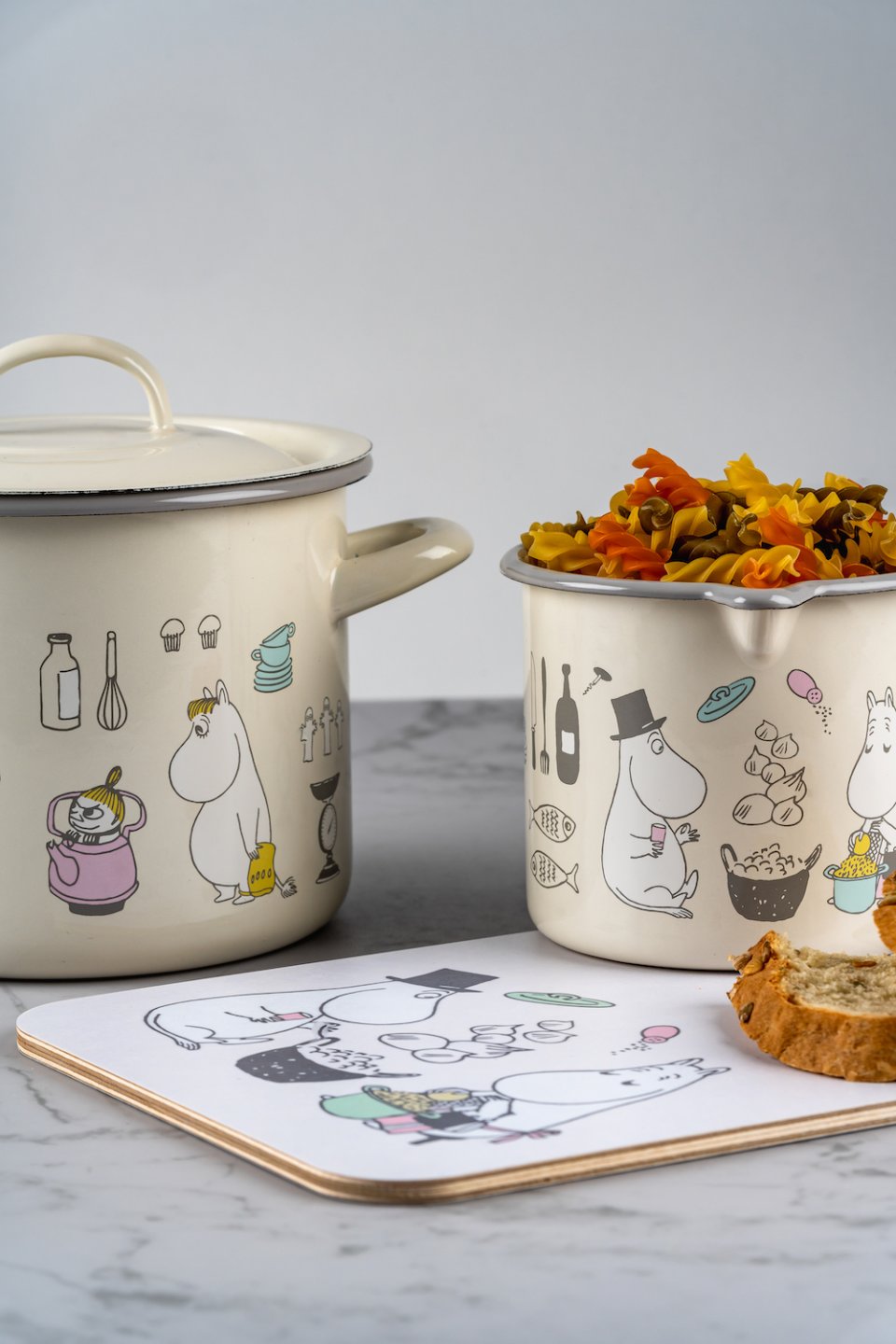 Have you seen more Moominous kitchenware? With the beautiful cream-coloured saucepan and pot, you can cook delicious dinners for friends and family! The pot and saucepan are made of enamel, which means that they can be used on all types of stoves and even on an open fire.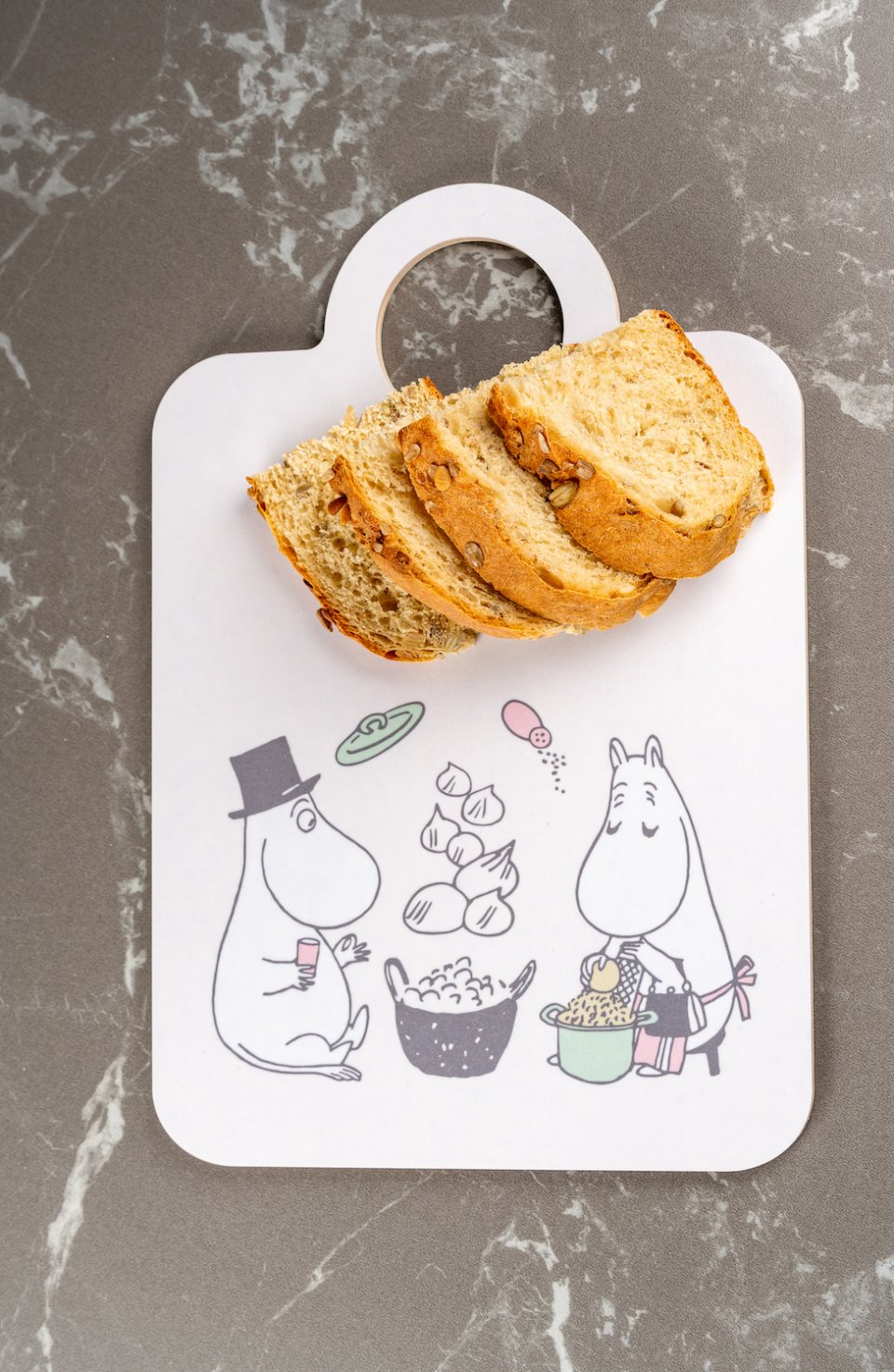 The same illustration can also be found on the new chop & serve board. What do you think Moominmamma and Moominpappa are having for dinner? 
A sunny day on the beach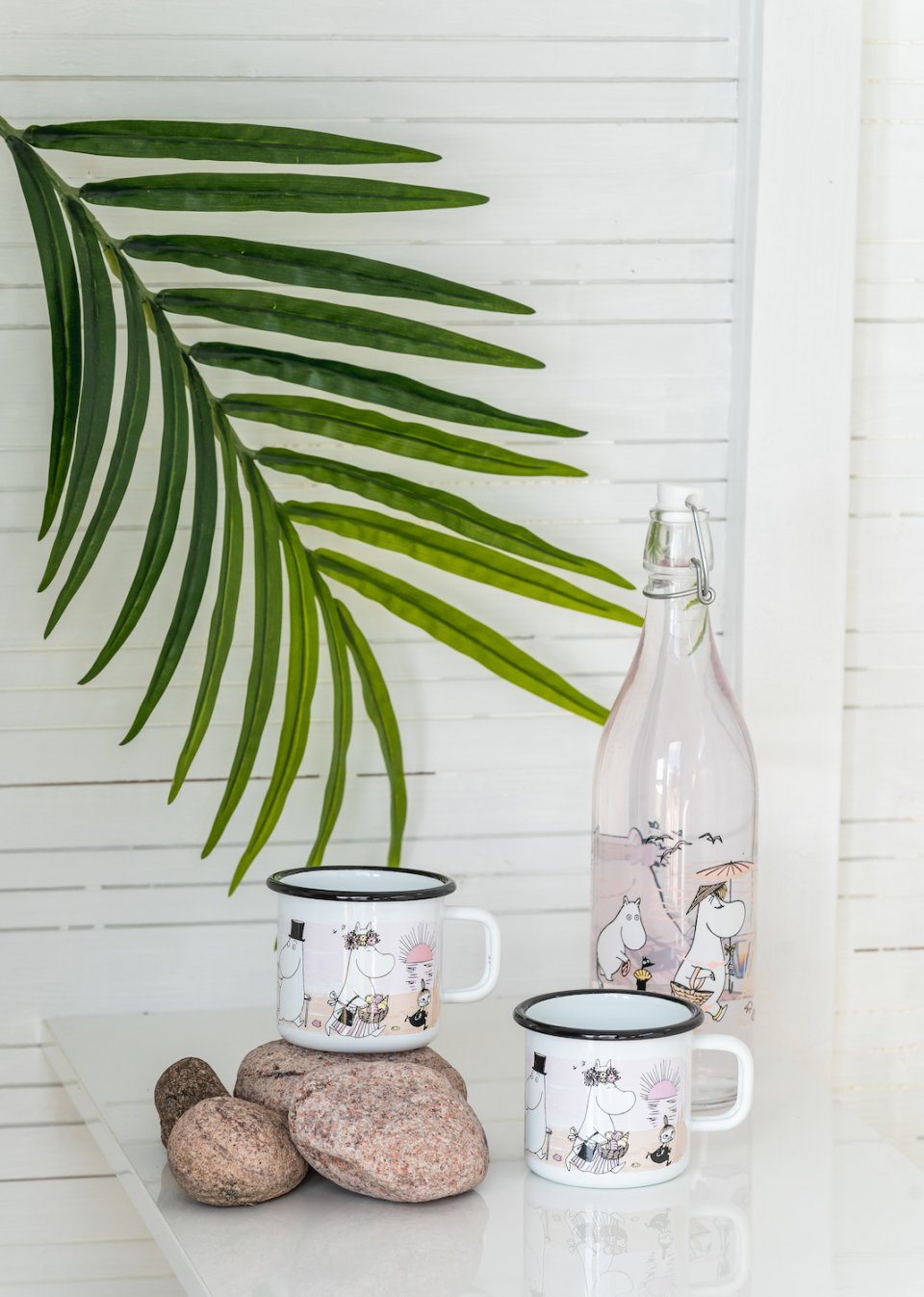 The Moomins enjoy spending time together, and in Muurla's new Beach series, the family has gone to the beach. Who could resist the beautiful ocean, warm sand and a picnic by the beach?
The series consists of two glass bottles, an enamel mug and a handy beach bag. All of the products are designed to be used both indoors and outdoors. 
Colourful mugs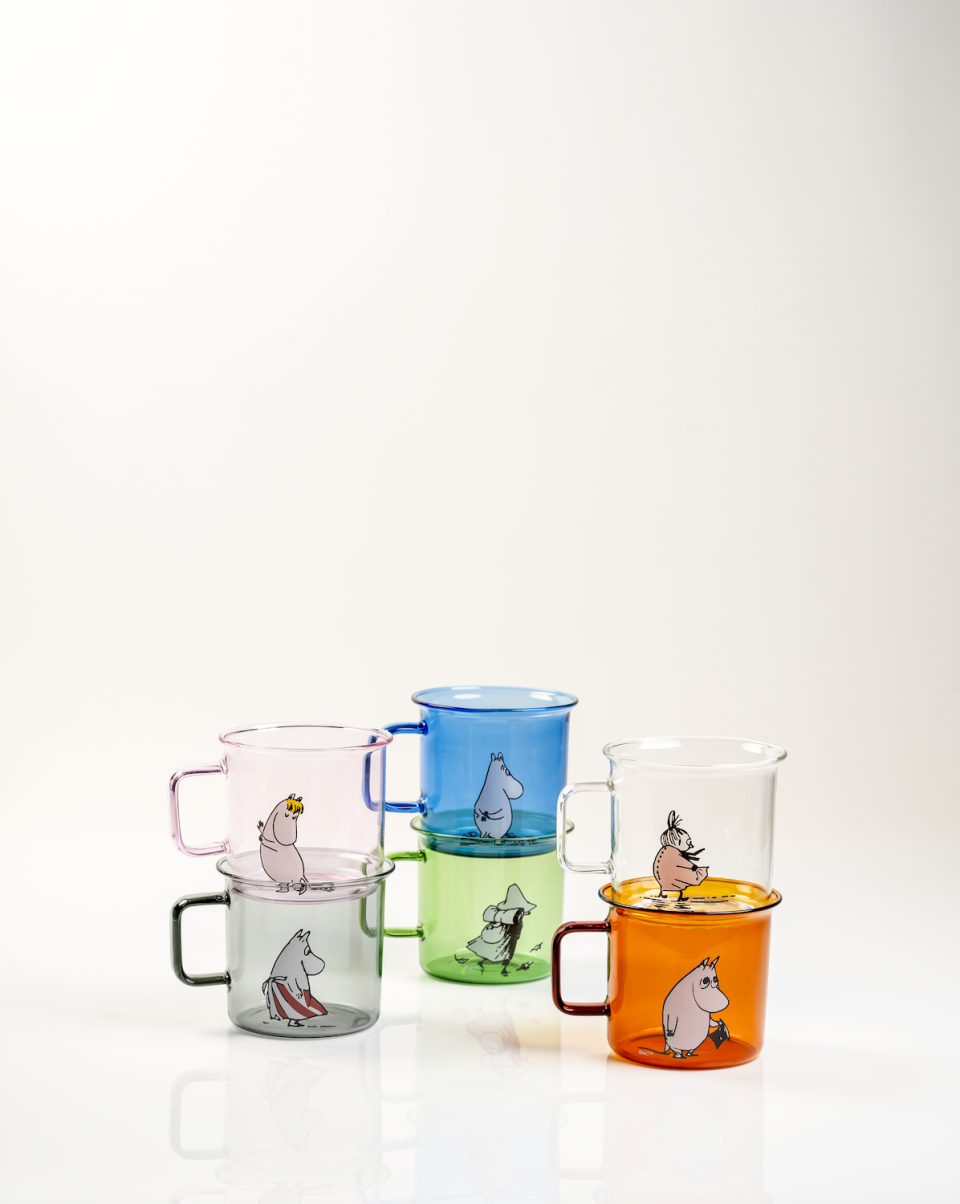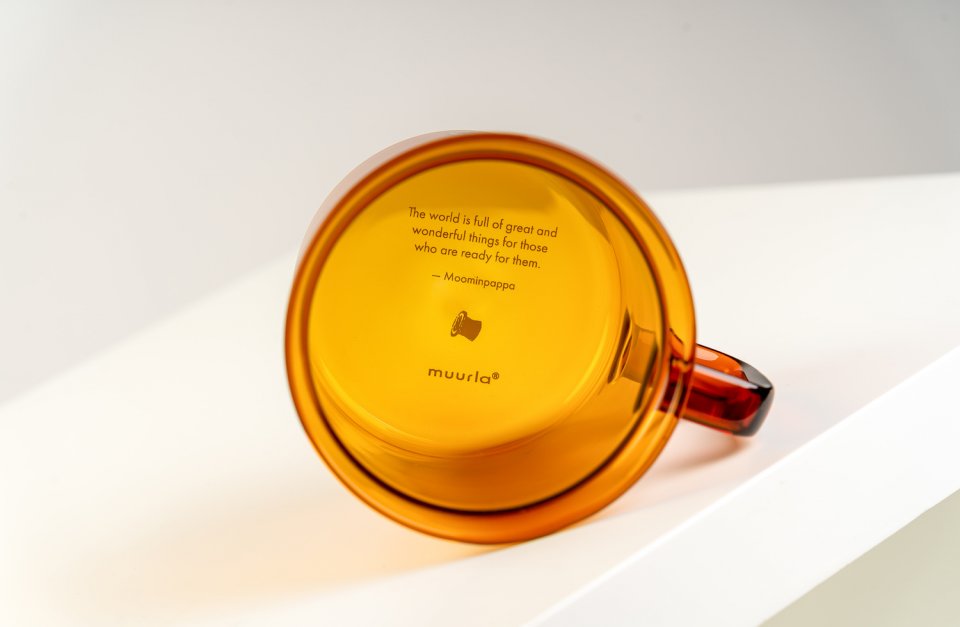 Have you already seen these novelties? Muurla's new glass mug collection features six beloved characters from the Moomin stories. Each mug has also a quote by the character at the bottom. The colourful mugs can be used both for ice cold and boiling hot beverages.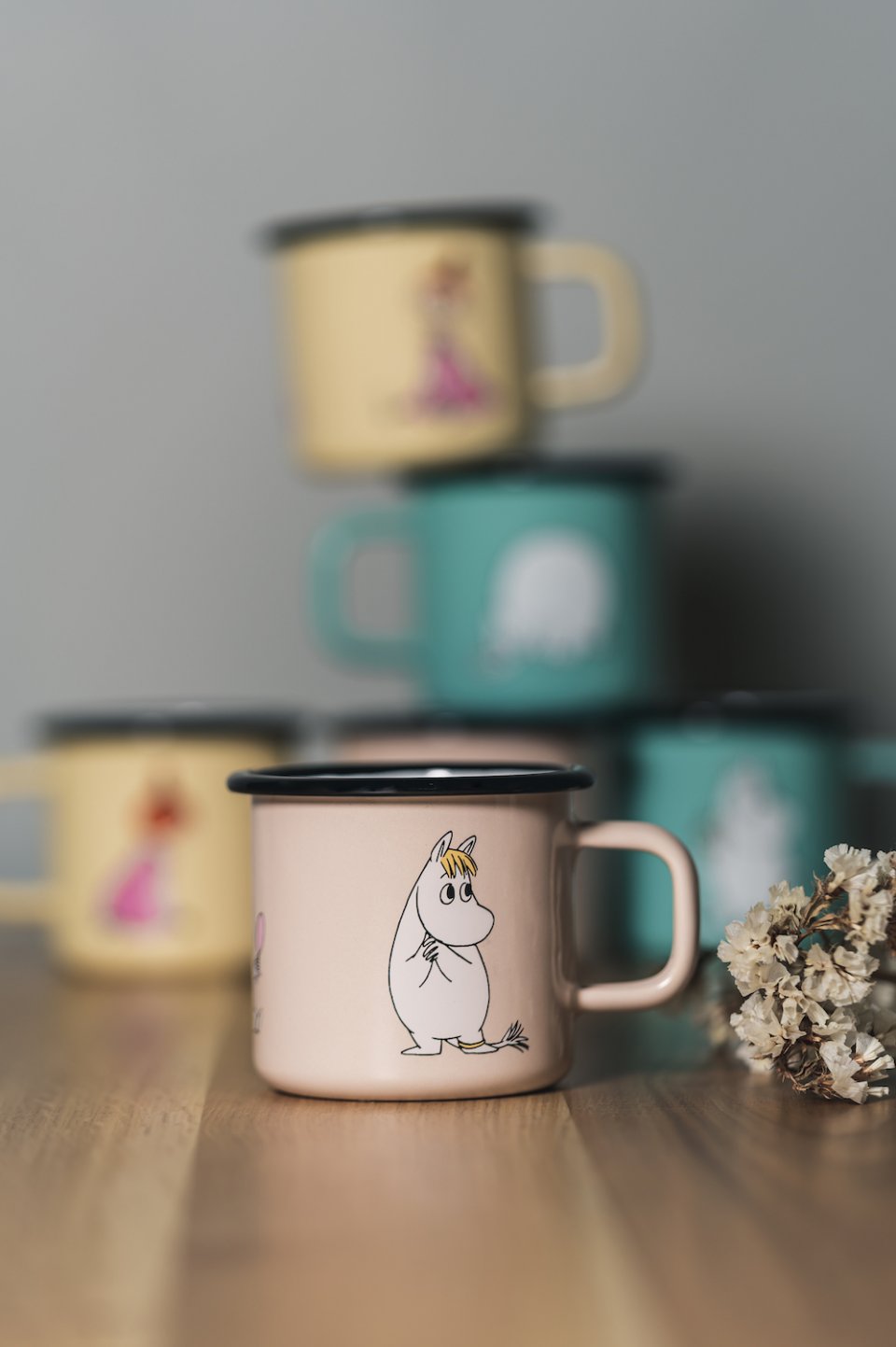 Muurla's oldest Moomin enamel series, the Retro series, has also grown with three new mugs, featuring Moomintroll, Snorkmaiden and Mymble. 
You can find Muurla's novelties and lots of Moominous kitchenware on the Moomin webshop!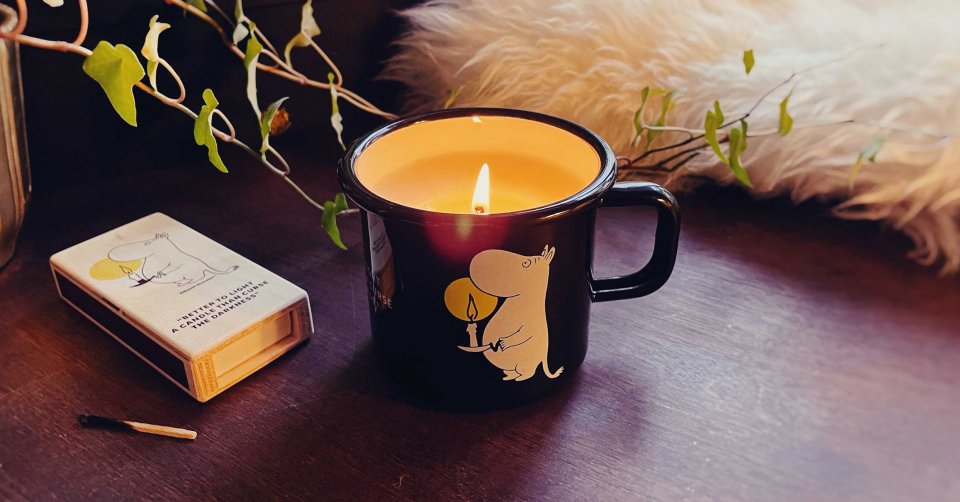 31.1.2022
The Moomin x Amnesty collection, celebrating Amnesty International's 60th anniversary, has grown with new items!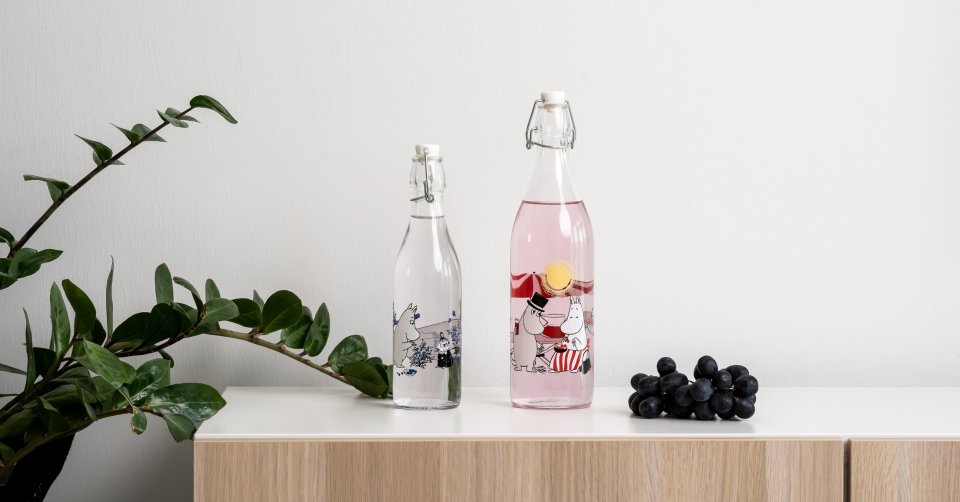 5.3.2021
The wonderful Moomin novelties for spring 2021 by Muurla include glass bottles, enamel mugs and bowls, and a set of essentials for our furry friends!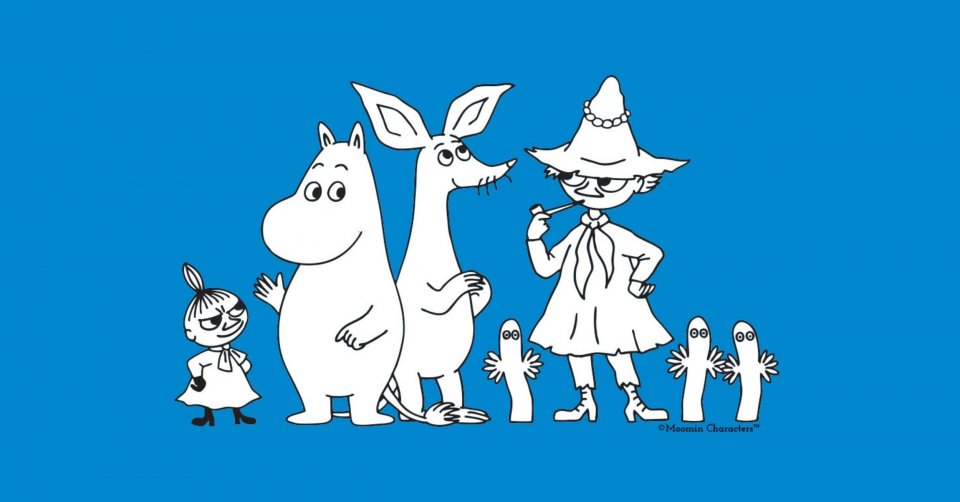 23.2.2022
Have you heard of the Moomin Fanclub? Join the Fanclub to receive the latest Moomin news, special discounts and invites!