The Finnish scouts have eagerly participated in the #OURSEA campaign. The scouts' role in the #OURSEA campaign is to raise awareness about the Baltic Sea through different activities.
The scouts have carried out activities related to the Baltic Sea and learned about protecting the sea. Already more than 6000 scouts have earned an #OURSEA badge by taking part in the activities!
In the Guides and Scouts of Finland's #OURSEA program, the scouts learn about aquatic biodiversity and what one can do to positively affect the state of the Baltic Sea. Some examples of the activities the scouts have carried out are learning to recognize cyanobacteria and organizing a Baltic Sea themed exhibition. In the activities, scouts have also learned about influencing and expressing one's opinion.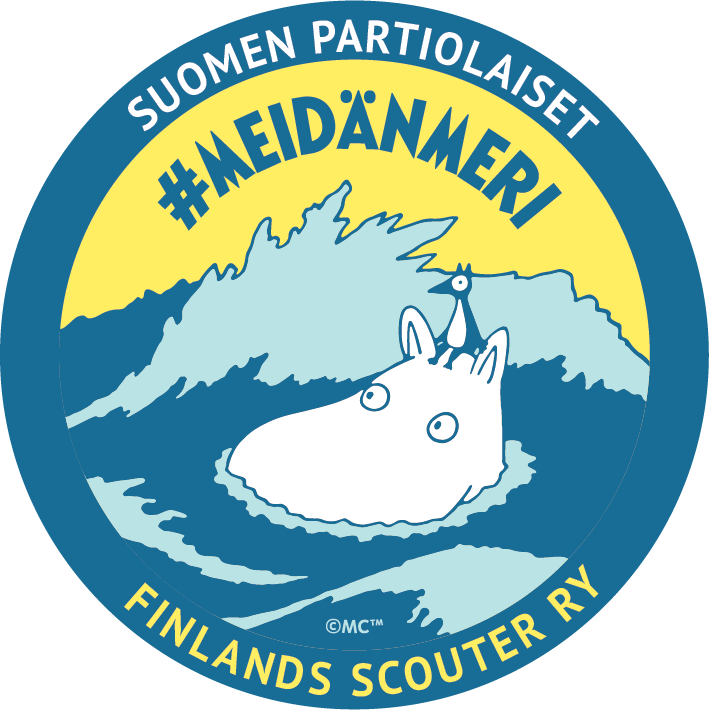 Moomin Characters and John Nurminen Foundation launched the #OURSEA campaign in January 2020 to mark the 75th anniversary of the Moomins and to help raise funds to save the Baltic Sea and its vibrant culture. The campaign has reached its goal of raising 1 million euros to save the Baltic Sea and its unique cultural heritage, but the work is not over yet. The campaign continues until the end of July 2021. 
Reaching the goal of one million euros shows that the Baltic Sea is important for a large number of people. We want to thank everyone who has taken part in the campaign by organizing a livestream of the rarely seen  "Haru, Island of the Solitary" documentary! The documentary, filmed by Tove Jansson's life partner Tuulikki Pietilä, is a unique glimpse into Jansson and Pietilä's summers on the small island of Klovharu on the Baltic Sea. Read more and register to the livestream on Eventbrite!