A while ago we organized a competition where you could win a spectacular behind-the-scenes Moominworld visit in Naantali, Finland. The winner is 25-year-old Victoria from Norway, she joined us for the day in Naantali on Tuesday. Ever since early childhood Victoria has been a Moomin fan, "I was very little when I got to know Moomin. My parents say that I've been a big Moomin fan for as long as they remember. As the years passed I started collecting Moomin stuff. Tove Jansson's universe with the Moomins is amazing." says Victoria.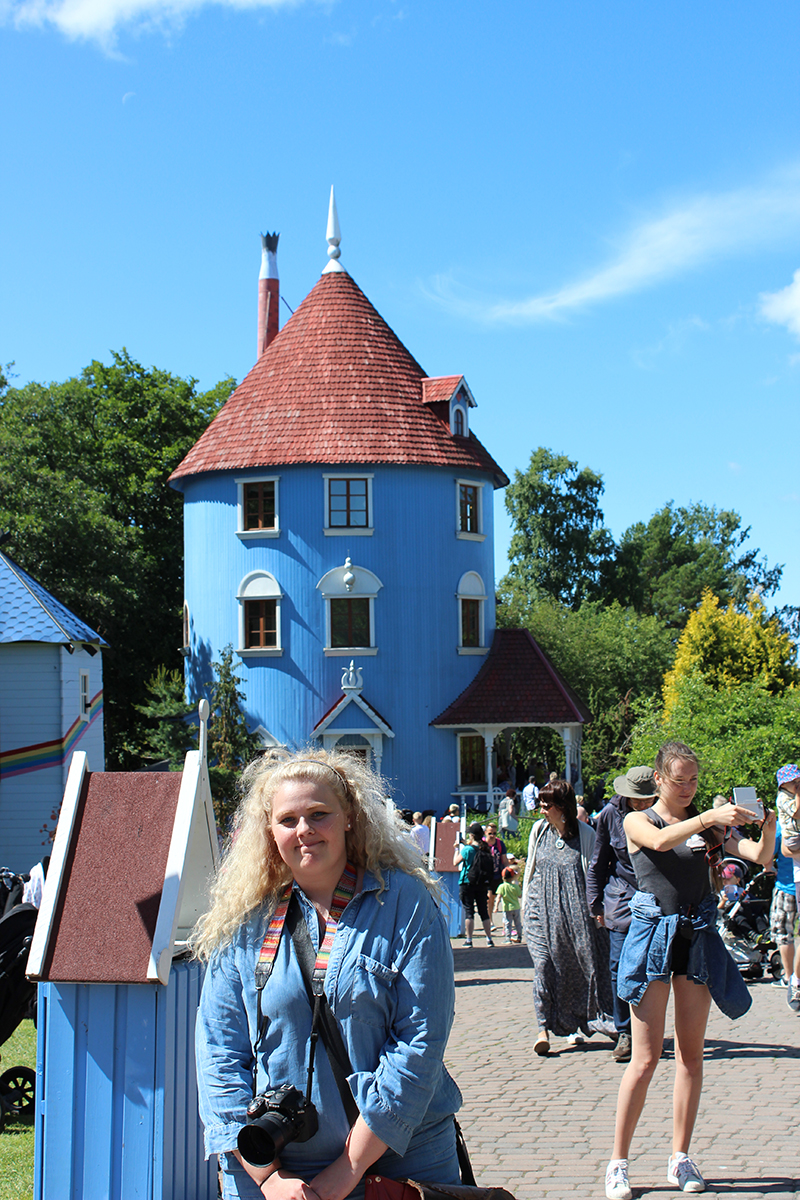 The sunny day started with meeting our little group for the day; Saara from Moomin.com, Ann-Karin, and Joonas from Moominworld. First, we had a closer look at the staff room and then Victoria was off as the Police Inspector trying to catch Stinky. "It was incredibly fun that I actually got to visit Finland for the first time and finally experience Moominworld. The best thing about the whole day was how inclusive all people I met were! The whole staff welcomed me and they were all so lovely and kind. Everyone welcomed me with open arms. Another thing I'm impressed with is how complete Moominworld is, all the little details from the books and movies!" Victoria describes the special day.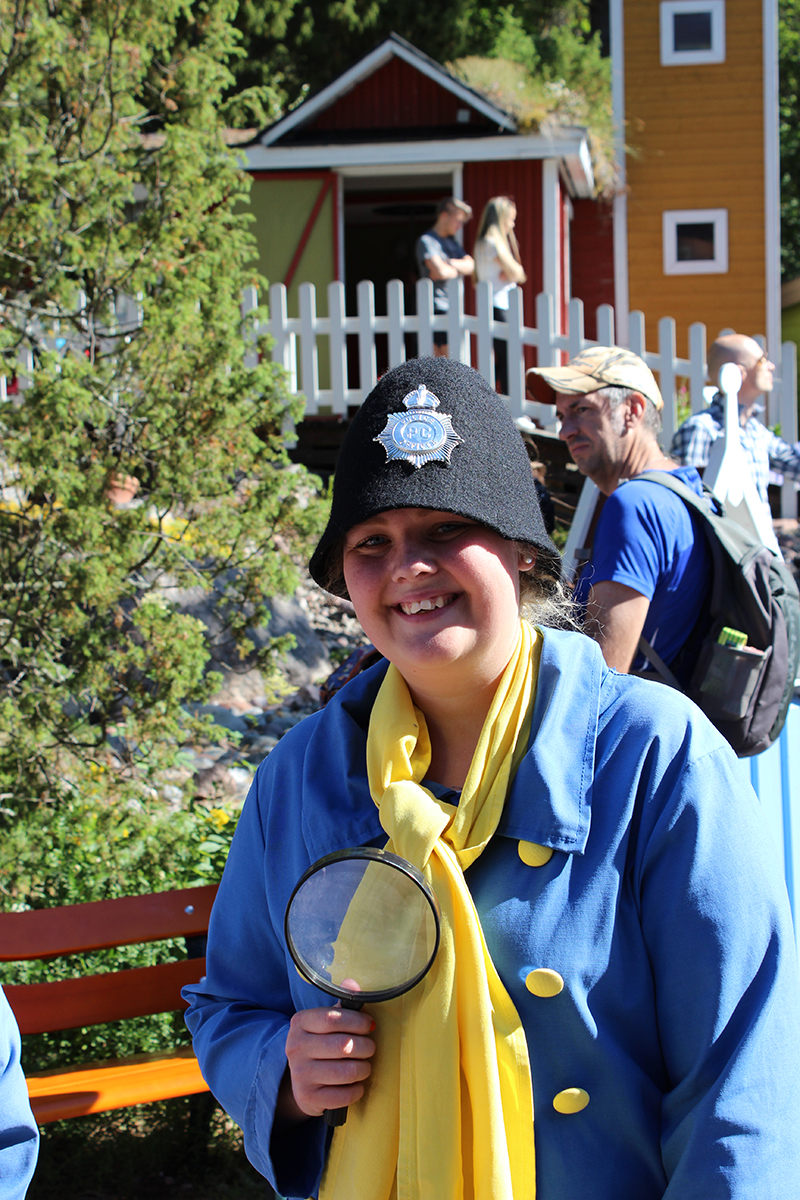 Stinky was found and we continued on to take some pictures at Pappa's Photo and enjoy some ice cream in the warm and sunny weather. A little break later our path led to Sniff's Shop where Victoria got to see all the delightful Moomin items and even stock some shelves. After lending a helping hand at the shop we helped out with some of the lucky games around the theme park. Our stomachs made us aware it was time for lunch so we headed to Mamma's kitchen next for a delicious lunch with the CEO of Moominworld, Tomi Lohikoski.
After lunch, it was time to head to The Extraordinary café to have a look at all the peculiar details behind the counter. Victoria got to wear another cute outfit and make her own ice cream portion and a delicious coffee.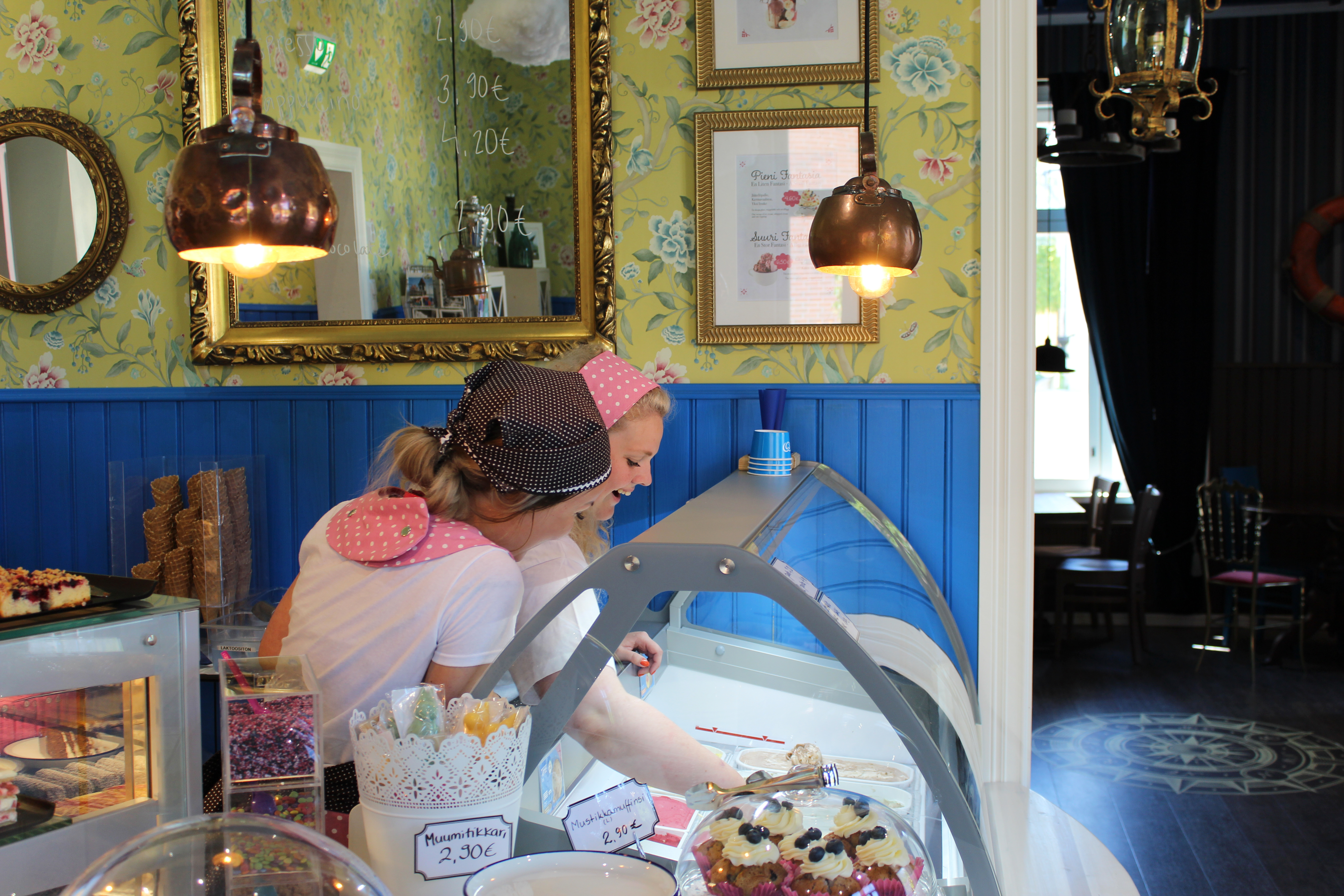 The day flew by in no time and soon it was time to say goodbye, "My expectations were in all ways fulfilled, it was far better than I expected, the day was simply amazing!" Victoria continues "The whole day in Moominworld was perfect in every way. It was a pleasure to meet everyone – who were all so lovely! The people behind the characters were impressive with their role and how the impersonated each character, it was genuine and fun. The staff at the different places were all very helpful and included me immediately. So many lovely people in one place and it makes Moominworld feel even more real. It was super fun trying out different tasks and seeing a bit of what goes on behind-the-scenes. Thank you all for the experience, this day I will remember for as long as I live!".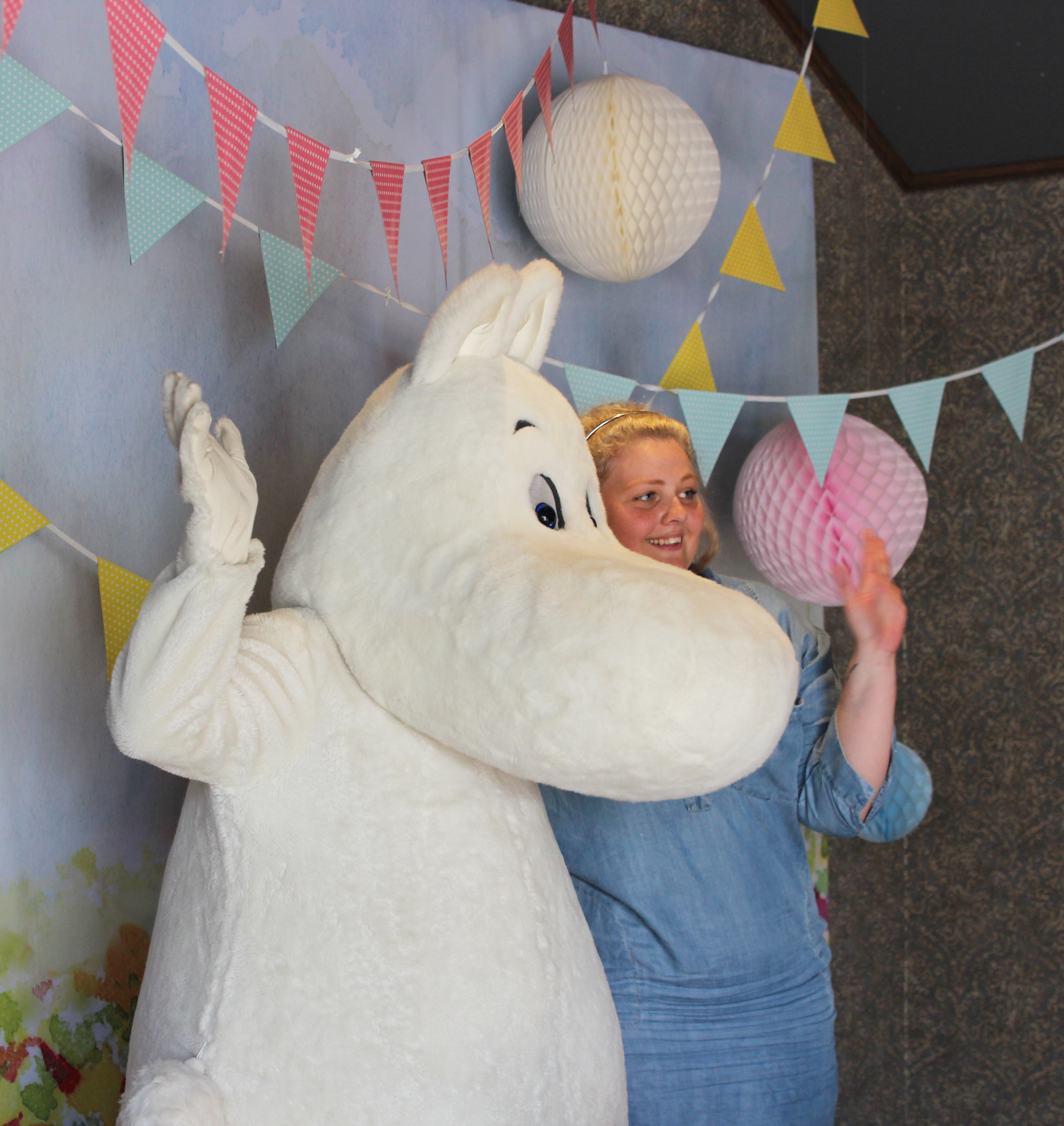 For more pictures have a look at our Facebook album.
We want to thank Victoria for taking part in our competition and joining us in Naantali, it was truly wonderful!