Bad weather outside? Don't worry – the rainy spring days are a perfect time to enjoy a Moominous atmosphere at home before heading to summer's adventures! Scroll down for Moominvalley products that can help you enjoy the rainy day.
Did you know that the internationally celebrated, Emmy® nominated animated series Moominvalley has acted as the inspiration for many wonderful Moomin products? To this blog post, we collected Moominvalley products perfect for spending some quality time at home!
Movie night with the Moomins
Is there anything better than a movie night or an episode or two of your favourite series on a rainy day? Not really!
Have you already watched the first two seasons of Moominvalley? If not, you can get them as DVDs from our webshop! The drama fantasy series is full of life and laughter for lifelong Moomin fans and complete newcomers alike. Perfect to watch together with the entire family!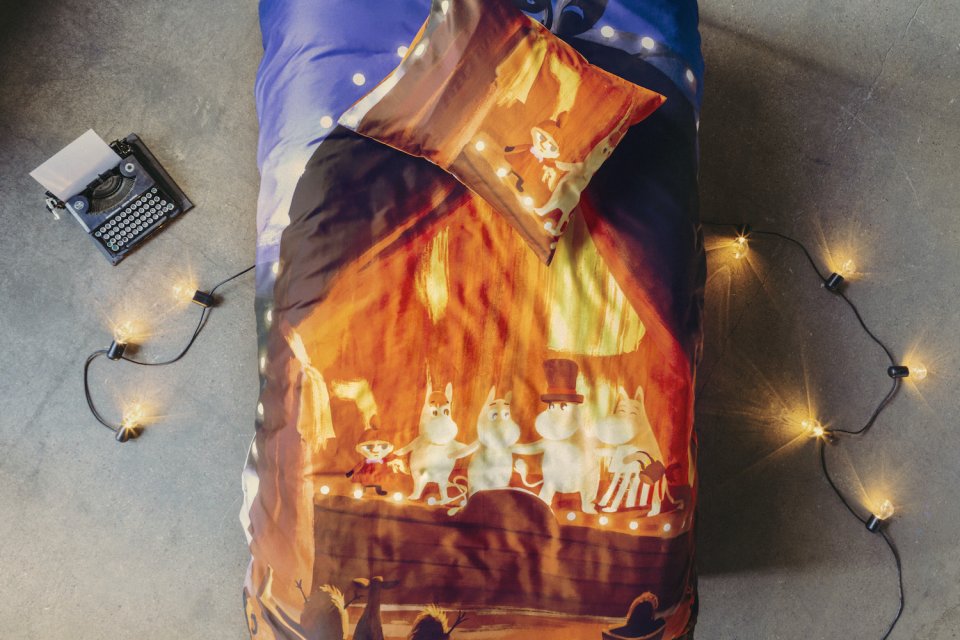 The easiest way to make your movie night amazing: take your pillow and a blanket to the sofa and enjoy! You can make the movie night even more Moominous with Finlayson's duvet cover set, featuring the Moomin family on the theatre boat.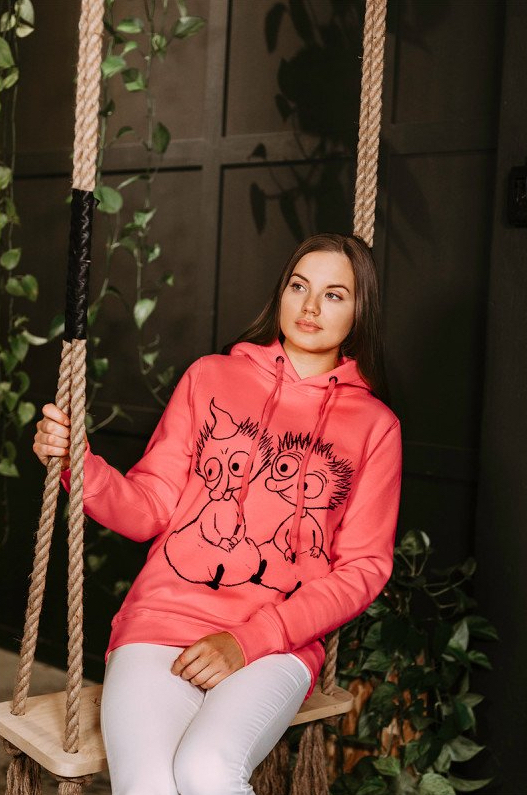 Comfy clothes, a good series, and your favourite snacks – all you need for a cozy evening at home! Martinex's coral-colored hoodie with Thingumy and Bob is the perfect piece to wear at home. Do you, by the way, know how to tell the identical twins apart? It's actually quite easy: Thingumy is the one wearing a cap!
Moominous handicrafts
If you want to spend a more creative day at home, handicrafts are fun for the whole family! What's your favourite type of handicrafts?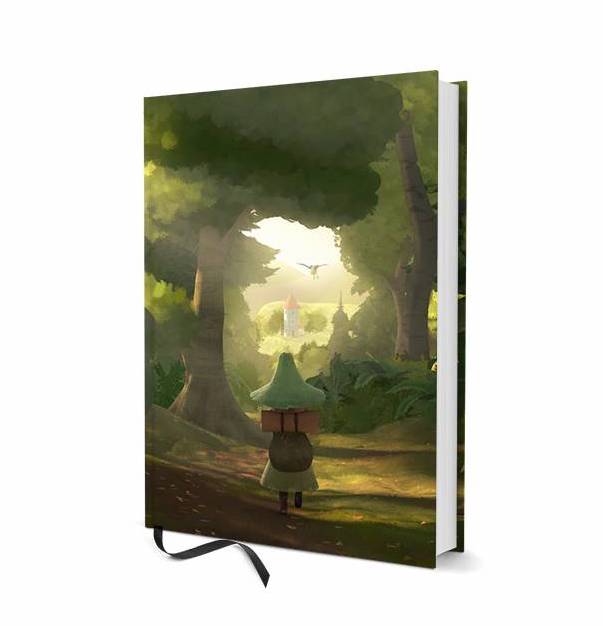 The soft pitter-patter of the rain is the loveliest background noise when focusing on drawing or writing. Putinki's beautiful hardcover notebook has blank pages, waiting to be filled with sketches and stories.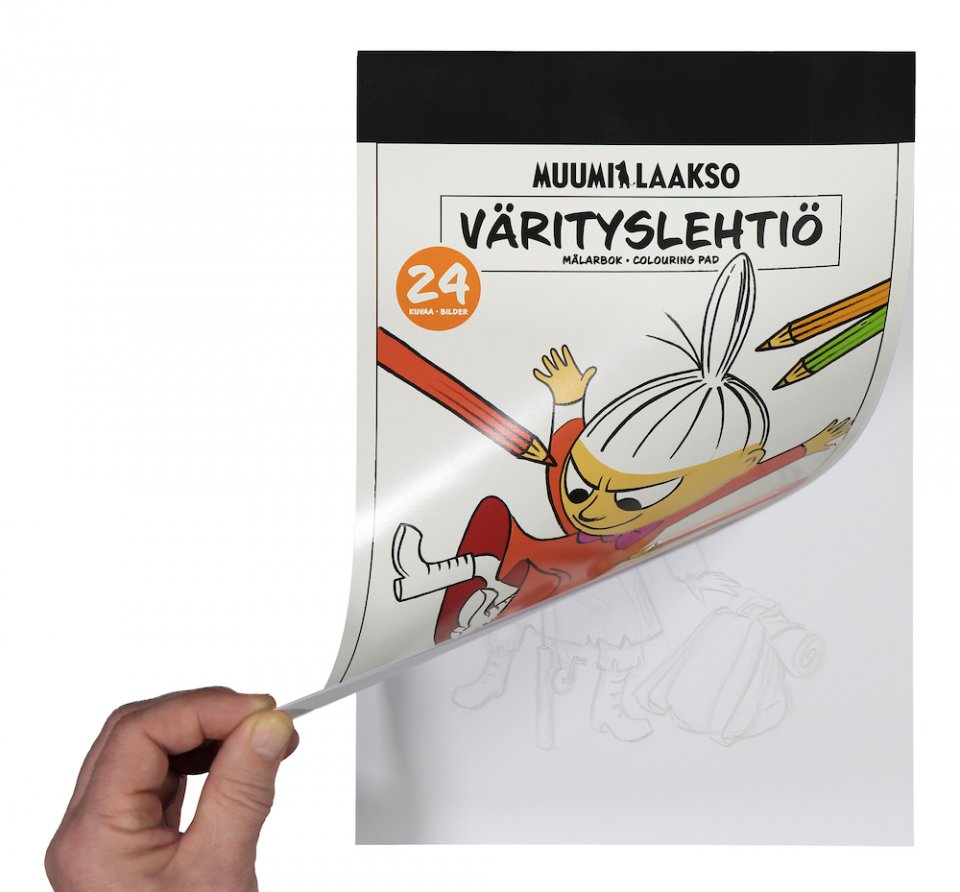 Coloring is a fun and relaxing way of spending time alone or together with children! Color your favourite Moomin characters in Anglo Nordic's lovely Moominvalley coloring pad.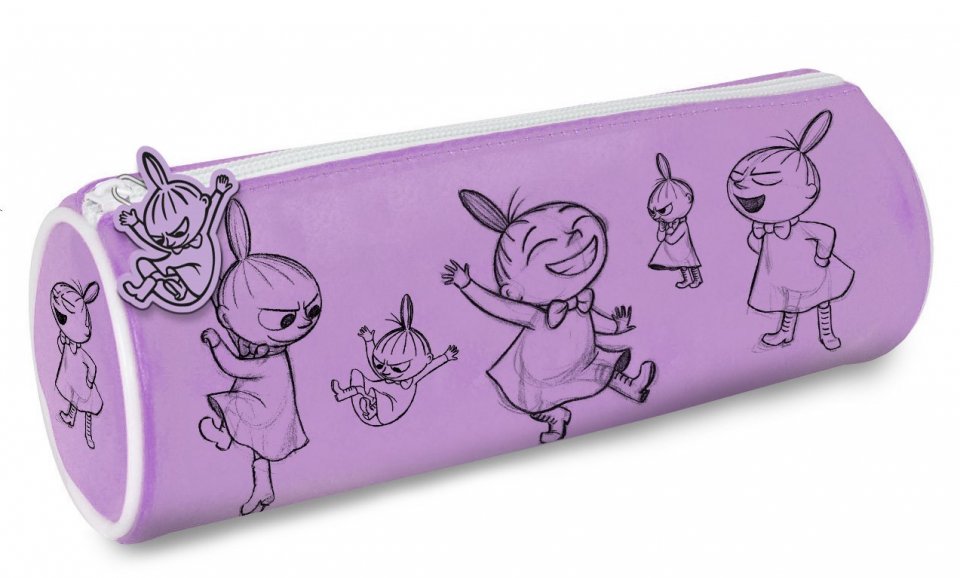 A perfect match with the coloring pad – this purple pencil case! The pencil case is a great gift for fans of Little My and helps keep the pens and pencils in one place.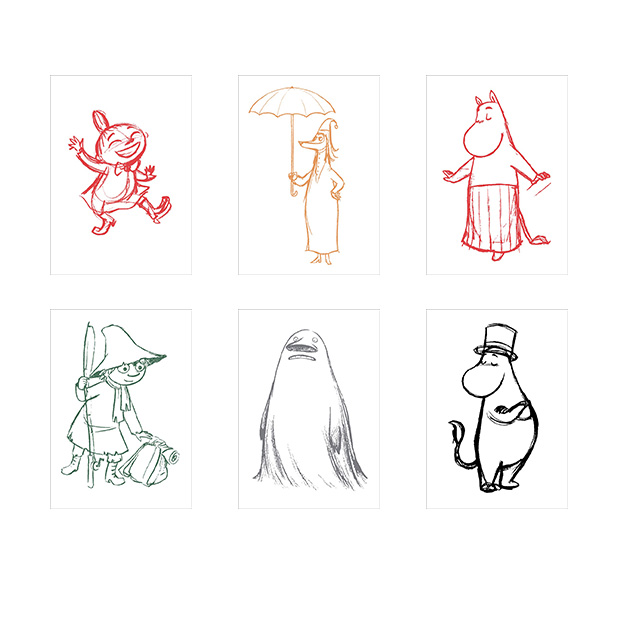 Want to surprise a friend or a family member? Postcards are a beautiful way to send greetings to loved ones near and far, and they will surely make the recipients happy. Moomin fans will love Putinki's postcards with Moomin sketches!
A Moominous tea party to end the day 
A warm cup of tea and a round of your favourite card game is the perfect ending for a rainy day! With Moominvalley tableware, you can make your tea party more Moominous.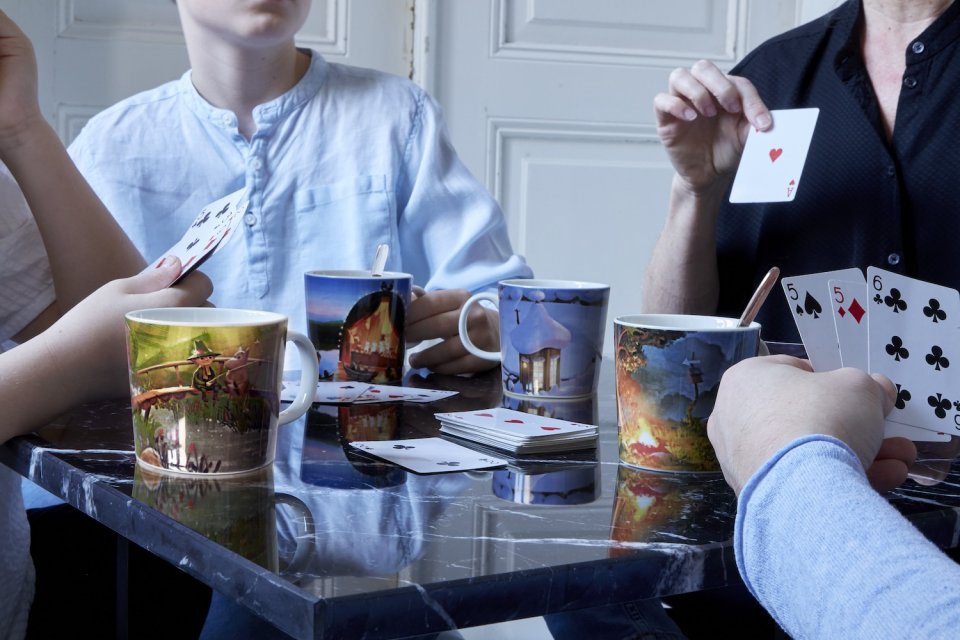 Did you know that Arabia has created a set of Moomin mugs based on the Moominvalley animation series? The illustrations on the mugs are concept illustrations from the first two seasons of the series. The mugs Golden tale, Night of the Groke, Midwinter, and The Fire spirit are now on sale – will they be decorating your table soon?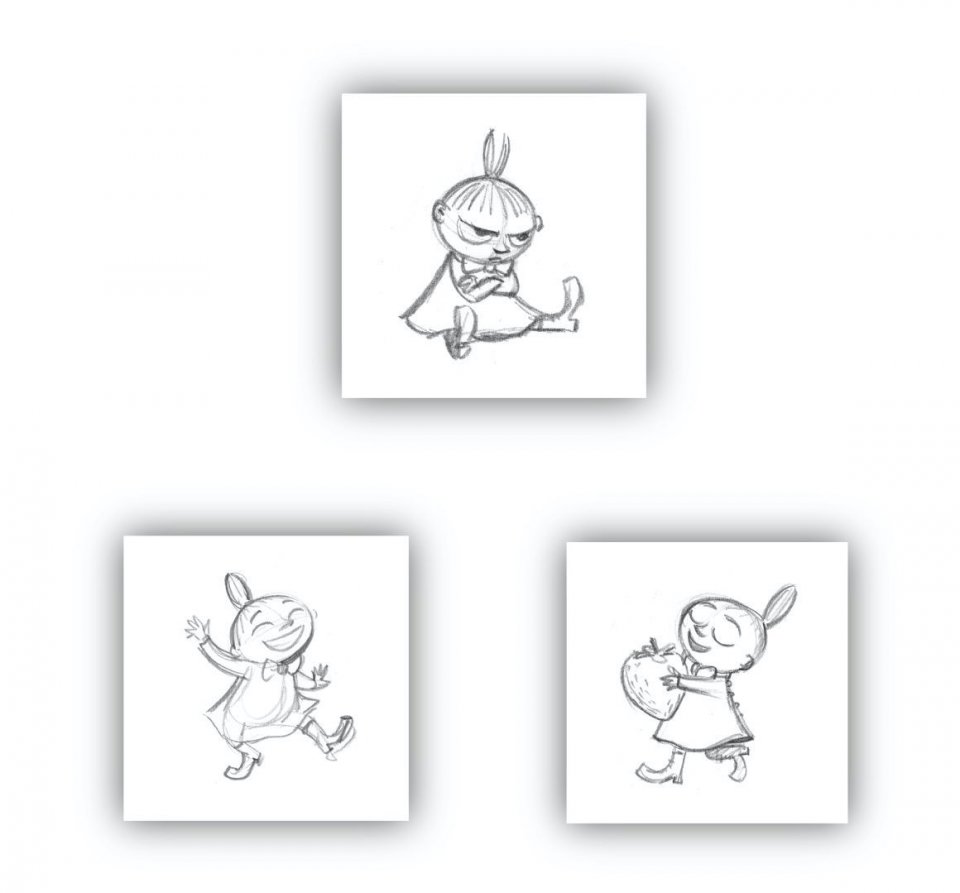 Protect your table from tea stains with the fun Little My coasters by Opto Design! The glass coasters come in a pack of six – choose the one that matches your mood the best!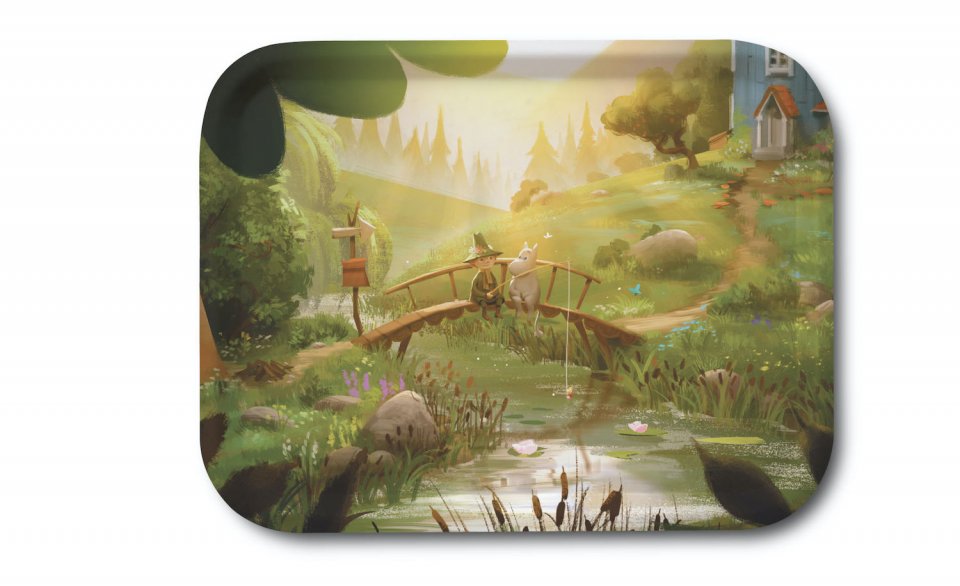 Opto Design has also created this beautiful tray featuring Moomintroll and Snufkin fishing on the bridge. The tray is made of high quality wood in Sweden.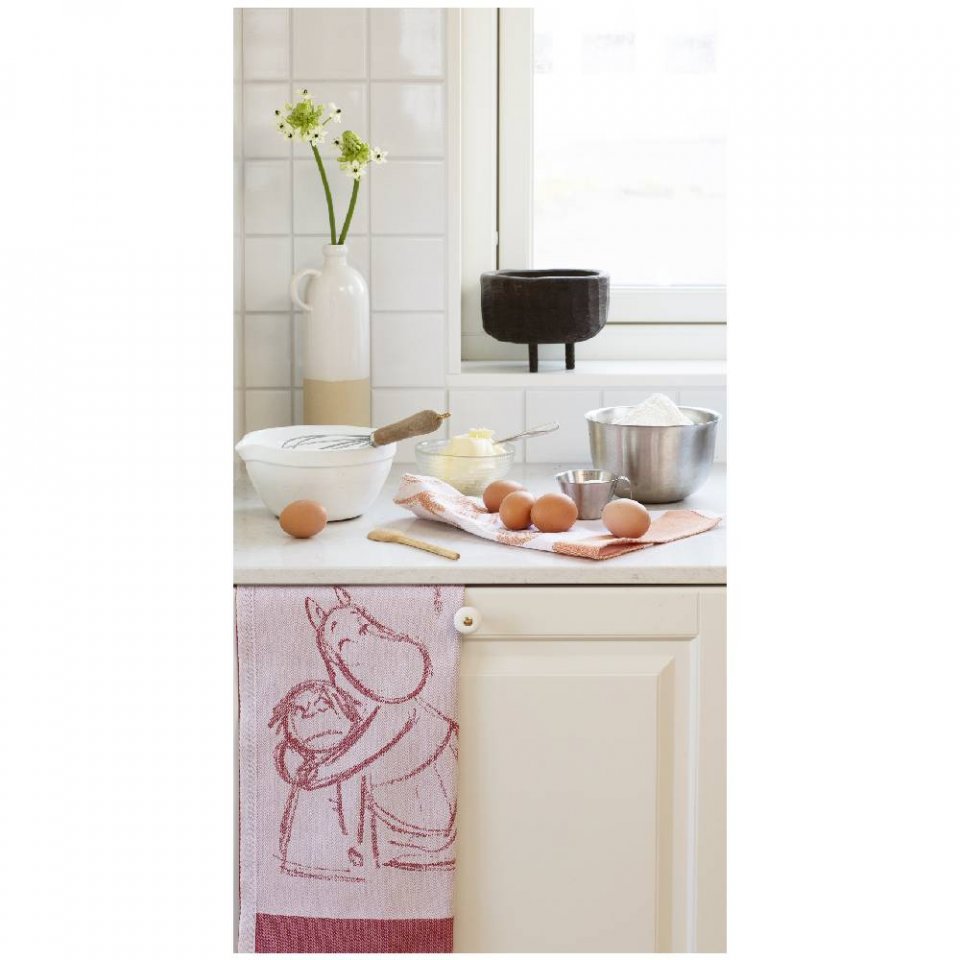 Ekelund's kitchen towel is so pretty that it works as part of the decoration! The towel is made of organic cotton and features Moominmamma together with her maid Misabel.
Take a look at our entire selection and find your new favourite Moomin products on our webshop!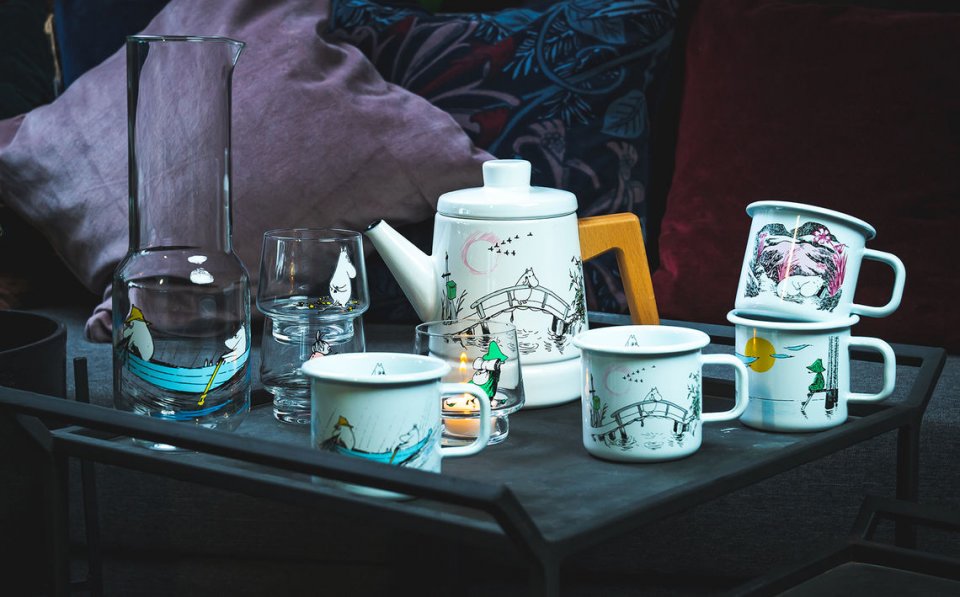 26.2.2021
We collected a list of beautiful Moomin products to make your home more magical. Enjoy a Moominous feeling at home from morning coffee till bedtime!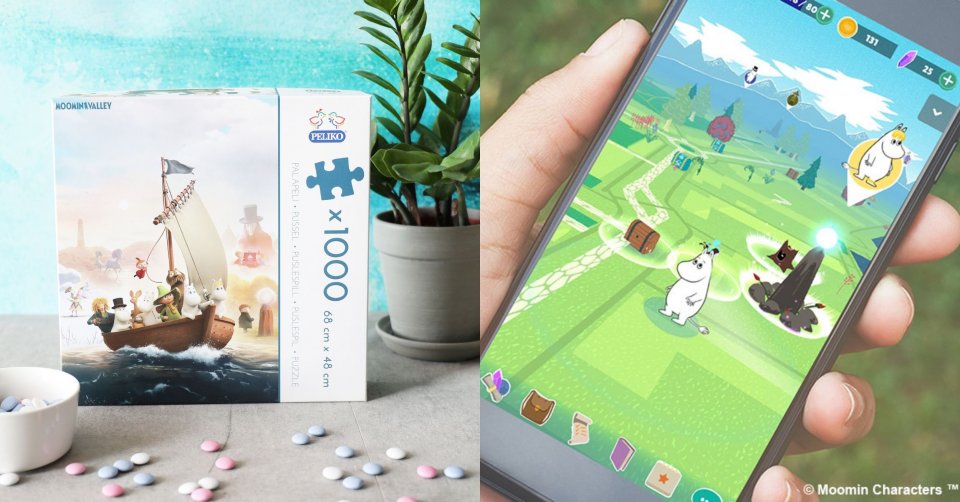 17.3.2021
Did you know that there are many different Moomin-themed jigsaw puzzles, board games and mobile games available? Here is a list of fun games for a Moominous game night!