On Tuesday we had the privilege to visit the Forssa Museum and its new permanent exhibition City of Colourful Cloth.
Finlayson, one of the most significant textile companies in Finland, was founded in 1820 when Scottish machine engineer James Finlayson established a cotton mill in Tampere. In 1934 Finlayson & Co. expanded its range of products to include printed fabrics and oilcloth after acquiring its competitor, Forssan puuvillatehdas. The company was now called Oy Finlayson-Forssa Ab. First the designs for printed fabrics were bought from abroad but in 1951 a studio was founded at the Forssa mill, where designers with art training were hired.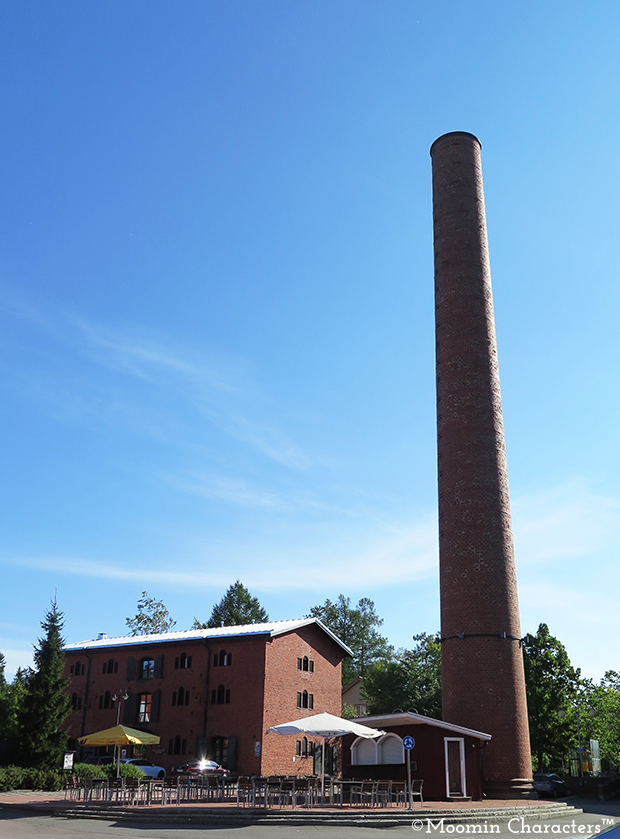 Forssa Museum is situated in the historical and extremely beautiful Spinning Mill Area in Forssa, Finland. The new permanent exhibition City of Colourful Cloth tells how Forssa evolved from a group of farming villages in the middle of the 19th century into a modern industrial city.
A large variety of examples of old designs can be seen at the museum and yes, there were also Moomins! Below you can see the rotary print cylinders of rotary printing press machines that have produced kilometres of colourful cloth!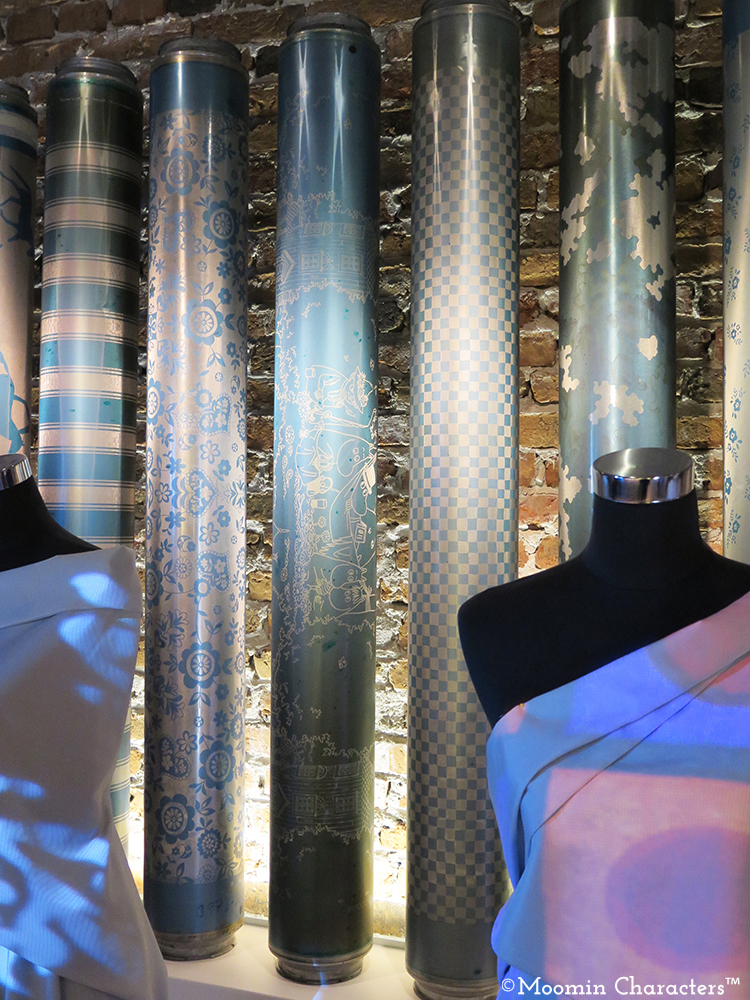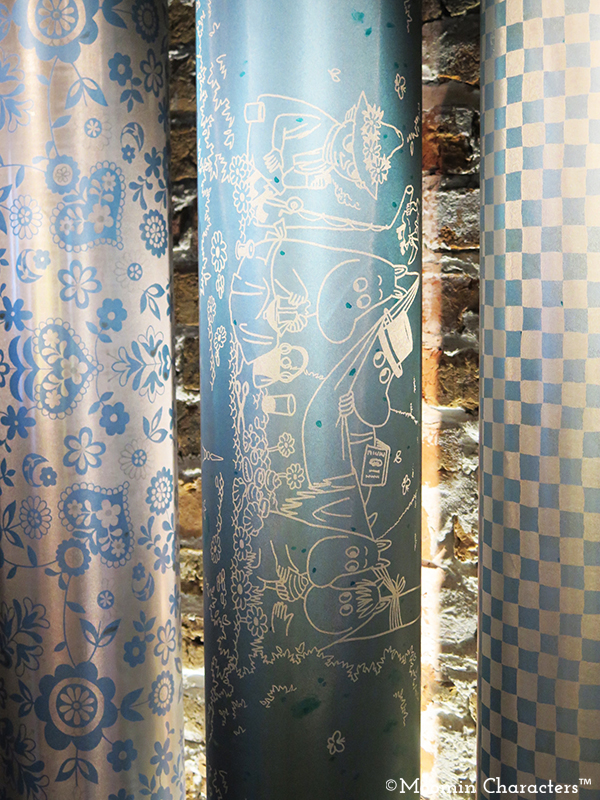 We also got to see the Forssa Textile Archive which contains around 500 meters of shelves full of model books, design sketches, documents of fabric printing as well as photos and marketing materials from the 1850s to the 2000s. We even found some Moomin prints and full of excitement we wait for what else is revealed from the archive later on!