"There was nothing in sight except falling snow, and Moomintroll was caught by the same kind of excitement he used to feel at times when he was wading out for a swim. He threw off his bath-gown, and himself headlong in to a snowdrift. "So that's winter too!" he thought. "You can even like it!""

-Moominland Midwinter, 1957
Because we can't hibernate all winter like the Moomin family, we have to enjoy the winter in other ways! Adventures in the snow, warming up by the fireplace and reading books with your woolen socks on make any winter day a bit more enjoyable. You can find the most Moominous products for winter days from our webshop! 

Best tips for Moominous snow days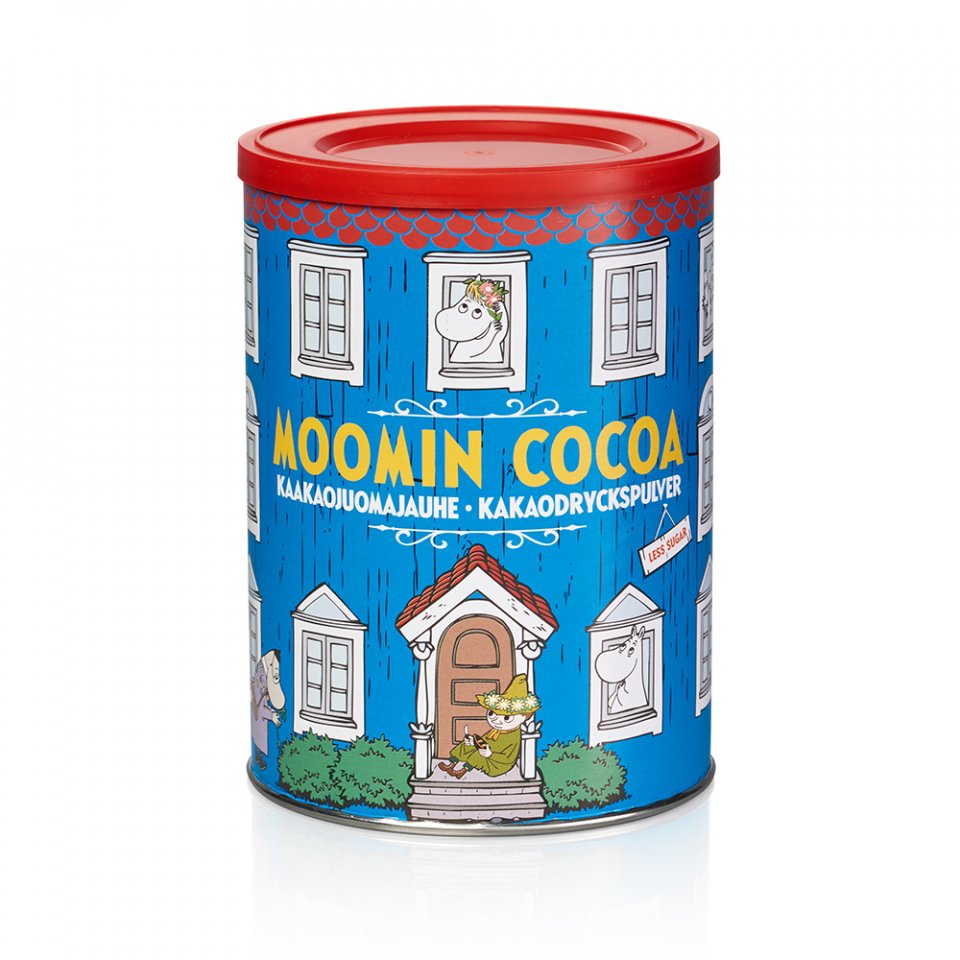 Nordqvist's Moomin cocoa warms up even on the colder days! What could be better than a steaming hot cup of cocoa after a long day outdoors?  
The perfect mug for the cocoa is naturally Muurla's Winter Trip enamel mug. The durable mug can also be used outdoors, meaning that it's suitable for all kinds of winter adventures. The illustration on the mug inspires one to play with snow – maybe this time you can create a snow Moomin?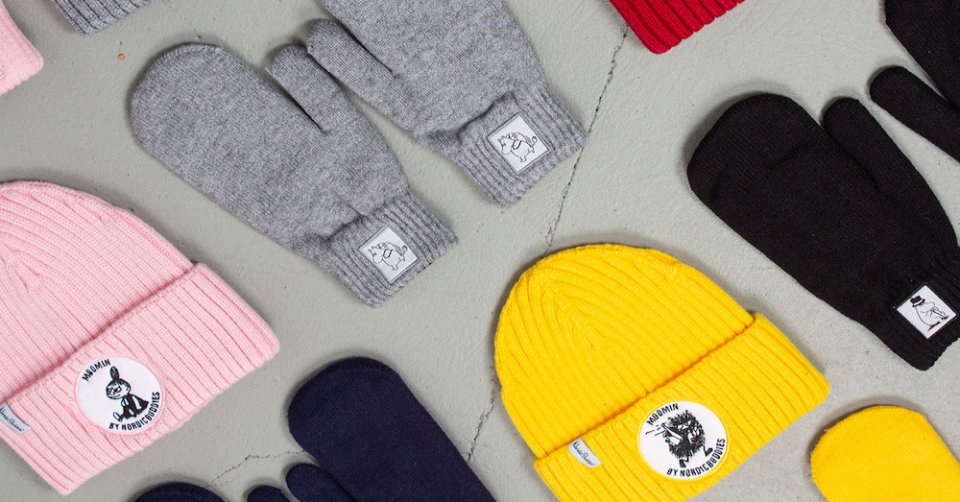 To be able to fully enjoy winter, you need proper clothes. Nordicbuddies' beanies are a must to avoid freezing. How about a Little My beanie to keep your ears warm? And a matching one for the small and fiery, of course!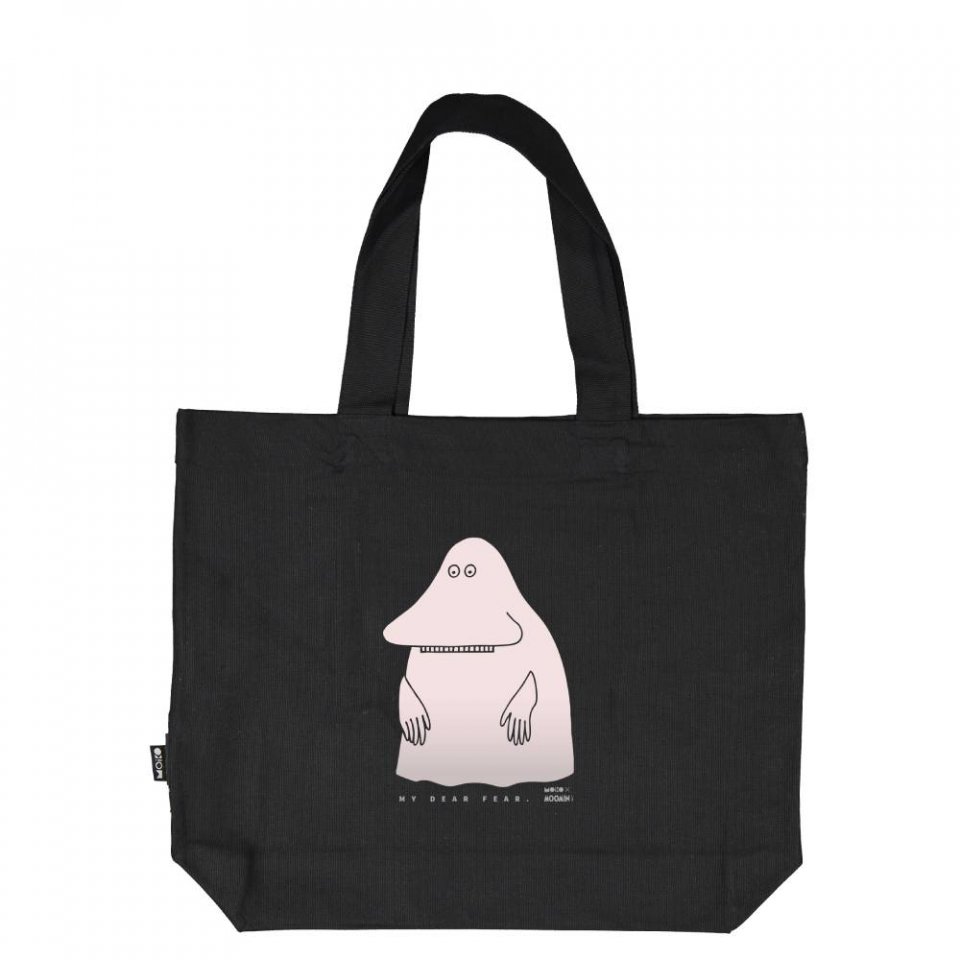 Even though the days are getting longer, the evenings are still dark. Moiko's Groke tote bag has a reflective print which ensures that you will be seen also in the dark. There is a small pocket inside the bag for keys and other important items, making it perfect for the daily grocery shopping.
Make your days at home Moominously cozy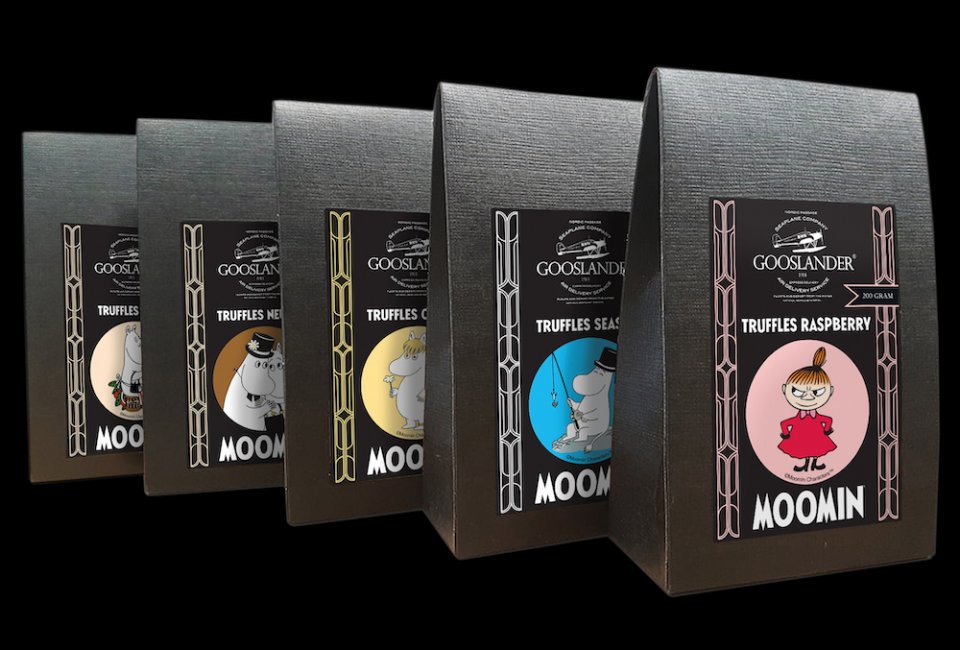 On the days when you just don't want to go outside, wrapping up in a blanket by the fireplace is the best. And what's more perfect than combining that with a good book, some chocolate and a cup of tea? Gooslander's orange truffles melt in your mouth and go perfectly together with Nordqvist's wintery tea collection.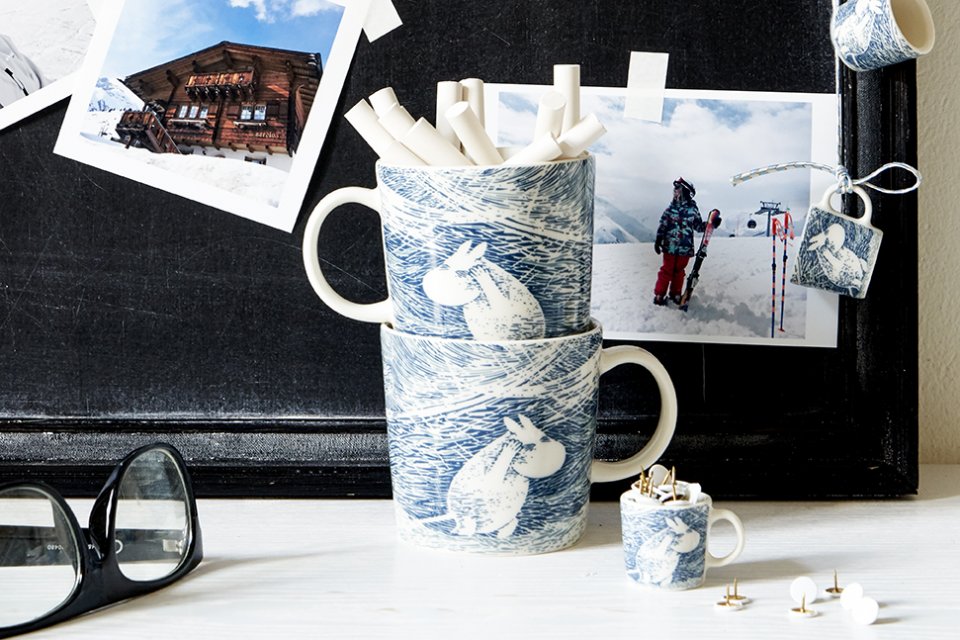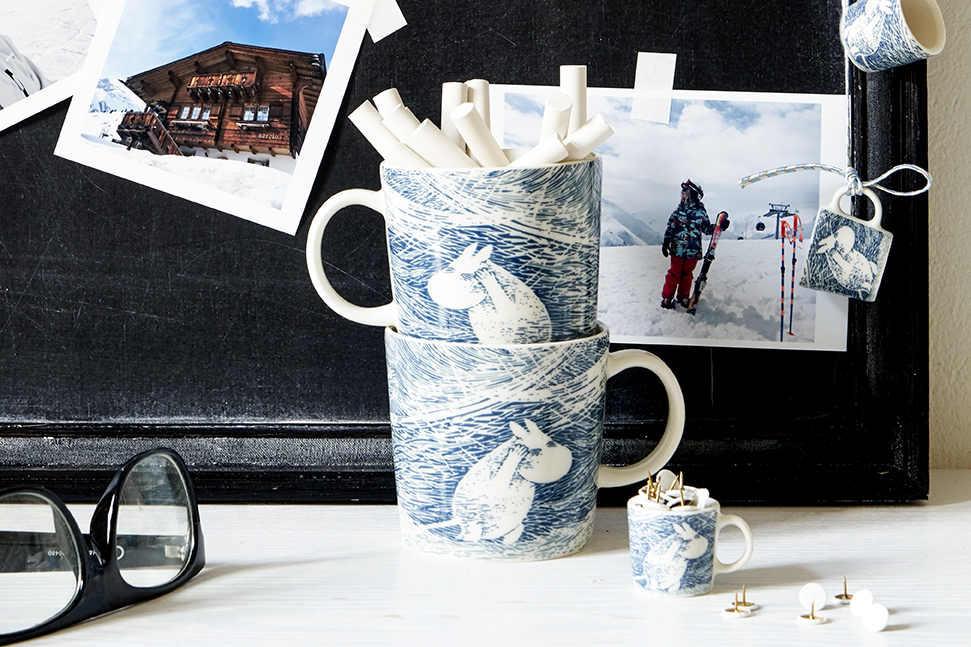 The best tea mug is of course Arabia's winter mug. When there's a blizzard outside, you can enjoy a cup of tea and thank yourself for not having to be in Moomintroll's shoes. The mugs come also in miniature sizes, perfect as decoration or for doll tea parties.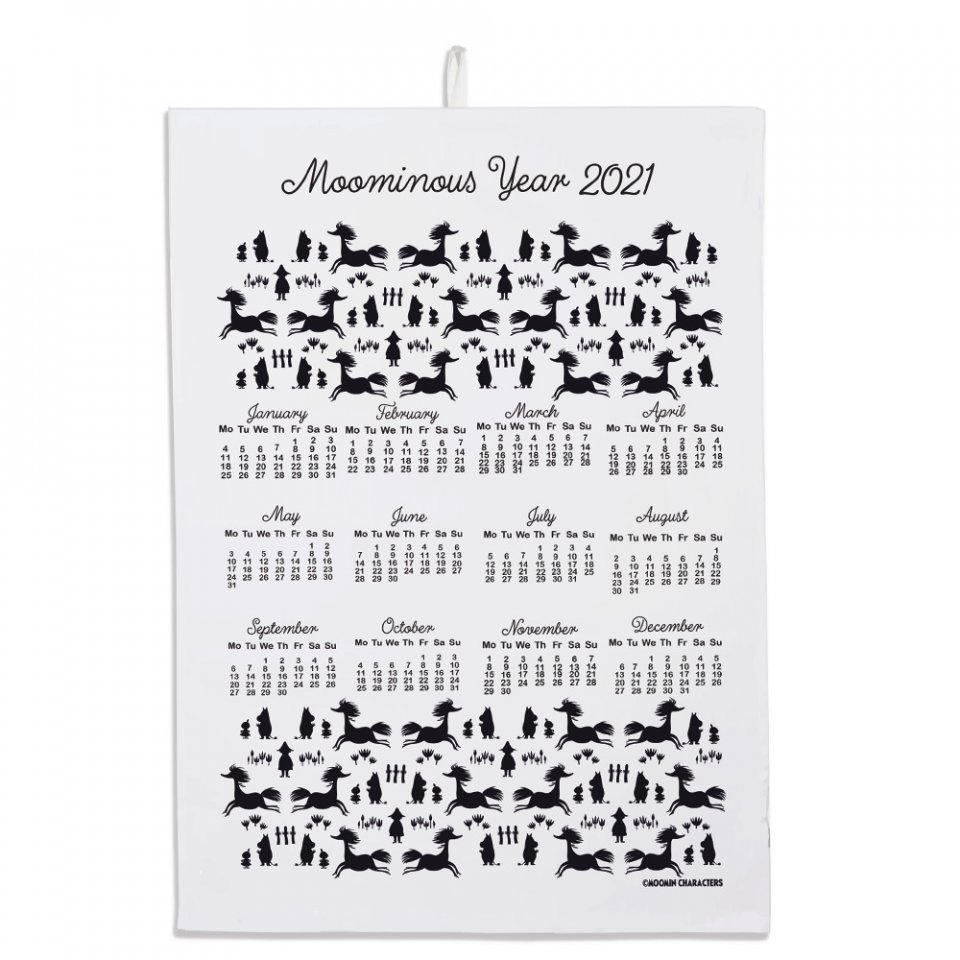 And if you just can't wait for the spring, HuiGee's towel is perfect for you. You can count the days with the help of the calendar printed on the towel! It's also perfect as a gift for someone, whose 2021 is especially memorable. 
With the help of these products, it's easy to like winter! Check out more Moomin products from our webshop and make your winter more Moominous.