Moomin winter mug 2015 was presented yesterday at the AW2015 press conference of Fiskars! The new winter mug is called Hibernation / Winter Sleep (Talviuni in Finnish).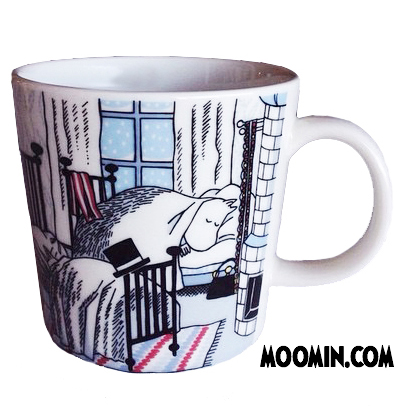 Besides the mug there will also be bowl, mini mugs and two spoons; Hibernation and the Ancestor. Seasonal products are available in October 2015.
Remember our unique Moomin event at Moomin Shop Itis, Helsinki on June 16th! Meet the Moomin mug designer Tove Slotte and get her signature for your own Moomin mug!