Ok, so it's the last day of January but seeing it's Friday and all we thought we'd publish it today. This one features Moomintroll from comic book cover number 8. Our other wallpapers are also still available on the blog.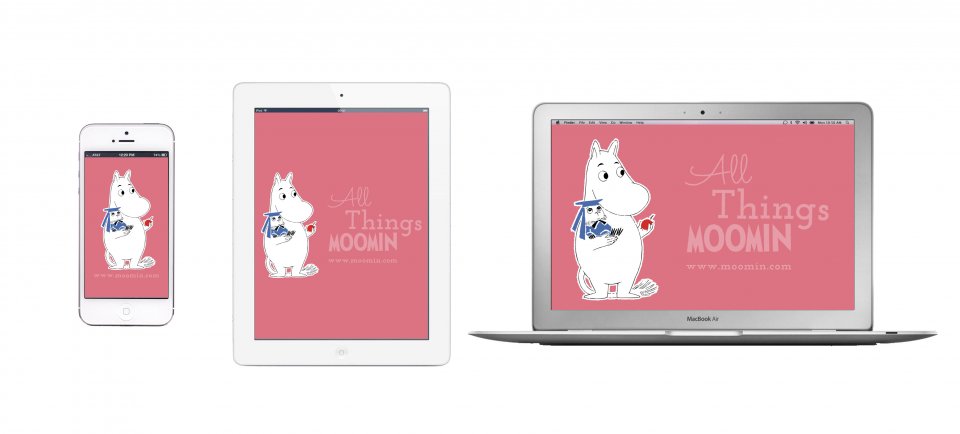 We made three different sizes of the desktop version:
For the iPad and other pad devices we have two sizes which work both vertically and horizontally:
Original for iPad and iPad 2 (1424 x 1424)
iPads with retina display (2448 x 2448)
For the iPhone and other phone devices we have:
Original resolution up to 4S (1360 x 1040)
iPhone with retina display (1536 x 1040)
Click on the links and download your own Moomin wallpaper. Then set is as your wallpaper as you normally would. There's nothing more to it.
It appears that Apple's iOS7 parallax view zooms in on the image. To prevent this from happening on your iPad or iPhone go to Settings > General > Accessibility > Reduce motion > Switch to 'on' position. That will let the image scale properly.
Please let us know if you're having any trouble installing your Moomin wallpaper.
Have a great weekend!