Helsinki, the capital and largest city of Finland, will celebrate and entertain residents and visitors on its birthday, 12 June.
Helsinki Day is special day also for all Moomin and Tove Jansson fans because the day will also be celebrated by launching a new GORGEOUS Moomin-themed Helsinki city map!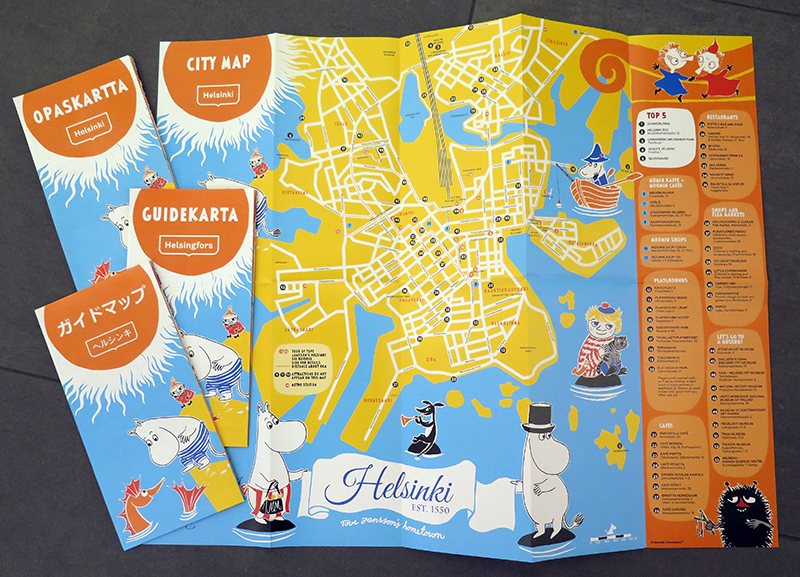 The map presents you the hometown of Tove Jansson, the creator of the Moomins. How about taking a tour of Tove Jansson's Helsinki? Or visiting the official Moomin shops or the Mumin Kaffe Moomin cafés in Helsinki?
The map is beautifully illustrated by Riina and Sami Kaarla and available in four different languages – Finnish / Swedish / English / Japanese. Get your own copy from Moomin Shops or Mumin Kaffe cafés in Helsinki or visit the Helsinki Tourist Information at Pohjoiseplanadi 19, in Helsinki!
Photos: Moomin Characters