As we wrote already in April, Uusi lastensairaala 2017, New Children's Hospital 2017, is a project building a new children's hospital in Helsinki, Finland, which will replace the outdated facilities of the current children's hospitals. The hospital is built based on the needs of the children, the caretakers and the families. 
This new hospital is about good endings – like the stories of Tove Jansson. Therefore Tove Jansson's Moomin stories will serve as an inspiration for the decoration of the hospital – the setting will be based on the archipelago and the sea, forests as well as space and stars.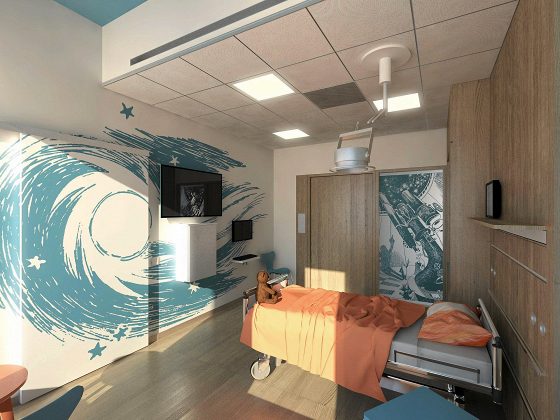 Photo: SARC Architects Ltd / HS
Together with art, music, pictures and literature, it is possible to create a healing and inspiring environment for the seriously ill children. Hospital's each floor will be designed according to one Moomin story but without the Moomin characters. Stories are highlighted more on the abstract level.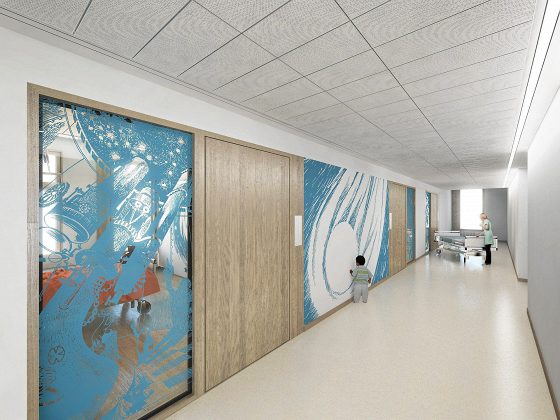 Photo: SARC Architects Ltd / HS
Anne Berner, Chairman of the New Children's Hospital 2017 says in the interview of Helsingin Sanomat that the Moomin stories and their themes are perfect for the hospital while they are dealing with for example death, grief, presence, forgiveness and friendship.
In almost every Moomin book by Tove Jansson the characters are in some new and unidentified environment. In the stories it is often repeated that the world can't always be understood and this desperate feeling may also be present in the everyday life of families that have been encountered for example the child's serious illness.
The importance of close family ties are one of the strongest themes of the Moomin books. Because Tove Jansson has succeeded in creating a magical and inspiring world around these themes, the Moomin stories were natural choice for the main theme of the new Children's Hospital.
The new Children's Hospital has been granted the right for the license free use of the Moomin stories.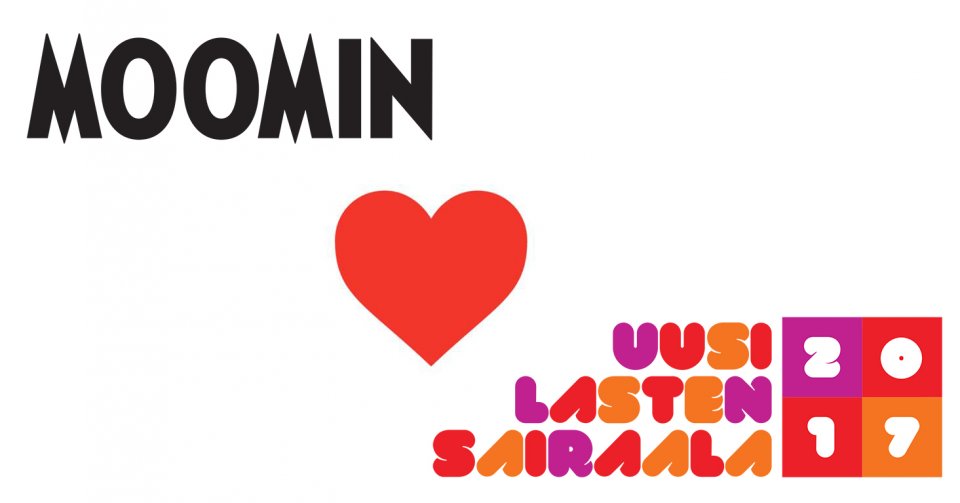 Construction work of the hospital begun in August 2014, and the hospital specialised in the children's special health care opens during the year 2017.