Papu, a Finnish brand known for its bold designs, has launched women's apparel for their second Moomin collection, Freedom. The unique black and white pattern is adapted from Tove Jansson's illustrations in the novel Comet in Moominland, also seen in the kids' collection launched in January 2023.
The illustration that inspired this latest collection shows Moomintroll diving freely in the underwater world. In the original story, Comet in Moominland, from 1946, Moomintroll ends up on an adventure with Sniff and follows a mysterious path to the sea. He explores the magic underwater, pearl-fishing amongst forests of seaweed.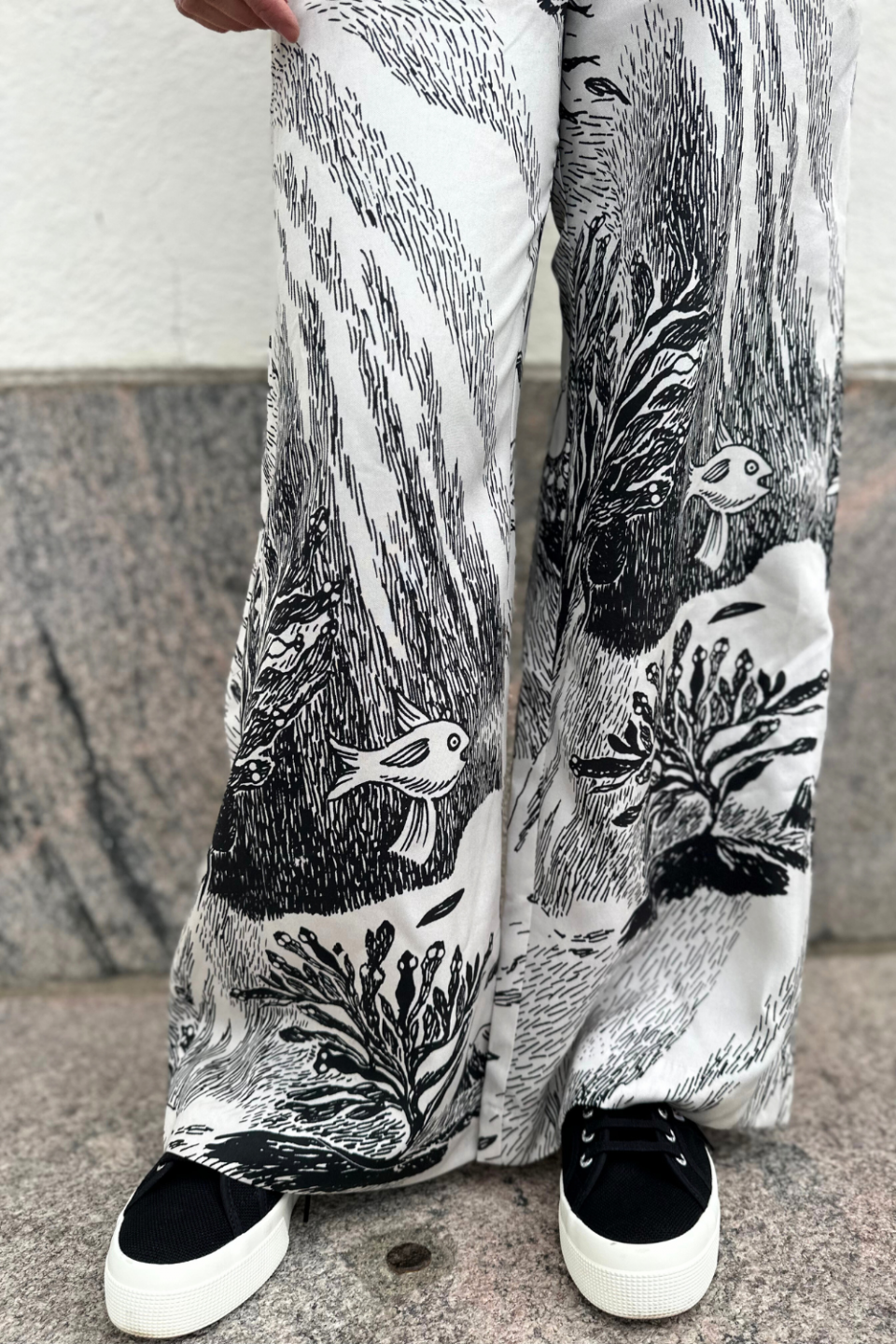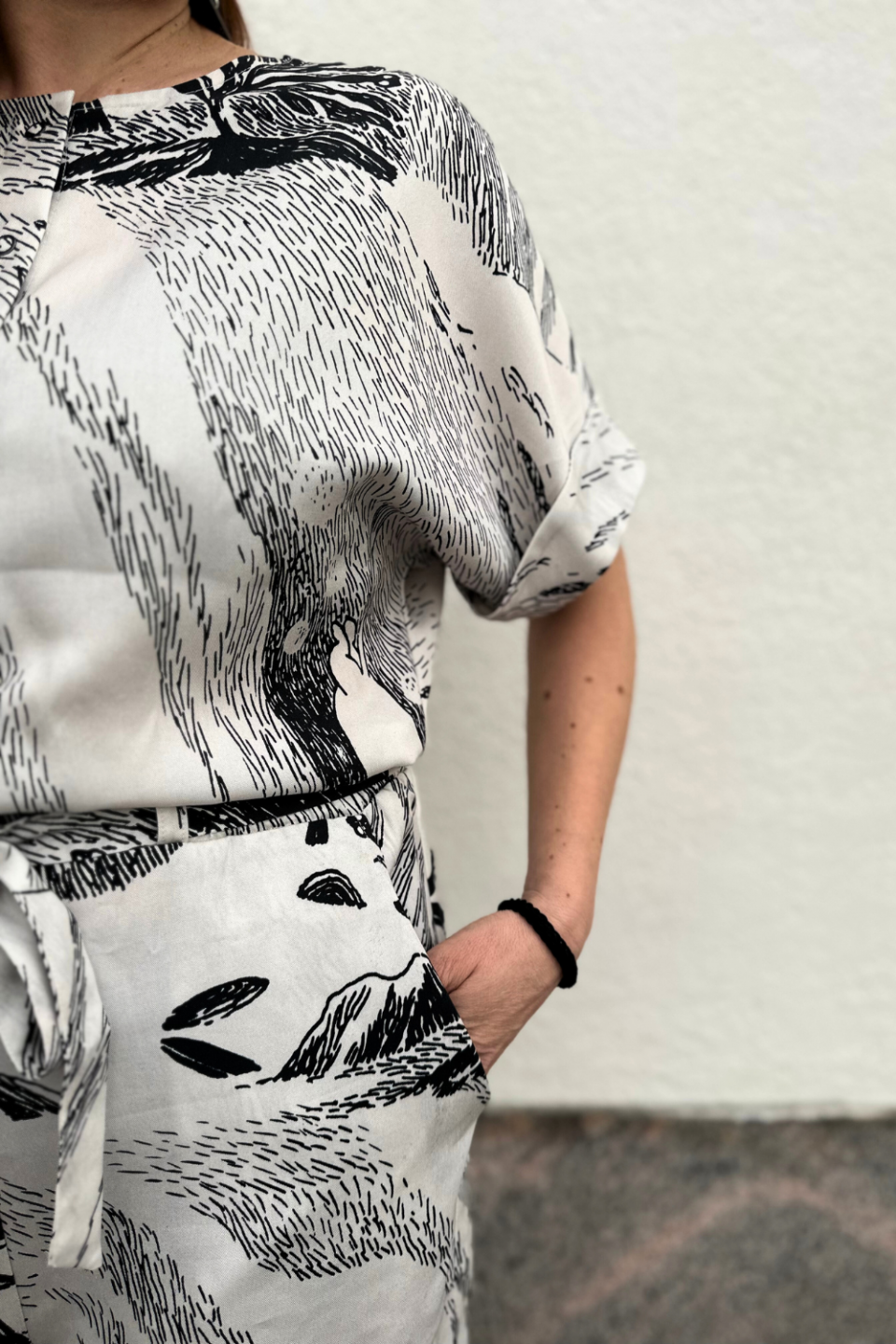 "It must be the sea!" exclaimed Moomintroll with a whoop of joy, and he started running upwind, his heart thumping with excitement, for if there is anything Moomintrolls really love is bathing.
(Comet in Moominland, 1946)
Papu has always admired not only Tove Jansson's distinctive illustrations, but also her stories, with strong values beneath the surface that convey courage, equality and pioneering spirit. Through this story and its ink drawing illustrations as the base of the new Papu Design pattern, the Freedom collection sends a message that everyone needs adventure and freedom.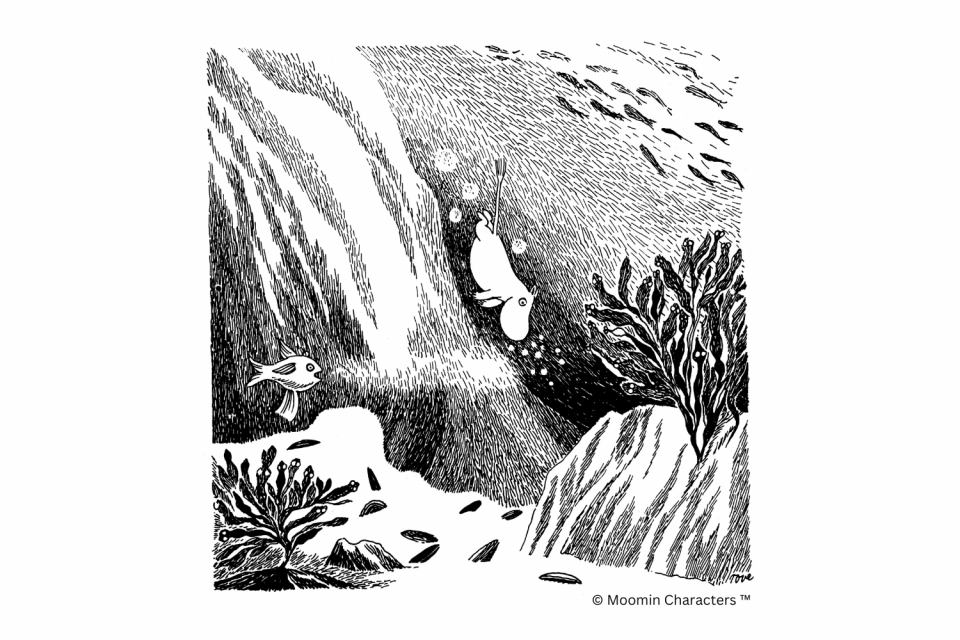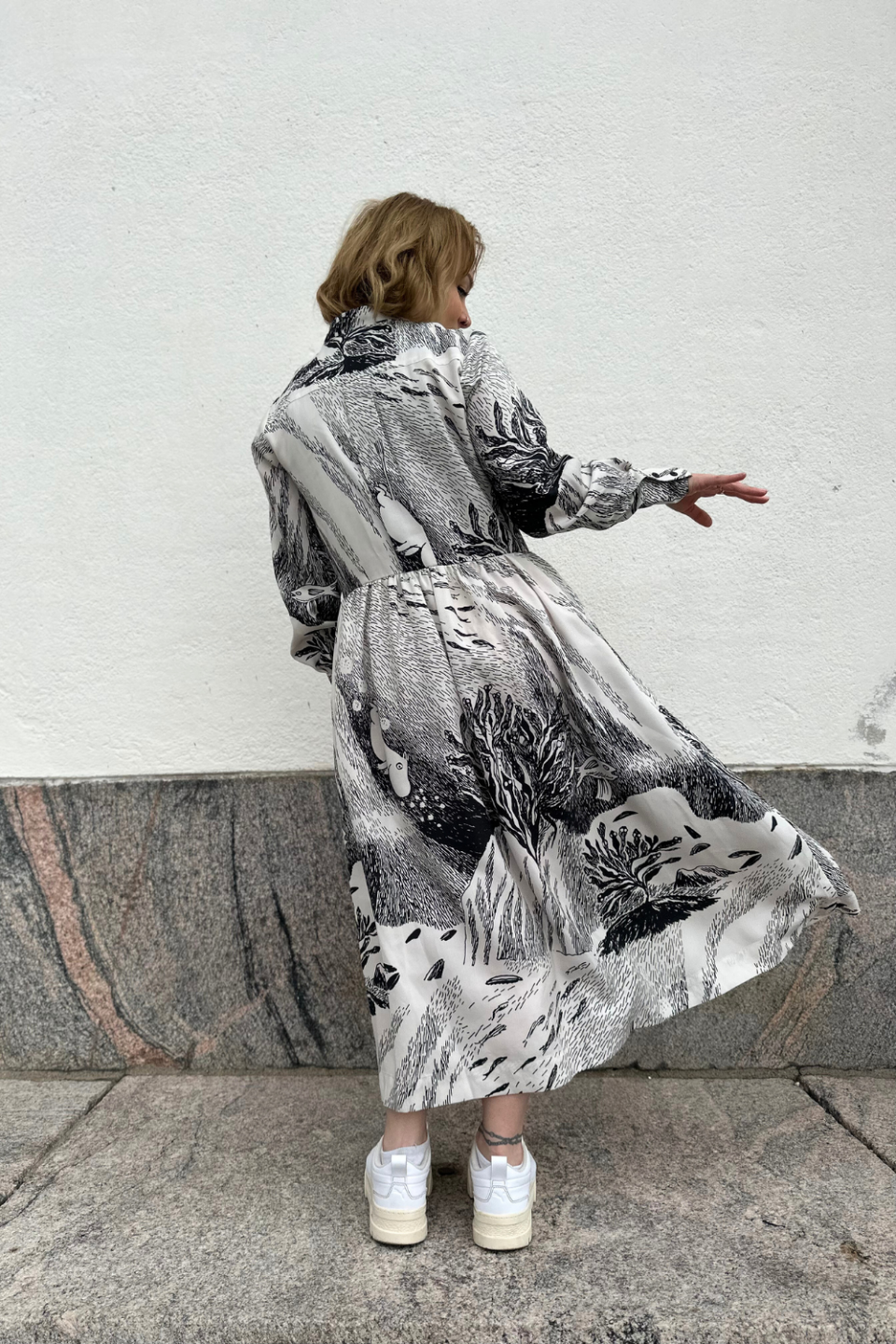 The scale of the collection's pattern is large, in order for Tove Jansson's vivid and graphic drawing lines to stand out. "Tove Jansson's delicate but determined line work and composition inspired us greatly", says Papu's print designer Hanna-Riikka Heikkilä.
This limited edition collection includes sustainable and high-quality items for women and children. The kids' items were launched in January 2023, with the women's apparel now completing this distinctive collection. The clothes make for beautiful statement pieces, with this timeless yet unique pattern.
Moomin x Papu Design Freedom collection 
✨ The apparel in the collection is all made in Europe, using luxurious lyocell wood pulp-based fabric as well as high-quality jersey knit made from organic cotton elastane blend.
✨ This collection comes less than a year after Papu's first Moomin collection.
✨ The women's dresses and jumpsuit are now available in the Moomin Shop.