We all love our Moomin mugs and so far more than 60 mugs have been released. But did you know that the first one was made back in the late 1950s?
This is the first part in a series about the fun, loveable and highly collectable Moomin mugs. We'll try to tell you a little bit about each one, the characters on them and find the original artwork used to draw the illustrations.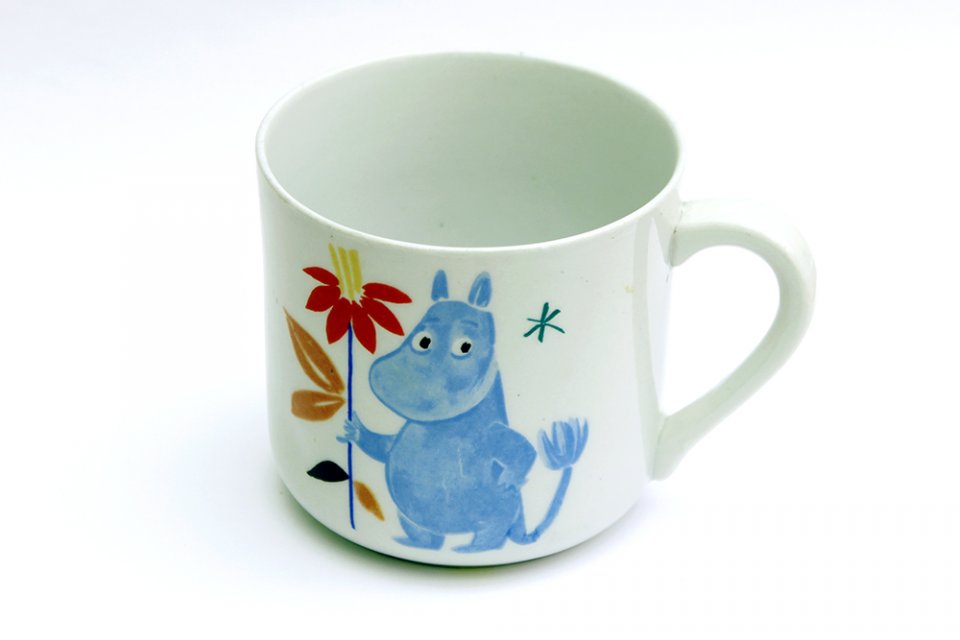 The company behind the mugs, Arabia, has a history that goes back to 1873 when it was founded by a Swedish company called Rörstrand. Arabia has since its inception made numerous tableware series and many have been made especially for children.
Arabia's first Moomin children's tableware and a series of small figurines (a blog post about them is coming up later) were put into production towards the end of the 1950s. Tove Jansson designed the pictures on the dishes while Tove's mother, Signe Hammersten-Jansson, designed the ceramic figurines.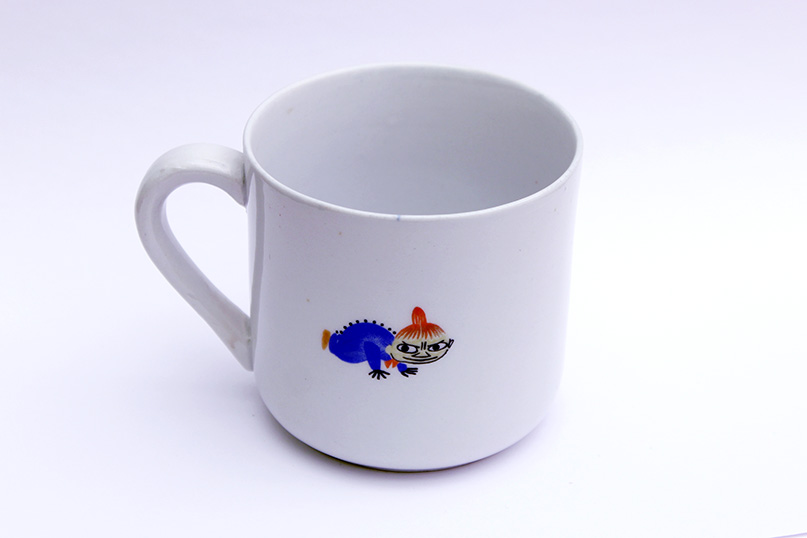 The shapes of the children's dishes were designed by Arabia's long time designers Kaj Franck, Kurt Ekholm and Kaarina Aho.
The cups and plates were decorated with Moomintroll, Snorkmaiden and Little My characters. Here is also the original package they came in.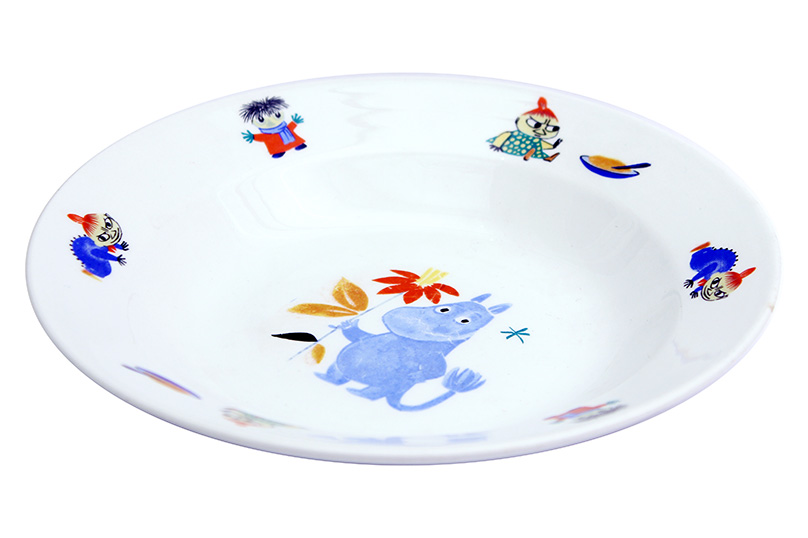 It goes without saying that the series is quite rare these days. They do pop up at auctions every now and then, but be prepared to pay upwards of 1000-2000 euros for a set.
It would take another 30 years for the next Moomin series to appear but in 1990 Arabia released their next mug. And that is what part 2 in this blog series is about. Stay tuned.
If you would like to have a Moomin mug of your own, we feature many of them on the official Moomin site. Even though we don't have all of the mugs that have been released, we've tried to find all of the mugs that are still in production.
We've also uploaded photos of almost all them to Facebook. Check out the album:
//