The new knitting book by Novita and Otava Publishing is a dream come true for all knitting Moomin fans. Onnelliset villasukat – "Happy woollen socks" is full of Moomin-themed knitting patterns, designed by well-known Finnish pattern designers.
The 29 patterns feature the Moomin family, as well as Hemulen, Stinky, the Hattifatteners and other popular characters from Tove Jansson's Moomin stories. There are patterns for both children and adults – everyone will certainly find a design they like from the book!
All of the patterns are designed for Moomin x Novita yarns. The yarns, inspired by the Moominhouse and the Moomins, are playful and full of colour and can be combined with each other in creative ways.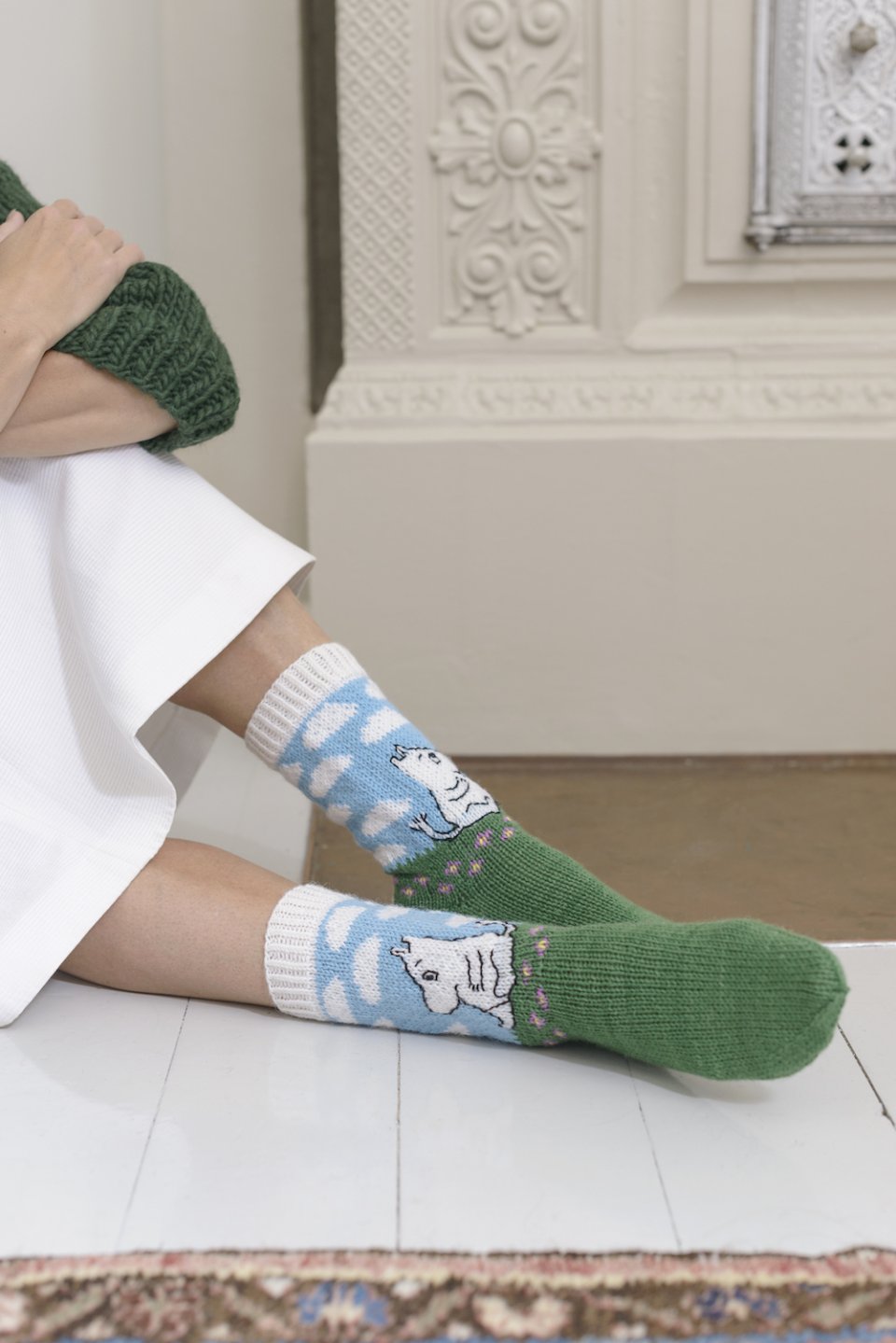 The book is not only filled with inspiring patterns, but it's also beautiful to browse through. The images are full of warmth and beauty – you can almost imagine yourself wandering around the Moominhouse wearing woollen socks while looking at them!
Part of the Reading, Writing and the Moomins initiative
The patterns are named after each of the 29 letters in the Finnish alphabet. The knitting book is a part of the Reading, Writing and the Moomins initiative, which aims to strengthen the importance and joy of reading and writing in the life of children, youth and adults.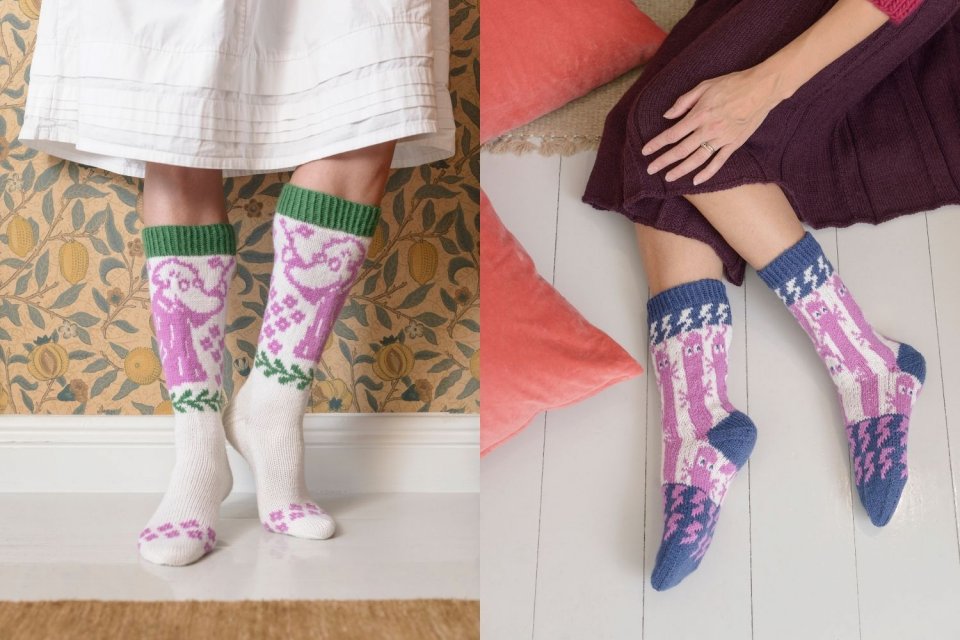 In the image above you can see patterns for letters H and W. The patterns are called Hemulin puutarha (Hemulen's garden) and Wohoo, Hattivatteja (Wohoo, Hattifatteners)!
The book is available in Finnish in Suomalainen kirjakauppa. Let's hope the book will be translated to other languages too so that more Moomin fans can enjoy the beautiful patterns!
Images: Roope Permanto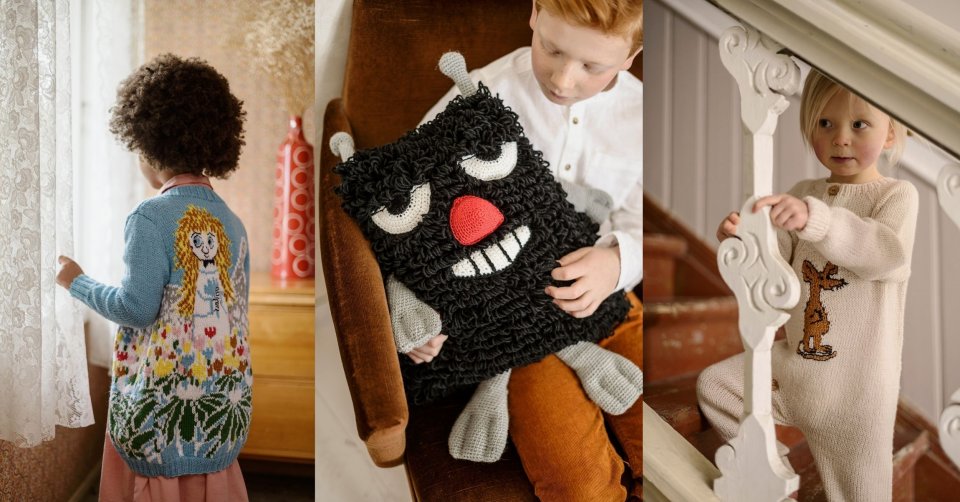 20.8.2021
The popular Moomin x Novita yarn collection is growing! The new Moomin yarn Huviretki is ideal for all garments for babies and children.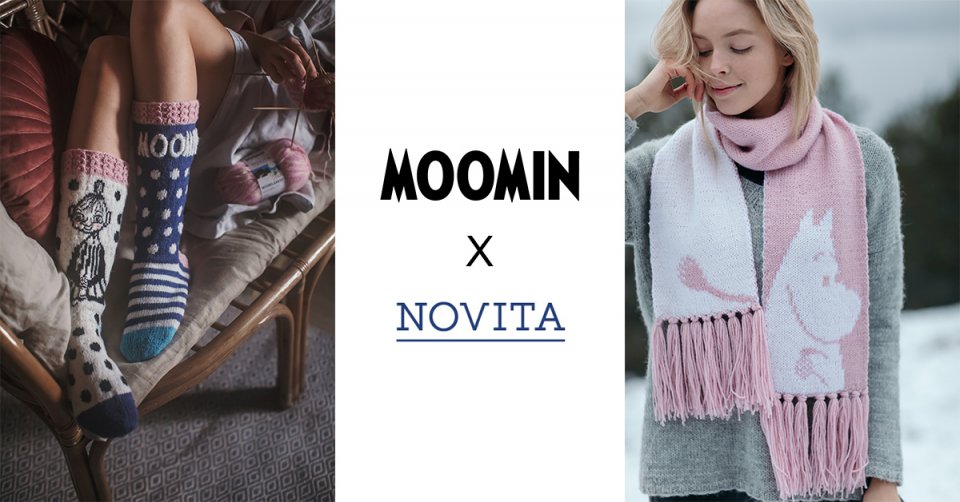 4.1.2019
The colours of the Moomin x Novita yarns are inspired by Tove Jansson's classic Moomin books: they remind us of the warmth of the Moominhouse and of the sea breeze in Moominvalley.…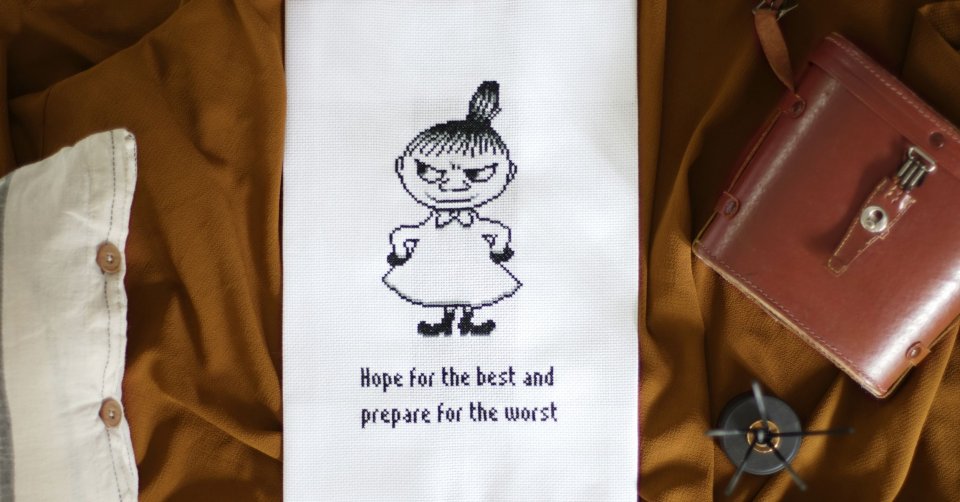 17.12.2021
Cross-stitch the lovely Moomins! The Folklore Company's first set of Moomin embroidery kits consists of nine different patterns.