Do your favourite holiday treats include gingerbread cookies and glogg? The traditional Nordic delicacies are now available also in Moomin versions!
Not many things beat the smell of hot glogg and oven-fresh gingerbread cookies during the holiday season! Cervera's new Moomin-themed glogg collection consists of delicious treats and beautiful tableware that will surely get you in the holiday spirit.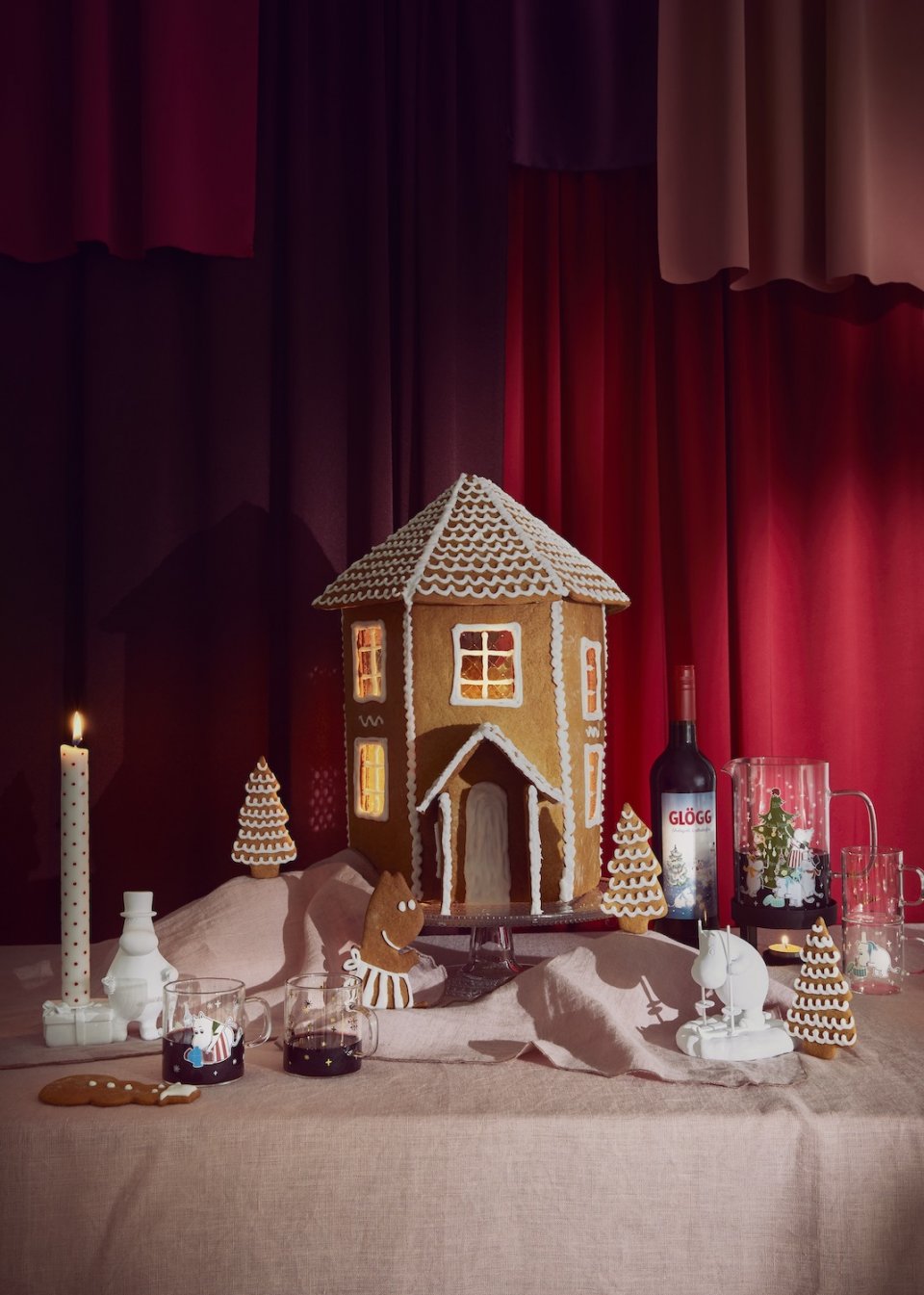 The collection has been inspired by Tove Jansson's short story The Fir Tree from the book Tales from Moominvalley and the illustrations are from the new picture book adaptation Christmas comes to Moominvalley. 
In The Fir Tree, the Moomin family is awakened from their winter sleep to encounter Christmas for the very first time. Unfamiliar with the holiday, the awakened Moomin family rushes into doing everything they can to meet the traditions of Christmas. Nobody helps them understand what to do or what to expect, which leads the family to think it is something scary.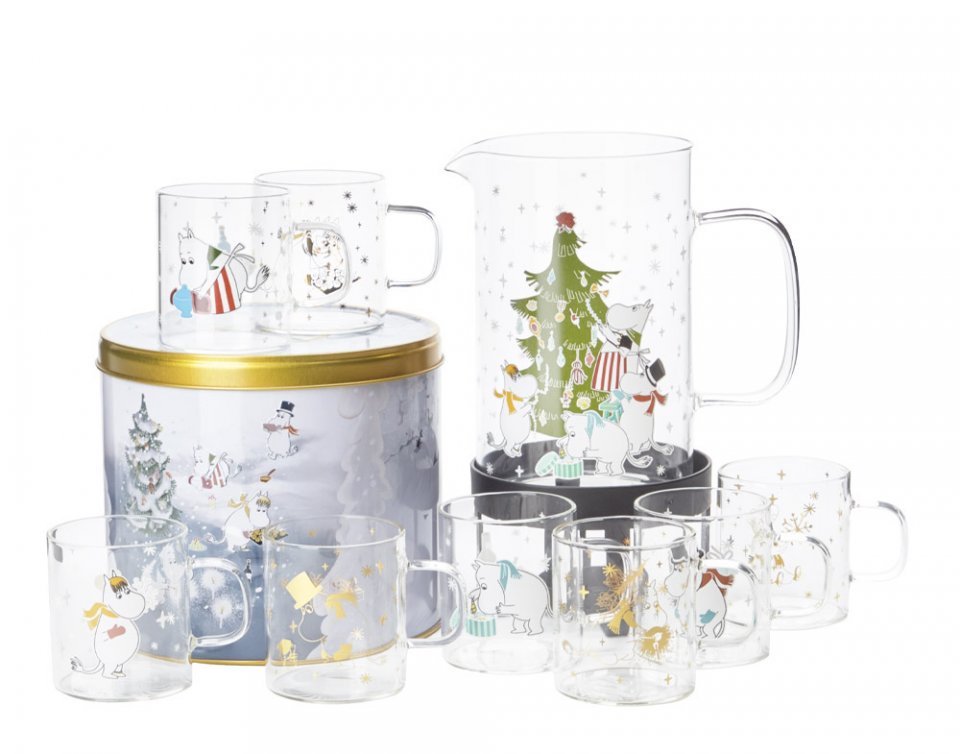 The wonderful collection consists of wintery treats and kitchenware: glogg mugs and a jug, gingerbread cookies, glogg and apple cider. All of the products are decorated with wintery Moomin illustrations. The beautiful mugs and jug are made of borosilicate glass, which makes them durable and thus perfect for all hot drinks.
The collection is available in Cervera's stores in Sweden. A limited number of glogg mugs and jugs will also be available in all Moomin Shops in Finland – we recommend you to act quickly if you want to get them!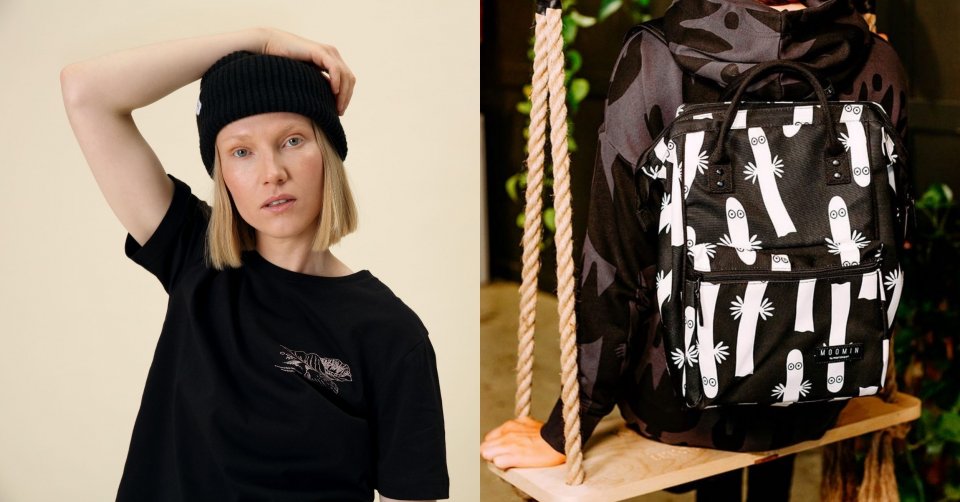 8.11.2021
Looking for the perfect gift for a Moomin fan? Look no further! We have picked out a collection of Moominous products to make your holiday shopping easier!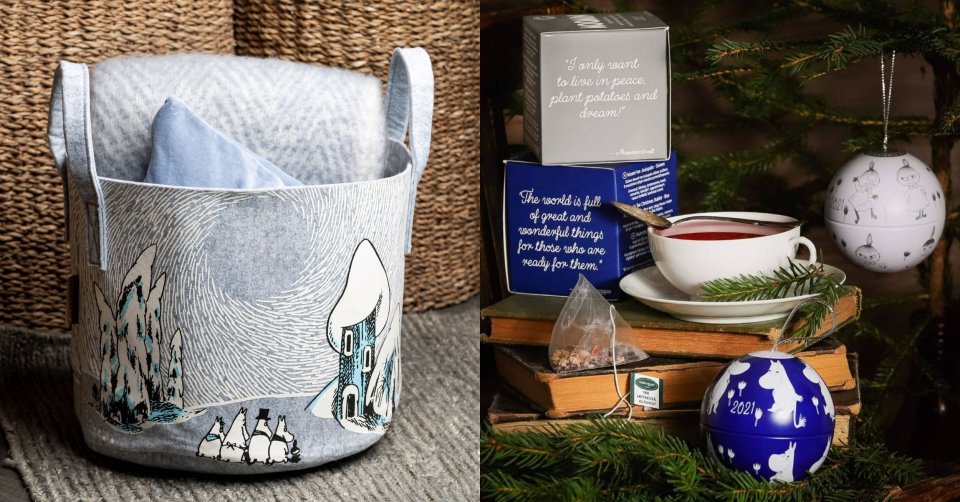 15.11.2021
As the holiday season is approaching, it's wonderful to add some light and warmth to the interior with wintery Moomin products.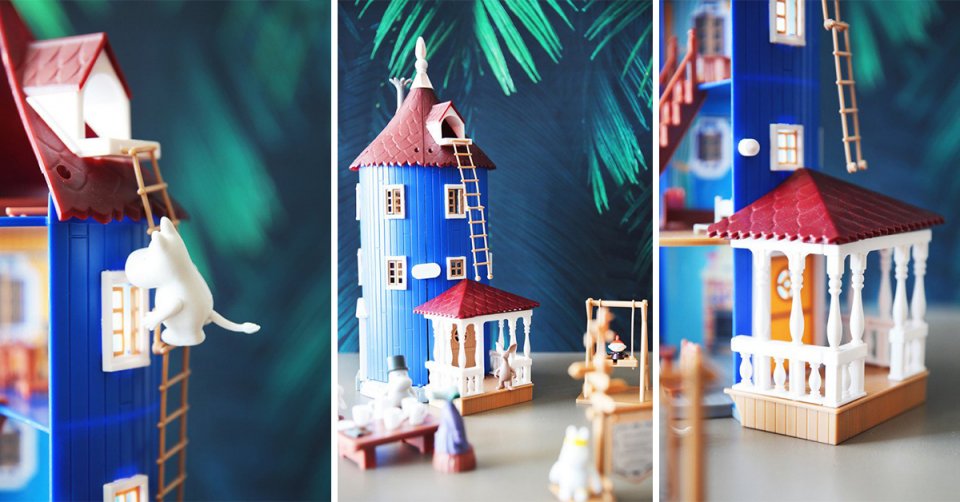 12.11.2021
From this article, you can find the loveliest Moomin toys, books, clothes and other holiday gifts for children of all ages!