Graduating is a special time in one's life. Finishing one chapter in life and moving on to the next one is something that is always worth celebrating! Take a look at our gift ideas for those finishing for example high school, kindergarten or higher education.
Below we have collected some Moominous gift ideas from the Moomin Shop for graduates of all ages! 
Gift classics with a Moominous twist
An excellent choice for a graduate is a timeless gift that will be valued for years to come.
Jewellery, a classic gift! The Moments necklace by Lingon Design is a gorgeous piece, perfect for both special occasions and everyday life. The timeless necklace, made of recycled sterling silver, has two shell halves seeking one another the same way that toffles and other small creatures seek the comfort of Moominvalley.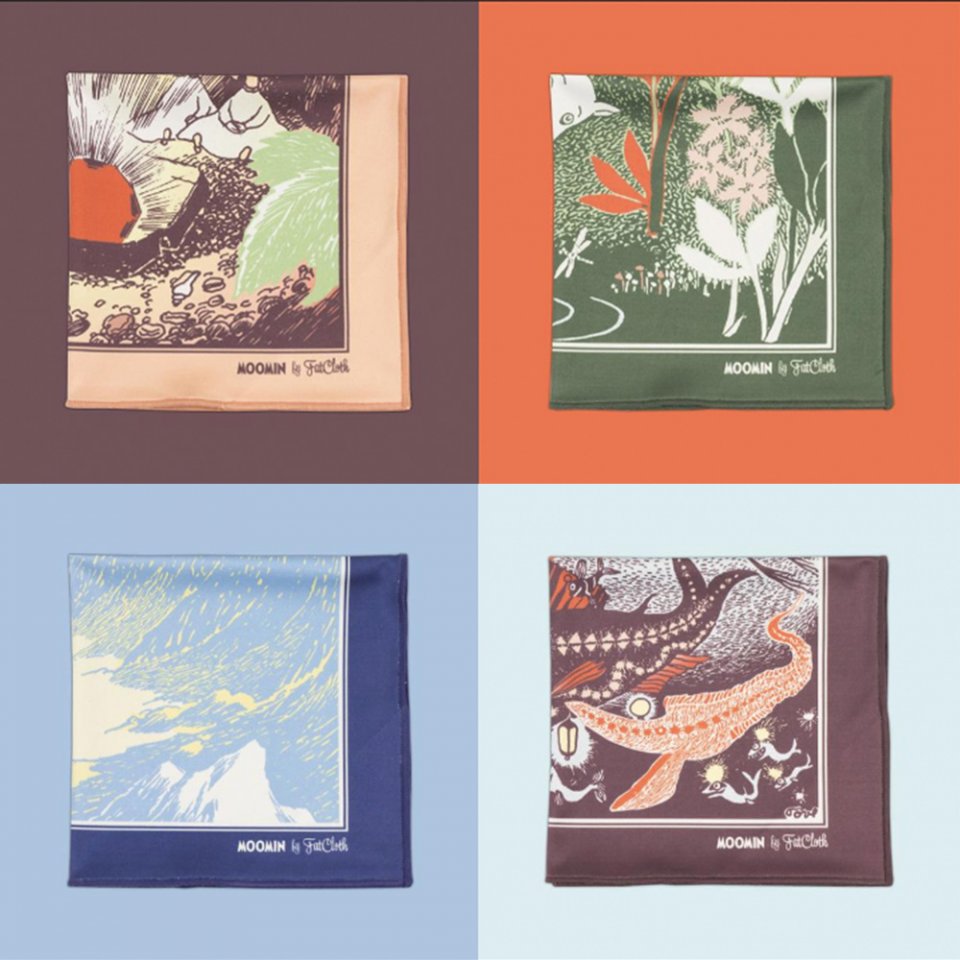 Timeless, stylish AND multifunctional – the pocket squares by FatCloth are a must-have for all wardrobes! The pocket squares feature beautiful illustrations from Tove Jansson's original works.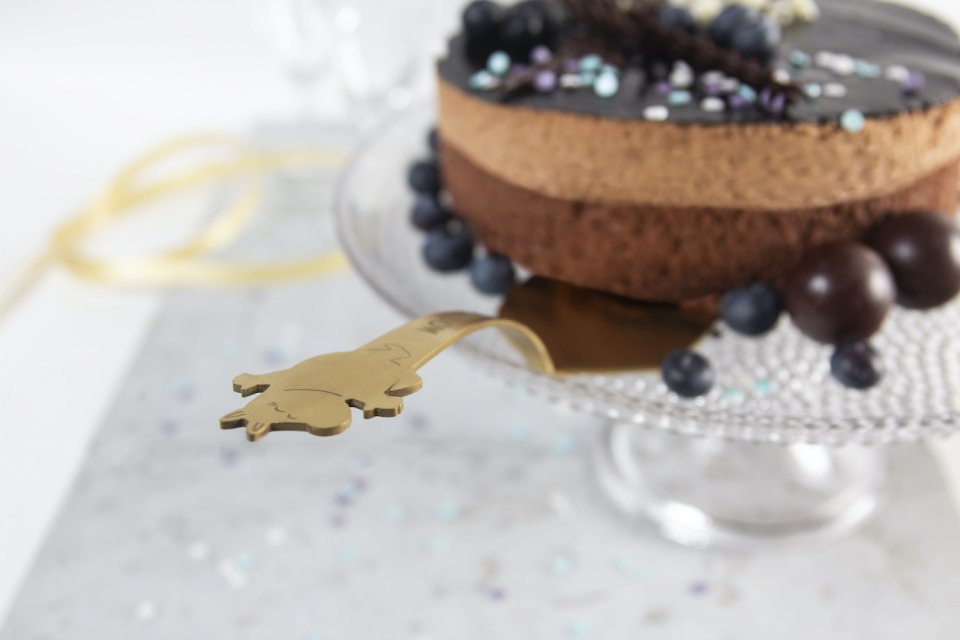 It's good to prepare for future celebrations, too! Pluto Produkter's cake server brings joy to the moments of celebration. The gold-coloured cake server features a happy Moomintroll!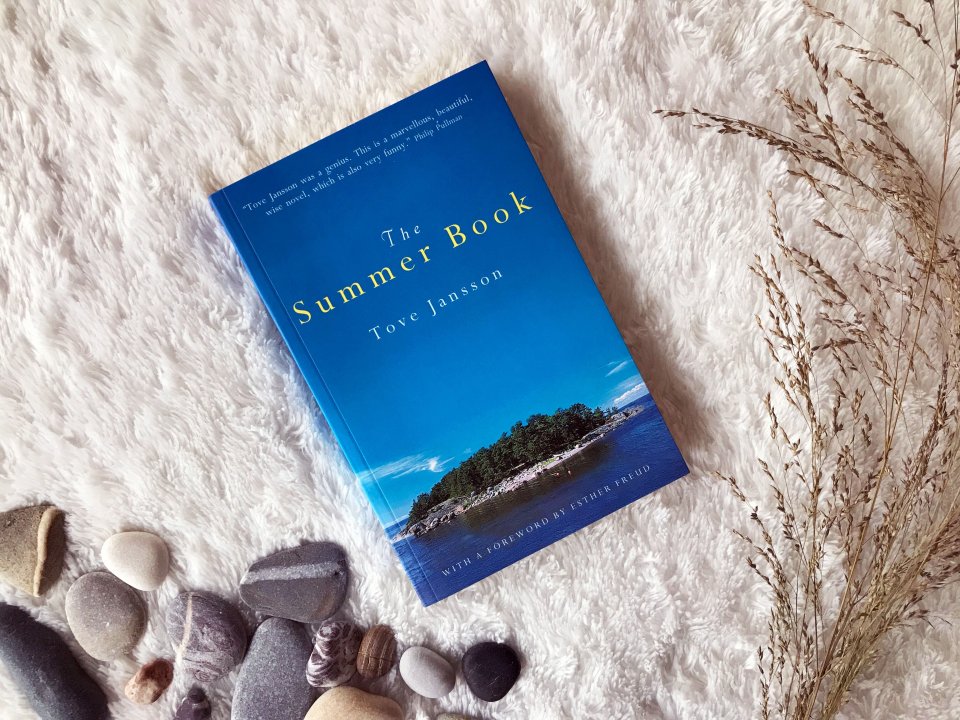 A book that one will return to over and over again is a wonderful gift. "The Summer Book" is a beloved classic by Tove Jansson. The life-affirming story is written in a clear, unsentimental style, full of brusque humour and wisdom.
For graduates moving away from home 
If the graduate is about to move away from their childhood home, something nice for the new home is a lovely gift!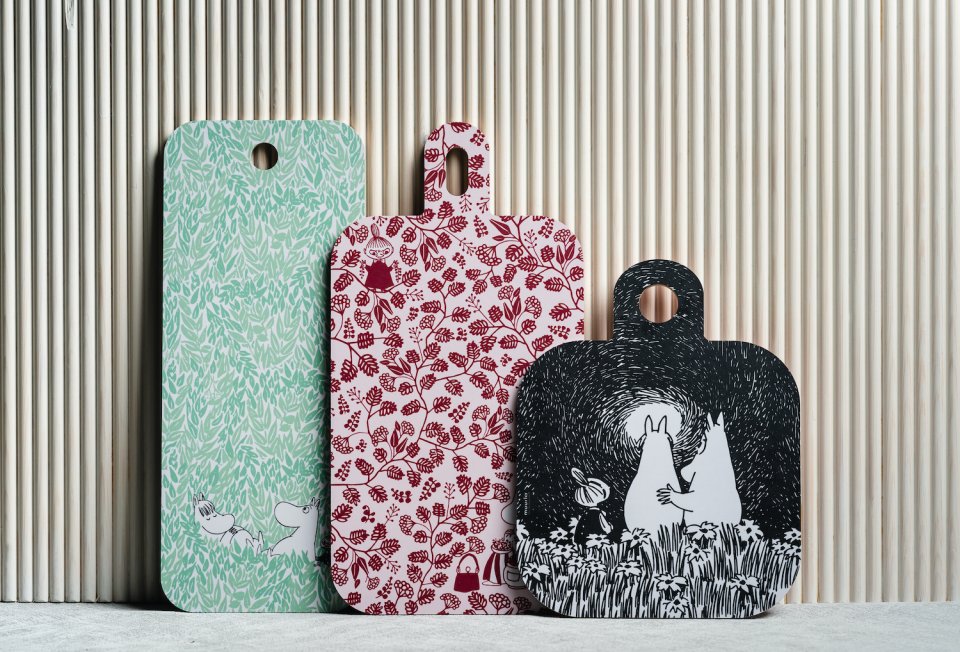 Chopping boards don't need to be boring! Muurla's Chop & Serve series combines functionality with Tove Jansson's beloved Moomin illustrations, bringing joy and playfulness to the kitchen. The boards can be used both for serving and cutting, and they carry different designs on each side.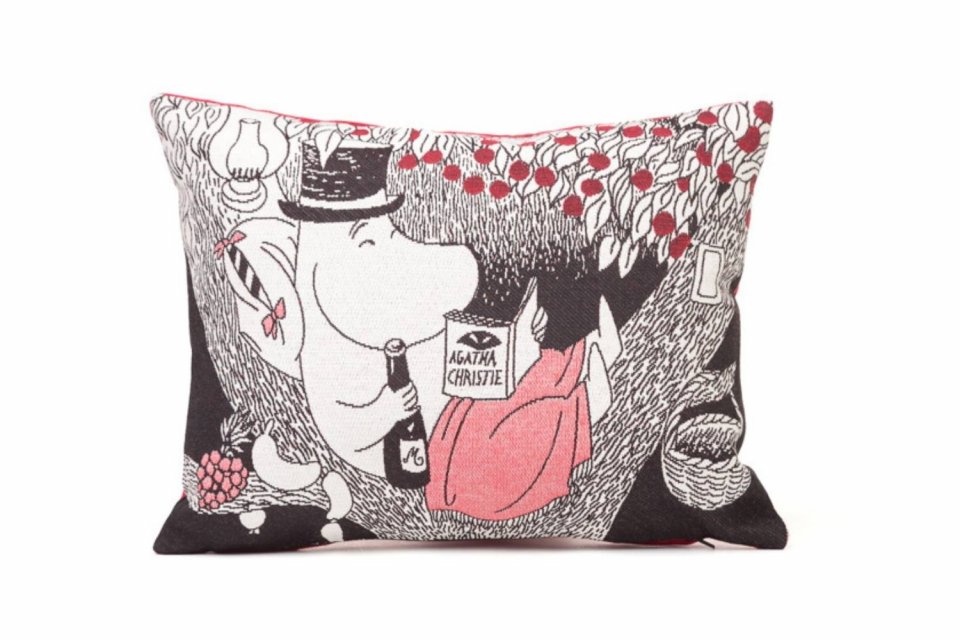 Making a student apartment or dorm cosy can sometimes be a bit challenging, but pillows are a good way to add some warmth to the room. The woven cushion by Aurora Decorari features Moominpappa reading in a tree. A beautiful detail for a bedroom or a living room!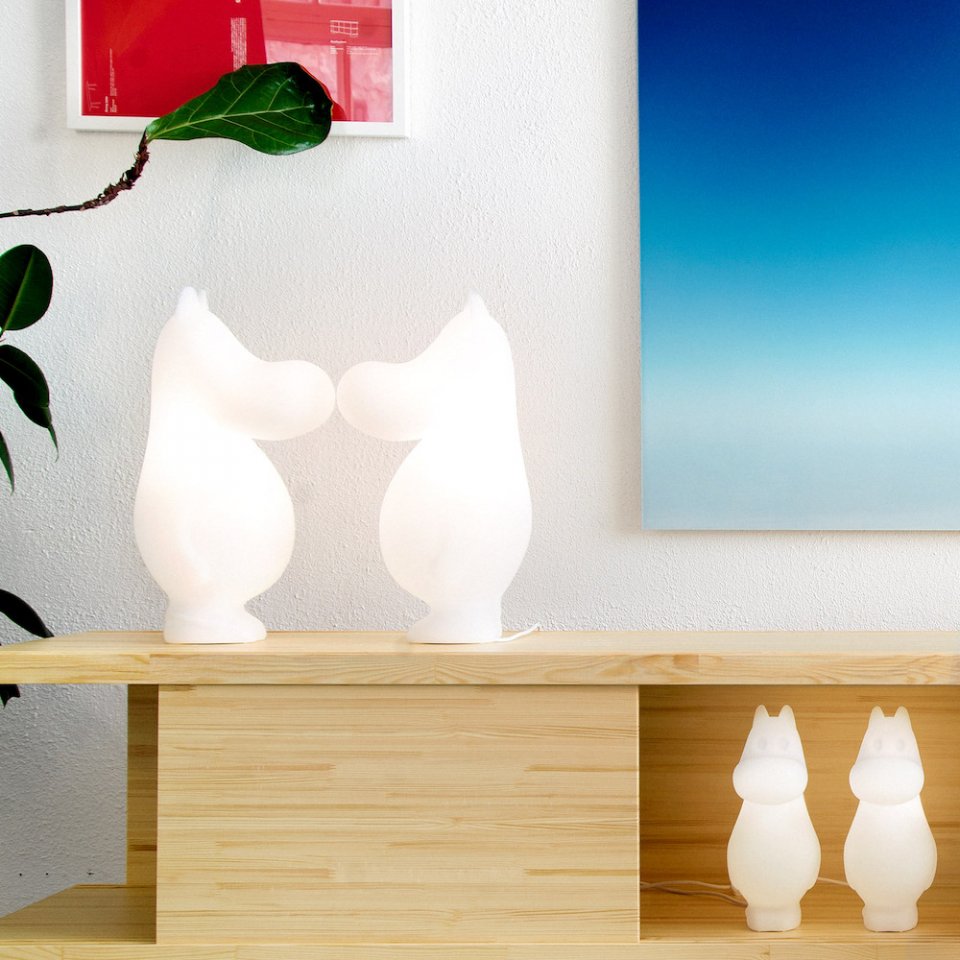 The centrepiece of the new home: a magnificent Moomin lamp! Melaja's lights come in two sizes and with three different characters – choose the one that fits the graduate best!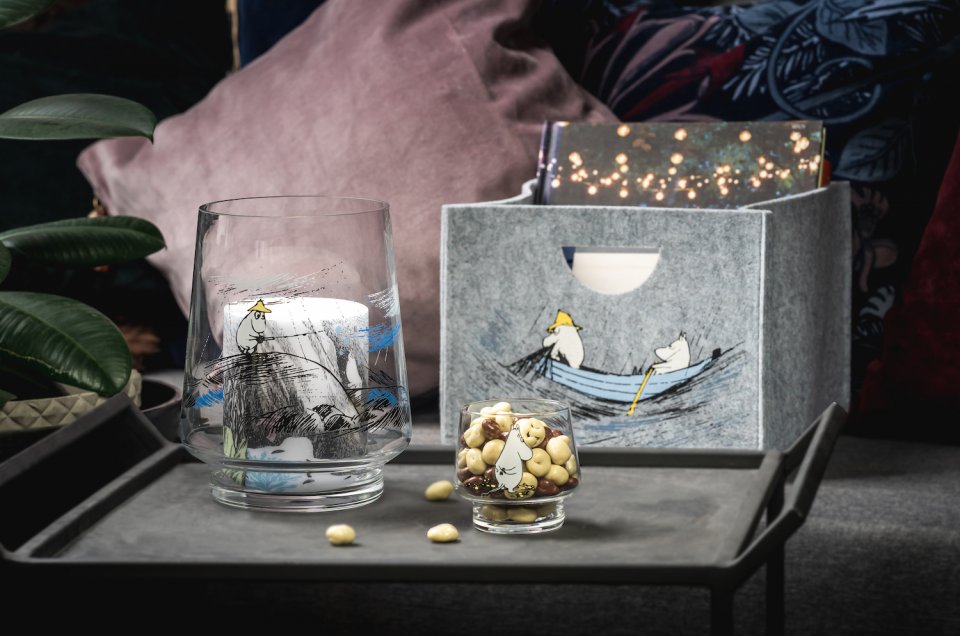 Graduates need, of course, a vase for all the flowers! Muurla's beautiful vase can also be used as a candle holder, creating a peaceful atmosphere at home.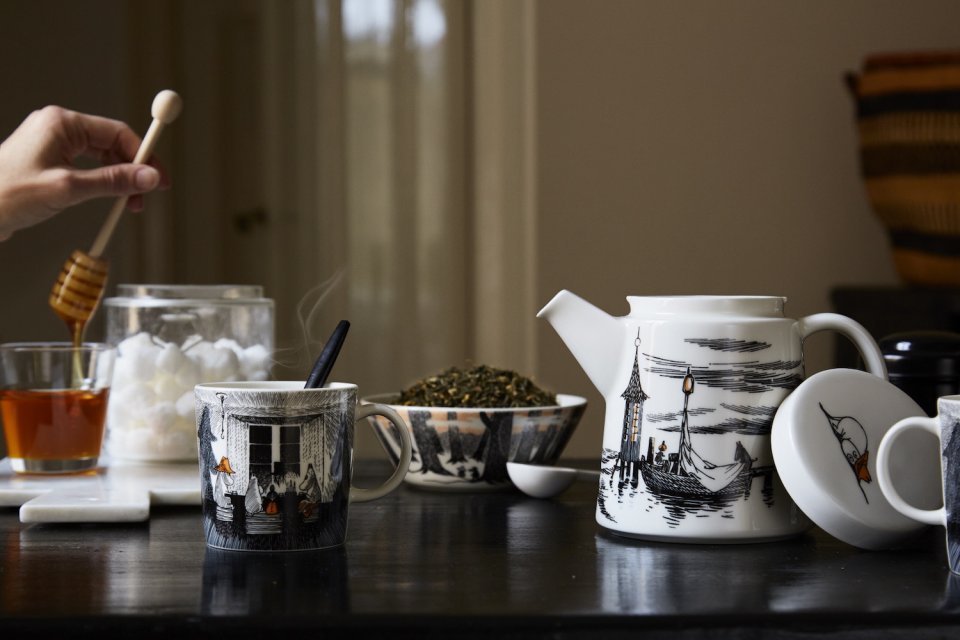 Something for the slow mornings and intense study sessions: a gorgeous teapot! Arabia's True to Its Origins series is based on Tove Jansson's novels "Moominvalley in November" and "Moominpappa at Sea". The sensitive black and white images look timeless beside any classic Moomin crockery.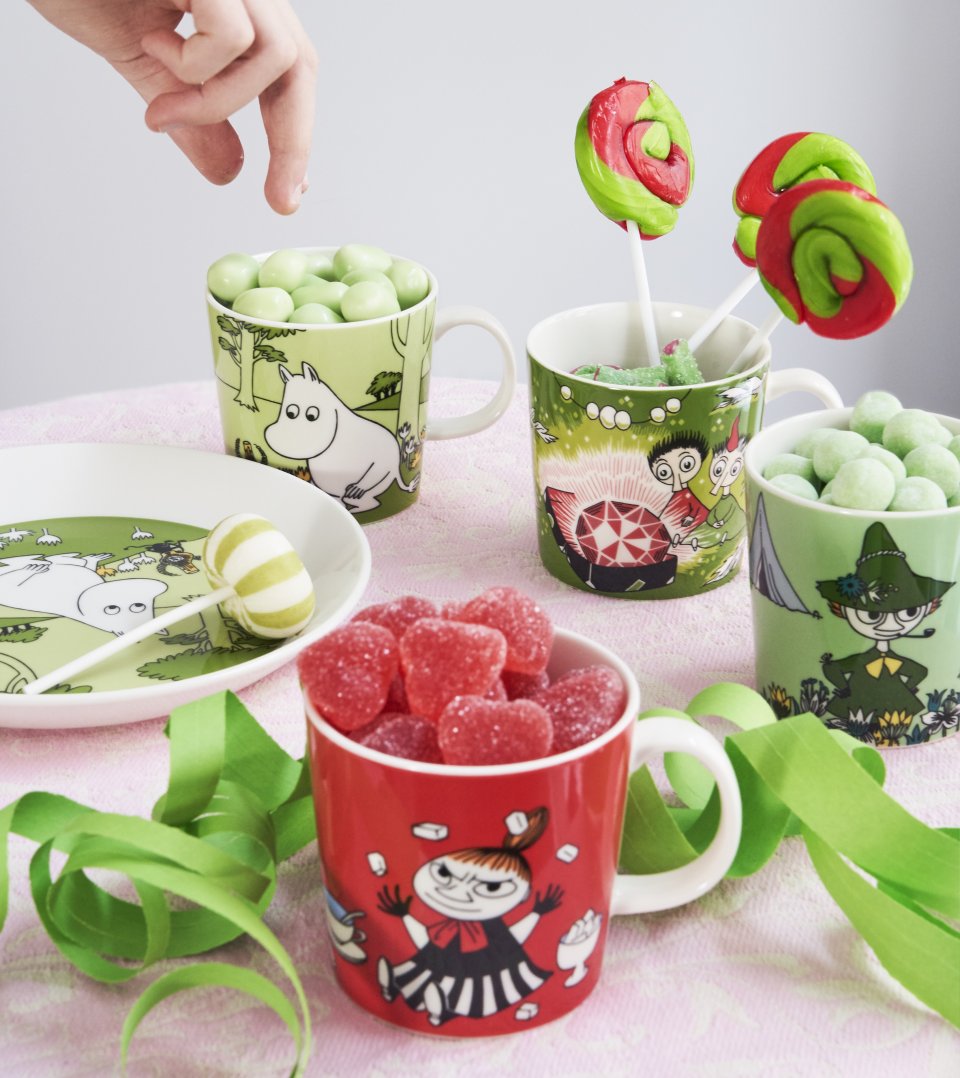 Speaking of classic crockery – combine the black and white teapot with a colourful mug! The very first Moomin products by Arabia came out in the 1950's, and the Moomin mugs are desired collectables today, along with jars, pitchers, bowls, plates and other items.
Something for the younger graduates
Finishing kindergarten or a school year is a big deal for a small one!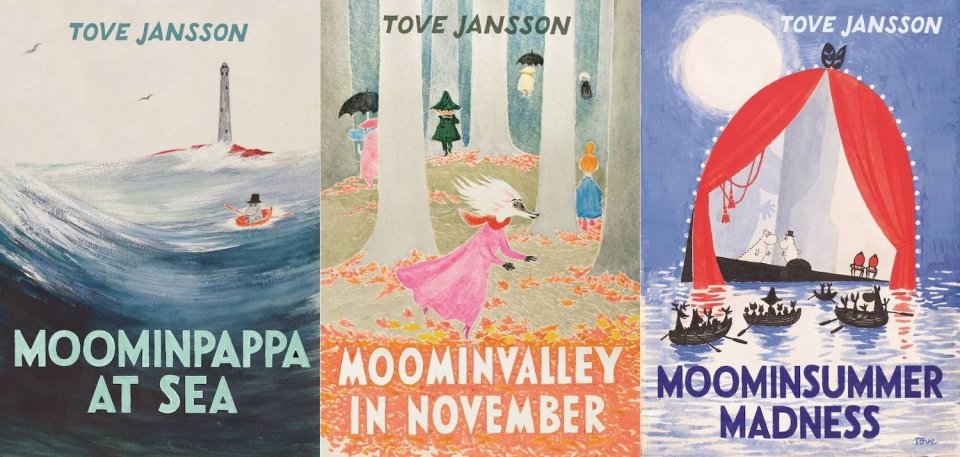 What would be a more suitable present for someone who has just learnt to read than a set of books? The Moomin picture books and novels are loved by people of all ages, and are fun to read both together and alone!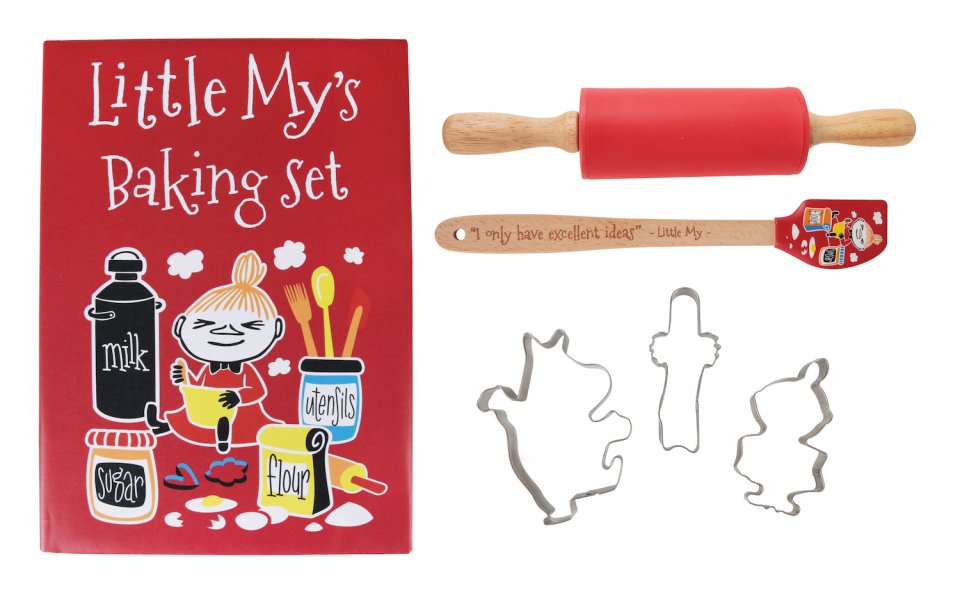 A long summer holiday coming up? Baking together is an activity that both the adults and children enjoy – even if it sometimes might require an hour of cleaning afterwards. Martinex' baking set inspires to bake delicious cakes and cookies! And the best part? You get to enjoy the results together!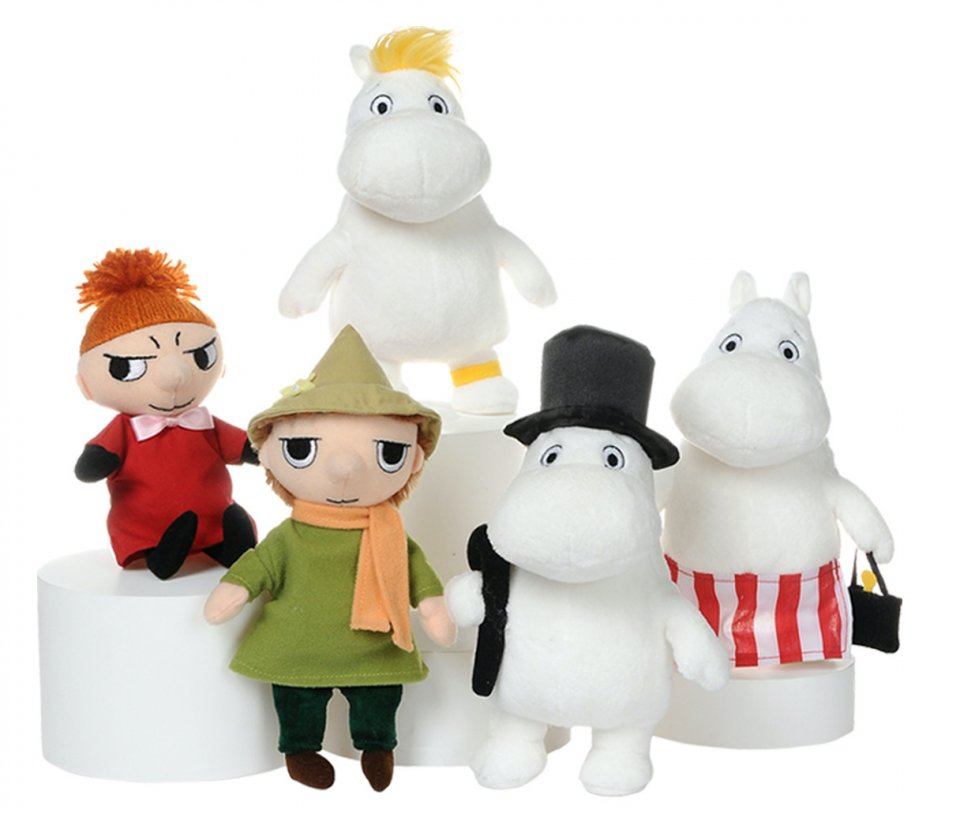 When starting in a new school or group, it's good to have someone familiar to seek comfort from. Surprise the young graduate with a soft version of their favourite character! Aurora World's adorable plush toys are perfect companions for adventures big and small.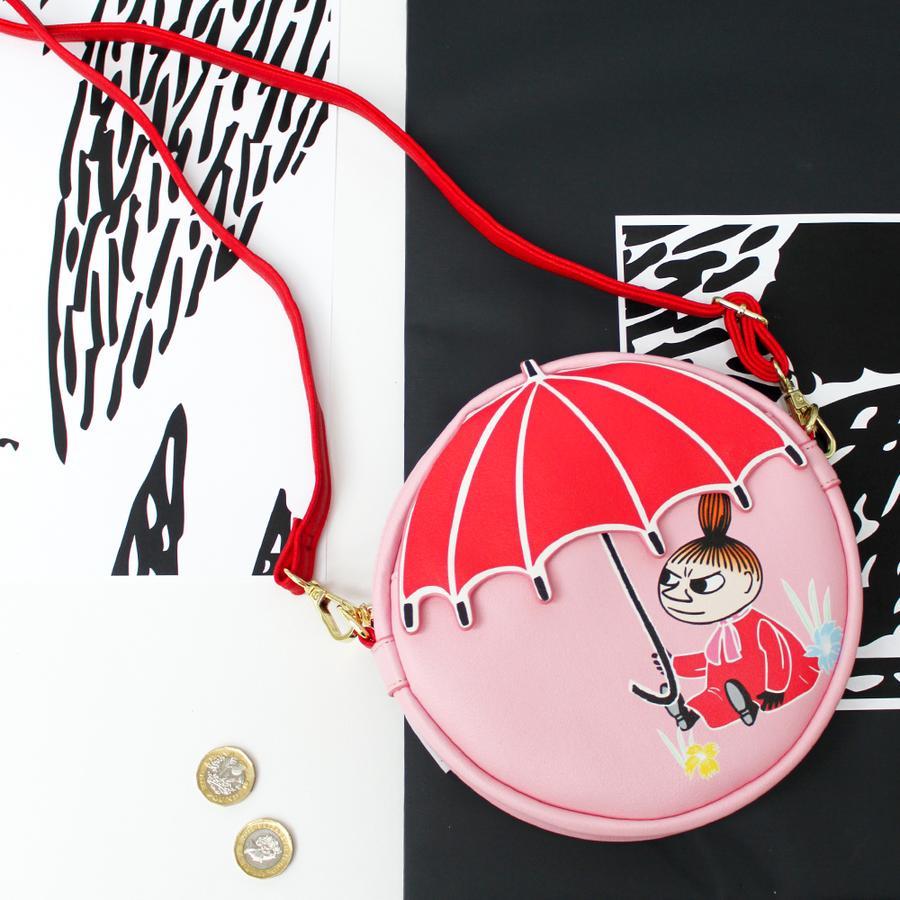 If the small one loves pink and accessories, this Little My bag will surely be a hit! It can fit all the most important treasures and even has a secret pocket! Can you guess where it is? 
For work and hobbies
If you don't want to go for the traditional gifts, maybe one of the below would be a delighting surprise?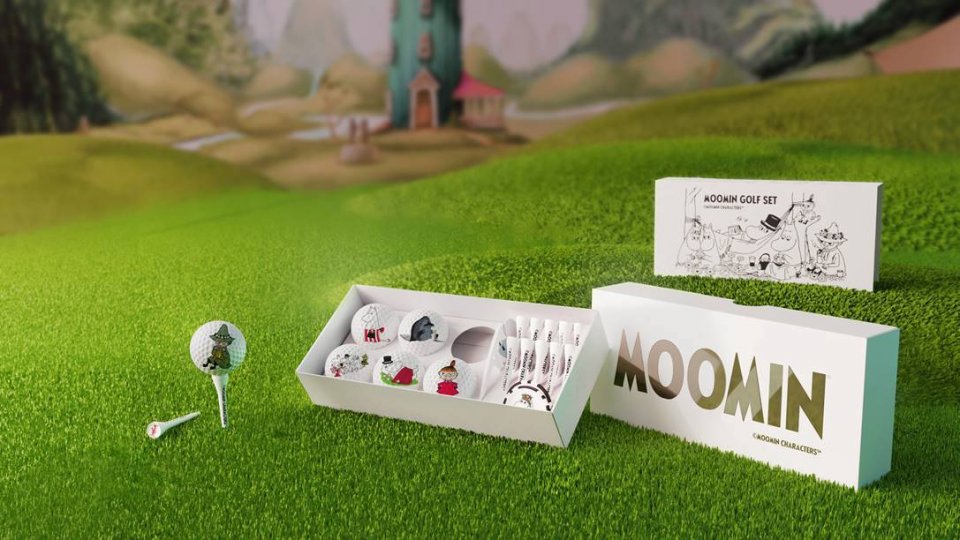 Is the graduate a passionate golfer? If yes, they will undoubtedly appreciate the Moomin golf set! The package includes golf balls, tees, poker chips, a green fork and a marking pin with pictures of the Moomin characters. The packaging and products are all biodegradable!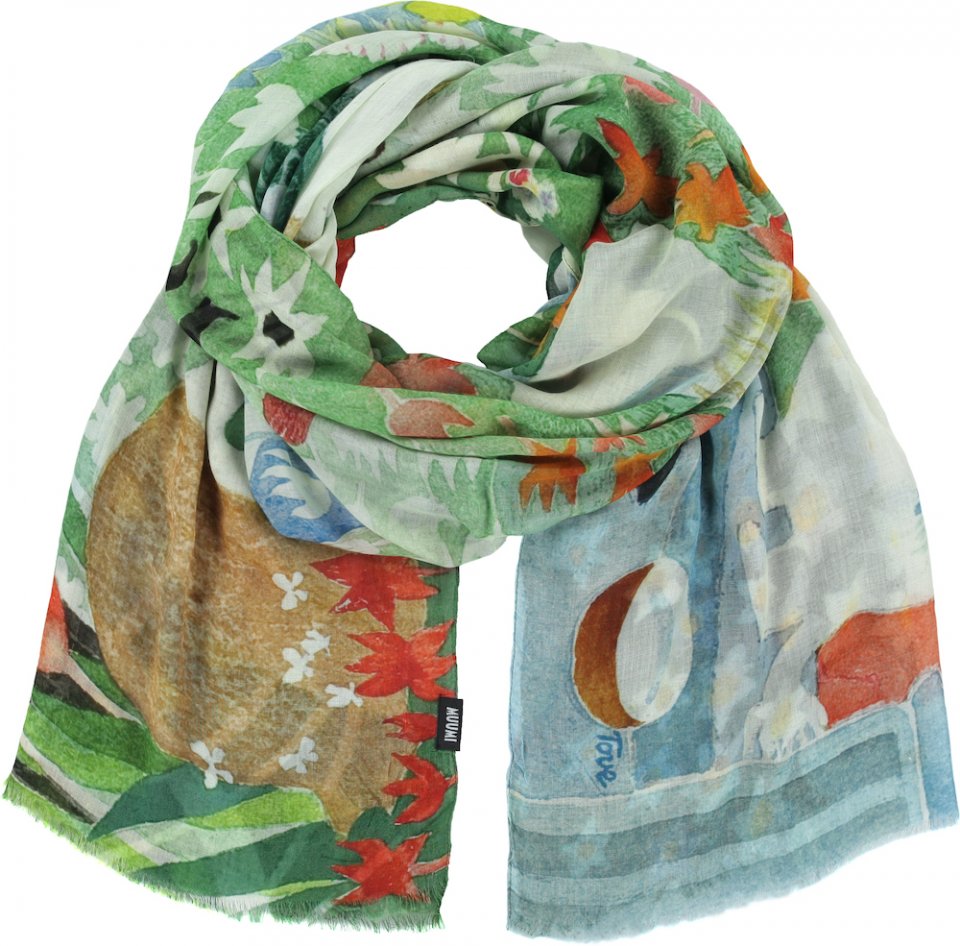 Something that will come to use instantly: a beautiful scarf that keeps one warm when the sun sets! Lasessor's beautiful multicoloured Moomin scarf is perfect for the summer. The stylish scarf has an illustration from "Dangerous Journey" and is easy to combine with any outfit – thanks to its light colours.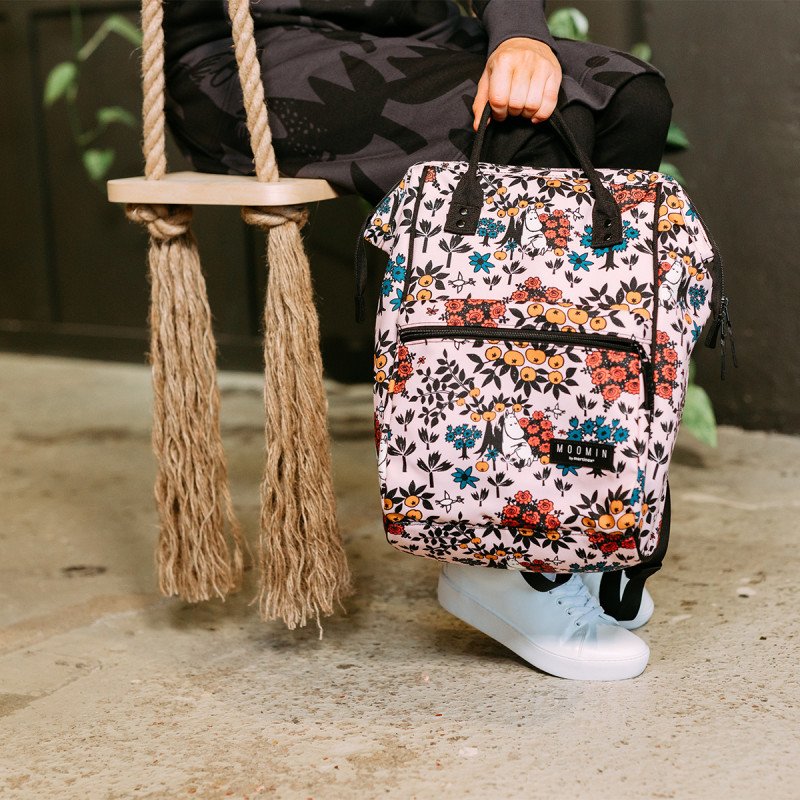 Martinex' backpacks are great for studies, work and travels! The ergonomic bags have padded and adjustable shoulder straps, a front pocket and other details. In addition to the style pictured above, Rose Berry, there is also a Hattifatteners version available!
If you find it challenging to decide what to get for the graduate, a Moomin Shop gift card is always a great choice! With a gift card, the gift receiver can find themselves the perfect gift from our broad selection.