The only Finnish diapers, Muumi Baby, are produced in Tammisaari, Finland. The Finnish family company Delipap Oy was established in 1978 and among diapers the company manufactures also other green and skin friendly hygiene products. The diapers of Delipap Oy became Moomin diapers in 1991 and at that time they were one of the first Moomin products on the market. Permission to use Moomins on a diapers was asked from Tove Jansson herself.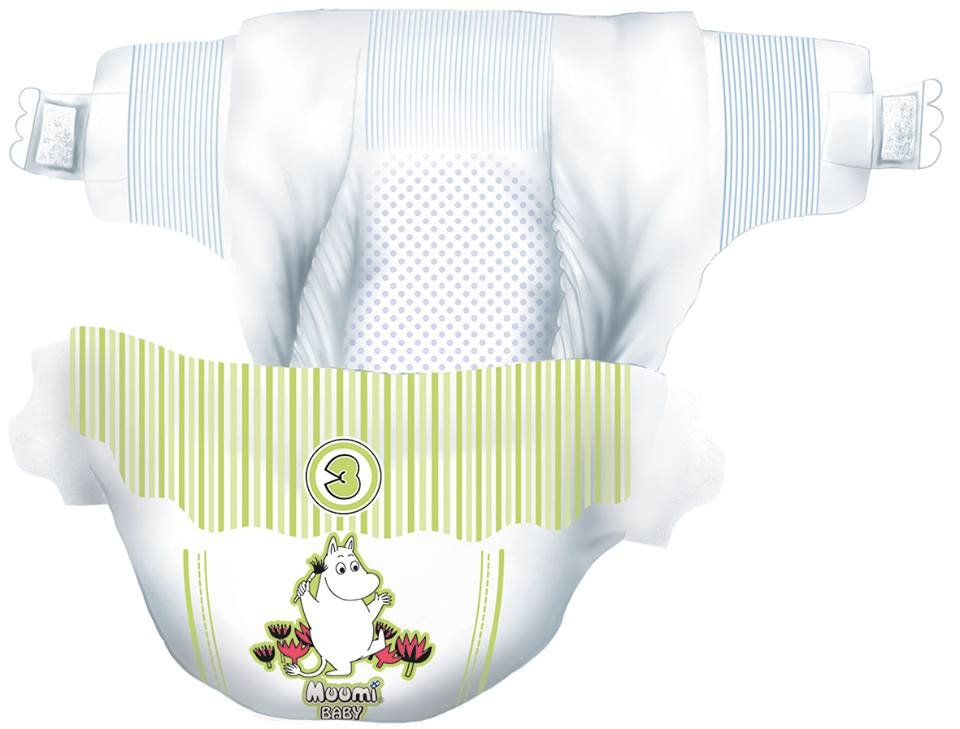 For a long time the company has worked in co-operation with the Finnish Allergic and Asthma Federation and this is one reason why the perfume free, skin friendly and breathable diapers are perfect for every quality conscious family. The values of the company are Finnishness, the responsibility of the environment and high quality. Moomin diapers are among the first children diapers certified with the Nordic Ecolabel which guarantees green choices.
Delipap Oy takes the environment into consideration in all their actions from raw material selection, through product development and all the way to production and also the waste management. Cellulose fluff is from certified Finnish forests, the diapers are bleached not with chlorine but with oxygen and the power used on a production is hydroelectricity. All waste are recycled or generated into energy and nowadays also the packaging material is fully biodegradable so it can be used for example as biodegradable waste rubbish bag.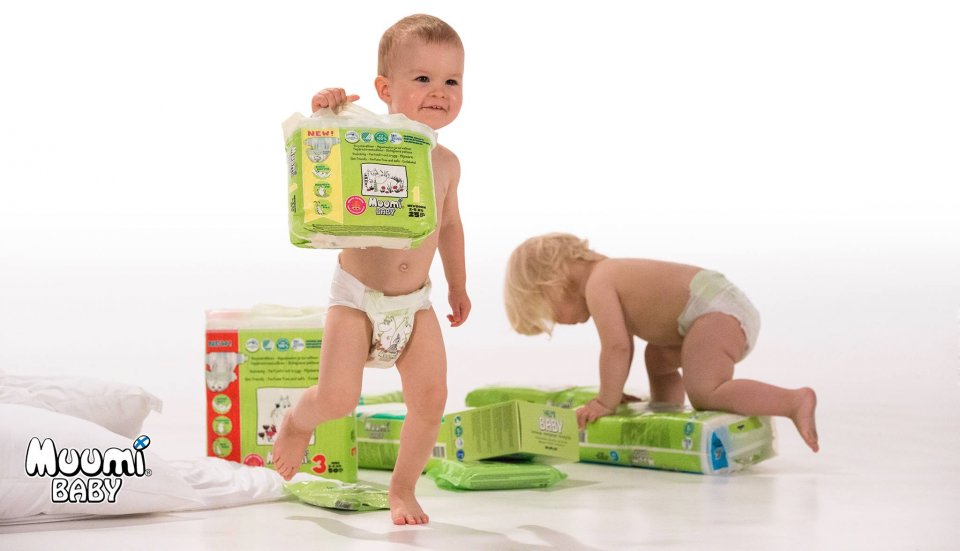 Moomin diapers are a natural choice for all who wants to live in a harmony with the nature, just like Moomins do. 
Moomin diapers are part of the lovely content of the Finnish Baby Box we wrote earlier.