The Moomin family loves a good adventure. And that's no wonder – is there anything better than a camping trip with friends or family on a weekend off?
Having proper gear makes the adventure even better. For this blog post, we collected 5 items that can make any camping trip more Moominous! You can find a broad selection of items perfect for summer adventures on our webshop. 
"I wander about and when I find a place that I like I put up my tent and play my mouth-organ."
–Snufkin, Comet in Moominland (1946)
1. Durable and light dishware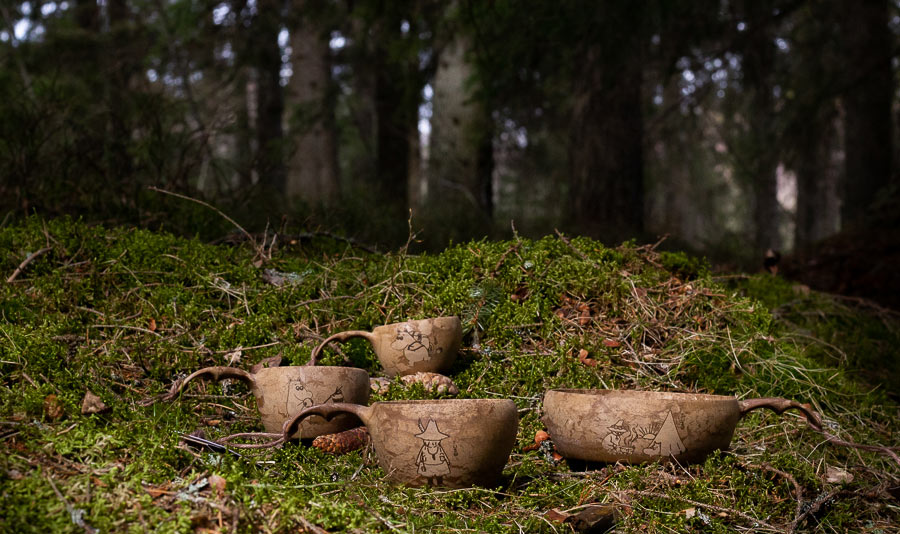 A hearty soup cooked with a Trangia – an amazing way to end a day spent outdoors! Finnish Kupilka's beautiful dishware is perfect for camping. The ecological bowls and drinking vessels are made of natural fibre composite, which makes them light, durable and dishwasher safe. The drinking vessels are also available in junior size, perfect for smaller hands! The dishware feature fun pictures of Moomins and their friends out in nature.
2. A multi-tool knife for all situations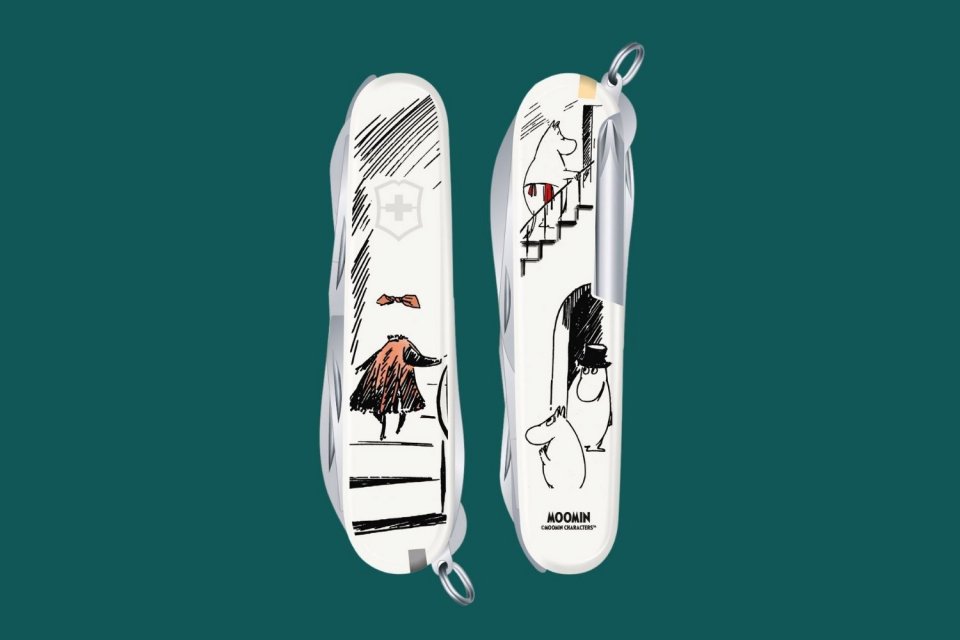 Need to carve something or cut a food pack open? Here's a high-quality tool for that! Victorinox' Swiss army knives with Moomin illustrations are true collector's pieces for real adventurers! The army knives include 16 different tools, varying from a bottle opener to different sized blades.
3. Coffee to go
A cup of warm coffee after a day of hiking – yum! The thermal bottles by Disaster Design have a volume of 0.5 litres, which makes them perfect for a day trip. The bottles, available in three different styles, keep the drink's temperature for several hours. 
4. Protect your head from the sun and bugs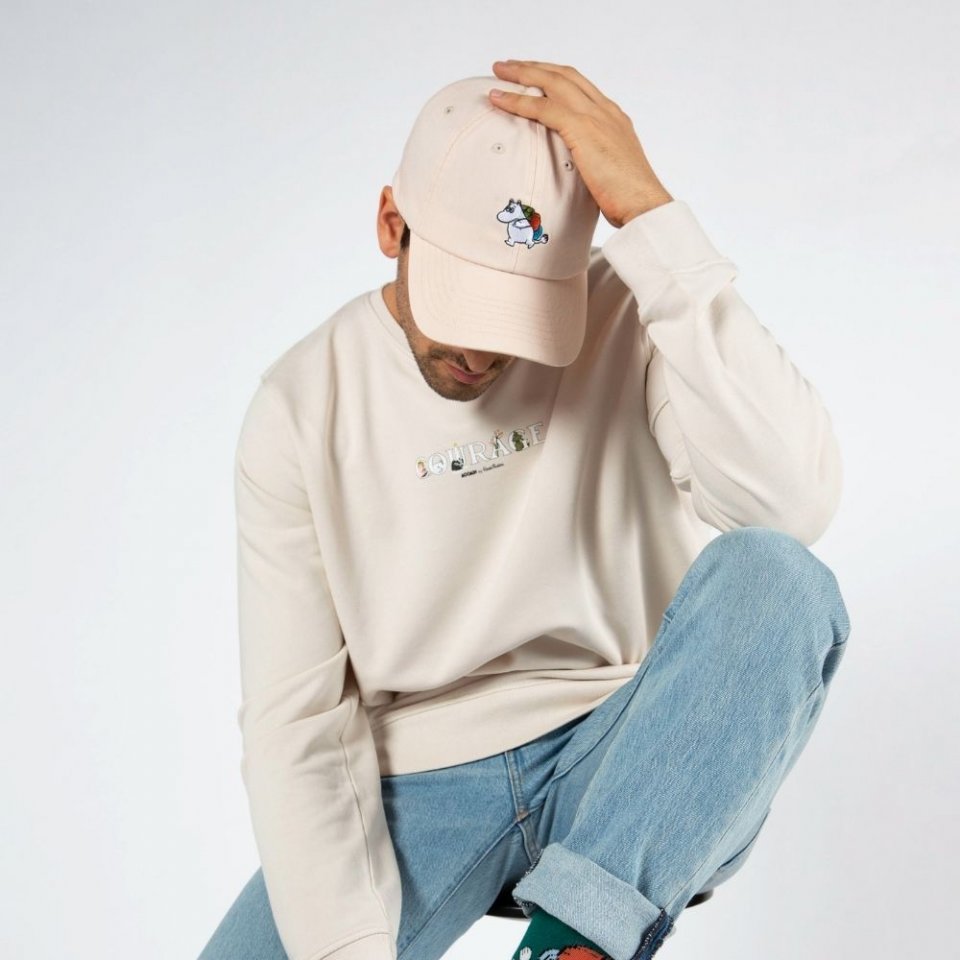 Nordicbuddies' cap with Moomintroll is the perfect choice for a day outdoors: it protects your head from the sun and the light colour absorbs less heat. In addition to the Moomintroll cap, Nordicbuddies has created a wonderful selection of caps with different Moomin characters. Take a look at them on the webshop! 
5. Time to pack!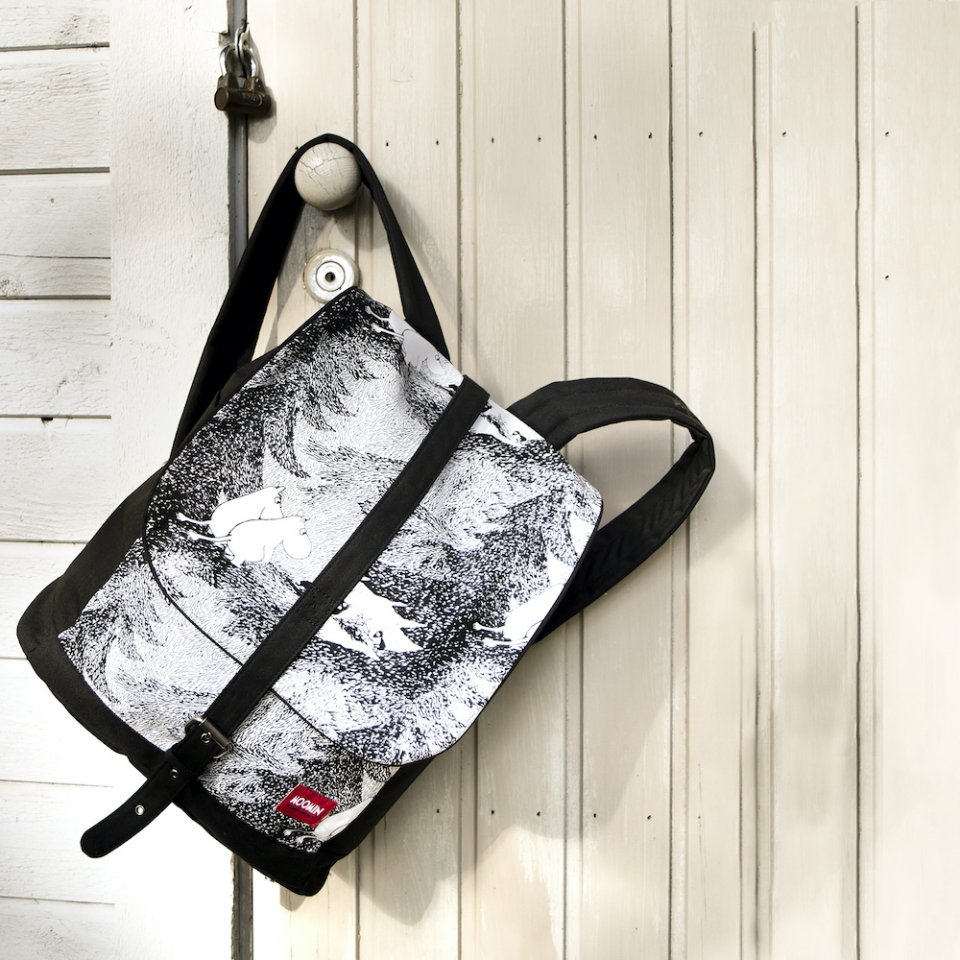 And last but not least: somewhere to pack all the camping essentials! This beautiful Moomin backpack features an illustration of Moomins in the forest – a perfect accessory for a day of hiking. Pack some food, water and sunscreen and you're ready to go!
Take a look at more products great for camping and hiking trips on the webshop.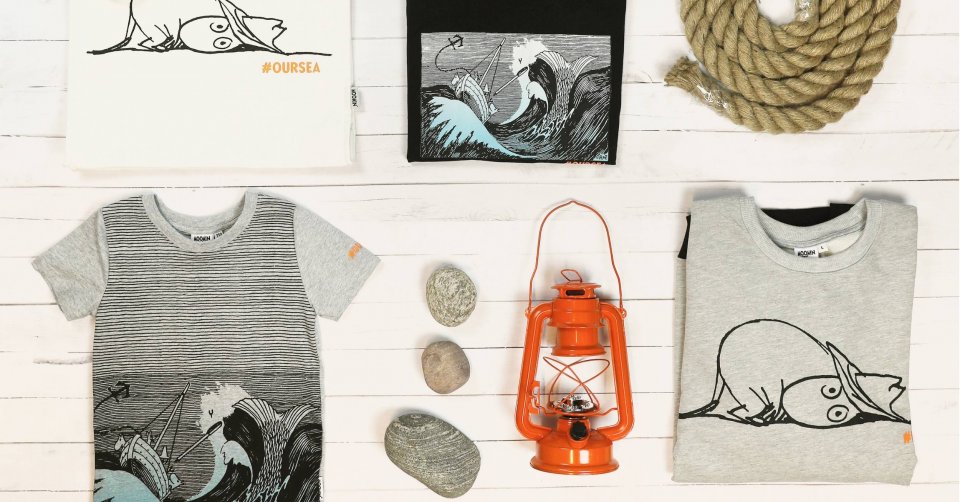 13.4.2021
The sea is a vital part of the Moomin universe, and also very dear for many of us. Show your love to the sea with Moomin #OURSEA products!
7.4.2021
We have put together a selection of Moomin products perfect for enjoying the spring and the sunshine. Read more on the blog!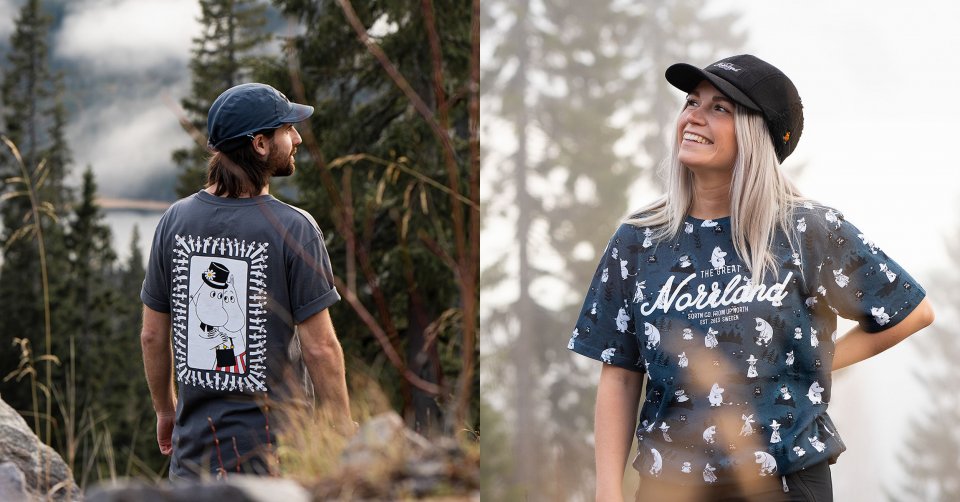 10.1.2021
Looking for clothes that make you feel like Snufkin? Norrland Moomin clothes are perfect for those who want to spend time in nature and channel Snufkin.