The Finnish company, Happy Hour Skateboards, brings Moomins to the skateboarding world by introducing a limited edition of Moomin skateboard decks! The sale starts on Tove Jansson's birthday, August 9th, 2018.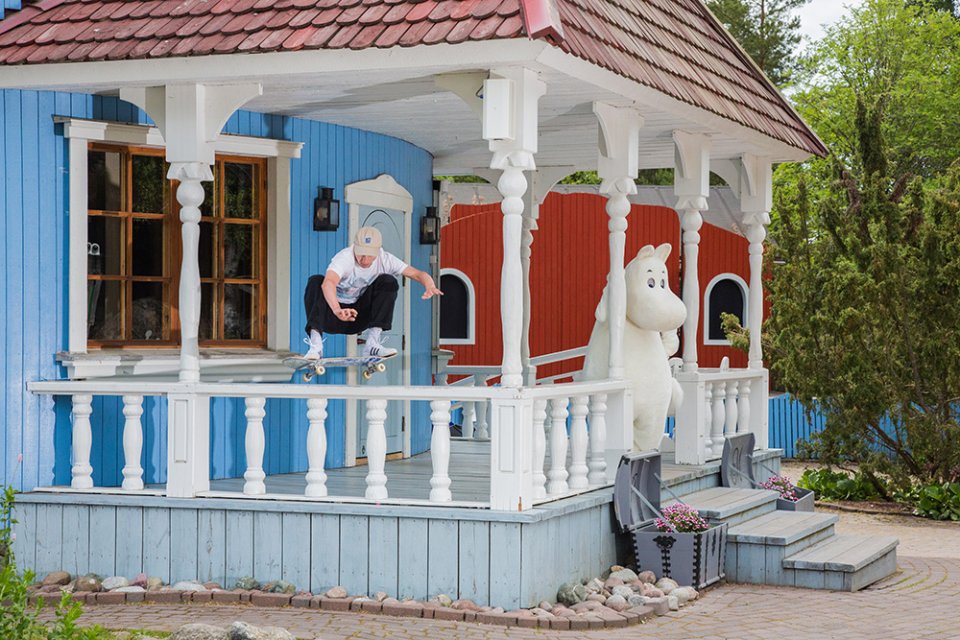 The world's first Moomin skate deck collection will consist of five different designs based on the original illustrations by the Moomin creator Tove Jansson. The mystical Hattifatteners graphic on the deck will even glow in the dark! The historical collection of skateboard decks has been produced only as a limited set.
"The collaborations with the Tom Of Finland Foundation were pioneer work for us in terms of spreading the word about tolerance and equality in the skateboarding community. After two successful collections with Tom Of Finland, we gained the confidence to make this collaboration happen. Still a few years ago we couldn't even dream of working with Moomins someday," says Jarkko Poropudas, the owner of Happy Hour Skateboards.
"The majority of Finns have grown up watching the magical world of Moomins. To bring these much-loved characters to skateboarding is definitely one of the key moments of our 15-year history with Happy Hour Skateboards," says Oki Kalaoja, the owner of Four Down Distribution.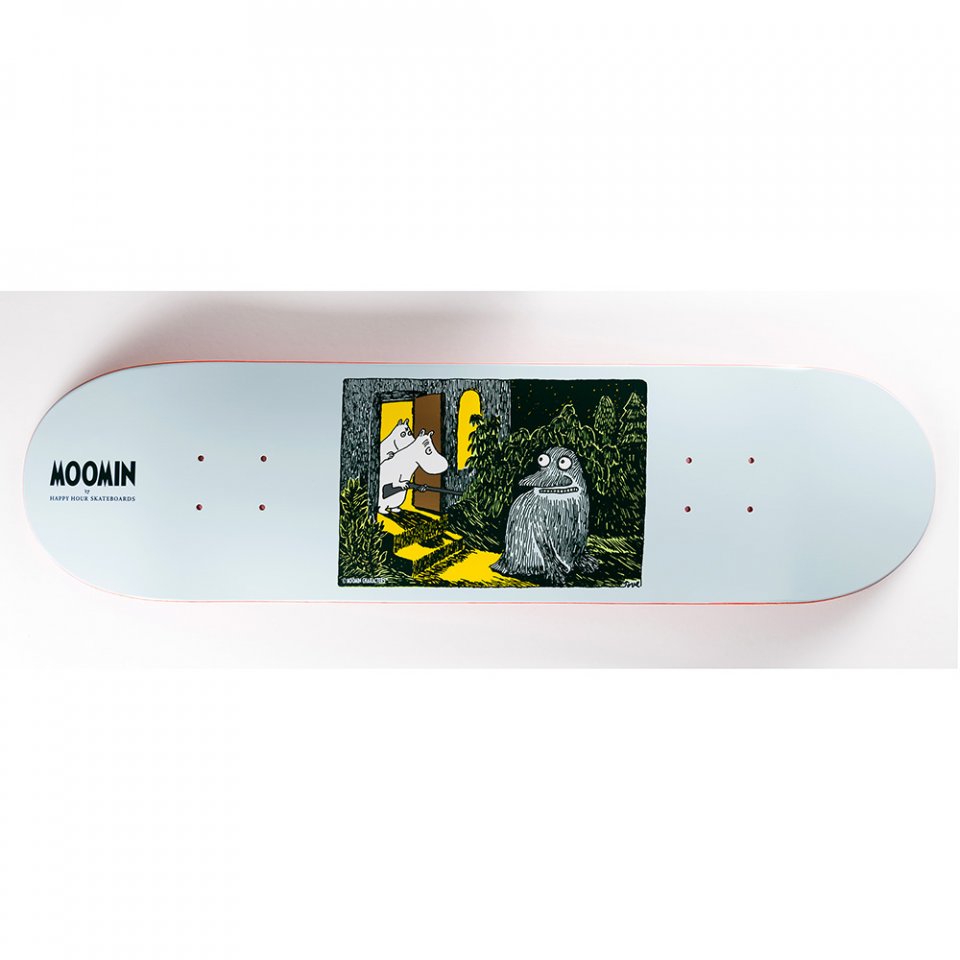 Moomin x Happy Hour Skateboards – Moomins and the Groke deck 8,125"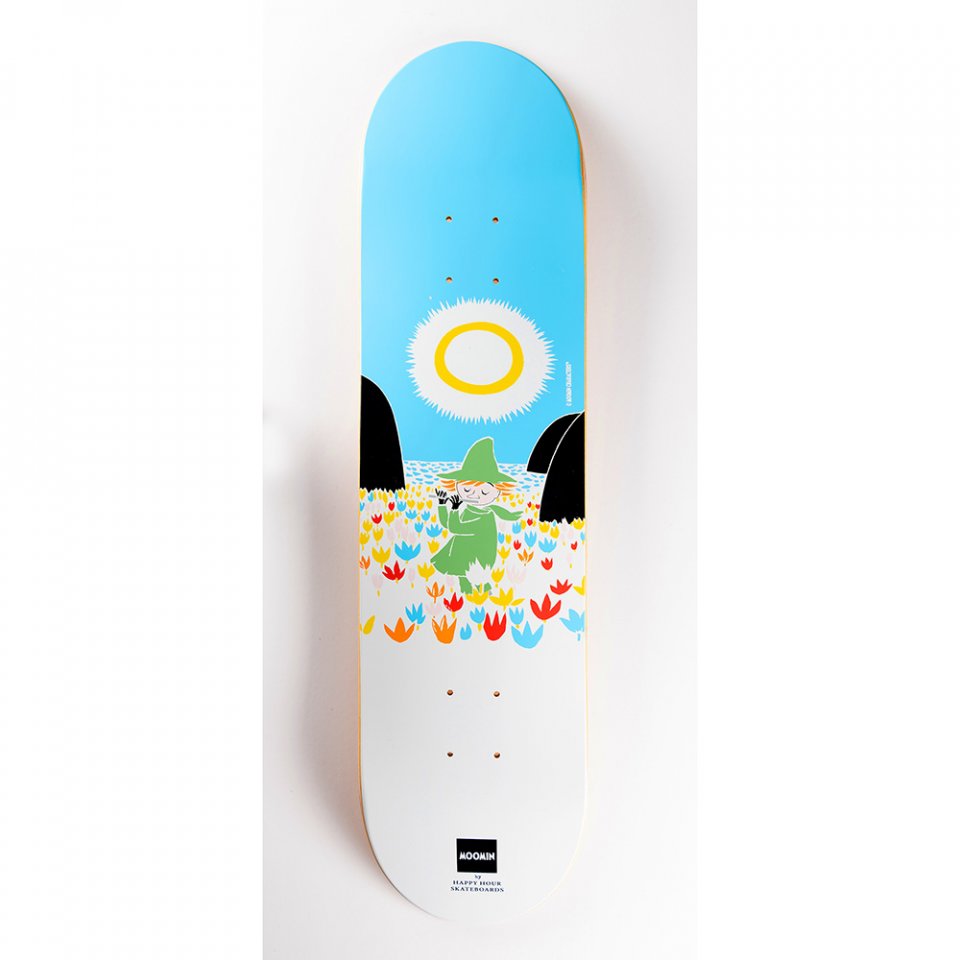 Moomin x Happy Hour Skateboards – Snufkin deck 8,25"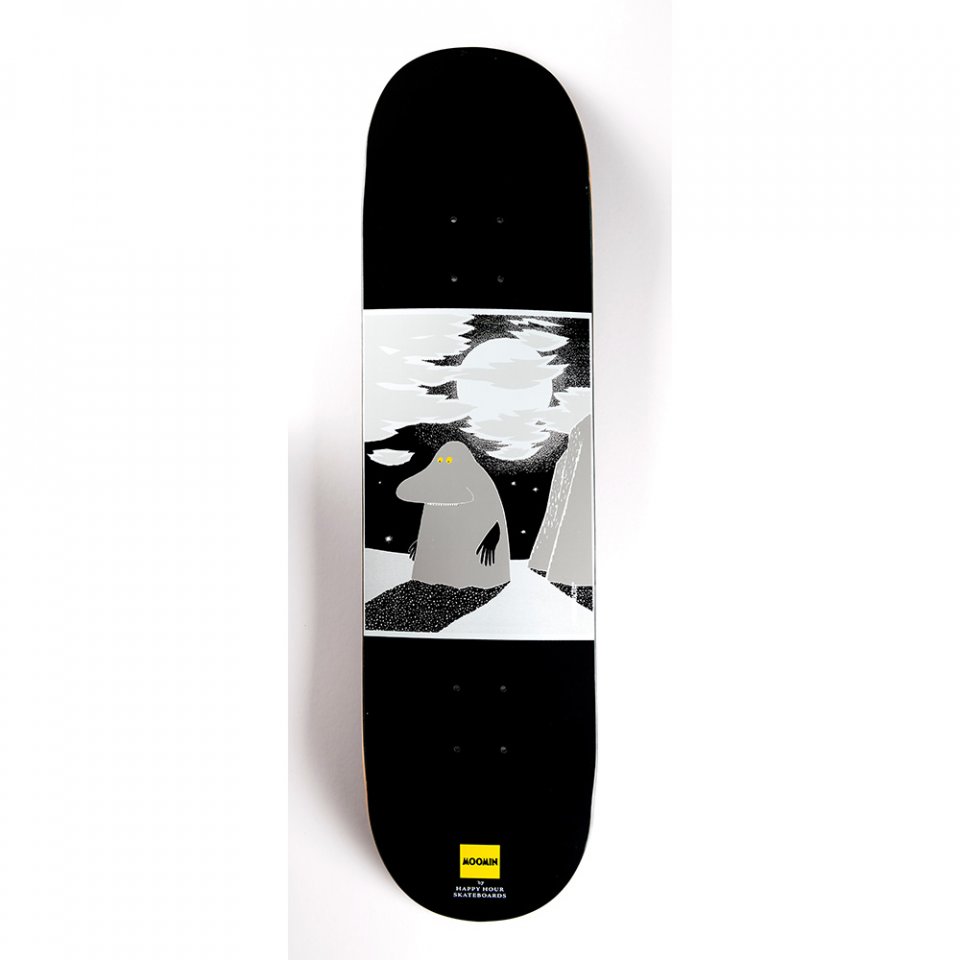 Moomin x Happy Hour Skateboards – The Groke deck 8,5"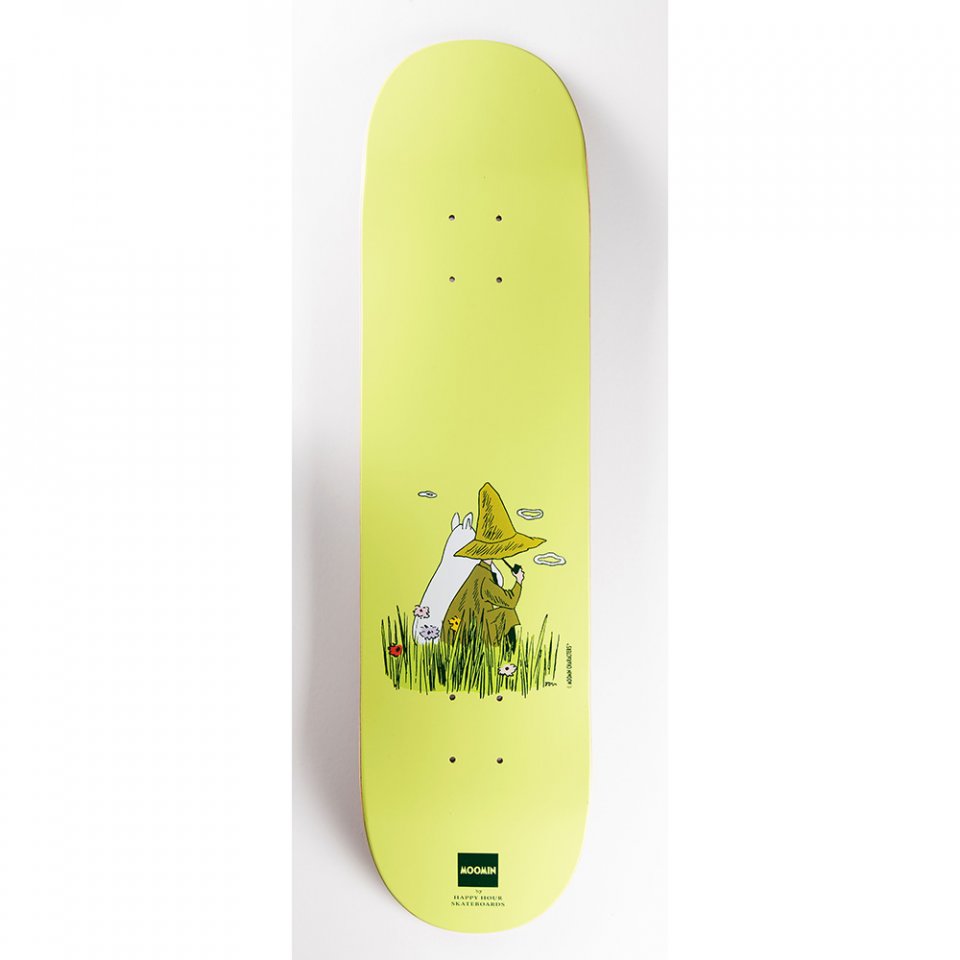 Moomin x Happy Hour Skateboards – Moomintroll & Snufkin deck 8"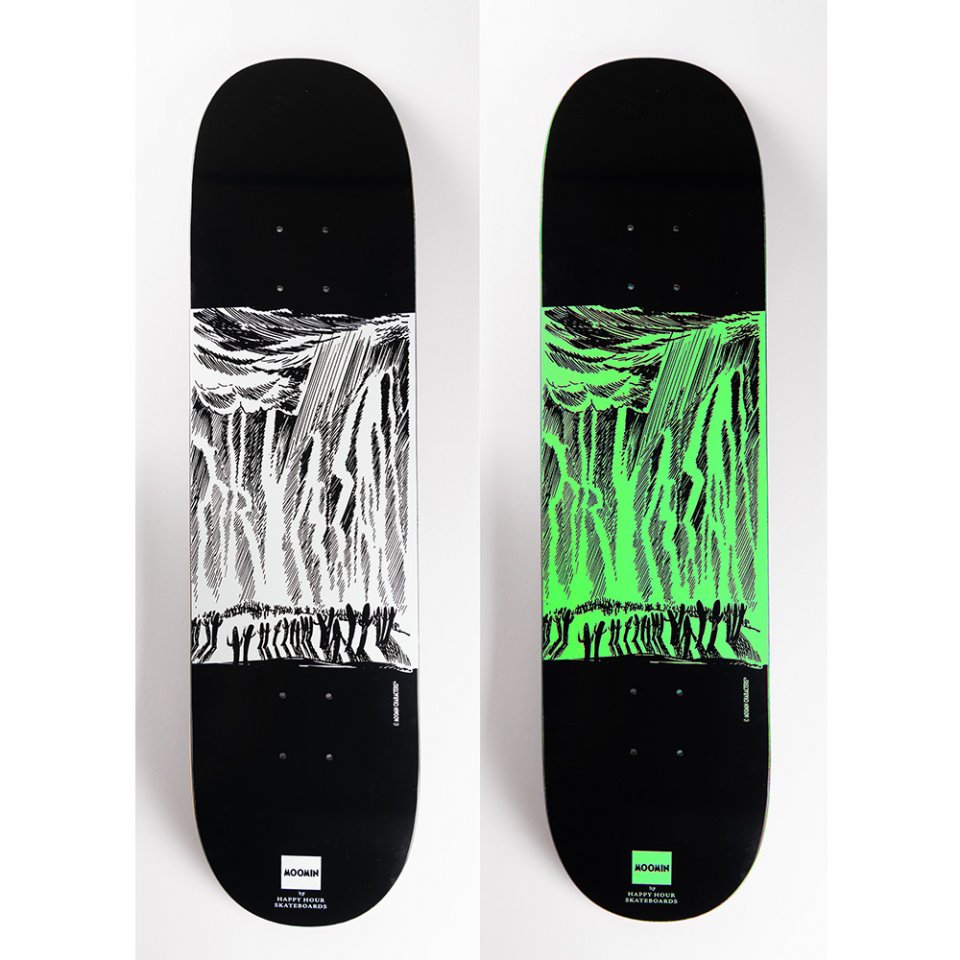 Moomin x Happy Hour Skateboards – Hattifatteners deck 8,375" (graphic glowing in the dark)