17 gender-neutral Moomin-themed infant essentials including onesies, tops, bottoms, blankets, and a swaddle to get the new parents started on their path to parenthood: this premium organic and stylish collection includes all the essential wear needed during the first six months.

The kit is currently available in the US, Canada and Japan, and will expand to Europe and Russia in 2021.
Reima, a world-leading children's activewear brand from Finland has brought their Moomin-themed Baby Kit for newborns to the USA, Canada, and  Japan.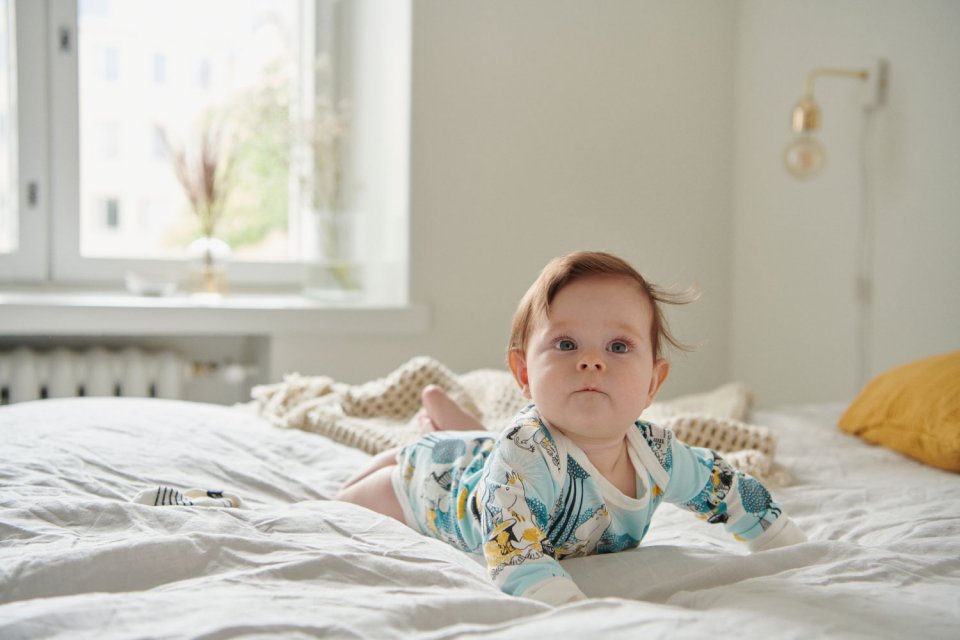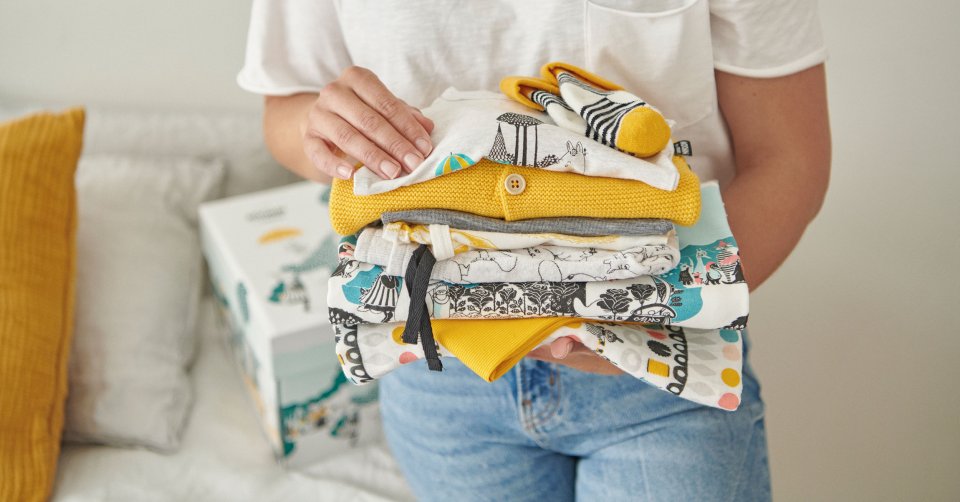 A scaled-down version of Finland's famous Baby Box provided to all expecting families, Reima's Baby Kit includes a stylish wardrobe full of all the essential wear that a baby will need during the first six months, including 17 pieces of exclusive gender-neutral Moomin design baby items.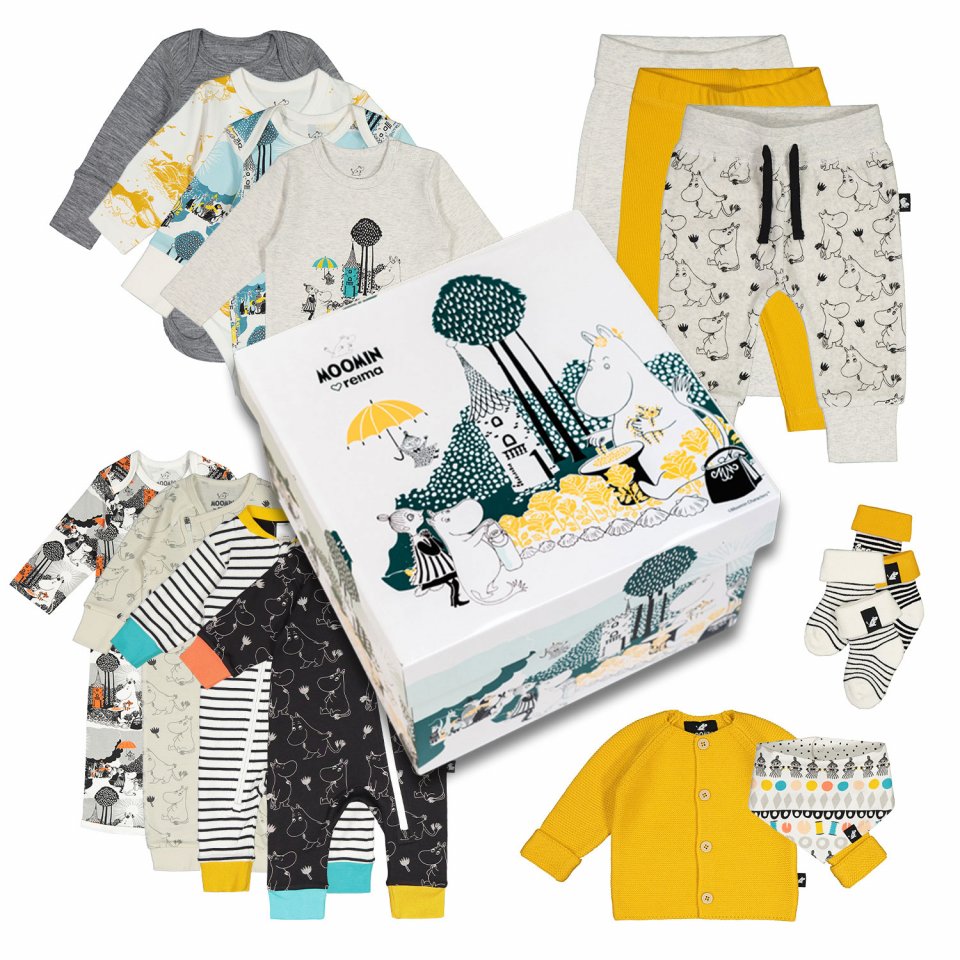 The perfect gift for expecting parents
The Reima Baby Kit makes for a great baby shower gift. With gender-neutral Moomin-inspired prints, as well as a very giftable Moomin design box, this affordable baby kit will hand down be the most thoughtful and complete gift you can give.
Caring for a baby is a special, but intense and demanding phase for the parents. That's why Reima wanted to think of every little detail to make things a little easier.
To mention a few: Organic cotton and tencel are both natural materials, chemically safe, and extra soft and comfortable for the baby.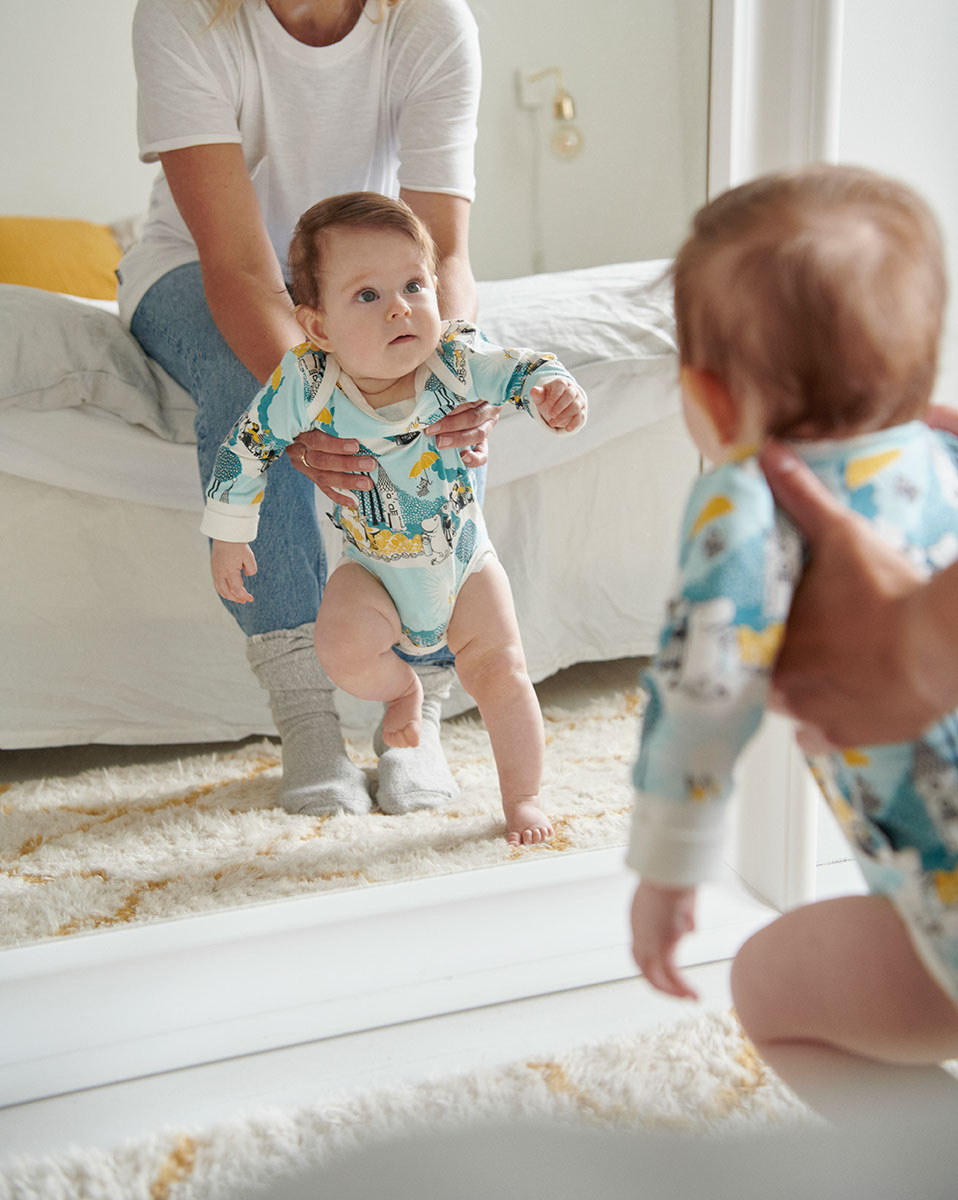 The Moomin prints and reversible overall bring a touch of joy to the everyday.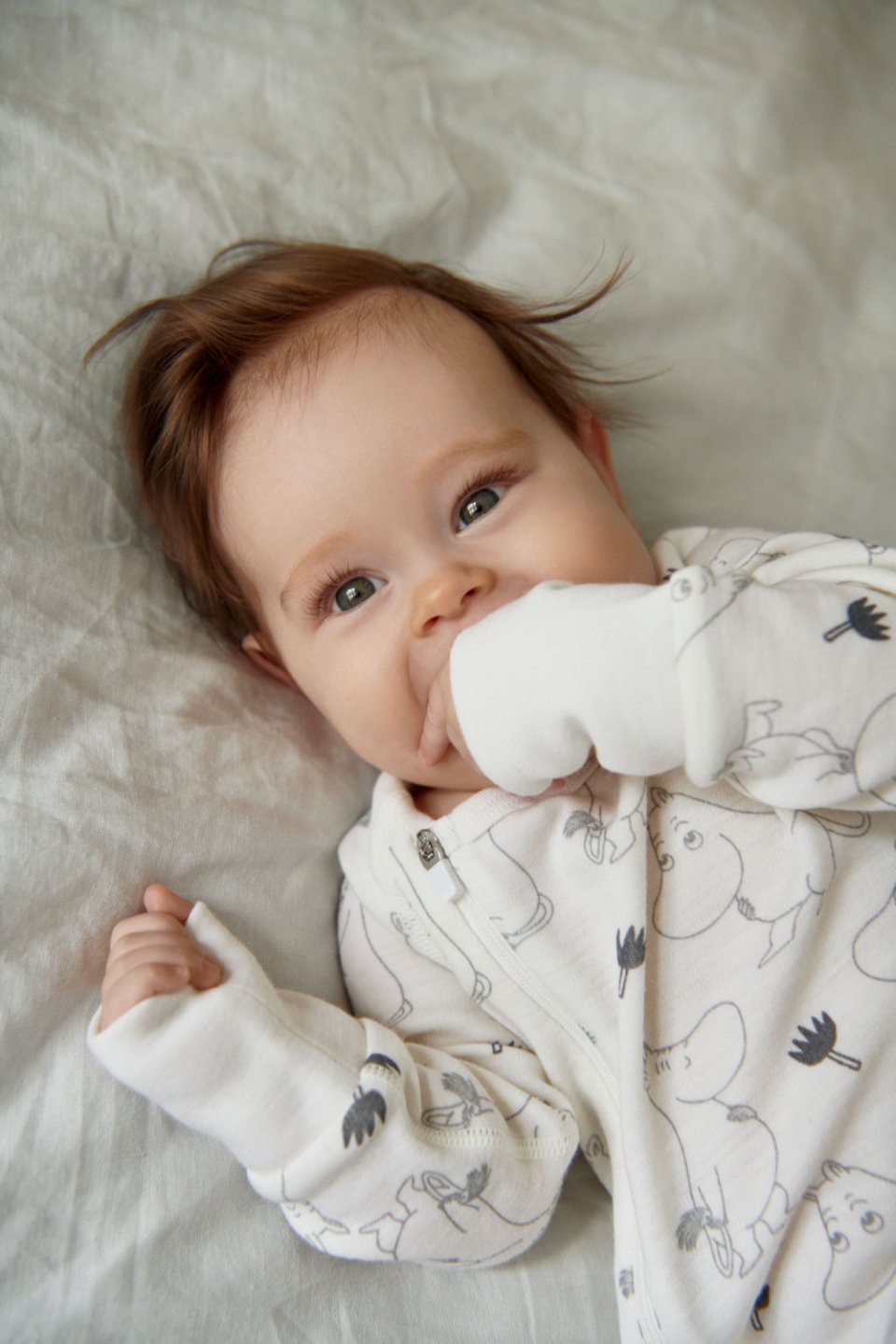 Wrap bodysuit styles make dressing and undressing of weeks-old babies much easier.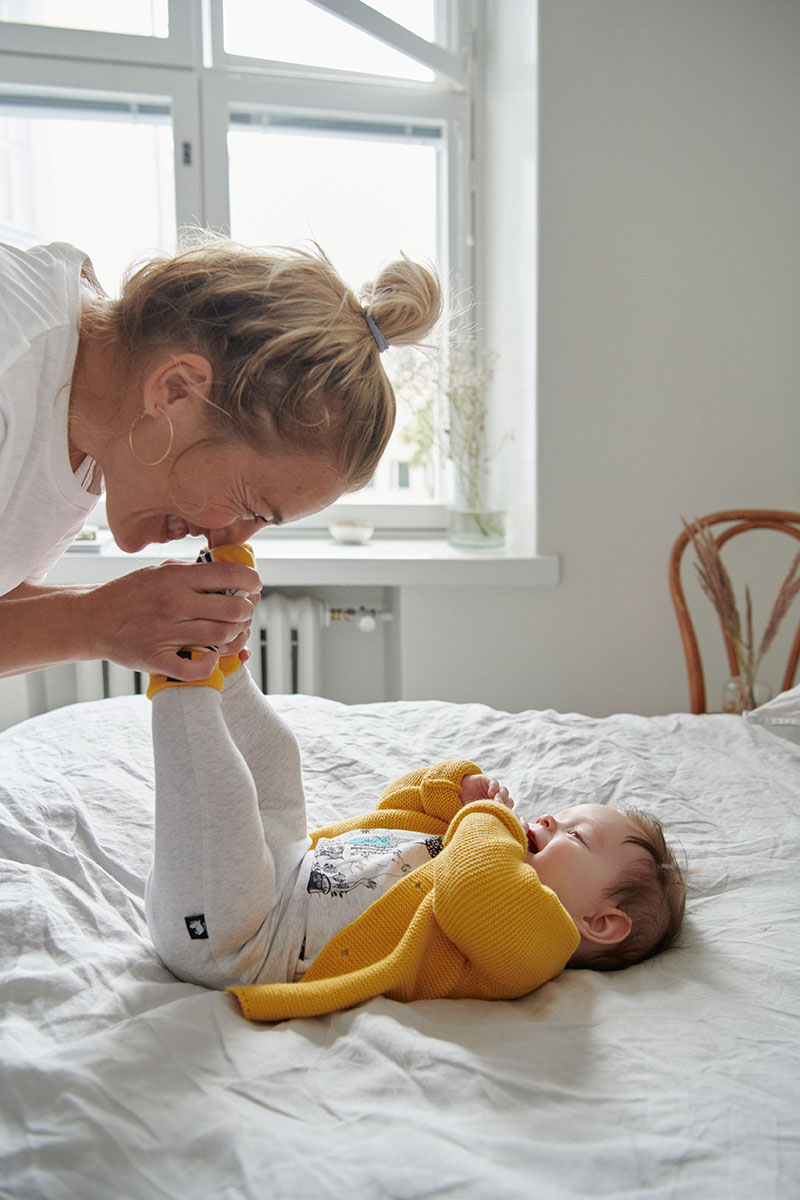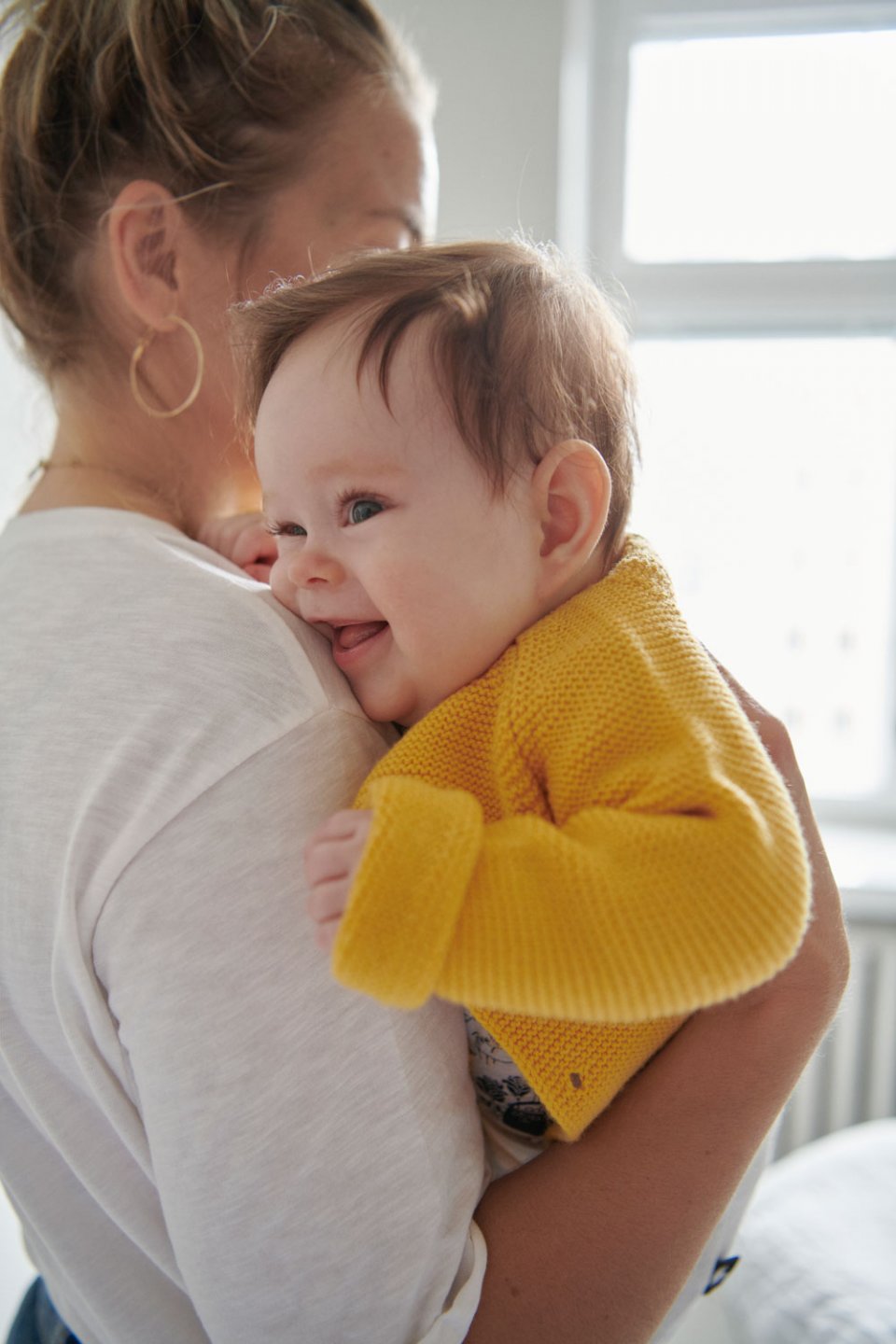 Foldable sleeve-ends help stop the baby from scratching itself by accident.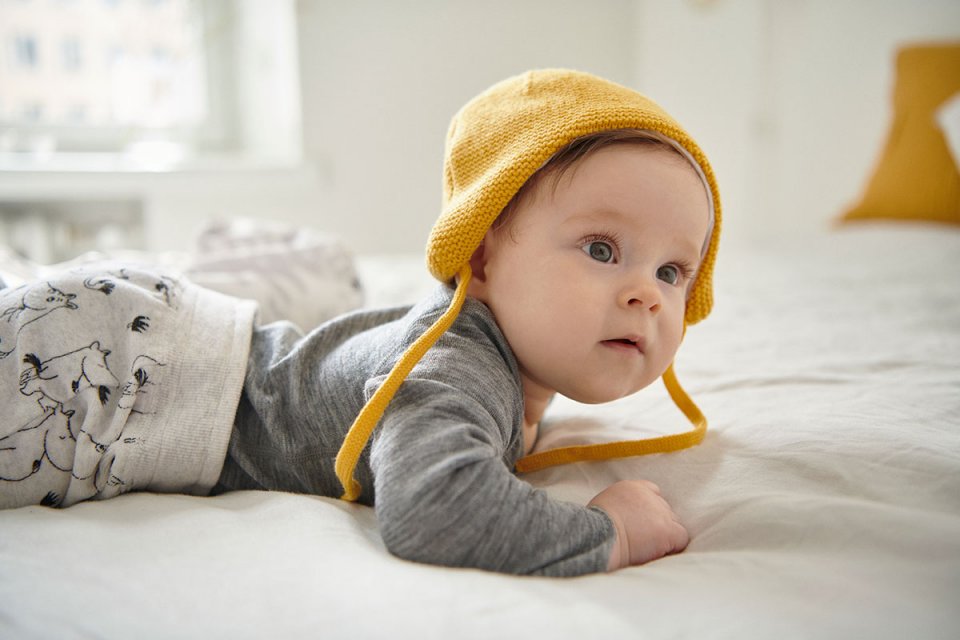 And last but not least, the high quality of fabrics ensures that they can be washed over and over again without losing shape or fading, which is a pretty big deal in baby clothing.
The Reima Baby Kit comes with the following products:
Tvilling – a reversible onesie sized 3-6 M
Stickad – soft Merino wool cardigan sized 3-6 M
Snyggast – soft bodysuit sized 3-6 M
Passande – organic cotton leggings sized 3-6 M
Praktisk – reversible bib or scarf sized 0-12 M
Utforska – two pairs of soft socks sized 0-12 M
Annorlunda – a reversible beanie sized 0-12 M
Omlott – swaddle cloth made with organic cotton
Haysyind – soft bodysuit sized 0-3 M
Silhuett – cotton blend joggers sized 3-6 M
Kamrater – soft bodysuit sized 3-6 M
Vitast – elastic joggers sized 0-3 M
Slumra – warm blanket made with organic cotton
Somnig – warm Merino wool onesie sized 3-6 M
Tupplur – soft one-piece sized 3-6 M
Triysam – Merino-Tencel blended bodysuit sized 3-6 M
As a special offer, every purchase of a Reima Baby Kit will also provide a free Moomin book to help you learn more about the Moomin family.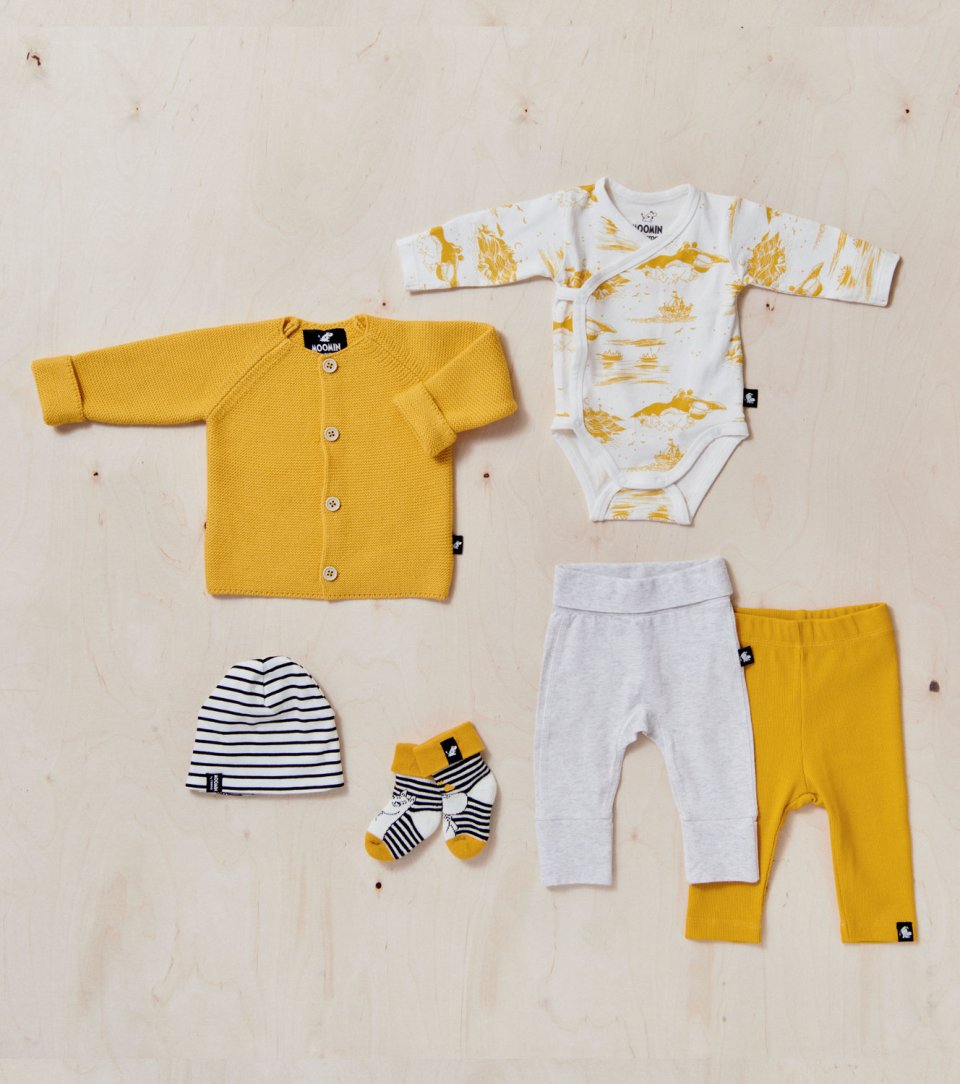 Prices:
USA: $199.95 (excl. sales tax)
Canada: $275 (excl. sales tax)
Japan: ¥24,900 (incl. tax)
(70% off retail prices)
All products are made without harmful chemicals. Various materials include Merino wool, organic cotton, Tencel, and elastic jersey. See each specific product for more information.
Exclusively available at Reima's webstores in the USA, Canada and Japan: